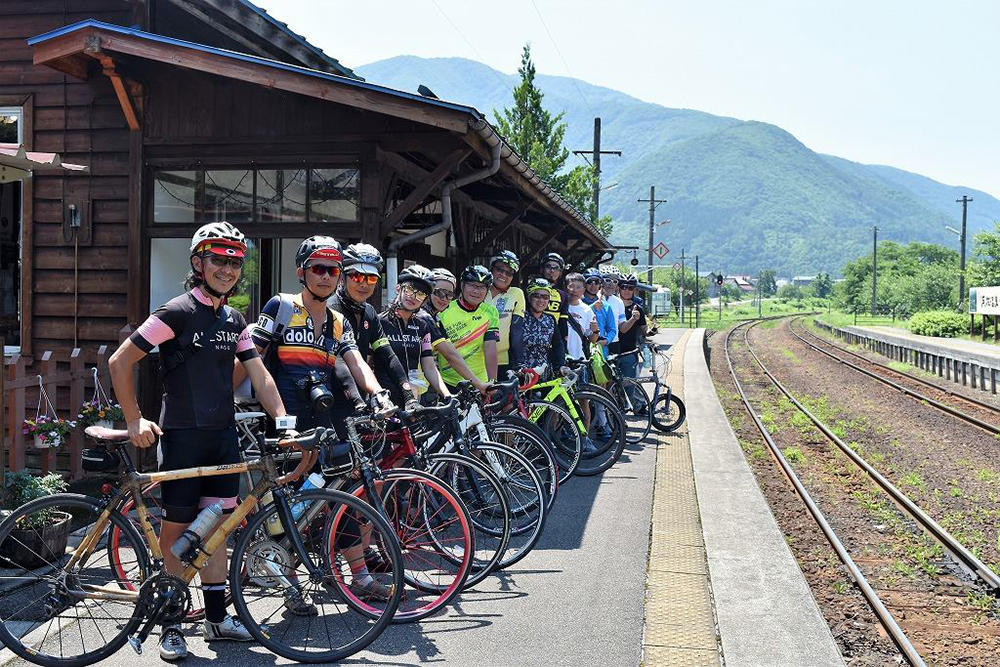 This is the sightseeing cycling route to visit many places, starting from Tsuruga Castle: the symbol of Aizu and then going south along the line of the Aizu Rail Line, which has an exotic atmosphere.
When you return, you can put your bicycle aboard the train on the Aizu Rail Line without using a Rinko Bag and get off the train at Nishi Aizuwakamatsu train station. While riding the train, you can enjoy beautiful scenery from the train window. Afterwards, you can go back to Tsuruga Castle by bicycle.
You can leave Tsuruga castle in the morning and have the famous lunch, "Negi" (spring onion) Soba in Ouchijyuku.
建議沿著非常具有氛圍的会津鐵道会津線往南,途中會經過參觀象徵会津的鶴ヶ城(会津若松城)、沿路可欣賞體會会津迷人的風光,回程搭乘会津路線的電車,自行車可直接帶上車(不需放入自行車袋裡)、從車窗可欣賞沿途的景色,最後在西若松駅下車、接著再騎著自行車回到出發地。
從鶴ヶ城早上出發,途中在當地有名的蕎麥麵,體驗當店具有特色的「用一根大蔥當筷子,吃蕎麥麵」。(不用筷子的喔)
Distance: 44km, Elevation Gain: 859m
---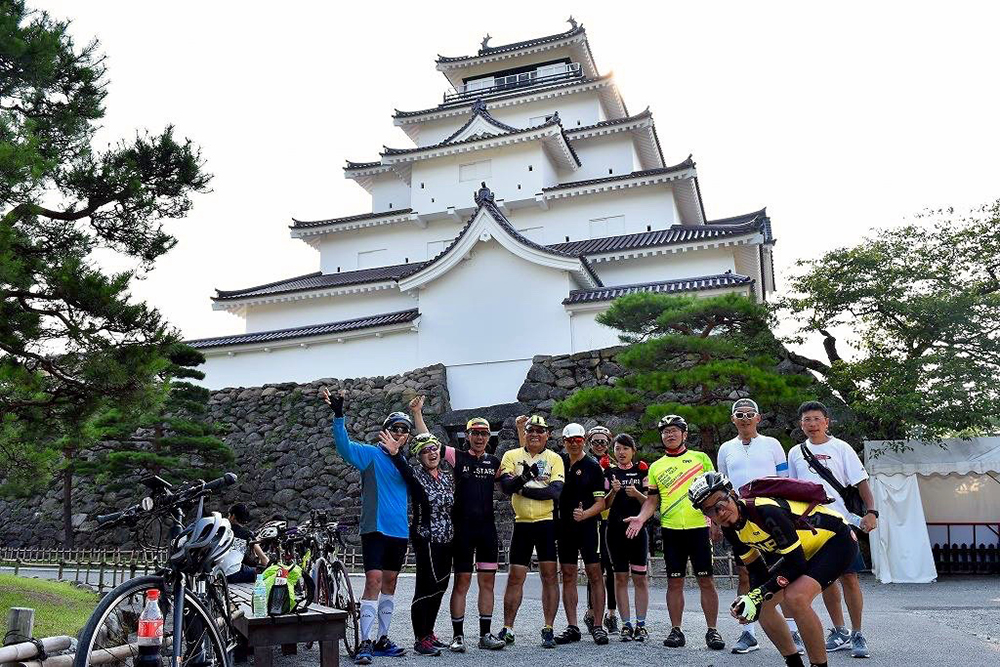 The start and end location is Tsuruga Castle, the symbol of Aizu. There is a paid parking lot around the castle.
象徵会津的鶴ヶ城(会津若松城)!是旅遊的起點也是終點,周邊設有收費停車場。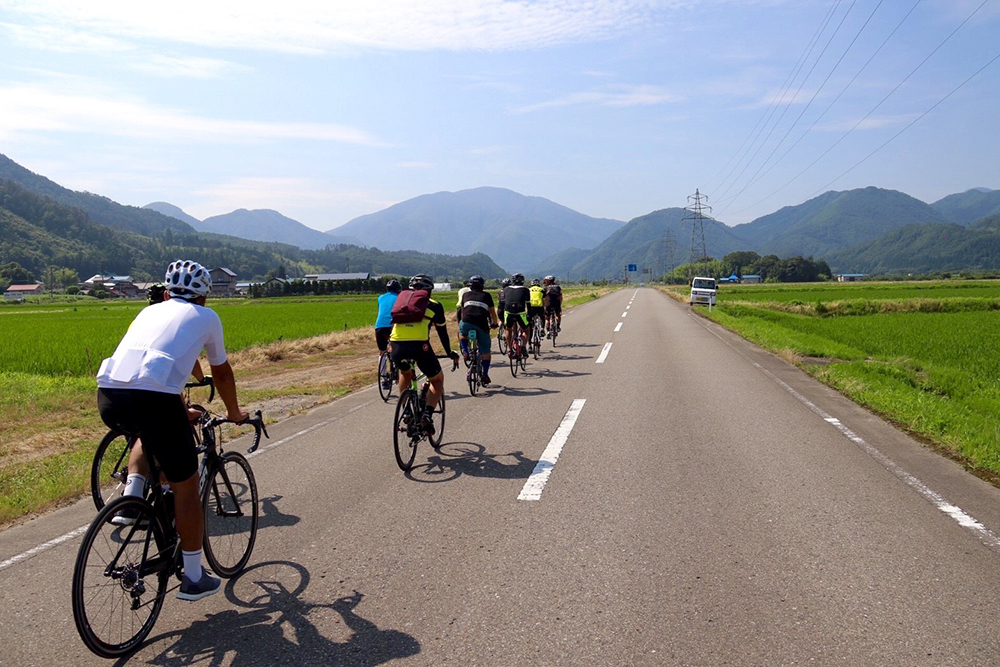 Riding through the wonderful and peaceful countryside along the Aizu Railway Line.
会津的鐵道路線,從旁沿路欣賞讓人心曠神怡的景色。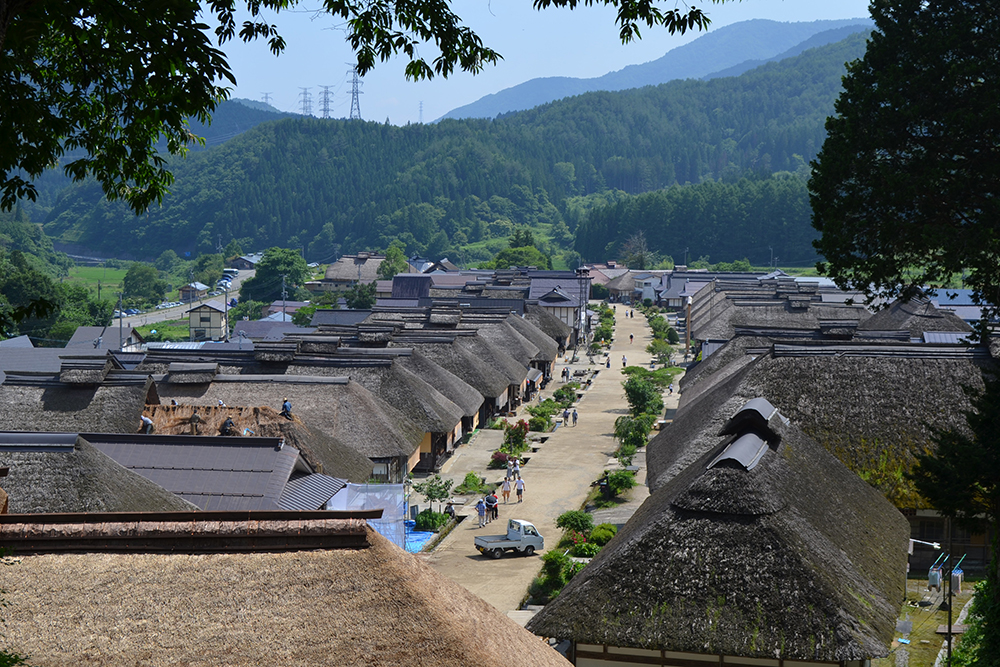 The destination of your trip is Oouchi-juku, which retains some traces from the Edo period. There are more than 30 old style houses with thatched roofs in the deep mountains along the stream. It is 5km far from the town and it is a spectacular place.
單車之旅的目的是,挑戰約5公里沿著偏靜遠離人群的山路,欣賞江戶時期遺留下來壯光的大內-學校(大內塞)。還有約30間以上用茅草搭成屋頂的民家。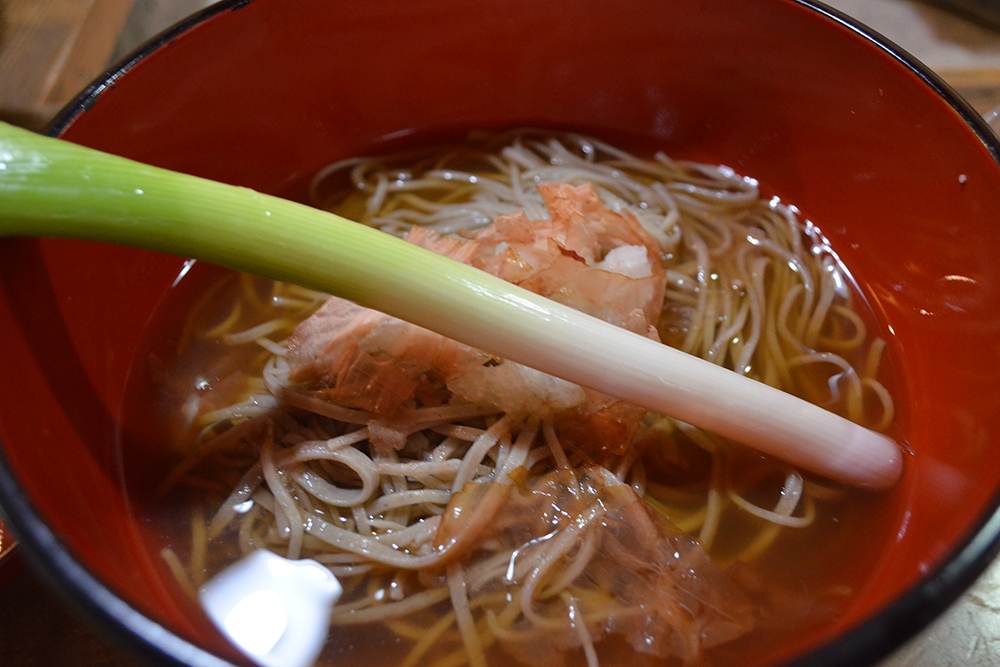 Speaking of the food at Oouchi-juku, there is a type of soba they serve called "Negi Soba", that you eat it with Negi as chopsticks. Why not have some Negi Soba for lunch?
說起大內-學校(大內塞)的名物,當然非用一根大蔥當筷子的蕎麥麵,俗稱大蔥蕎麥麵。在大內-學校(大內塞)附近的飲食店,小吃店都會有著讓人一想不到驚喜,午餐 一定要去體驗品嘗用一根大蔥當筷子的大蔥蕎麥麵!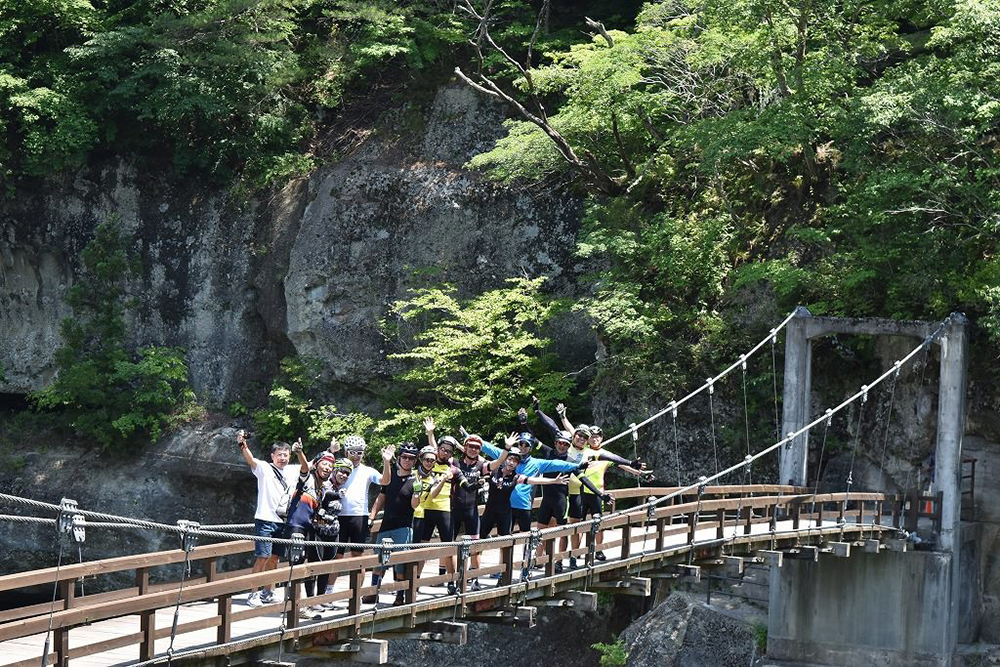 If you stop by one more place, you go to "Tou no Hetsuri", where huge stones like towers stand in a line about 100m long. When you pass along the suspension bridge, which spans the cliff, you can go into the Kigan (oddly shaped rocks) which were made via erosion many years ago.
還有一處必去的私人景點、有著經過多年被歲月侵蝕的奇岩一面像巨塔般約100m的岩石,再跨越懸掛在懸堐的吊橋,從鄰接著「塔のへつり」站。搭会津鐵道路線電車返回。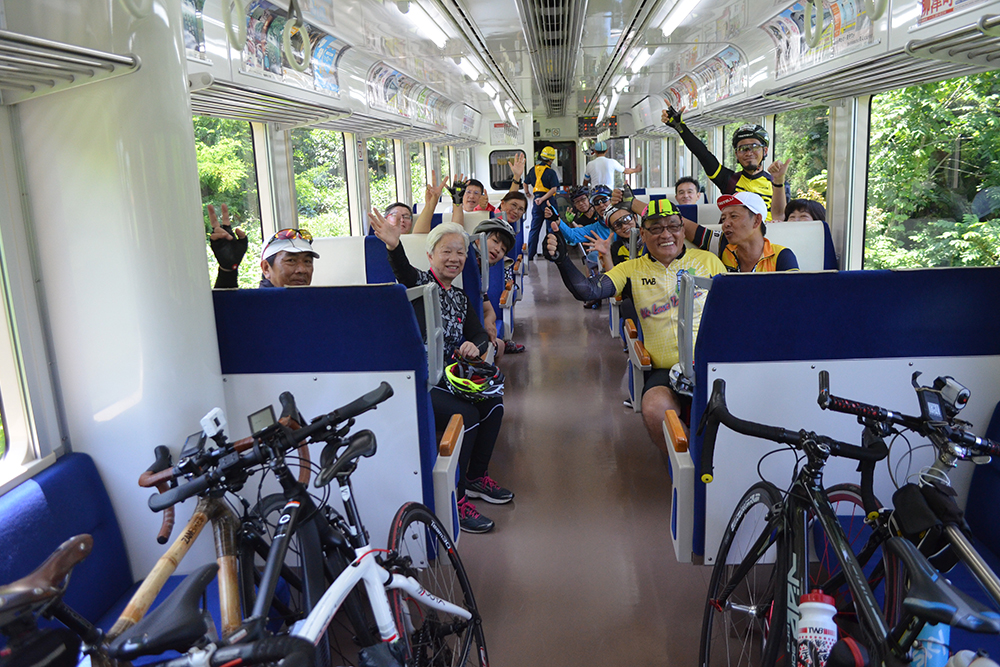 When you return, you can bring your bicycle onto the train. Head on back and look at the incredible, rural scenery of Aizu with its beautiful deep valley.
回程與單車一同搭上会津路線電車,沿路欣賞深山峽谷及鄉間田園所交織的風景。