Starting from Fukushima station, which is a stop on the Tohoku Shinkansen Line, you go from Bandai Azuma Skyline road to Lake Line road passing Koibito Zaka, and then the goal is to get to Shiokawa station on the JR Banetsu West Line, which is a recommended mountain long ride route for the Rinko Cycle Ride.
You will be able to enjoy magnificent scenery that might not be what you expect when travelling around Japan. You can enjoy a wall of snow in spring, which is contrasted by the brightness in summer as well as a range of colors from autumn leaves.
You will pass the beautiful scenery of Jyododaira as well as Goshikinuma on the Bandai Azuma Lake Line road. Afterwards you will then head around Lake Hibara and enjoy the panoramic view of Koibito Zaka, where you can have a grandstand view of the Aizu Bonchi Basin. Finally, head to the goal, which is Shiokawa station, by going down the hill.
從東北新幹線的福島站開始,經由盤梯吾妻SKYLINE峽谷和戀人山,抵達終點東北新幹線JR盤梯西線BANETUSAISEN塩川站,是非常建議越野單車的長程山線旅遊路線。
出發10km後接下來有20km長的極限挑戰、是這次最大的刺激路線。盤梯山skyline、騎在其中會感覺不是在日本的氛圍。春天山色還殘留雪白的景色,夏天有著鮮明的景色、秋天有多彩繽紛的紅葉可以欣賞體驗。越過了絕景的淨土平原、更可以一望盤梯吾妻skyline五色沼,檜原湖周邊戀人坡的全景、以好的心情行走氛圍極好的下坡至終點塩川站。
Distance: 107km, Elevation Gain: 2,393m
---
The altitude of the Fudosawa bridge across the Tsubakuro valley is about 1,200m. After you pass the bridge, the beautiful scenery will continue on toward Jyododaira. There are toilets available in front of parking lot.
「つばくろ谷」tsubakuro上的不動澤橋標高約1.200m渡過這座橋後往目標絕景淨土平繼續行走,在前方會有個停車場那有公廁可稍息片刻。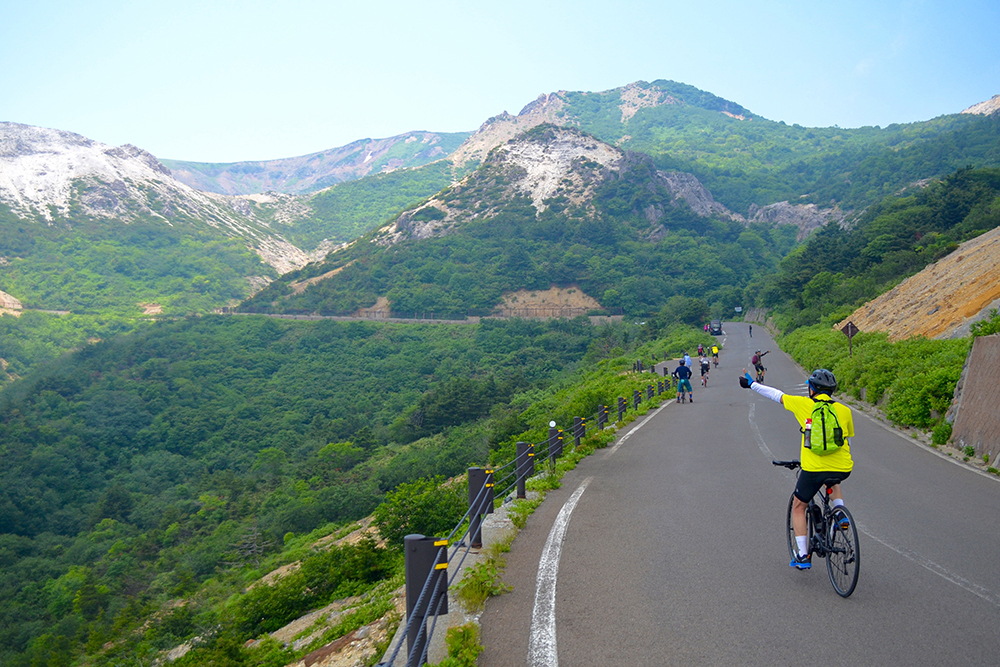 As you go toward Jyododaira, the scenery will become more and more magnificent. This is a superb viewpoint, which completely opens up, giving the viewer incredible scenery.
騎往淨土平的目的地當中的風景會越來越壯光,眼前遼曠無際的風景,讓人有著心曠神怡的舒適感,也是非來不可的絕景之一。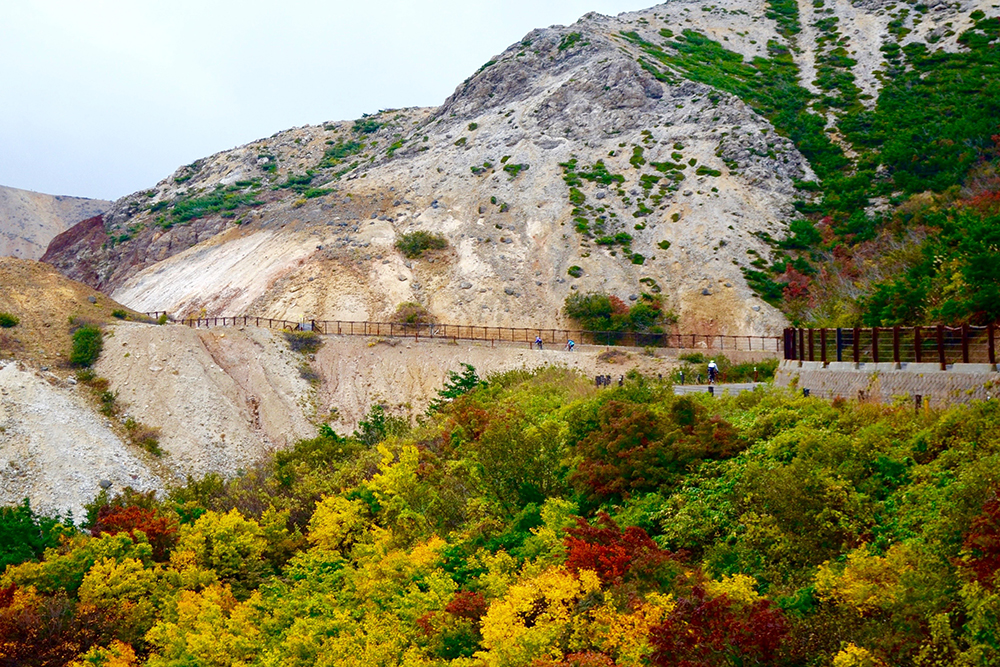 The Bandai Azuma Skyline has fascinating views in different seasons. At the beginning of October, stained and colorful autumn leaves can show beautiful contrast with the white rocky surfaces.
盤梯吾妻skyline會隨著依季節的變化有著不同魅力的景色,在10月上旬會有像是被彩虹和晰白岩石所襯托出多種風情的楓葉。值得到此欣賞。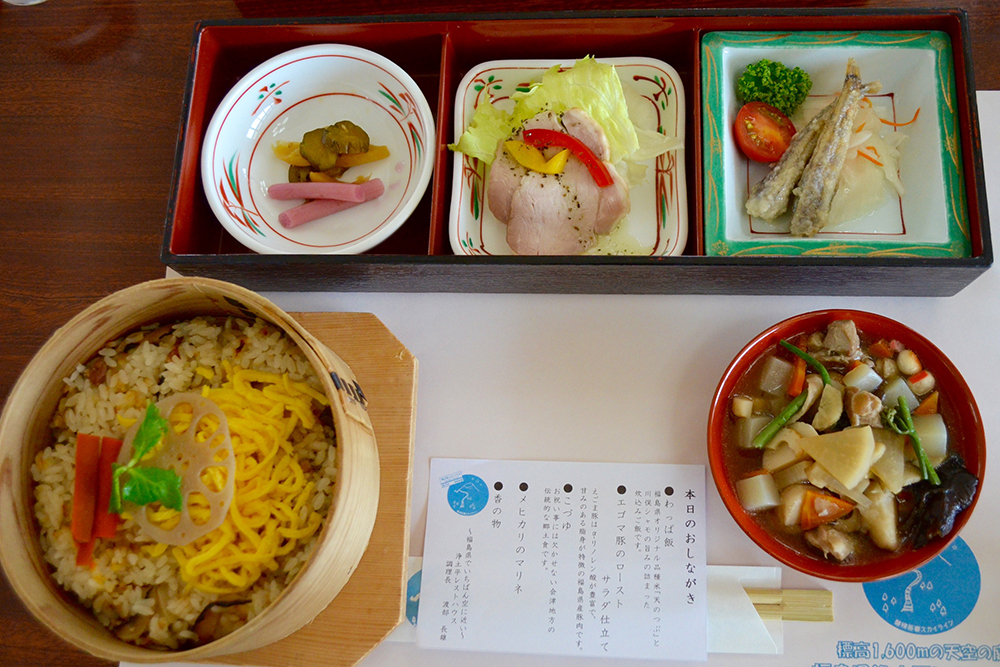 Local Aizu cuisine is served for lunch at the Jyododaita Rest House on the second floor.
中餐在淨平土2樓餐廳享用会津的鄉土料理ラ。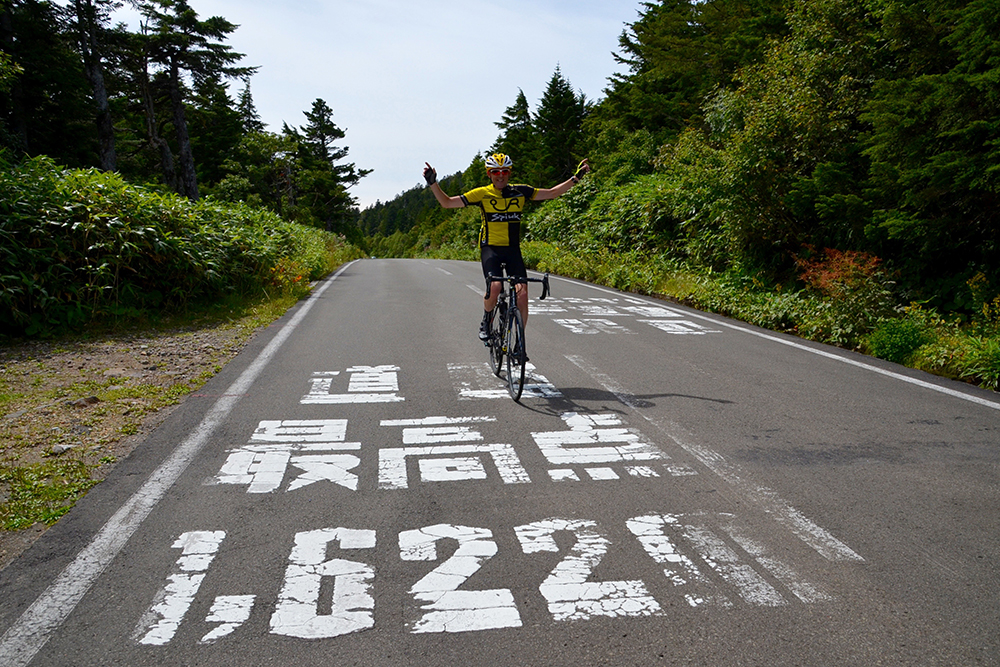 After you pass the Jyododaita Rest House, a sign which shows the highest point of the Bandai Azuma Skyline will appear (with an elevation of 1,622m).
This is the best point to take a photo.
在淨土平自行車專用路線點的路上會標示著盤梯吾妻skyline的最高峰(海拔1.622m)可以在此處拍照紀念。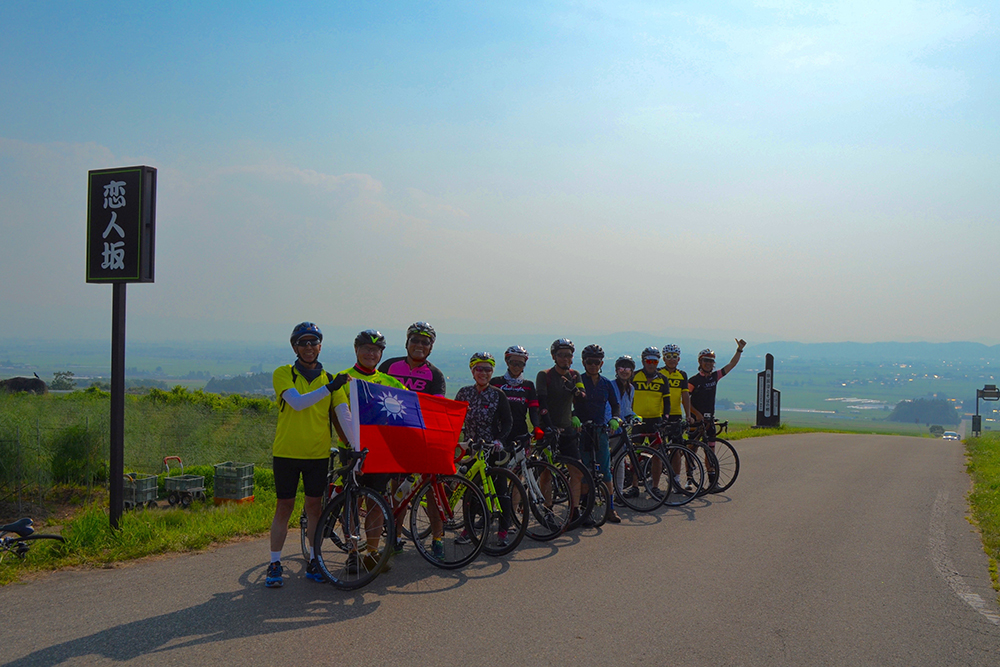 With this panoramic view, you can see Aizu Basin and the straight slope of Koibito Zaka.
It is also a famous spot to watch the sunset and nightscape.
遙望会津盆地全景中,有一條秉直的下山坡被稱為「戀人坂」,「戀人坂」的夕陽景色也是當地著名的景點之一。