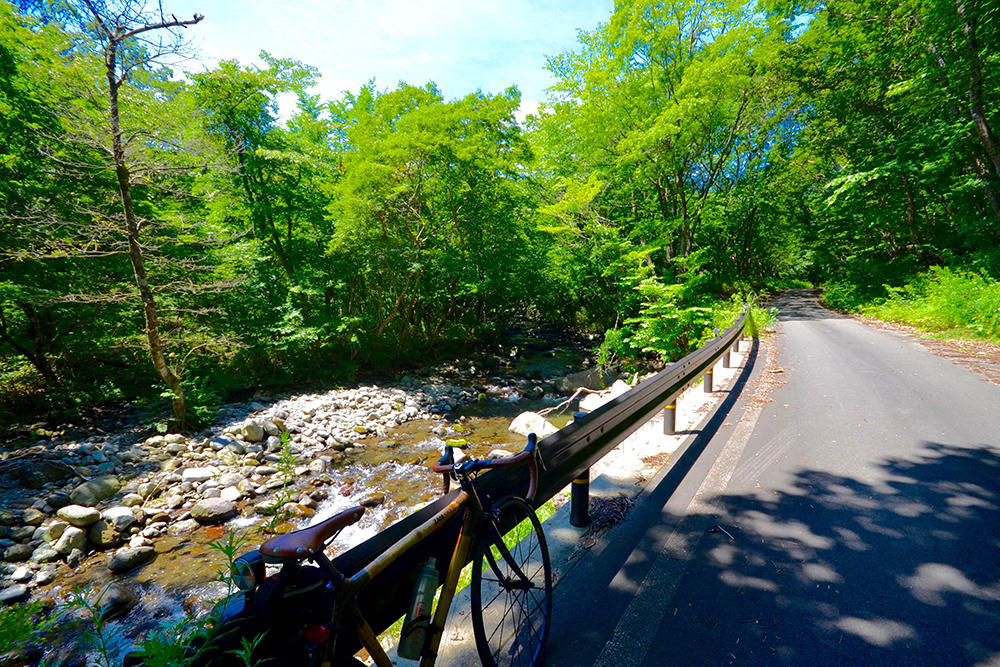 This is the route that you ride counterclockwise around the pre-fectural border between Fukushima and Tochigi, starting from and ending at "Shirakawa no Seki" (Shirakawa Gate), which was the entrance to the Tohoku area during ancient times. At first, you ride towards the northwestern Nasu Mountain Range. You go through along the pleasant mountain stream and enter Nasu Town over the prefectural border at the Nasu Kashi Road. Afterwards, you go downhill from Mt. Jeans in the direction of the Nasu Animal Kingdom. You go through Kurodahara, which is at the center of Nasu Town and once again back over the prefectural border to "Shirakawa no Seki".
Distance: 70km, Elevation Gain: 1,118m
---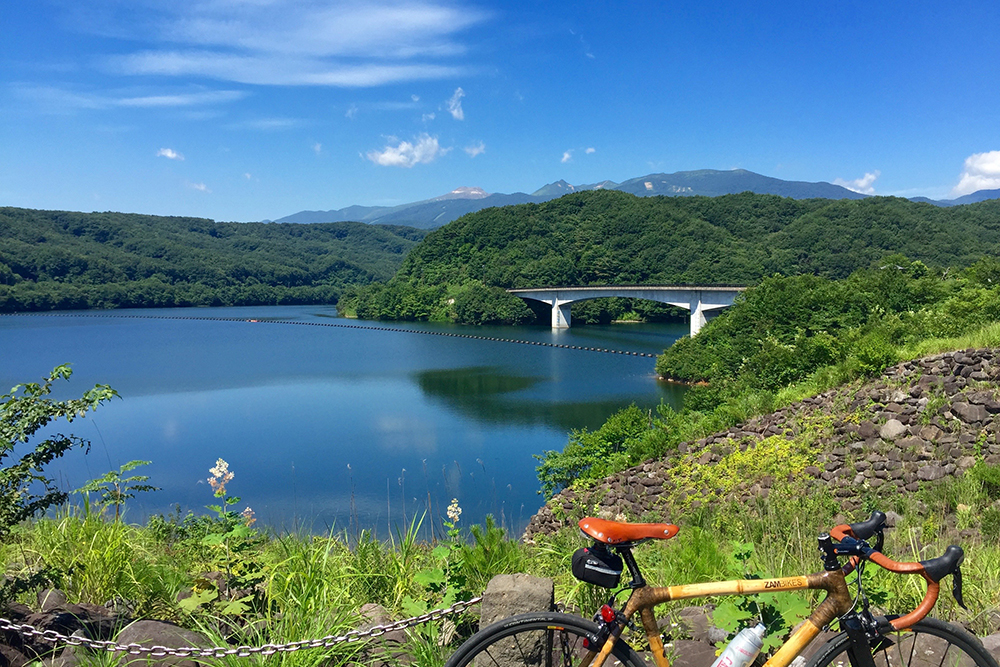 The Hokkawa Dam is relatively new, which was completed in 2003. If the weather is nice, you can see the Nasu Mountain Range over the dam's lake.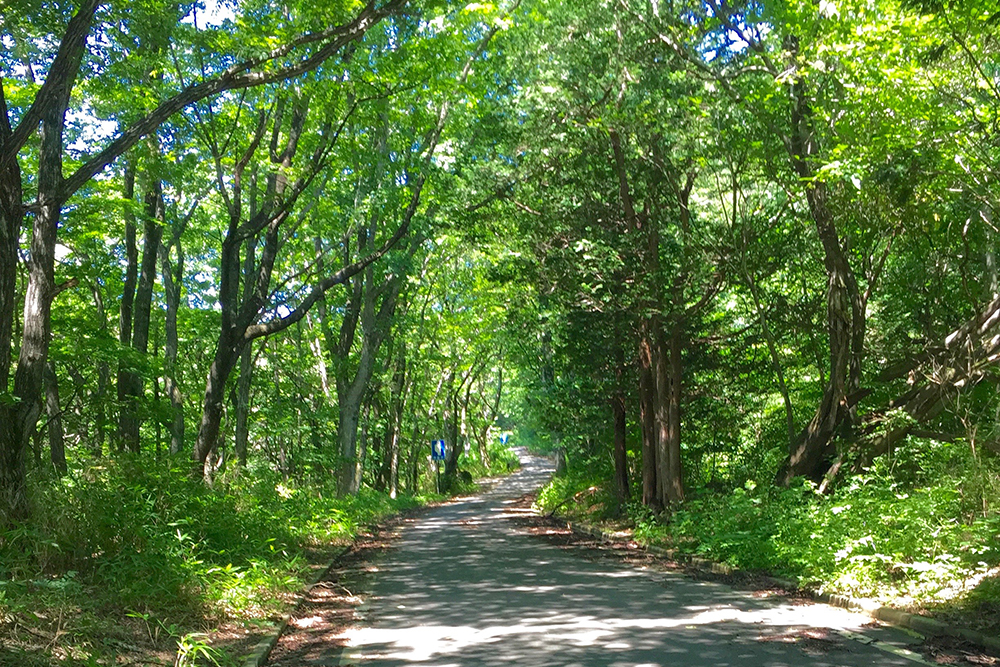 During May to September, the path along the Hori River be-comes a refreshing, green tunnel.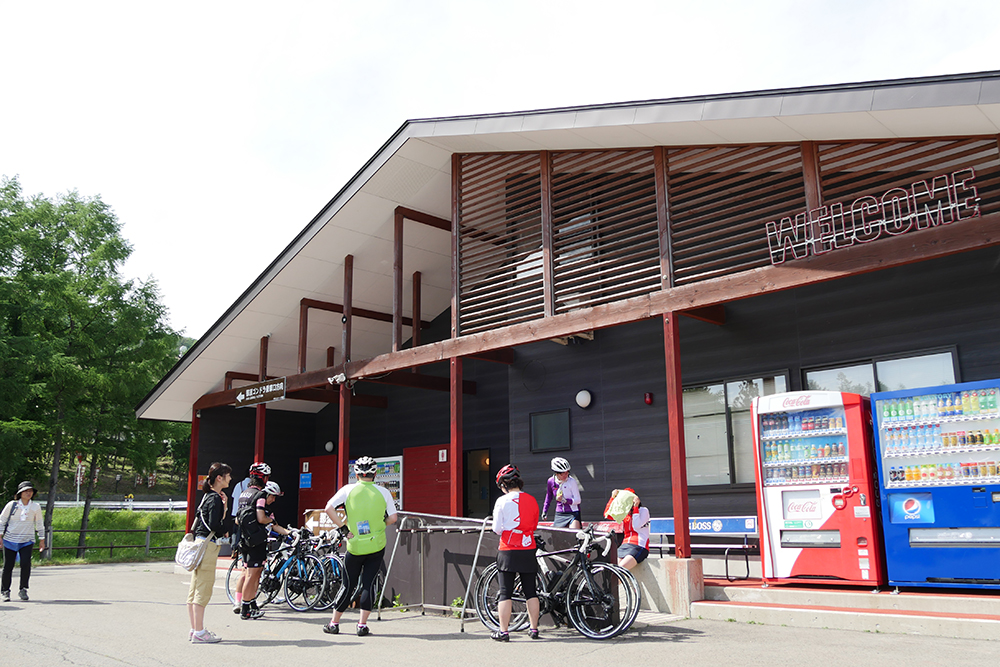 At a parking lot at Mt. Jeans, there are toilets and vending ma-chines available, therefore it is a good place to have a rest af-ter having crossed over the mountains. You may not be able to use the facilities whilst the cable car service nearby is closed.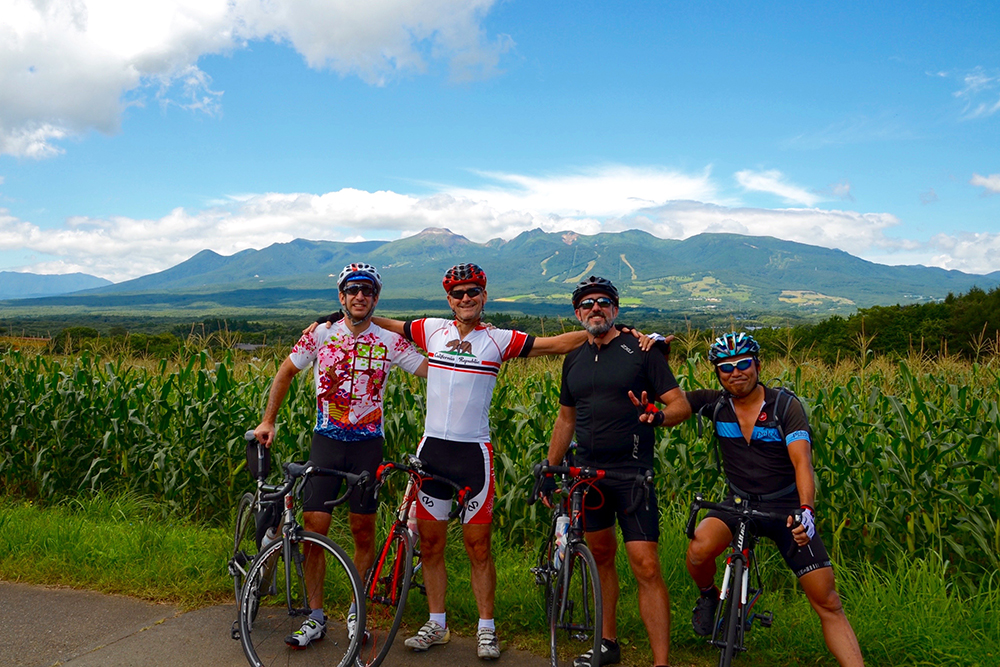 When you go down in the direction of the Nasu Animal Kingdom direction, there will be a superb viewing spot, where you can glance over at the Nasu Mountain Range.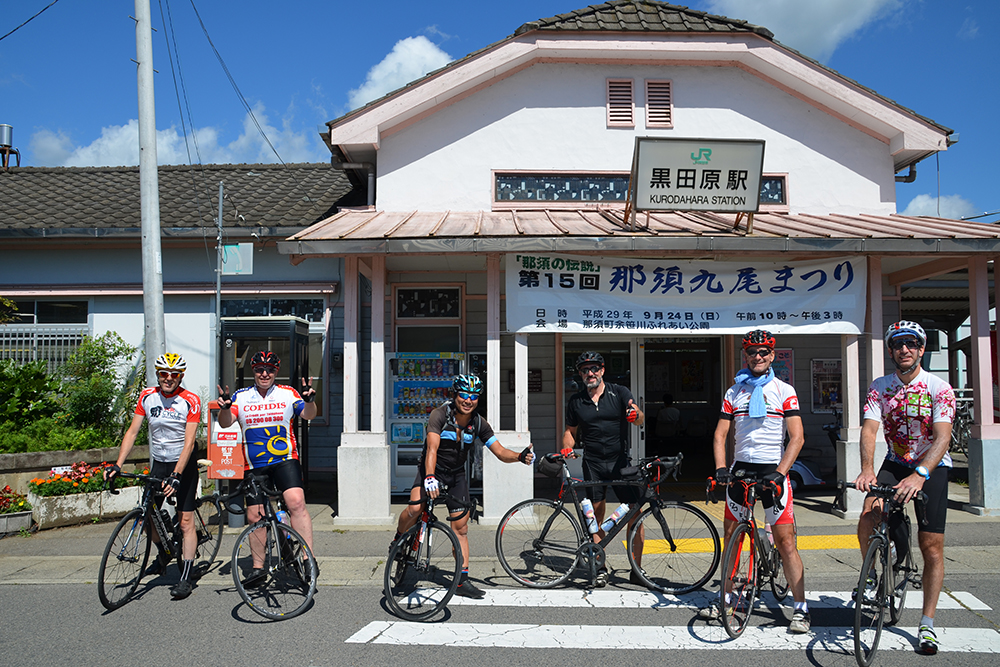 Keep going downhill along the road for approximately 20 kilome-ters from Mount Jeans, you will reach Kurodahara Station, which is on the JR Tohoku Line. The station is next to the town hall, which is the central part of Kurodahara.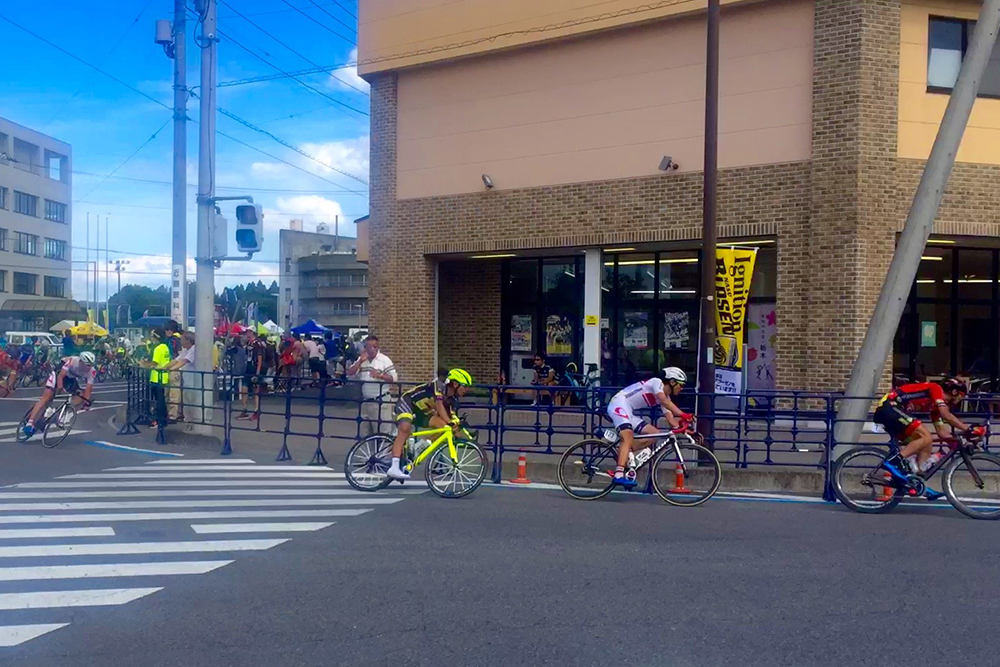 In Kurodahara where the town hall is located, the Japan Na-tional Championships Road Race in Nasu was held in 2015 and the professional bike road race is still held there every June.