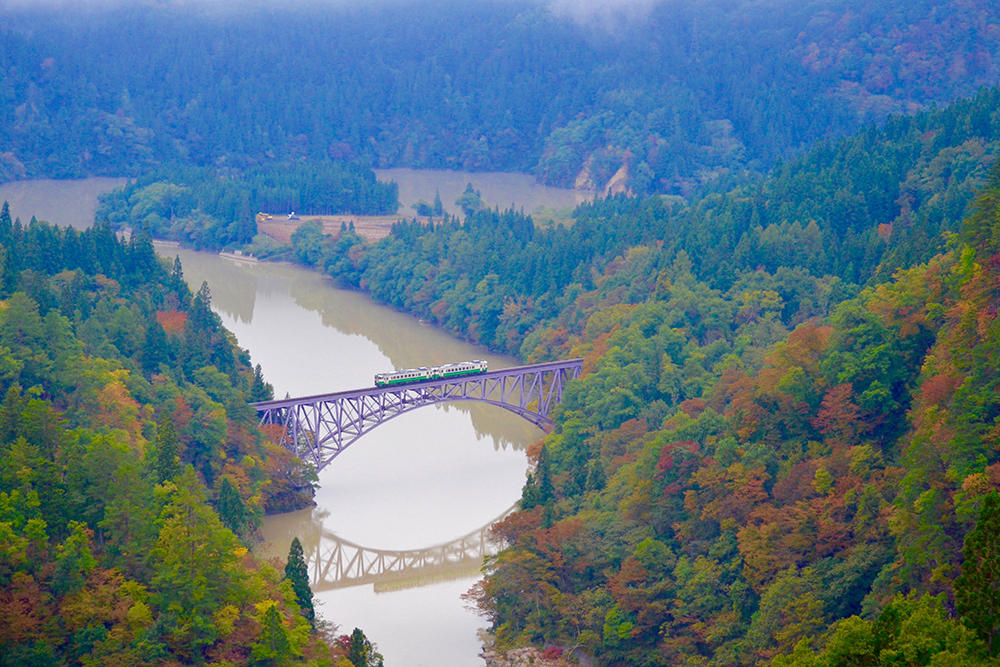 This is the Oku-Aizu Sightseeing Route for "Rinko" style cyclists by taking the JR Tadami Line.
You don't have to be a railway geek to enjoy and visit the famous photogenic viewpoints along the railroad, including a place where you can take a photo of a local train with the picturesque scenery along Tadami Line.
Starting from Aizu Miyashita Station on the JR Tadami line, you arrive at the viewing area of the "Daiichi Tadami Gawa Kyouryou" (No 1 Tadami River Bridge), afterwards heading to the atmospheric town of Yanaizu and the Eryu Temple, which has the oldest "Tachiki Kannon" (Standing Tree Bodhisattva).
The goal is Aizu Bange Station on the Tadami Line.
JR只見線的美景不只受自行車遊客的喜愛,更深受當地寫真,攝影人士的喜愛,、也是著名的取材推薦行程。
從JR只見線的会津宮下戰出發後,首先能欣賞到只見川橋上的第一絕景、經過有氛圍的柳津街上及有著日本最大的立木觀音的惠隆寺、往終點只見線的会津板下站出發。
Distance: 34km, Elevation Gain: 519m
---
You can enjoy peaceful and comfortable cycling when you ride along this smooth road, which is on the opposite side of the national highway and on the left-hand bank of the Tadami River.
國道的對岸、沿著只見川左岸騎,因為車輛較少可以在能靜的道路上徜快地奔馳。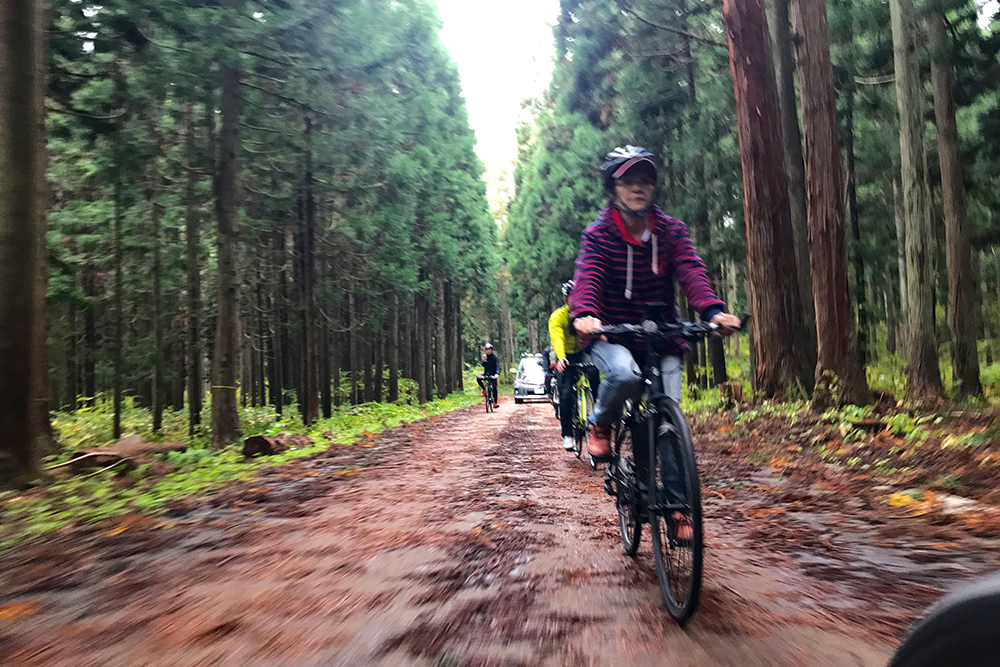 You can enjoy the atmosphere of the forest road surrounded by Japanese cedar trees in various spots.
到處都有杉樹包圍的林道和芬多精。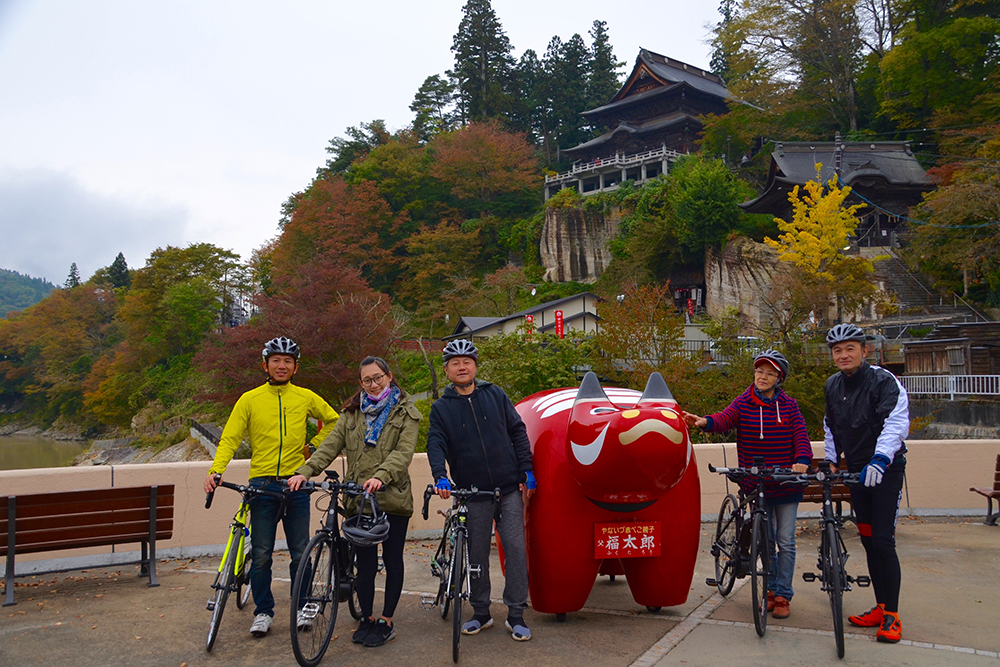 The town of Yanaizu is where the origin of "Akabeko" (red paper mache cow figurines from the Aizu region) is located. There are huge statues called based on these "Akabeko" around the town. In the background of the photo is Enzo Temple, which has a 1200 year history.
柳津街上、有放置著這個村代表性巨大的吉祥物「赤べこ」AKABEKO(紅色的牛在守護的雕像)。照片後方是雍有1200年歷史讓人景仰的福滿虛空藏尊 圓藏寺。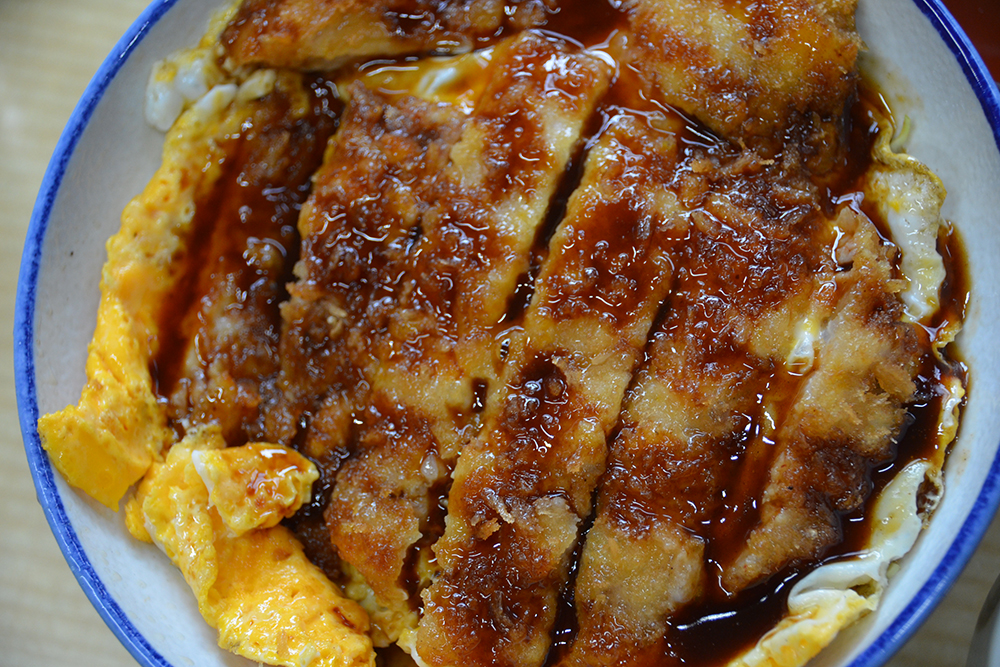 Why don't you try "Sauce Katsudon", a local Aizu gourmet food for lunch? "Tamago Yaki" (Fried Egg on Rice) is another dish that is prepared in a special Yanaizu style.
午餐、可享用会津當地有名的醬蓋飯。蓋飯白飯上敷蓋柳津流的玉子燒。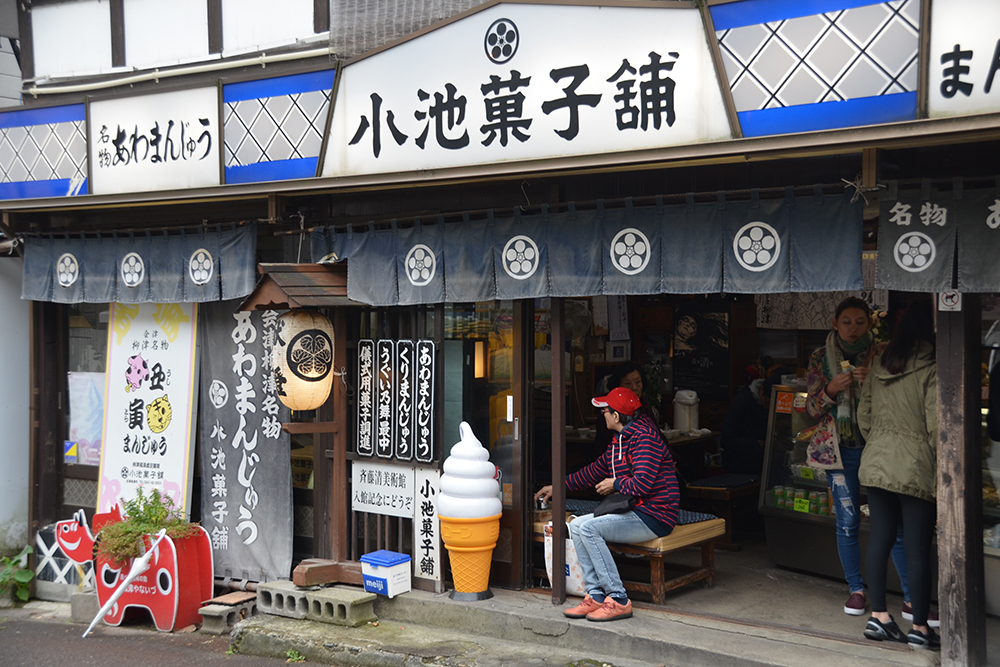 Speaking of confectionary at Yanaizu Town, "Awa Manju" ("Manju" is a famous confectionary in Japan that is a bun filled with sweet bean paste.) It is a simple confectionary using sweet bean paste called "Anko" covered by Awa seeds (Foxtail Millet) and "Mochi Gome" (Glutinous Rice).
說到柳津村的代表性甜點小米和菓子「あわまんじゅう」(AWAMANZYOU)。和菓的內餡是用小米,外層是用糯米做成的,吃起來會有黃色小米的口感,甜度也適中,不會太膩,吃了會愛上它。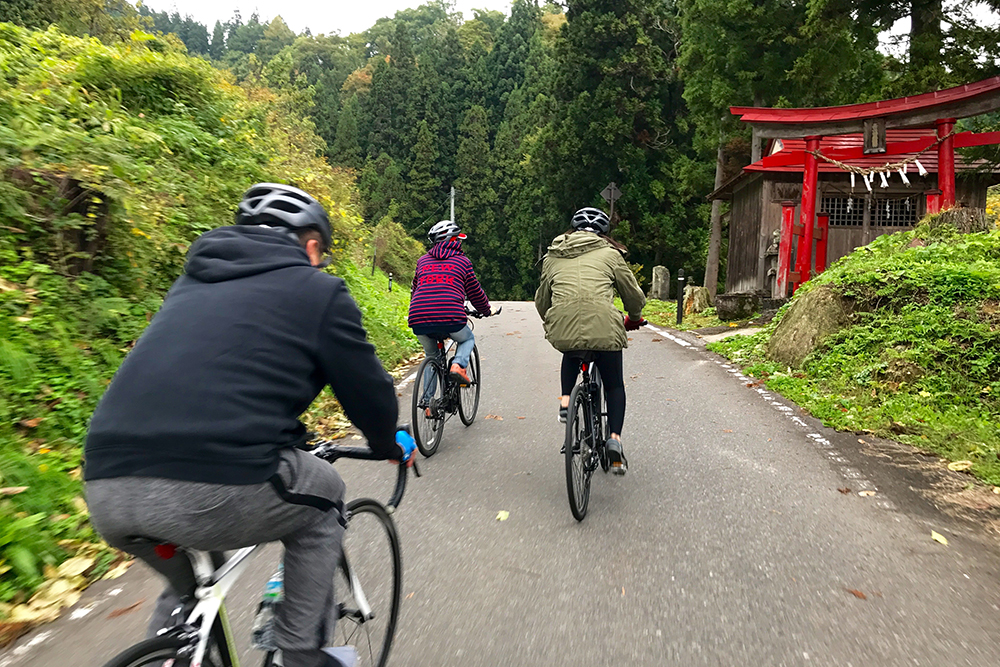 After visiting Yanaizu, you travel along the left-hand bank of the Tadami River. On the fringe of a collection of small villages you can see small, but majestic Torii (Shrine Gates).
柳津村後、在接著往只見川左岸騎行。途中通過幾處小部落,小部落裡會有著紅色莊嚴的鳥居肅立在神社的入口。