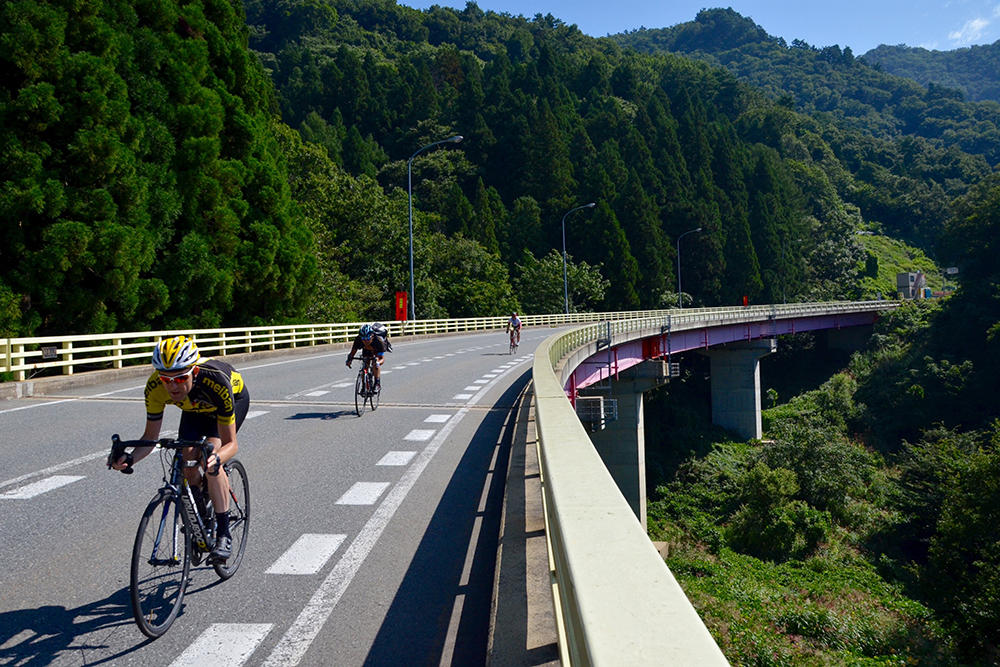 This is a route to cycle between two famous hot springs in southern Tohoku area. From "Izaka Onsen" also known as "Okuzashiki of Fukushima", which has a long long history, to "Kaminoyama Onsen", one of the most famous onsen castle town in Yamagata Prefecture, where you can enjoy visiting a "Sotoyu" (public communal baths) after you go through the pass on the border with Fukushima, Miyagi and Yamagata.
The starting point is in front of "Sabako Yu", central to Izaka Onsen and famous for the oldest wooden communal bathing room in Japan. The goal is also these communal baths, called "Shimo-ooyu", the oldest "Sotoyu" in Kaminoyama Onsen.
Distance: 65km, Elevation Gain: 1,286m
---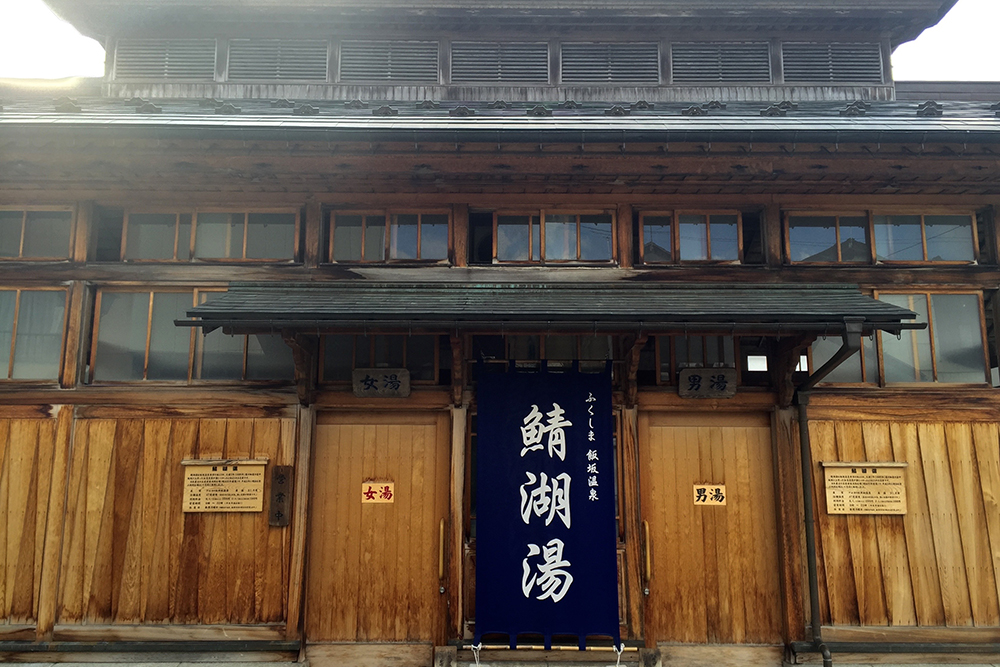 The starting point is "Sabako Yu", the central area of Izaka On-sen and it is famous for the oldest wooden communal bathroom in Japan.
You go up slowly along this tranquil dam's lake in the upper part of the Surikami River.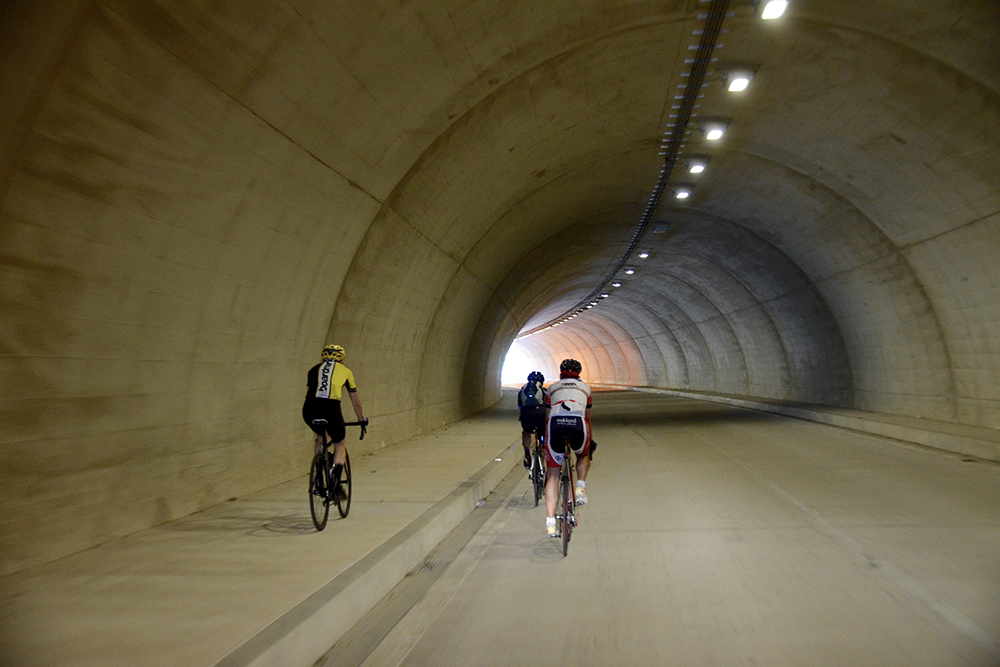 There are a few tunnels that you have to go through along this route which can't be avoided. Therefore, you should turn on the front and back light of your bicycle while you ride in tunnels.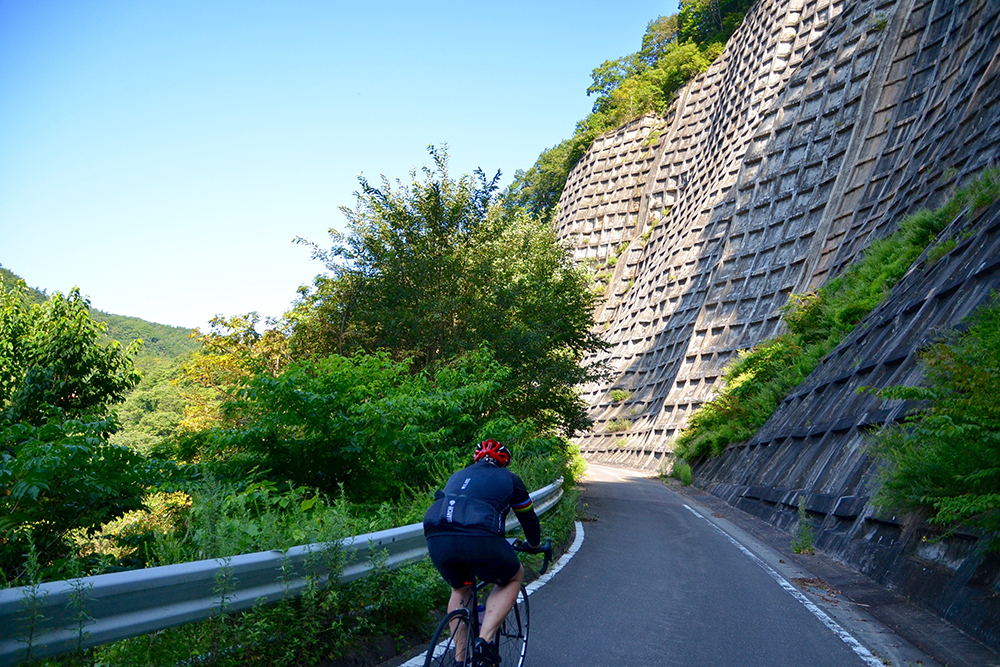 Near the border of the prefectures, the road gets narrow and you twist across the mountain's surface. This is also a National Route 399.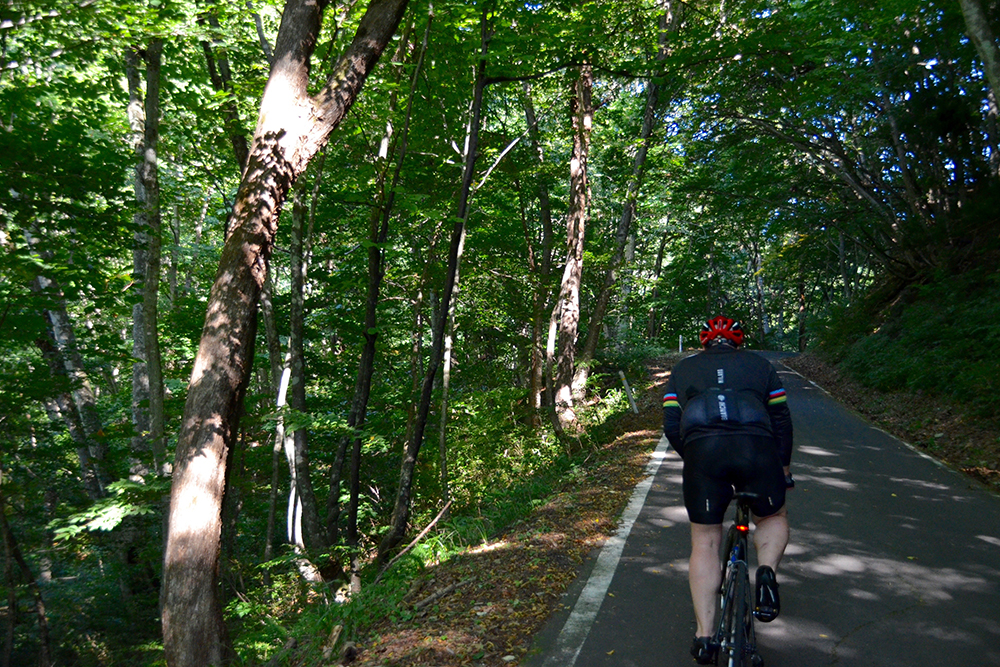 The hill climb continues while the sunlight filters through the lush, green tunnel.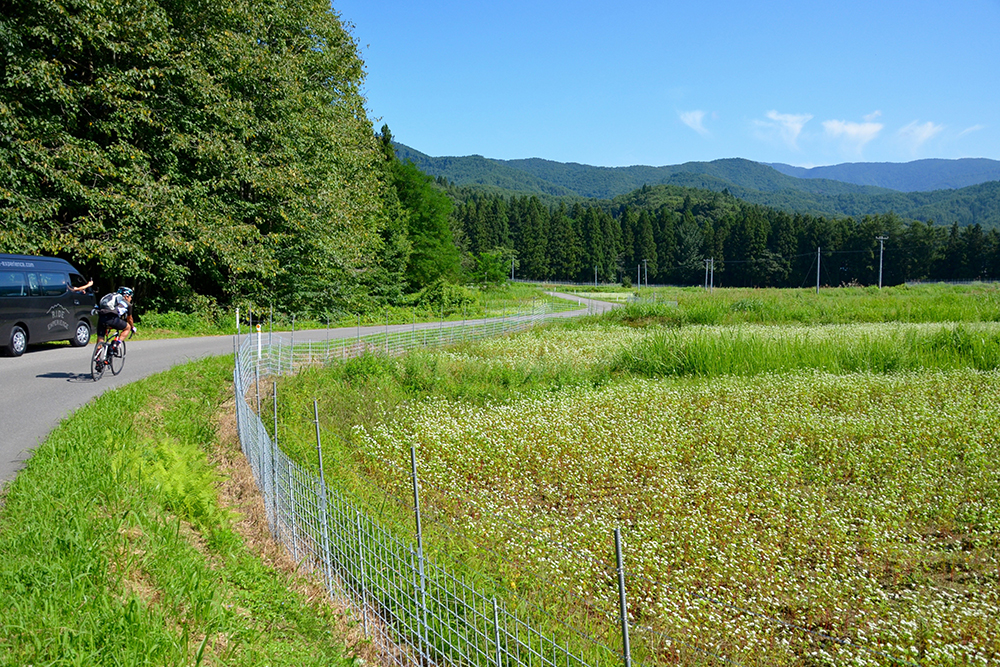 When you go down the hill after the pass, a "Soba" (Japanese Buckwheat Noodles) field will be spread out all over the plain between the mountains. This is scenery that you can see in Yamagata Prefecture, which is famous for "Ita Soba" (soba noodles placed inside a square wooden box).