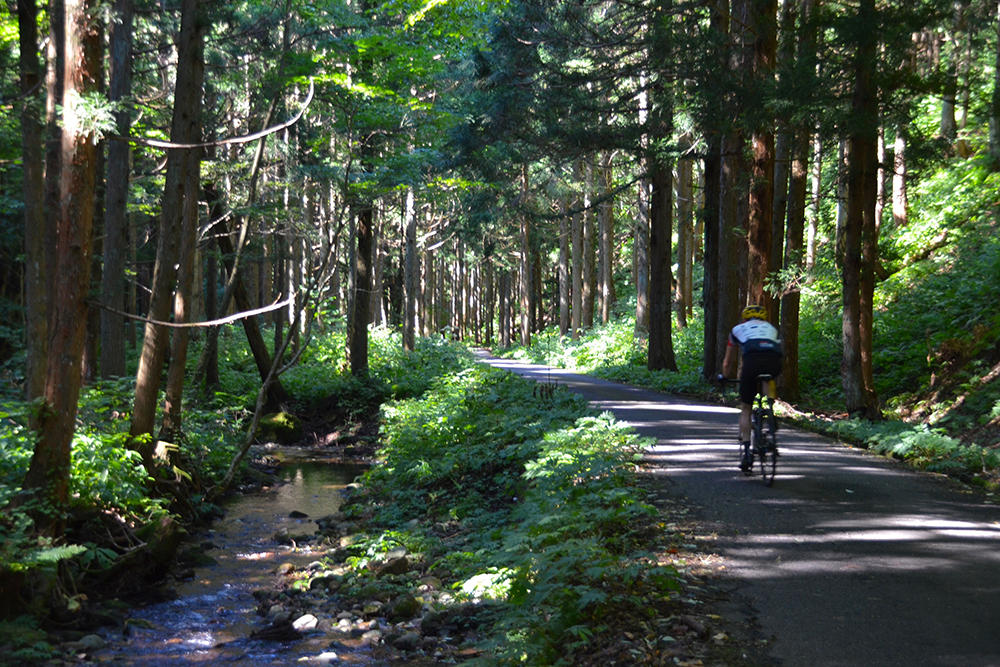 The route starts from Shin Shirakawa Station of Tohoku Shinkansen after you arrive there by train "Rinko" style (taking your bike on the train). You start riding from Shin Shirakawa Station across the Hatoriko Kogen and then go towards Aizu Higashiyama Onsen, which is part of Aizu's history.
It might be a good idea to spend two days and one night in the Aizu/Shirakawa area, as there are lots to see and do. Further-more, it might be great to visit Nasu Kogen for the first half of your trip, as Nasu Kogen is on the way to the Aizu/Shirakawa area.
While avoiding the busy main road and dangerous tunnel, the route has many nice places to ride, including tranquil, rural scenery, which includes the peaceful Kogen area and mysteri-ous forest surrounded by moss near Okitsushima Shrine.
In addition, you can't pass through the Fukushima Prefectural Route 235 towards Okitsushima Shrine during winter (normally from the beginning of December to the middle of April)
Distance: 72km, Elevation Gain: 1,312m
---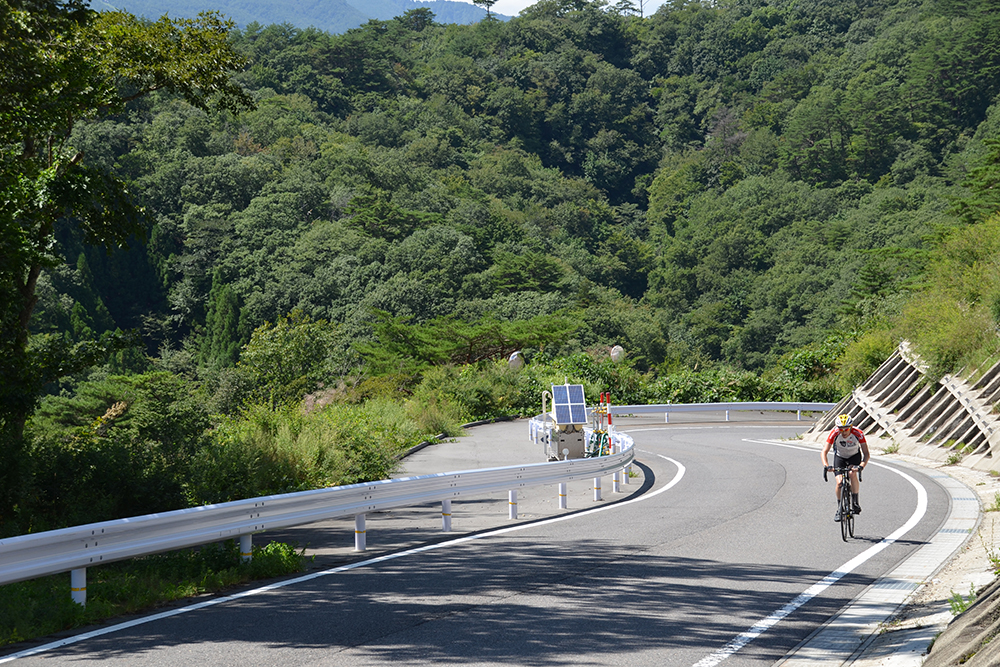 After you ride through the rural area from the station, the first hill climb route starts at a point of approximately 15km.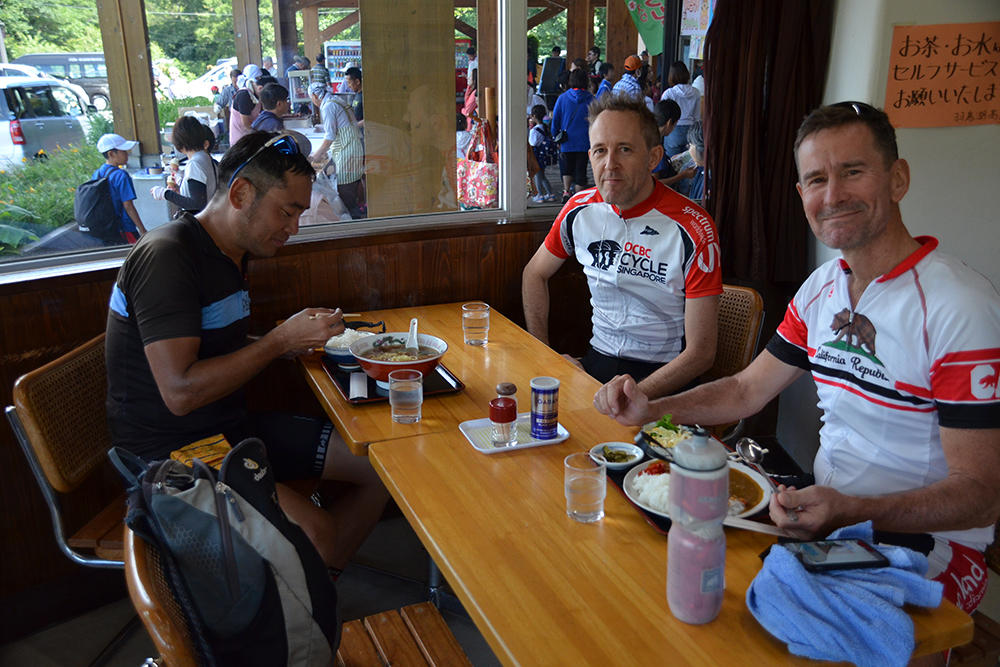 After you finish going up the hill, there is a roadside station called Hatoriko Kogen. It is recommended to resupply yourself on water and recover some lost energy whilst you are here.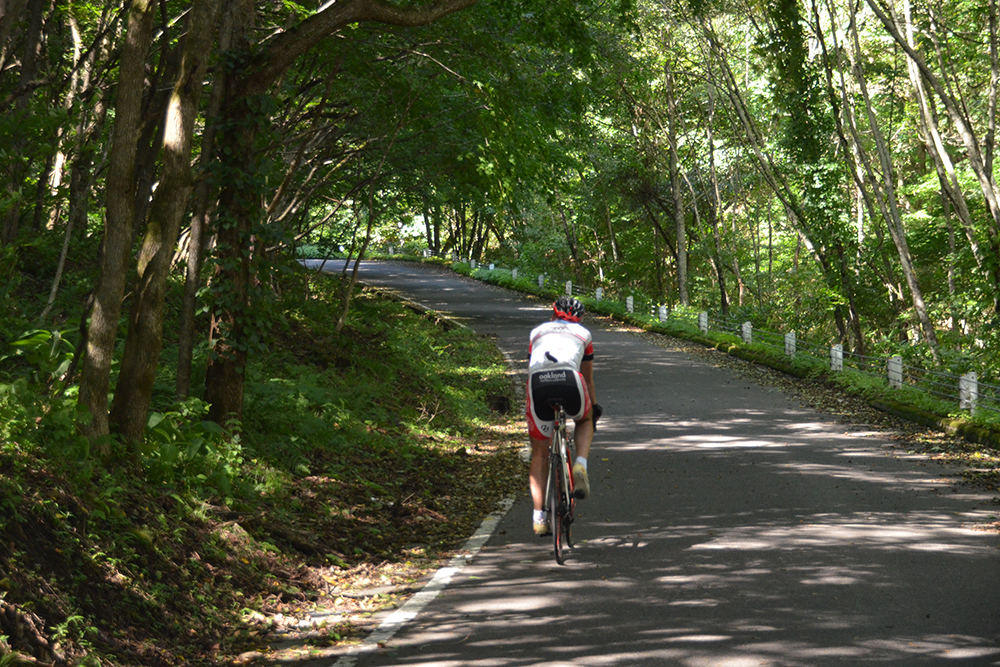 You will ride in a comfortable green tunnel along the Hatoriko lakeside.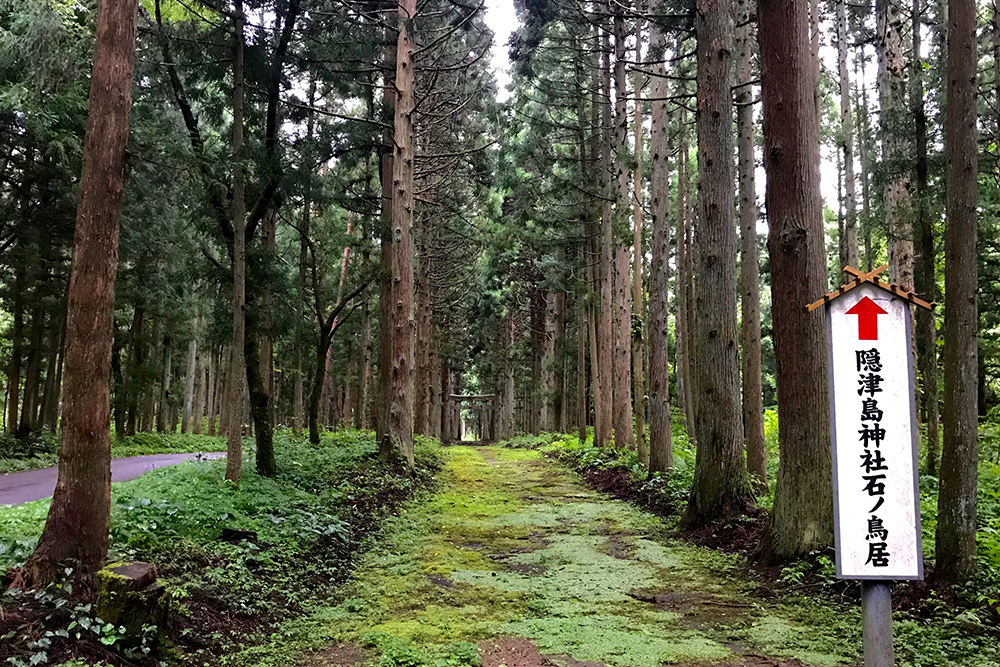 In and around the Okitsushima Shrine, which has lasted since the Heian Period, is a mysterious atmosphere with thick prime-val forest and moss. It may be good idea to stop and walk through there during this downhill section.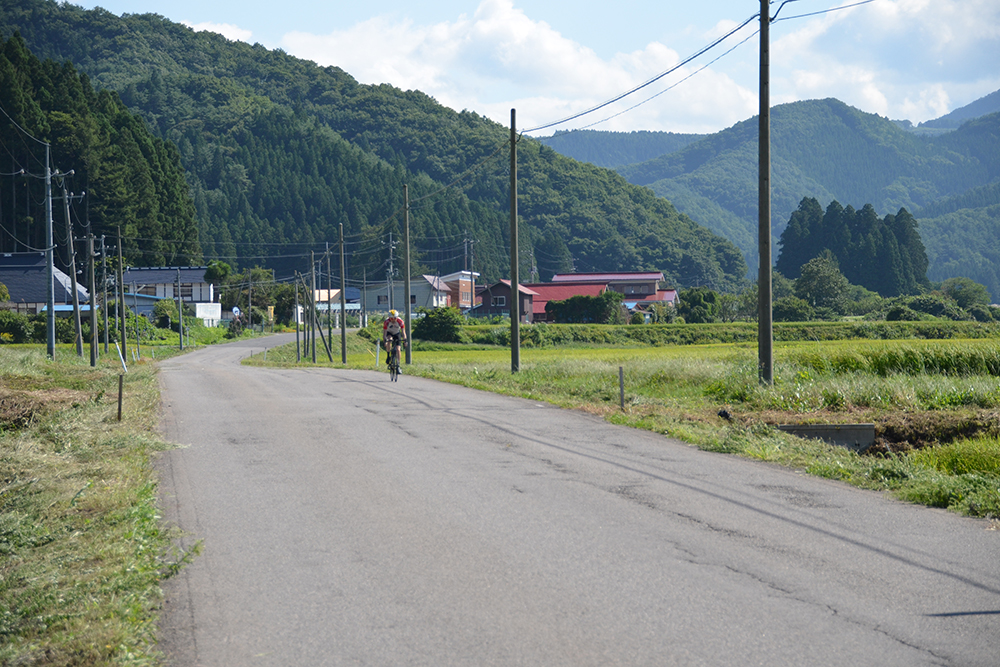 After you go down the mountain, you enter into a village and then afterwards keep travelling through the peaceful landscape where rice paddies and soba fields continue to stretch along.
It is about 4km going over the final hill, which is long, winding hill climb. You go up towards the wind turbines that you can see at the very top of the hill.