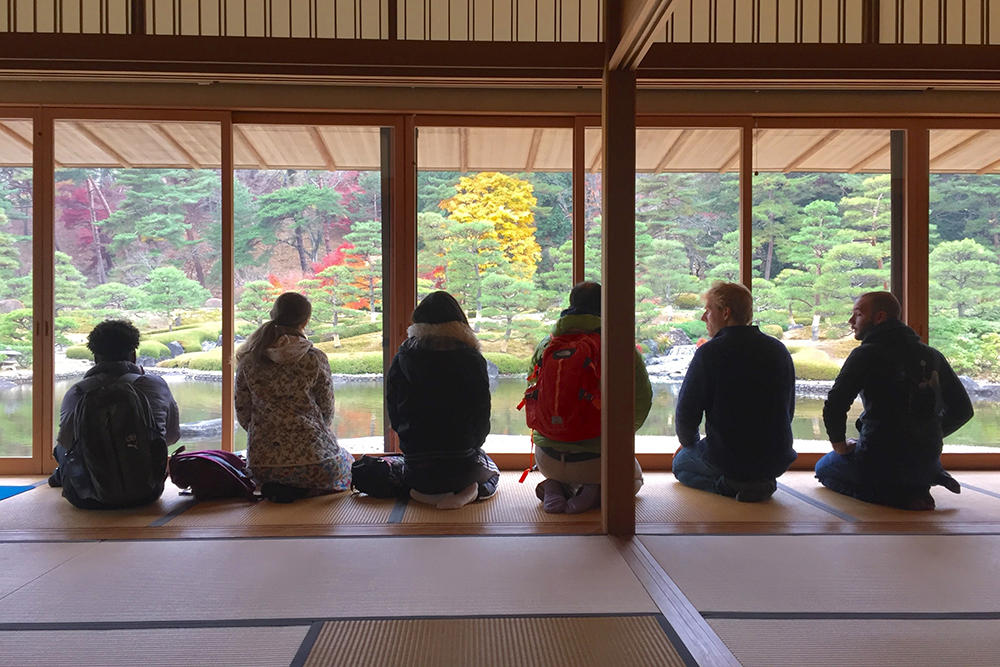 Shirakawa Station on the JR Tohoku Line is the start and final end goal, which is a pottering route for beginners for visiting the Nanko Lake as well as the castle town where the old atmosphere still remains and finally stopping at Shirakawa Komine Castle.
This is a course where you can experience Japanese culture at your leisure, such as drinking Japanese Maccha and eating small cakes (the Japanese tea ceremony) at the Japanese garden by Nanko lake. While you are enjoying your cycling, you can enter into the Edo Period wooden castle (Komine Castle).
In addition, an admission fee is charged when entering the Japanese garden (Suirakuen) by Nanko Lake. The entrance fee is 320 yen or you can pay the entrance fee and participate in a tea ceremony for 780 yen. Entrance into Komine Castle is free.
Distance: 7km, Elevation Gain: 92m
---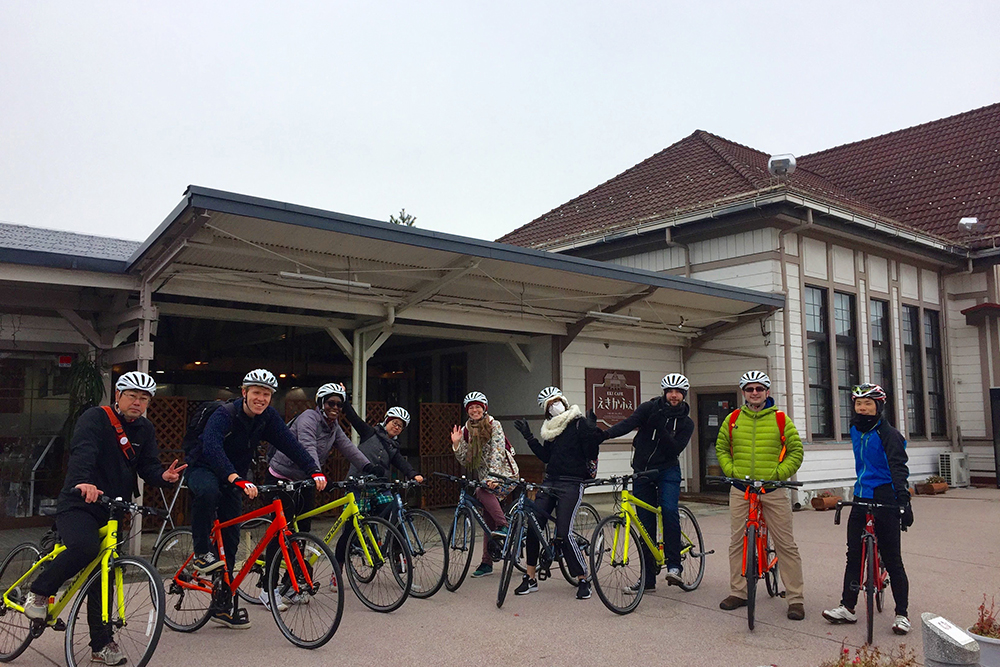 The start and end goal is Shirakawa Station on the JR Tohoku Line. The station's building has a retro ambience to it.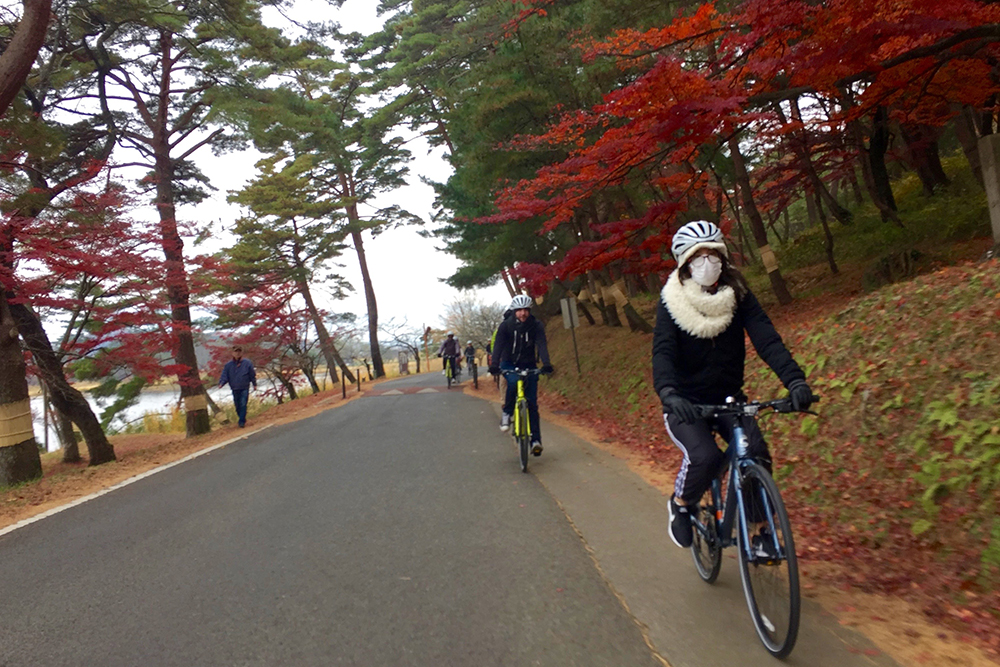 You can cycle along the side of Nanko Lake, which is lined by massive pine trees. You can enjoy the beautiful red leaves in autumn.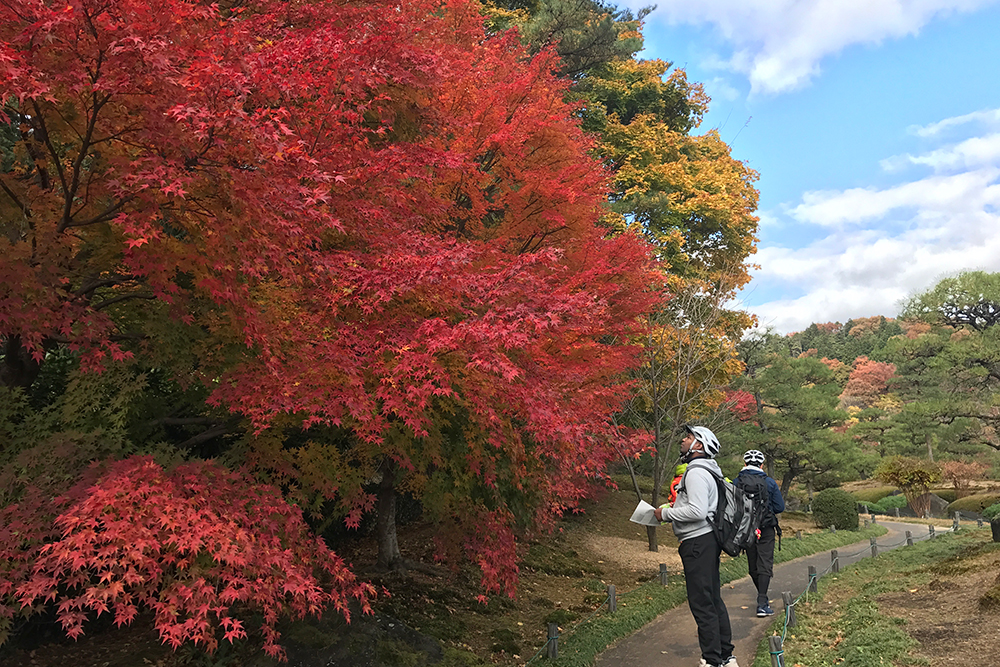 The Japanese garden "Suirakuen" by Nanko Lake is a "Chisen Kaiyu Shiki Teien ". It has a garden path around a pond and the garden reproduces parts of nature with picturesque scenery such as a man-made hill, bridges and exquisite rocks. The red leaves in autumn are exceptional.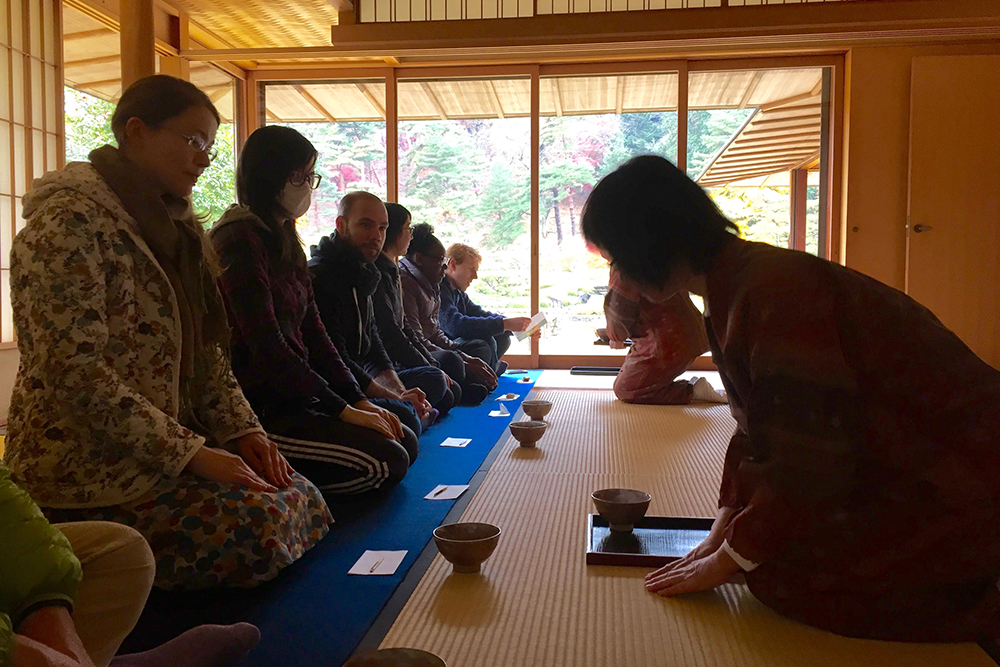 At the Japanese tea room in Suirakuen, you can have a simplified tea ceremony with maccha and Japanese tea cakes. There is a separate charge aside from the garden's entrance fee for participating in the tea ceremony.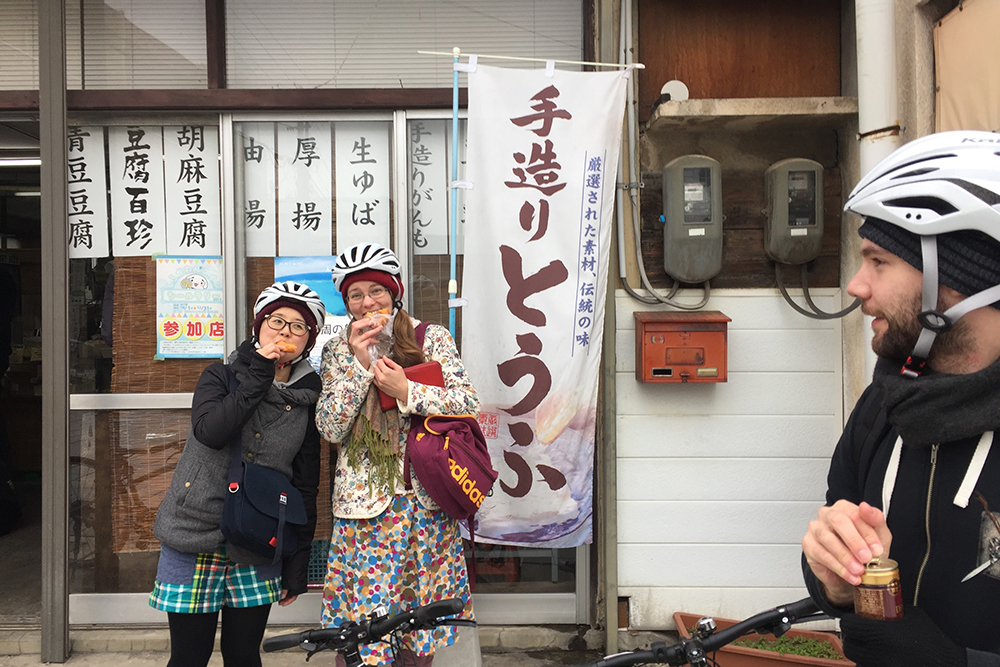 When you ride along the many winding and curving roads, which are characteristic of a castle town, you may find many interesting discoveries. For instance, there is a shop called "Azuma Tofu Shop", where they sell "Okara" (soy residue) Donuts. These are hand-made donuts made in the traditional Japanese style. They are absolutely delicious and very cheap.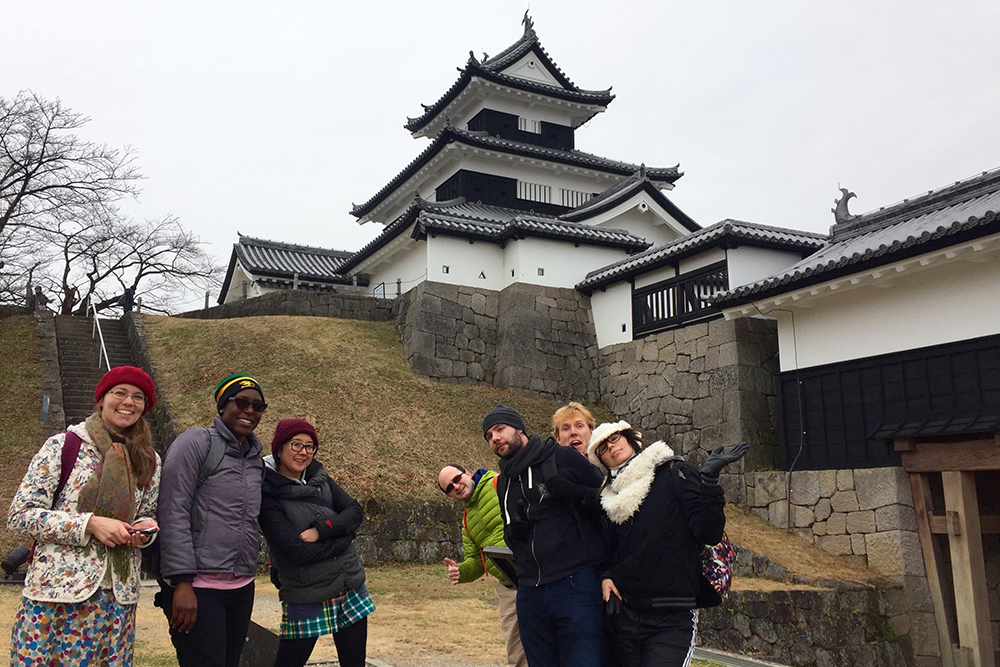 Shirakawa Komine Castle is a famous, great castle and was a part of the "Oushu Sekimon" (a large border checkpoint on the ancient "Oushu Kaido" road connecting the old capital of Edo with Mutsu Province during the Edo Period). You can go inside the castle, which was faithfully reconstructed back to its original Edo Period wooden style. When you arrive at this location, you are close to the end goal of Shirakawa Station.