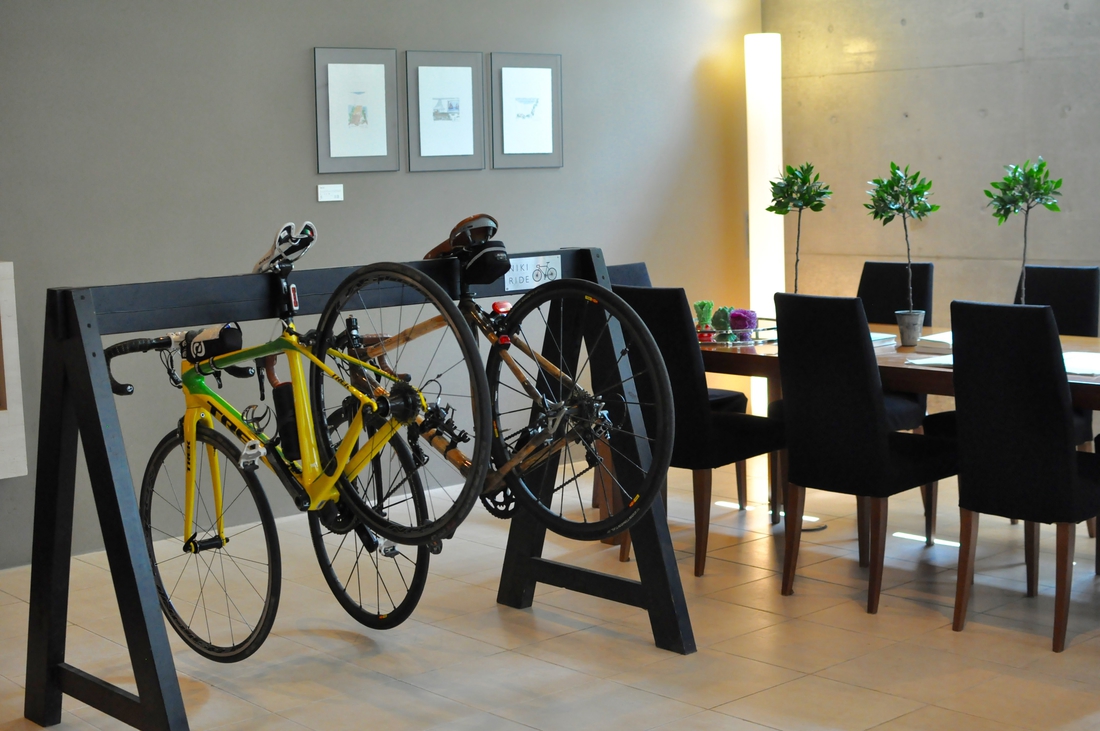 Cyclist Welcome.jp is for cyclists traveling Japan, providing routes and hotel information for the featured areas.
Come meander through the sinuous mountains, winding coasts and cliffs, and experience the deep green mosses and overgrown earth of Japan. See the palette of 2,000 colors the Japa-nese language has named through the cherry blossoms, autumn foliage and subdued scener-ies. While here, encounter the quintessential hospitality, Onsen hot spring baths, and foods pre-pared thoughtfully using minimalist and fresh ingredients.
Japan is a country of beauty, depth, and mystery etched with thousands of years of history. Our mission is to bring travelers one step closer to the enchantment through fresh air tours on the saddle of your bicycle.
So won't you come join us in Japan? Grab your bike, and let's embark!
We provide area descriptions, recommended routes, and humble to luxury hotel infor-mation.
Explore our variety of hand chosen routes.
At a leisurely pace, you can indulge in glimpses of passing pastoral rice fields, quotidian streets of Japan, and marks of history on the towns. The idyllic scenery will linger in your memory.
What will be your main course this trip? The beautiful landscapes, achieving a new personal record, or filling up on the regional specialties?
Before deciding on routes, we'd like to introduce you to our listings of luscious accommodations. We offer choices from Japanese style ryokans, luxury hotels, private lodges, and bed and breakfast cottages. After your adventure winds down for the day, we want to ensure that you can retreat to a comfortable room, delectables and caring hospitality to rejuvenate your mind and body.
While sifting through our collection of hotels, you may want to consider whether or not you plan to bring a bike with you at night. Some of our more luxurious options may have regulations to abide by. Here are some questions to ask:
-Is it possible to park my bicycle in an area that will keep it secure from rain, wind, dirt and theft?
-Is there a dress code for the hotel grounds or is it okay to enter the hotel in post-adventure cy-cling clothing?
-Can I wash my cycling kits or should I bring an extra set?
-Are there facilities available to clean and maintain bicycles?
-Is there a French style pump available for borrow?
-Can the hotel store luggage sent in advance?
Quality Guarantee
At Cyclist Welcome.jp, we take care of the potential needs, anxieties and wishes related to your cycling travels.
All information has been carefully picked after personal evaluations of the first-rate hotels and marked with our Cyclist Welcome Standard (based on European guidelines).
All registered accommodations follow the conditions below:
Secure and safe place to keep bicycle inside the hotel grounds (e.g. locker area, storage in room)
Bike Wash and Maintenance Spaces
Rental washing machine (dehydrating machine) or same day laundry service
Rental air pumps and other tools
Postal service with bicycle shipping
Route maps and guidebook
Accommodations that include three or more of the following qualifications will be noted as Plati-num Lodging:
Luggage storage available before and after check-in/out
Provides shower and bathroom services after check-out
Massage and fitness services and facilities
Sandal rental services for lounging around the grounds
Provides early breakfast for cyclists
Offers to-go energy food for cyclists
Sells tubes and repair kits for flat tires
Free shuttle bus service that holds bicycles
Road and mountain bike rental services
Sells cycling wear and accessories
Offers cycling tour guides
With these guidelines, we hope to match your cycling needs with a hotel we believe you will en-joy.