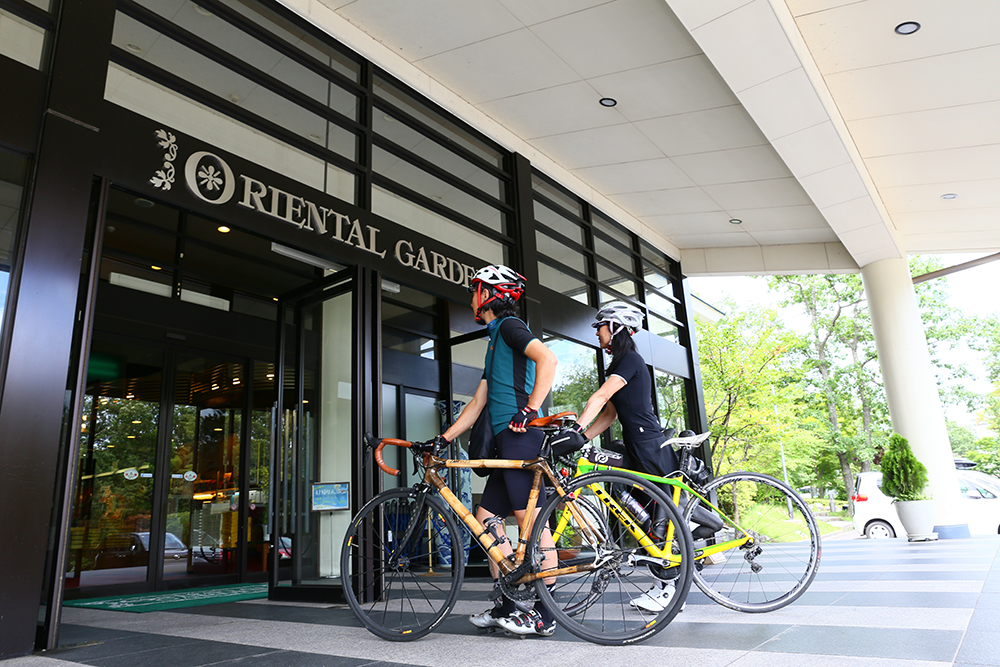 Hotel Sun Valley Nasu spreading over the vast site in the Yumoto hot spring district located at the foot of Nasu Kogen, elevation 730 m. It is a comprehensive resort hotel with nine public baths, museums, swimming pools and churches in 9 accommodations.

In the extensive grounds, a table and a bench surrounded by greenery are just right for a short break.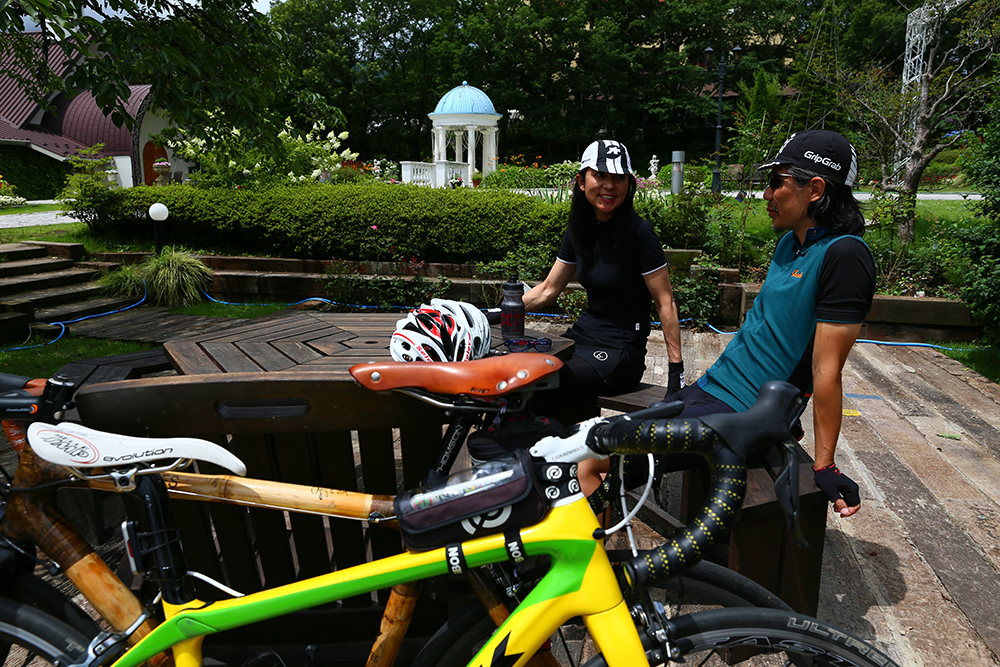 Speaking of Sun Balear Nasu, it is a spacious spa facility with abundant variety.
A hot spring spa country and Aqua Venus that can also be used for day trips include hot spring zones where you can enjoy the hot springs of three kinds of spring fountain "Sulfur spring", "Weak alkaline spring", "Magnesium spring", and 22 kinds of bathing suit wearing It consists of outdoor hot bath facilities playing with an attractive heated pool. Recommended for family and group to enjoy together.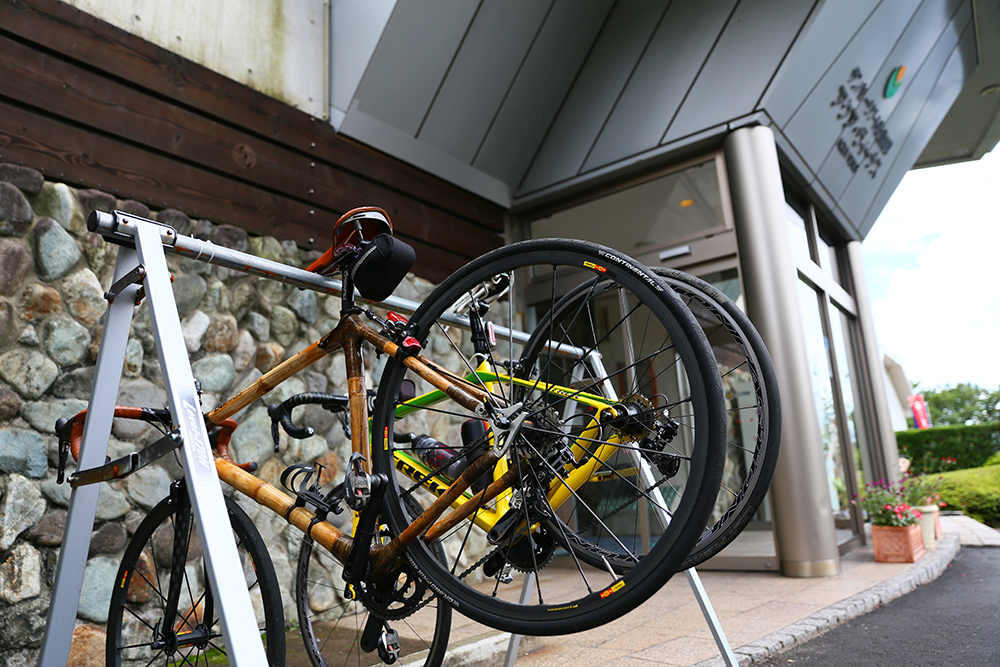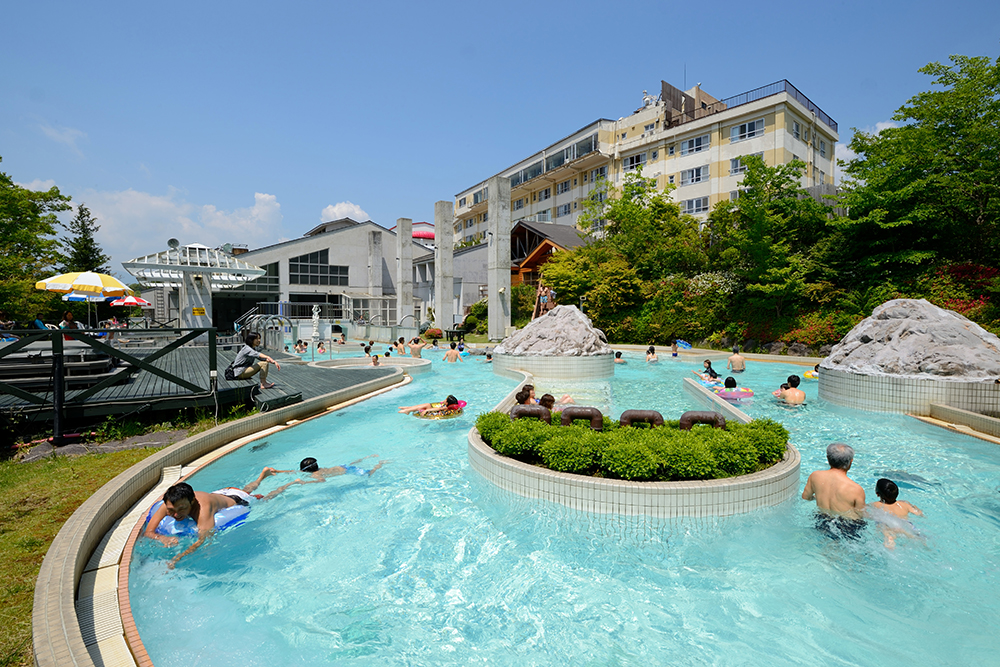 Among the many Sun Valley Nasu accommodations, the Oriental Garden and Forest Villa are especially recommended for cyclists and The Cottage in the independent building. In either case, it is safe because you can bring your bicycle into the room with a vertical stand type cycle stand.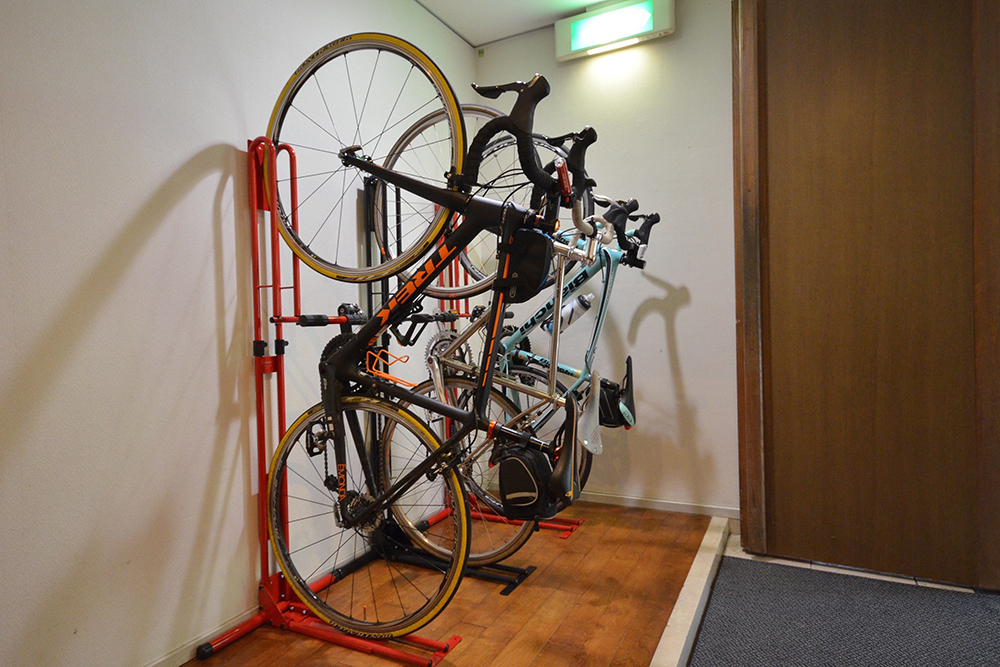 Oriental garden drifts in calm atmosphere such as adult Asian resort.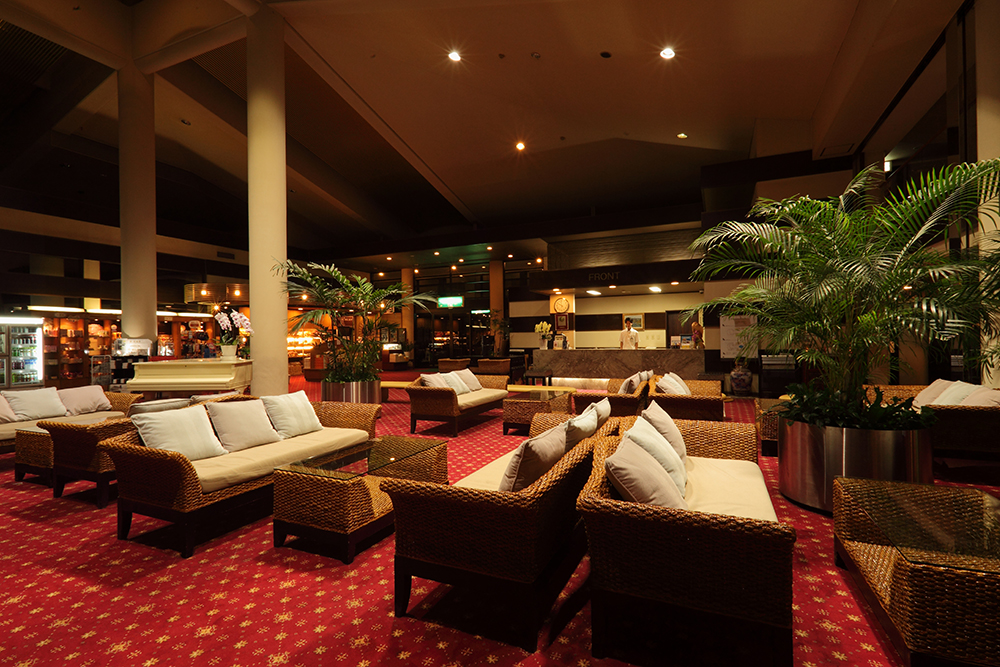 On the lobby and in the corridor, many other items such as Emil Galle's glass flower works are produced and directed artistic air.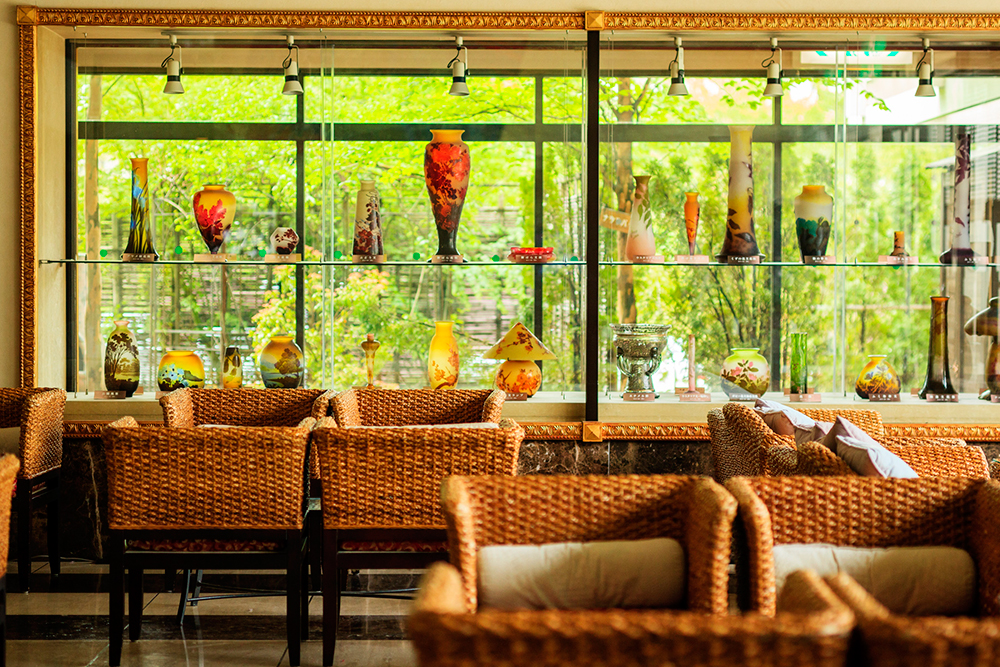 The room of the oriental garden is made relatively widely, and if you use a vertical type cycle stand, it is comfortable to bring your favorite car to the room and arrange it.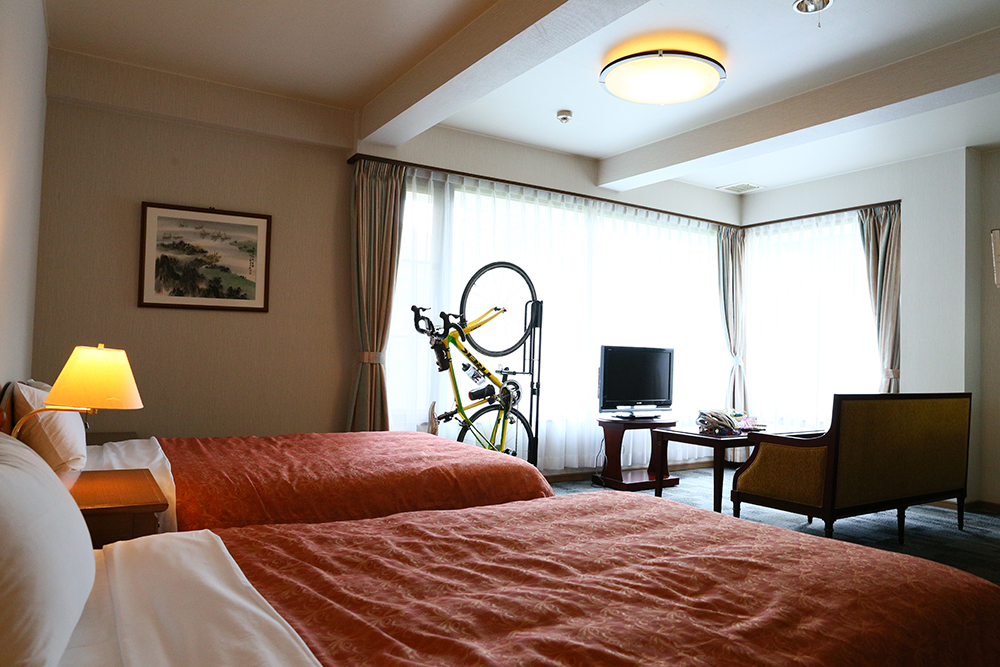 Forest Villa is rather family friendly. If you use the wide Japanese-style room, it will be suitable for cycling trips with family members and innocent friends.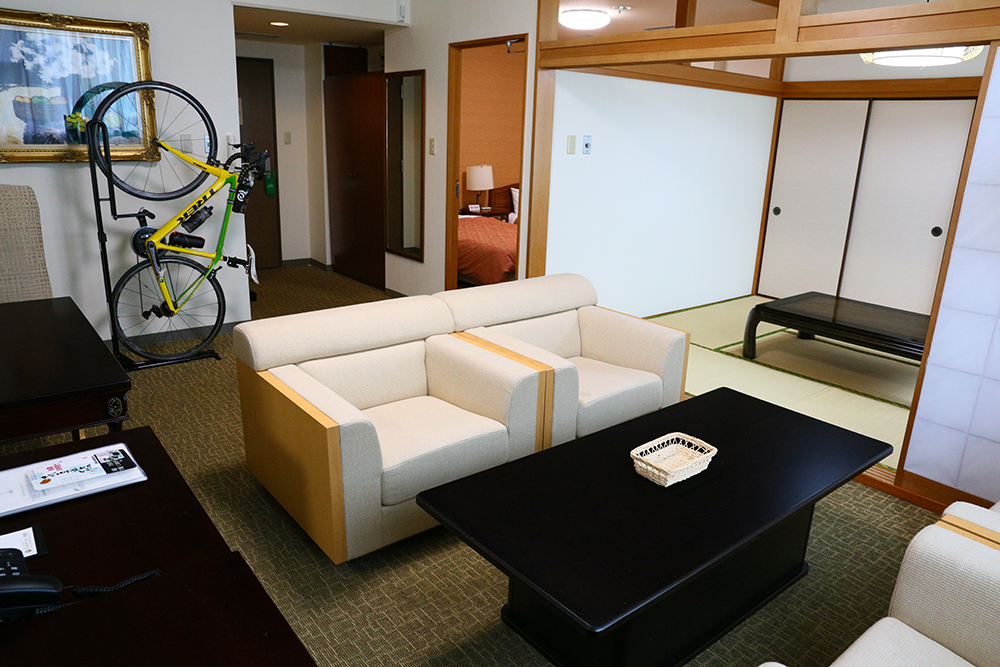 We would like to recommend Cyclist Welcome.jp to the adult cyclist, "The cottage" which will be a separate building of Forest Villa.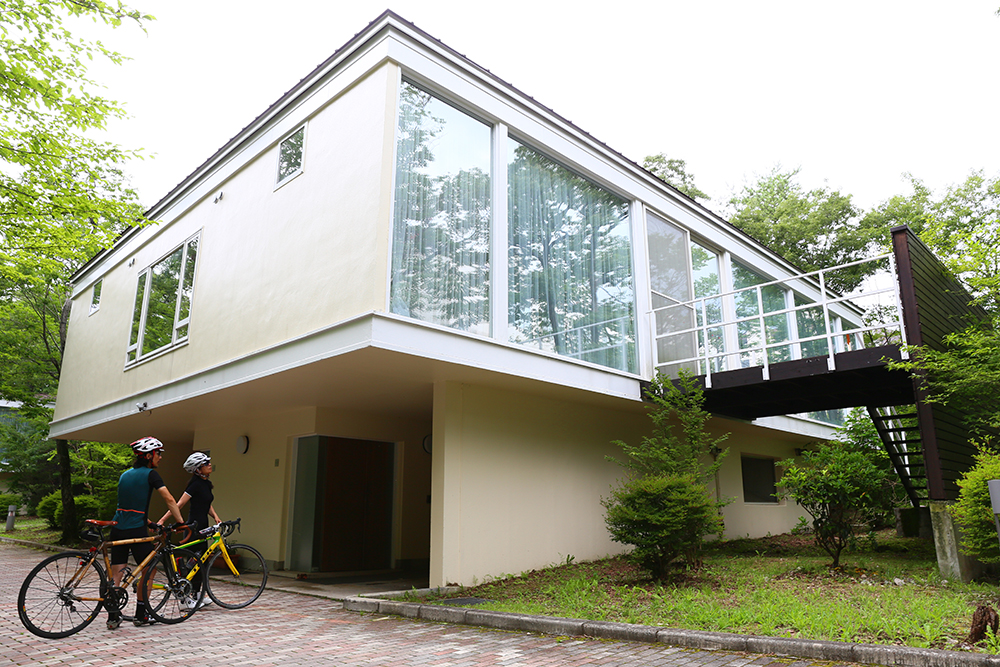 It is a villa type room full of bright and open feeling with a wall facing the forest with glass.
The large living room with a high ceiling and the terrace of the wood deck will make the ride tour and the training camp in groups of about 4 to 10 people more enjoyable.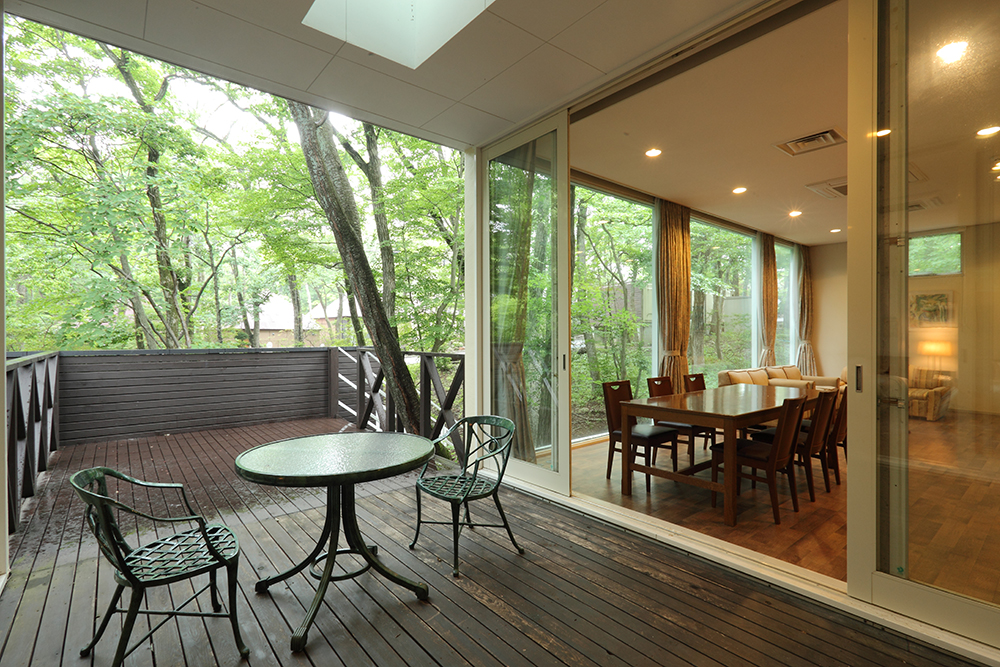 Even in the case of groups including men and women, it is also nice to be able to separate rooms with men and women, as independent Japanese rooms can be used together through the doors on the same floor.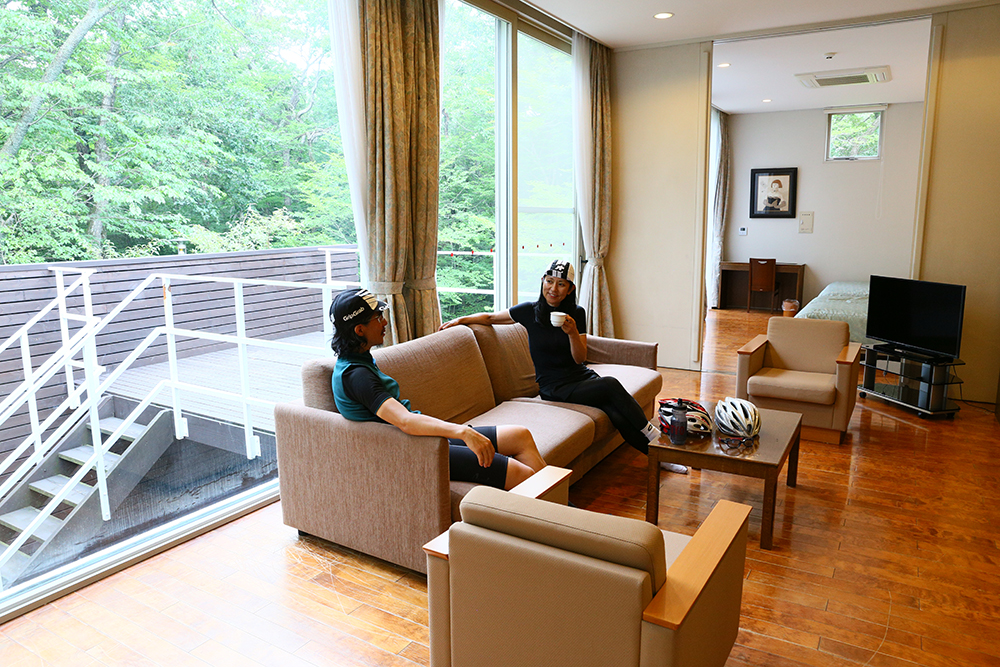 It is still hot springs to relieve the tiredness of ride.
As hot-spring facilities dedicated to guests, there are Oriental Garden's "Yubori Hinoki" and Forest Villa's "Mori no Yu", but the recommendation is "Hot water sauce".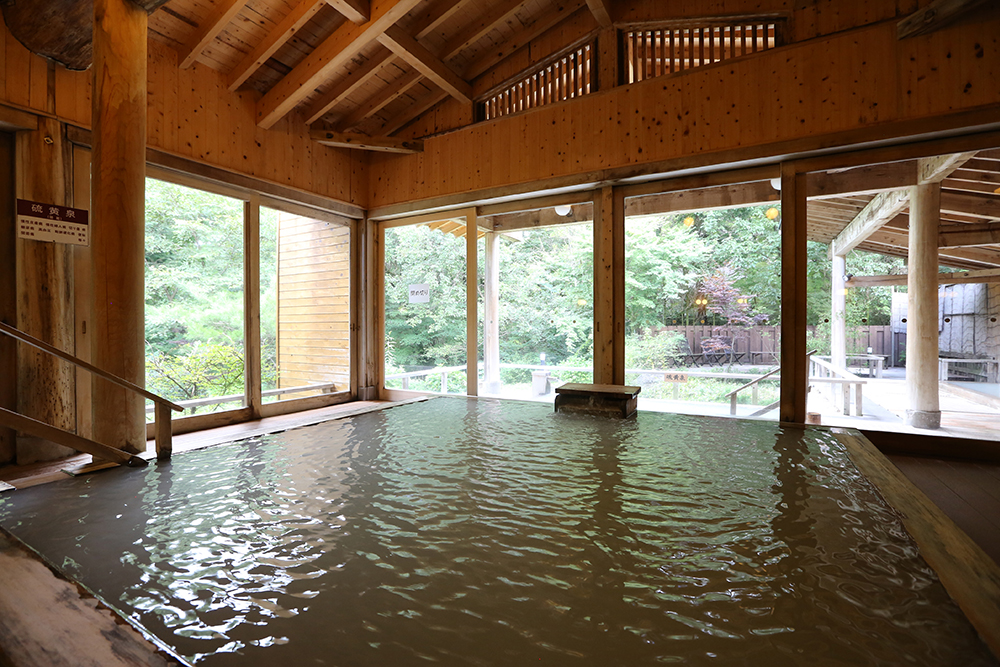 In the building of total hinoki, there is also a large inner bath made of hinoki and three open-air baths. Izumi is a milky white sulfur spring. The strong scent of sulfur of its own source raises the mood of a hot spring.
Because lukewarm and hot bathtubs are prepared for outdoor baths, you can choose by preference or you can soak alternately.
It is a fun time to soak in a lukewarm bath, relax and talk with a ride companion, and laze a long time.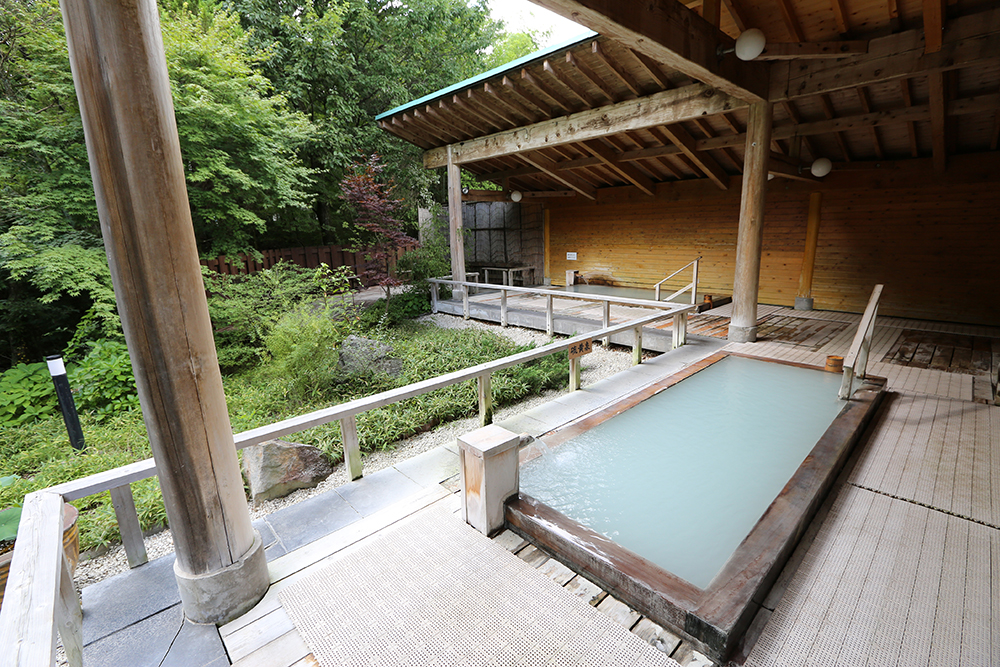 A dehydrator is prepared for the cyclist in Oriental Garden's "Yubon Hinoki", Forest Villa's "Forest Yu", and Aqua Venus's Dressing Room. Of course, it is free to use free of charge.
Hand washing the dirty dirty ride with a bathroom or washbowl and dehydrating with a dehydrator at a dressing room, even if you dry the room you can wear clean wear next morning.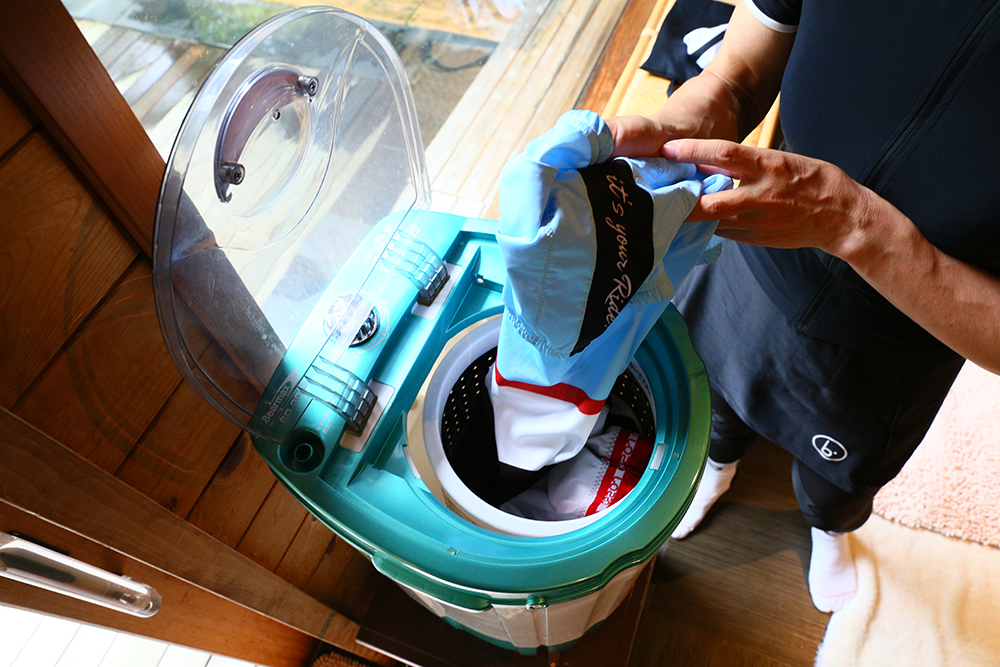 There are not many resort hotels that are considering this cyclist so much in this large facility.
Sun Valley Nasu's "cyclist welcome" point still exists.
The water supply and hose located in the parking lot opposite the main building can be used to wash away bicycle tires and dirt on the car body.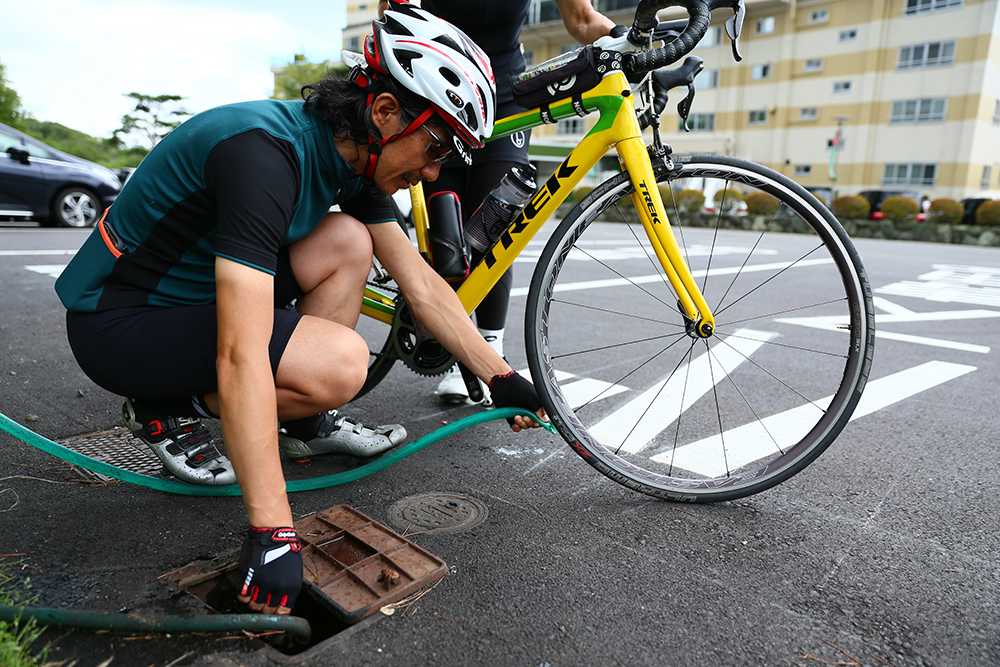 At the front, as well as a pneumatic pump compatible with the French valve, of course, the puncture repair kit has a loading tire of 700 x 23 C, and even an inner tube of 18 to 25 C adaptable.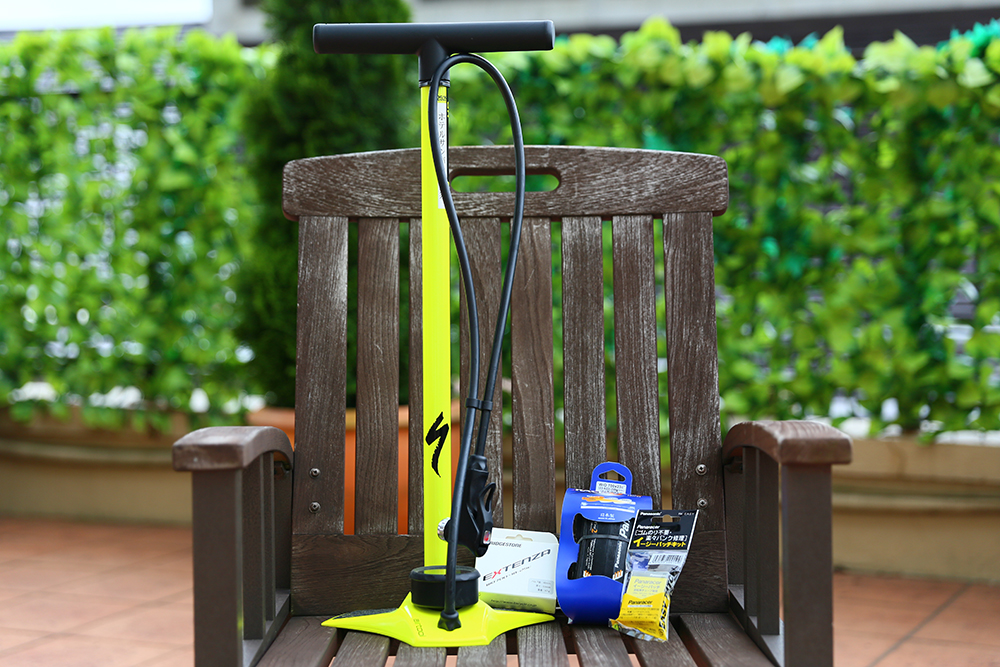 Dinner is a Viking (buffet) style that eats various kinds of dishes at your own pace as much as you like.
Chinese Biking restaurant Oriental Garden's restaurant "Banri". There are also dishes that can be made on the spot such as shark fin soup, chili sauce of shrimp, chrysanthemum of jellyfish, etc. as well as Beijing duck and rice noodles etc. It makes me greatly annoy you.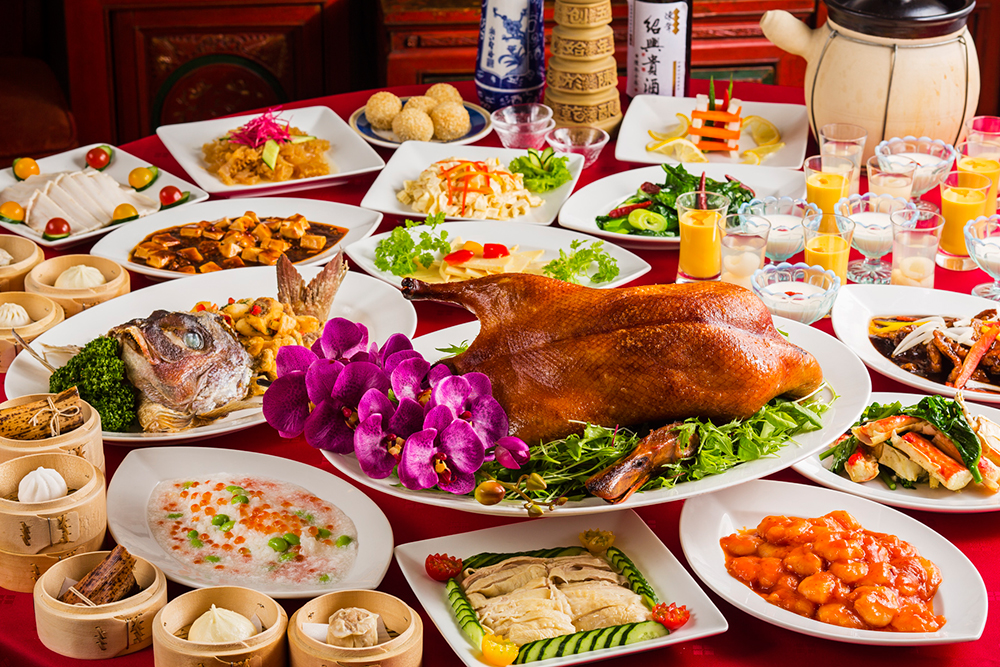 Forest Villa's buffet restaurant "Forest table" is Western-style.
Also we have a variety of dishes, as well as Japanese dishes such as soba and Saikyo grill.
Today, Viking tends to eat a lot more than usual. Although I consume a lot of energy at the ride of Nasu Highlands, I want to be careful not to eat too much. Also moderate car loading.