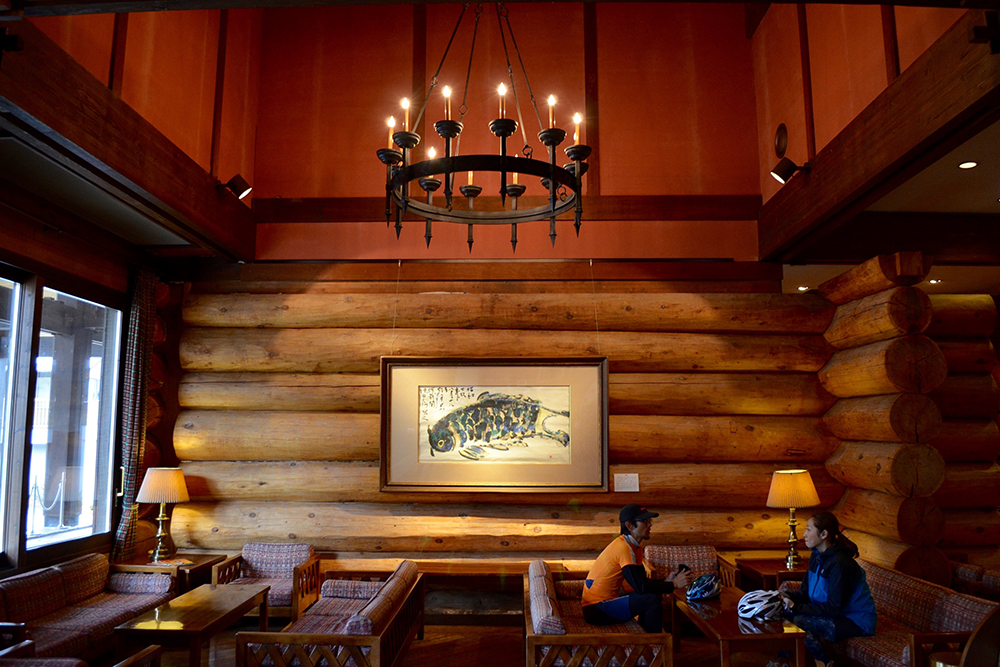 The hotel deserves to call "Forest's classic resort", even though it is widely in Japan, is not much.
Hakkoda hotel standing in the northernmost forest of Honshu where the wild forest of beech spreads at the northern end of the Ou mountain range. A Western-style log wooden architecture as if it blends into the surrounding great nature creates a deep impression on the hearts of visitors.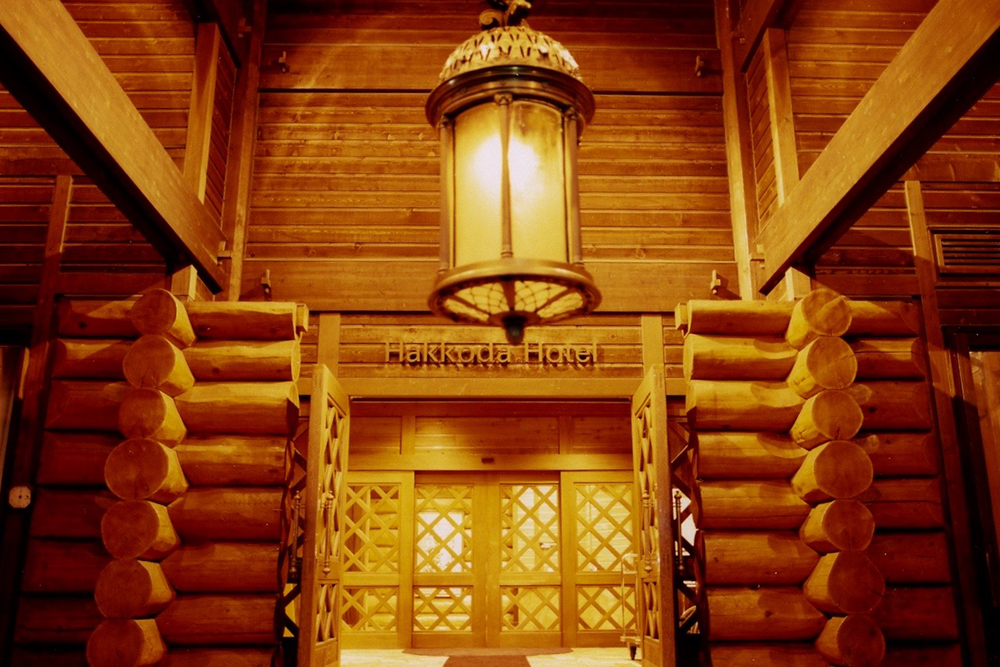 Located at Towada Hachimantai National Park, at an altitude of about 900 meters, the Hakkoda Hotel is the perfect location as a departure point for roundabout routes around the Hakkoda mountain range.
Running around the roundabout way clockwise, going down the Kasamatsu Pass at its highest point, go down a little, the prison where the hot spring water accumulates at the explosion crater site is on the right hand, and the large stone modern signstone appears on the left hand. If you enter the side of this signstone, that is already the vast site of Hakkoda hotel.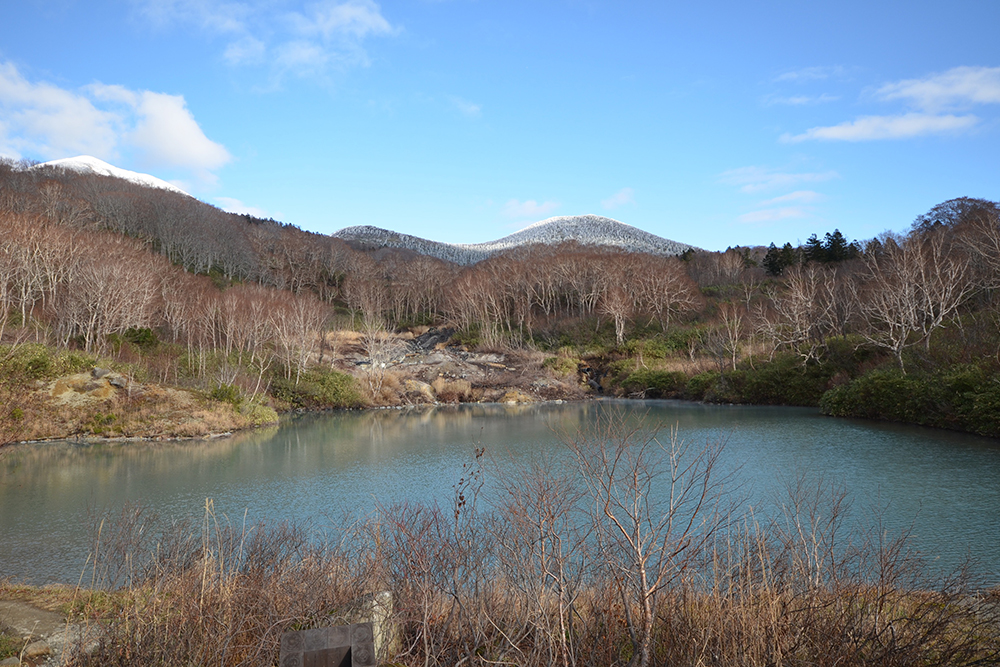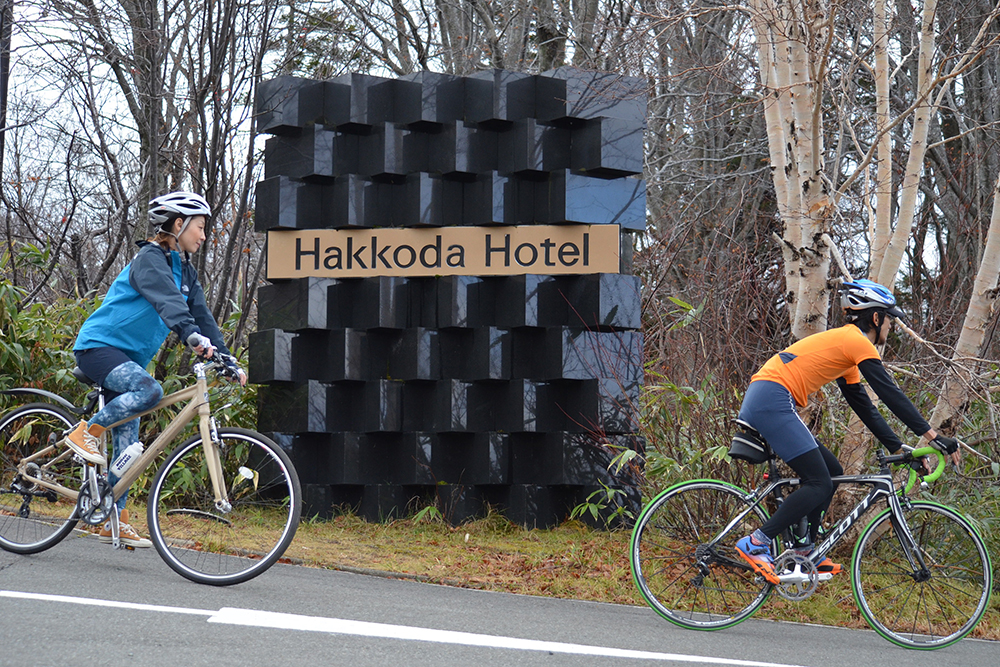 When you pass through the entrance of Hakkoda Hotel, you are overwhelmed by the presence of "tree" surrounding us, as if it were being held in the womb of the nature.
Log creation using Canadian Red Cedar and American Oregon Pine's huge trees as a log is magnificent force.
It is healed by its warm and warm space that only the largest Western style full wooden building in Japan has.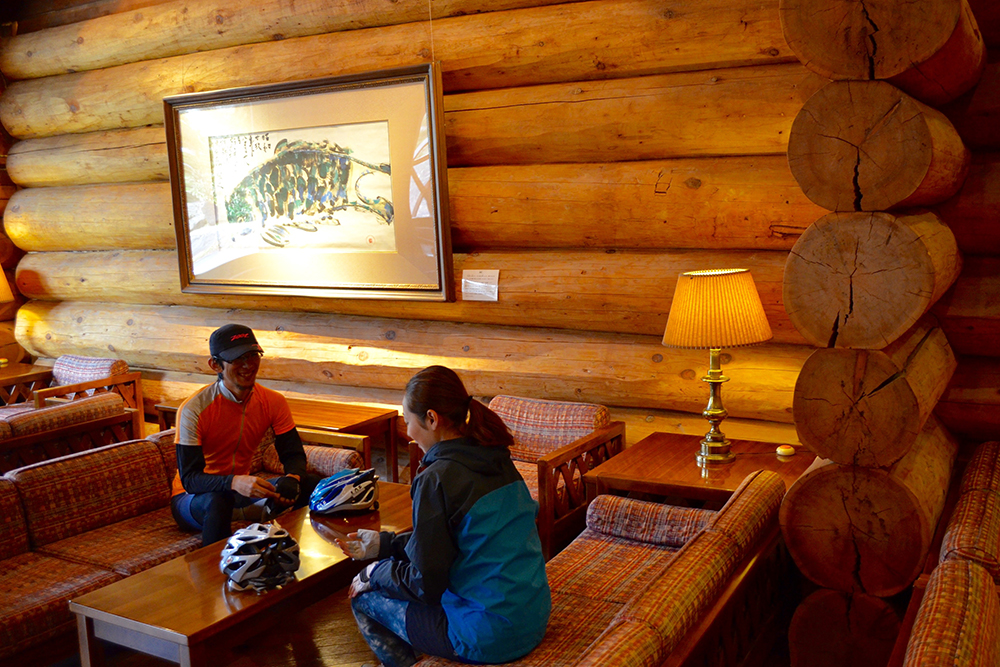 The work of Mr. Shiko Mujyo which is exhibited here inside the hall is also in harmony with the building, with its dynamic brush strokes and somewhat gentle atmosphere.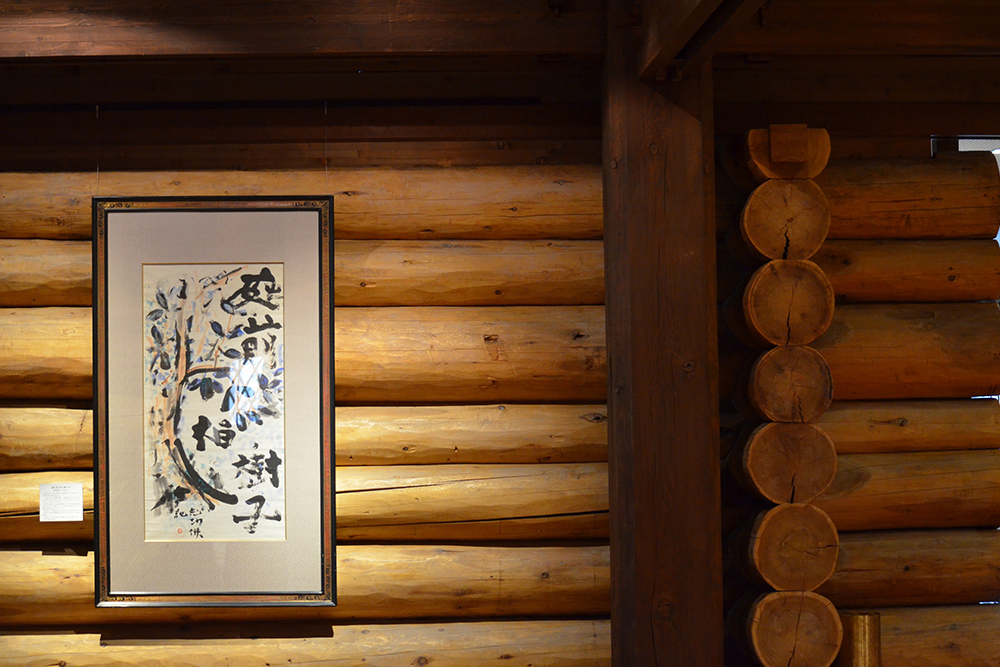 The service of the staff is pleasant, as a whole let me feel that the rest of the fine classical hotel is kept properly.
It is such Hakkoda hotel. Anxiety about the cyclist is also done firmly. It's just a "cyclist welcome" hotel.
First is the entrance hall. A cycle rack made of wood from Aomori Prefecture is prepared and checked in by bike here.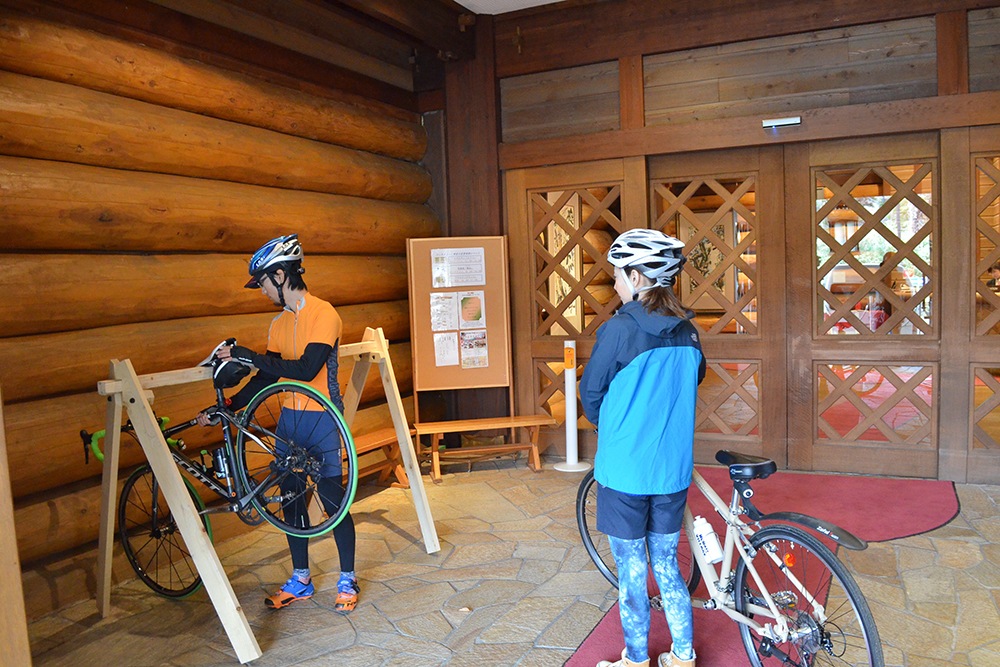 Guest room of classic built where wood warm feeling stands out is atmosphere that is comfortable and calm. Here is the space for adults.
And, to this comfortable guest room, you can bring your bicycle as it is.
The night you spend with your favorite car using the prepared vertical stand is also exceptional again.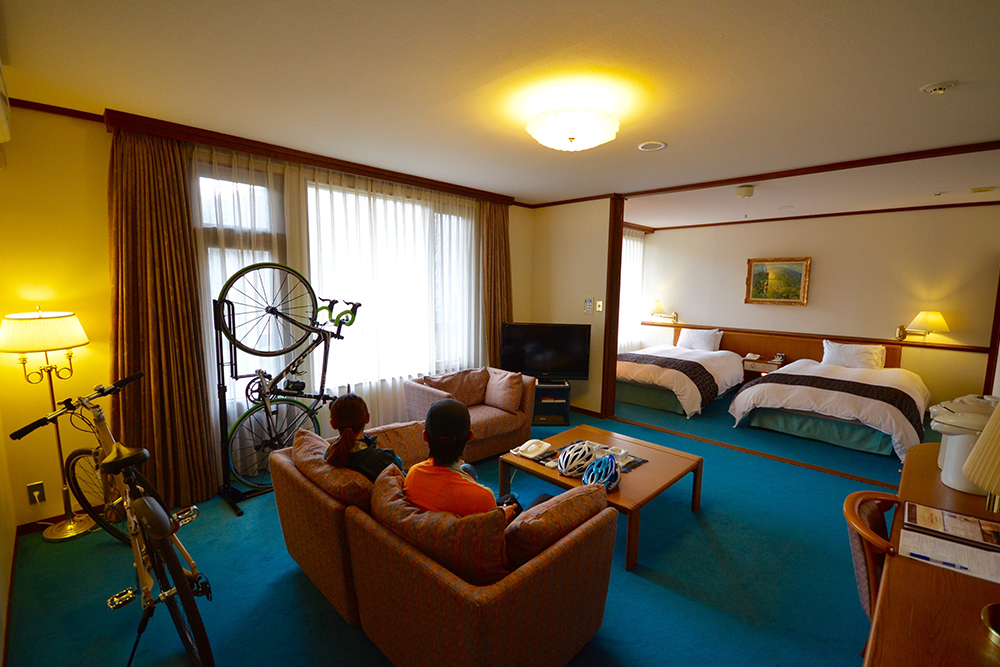 What spreads over the wide window of the room is a beech forest with an impressive contrast between white wood skin and green.
If you go to a large veranda, you will desire the Hakkoda mountain range in the near future.
It makes me feel luxurious at all.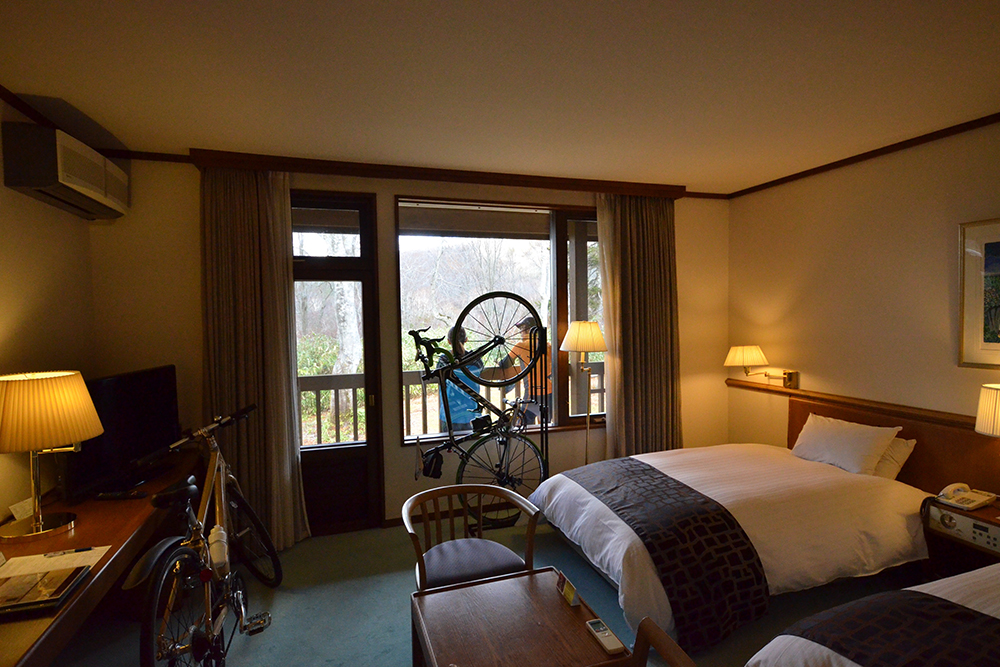 When bringing a bicycle into the hotel, I want to drop mud and dirt firmly and enter comfortably.
Water service with sprinkler nozzle beside the entrance can be used freely by lodging cyclist.
The entrance which is slightly higher than the ground has slopes in addition to the stairs, so it is nice to be able to raise your bicycle easily and comfortably.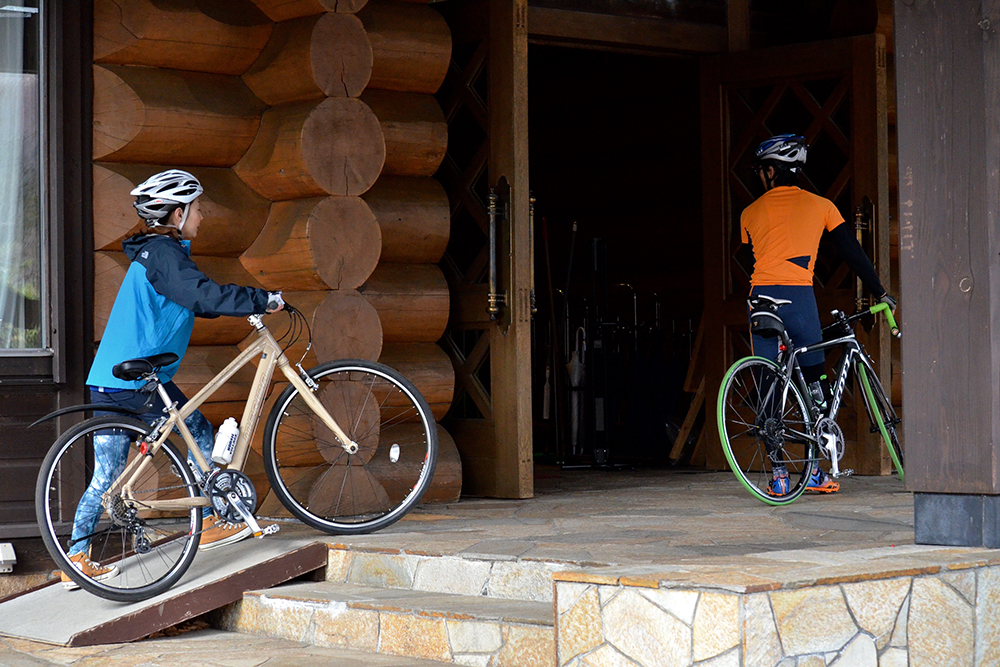 Speaking of Hakkoda, it is also famous for the hot springs of various spring quality springing up from here and there.
Of course, Hakkoda Hotel also has a hot spring with a self-draining source (Arakawa Onsen).
In Aomori Hiba 's scented public bath, you can see the beech forest spreading over a large window while immersing in colorless transparent gentle hot water.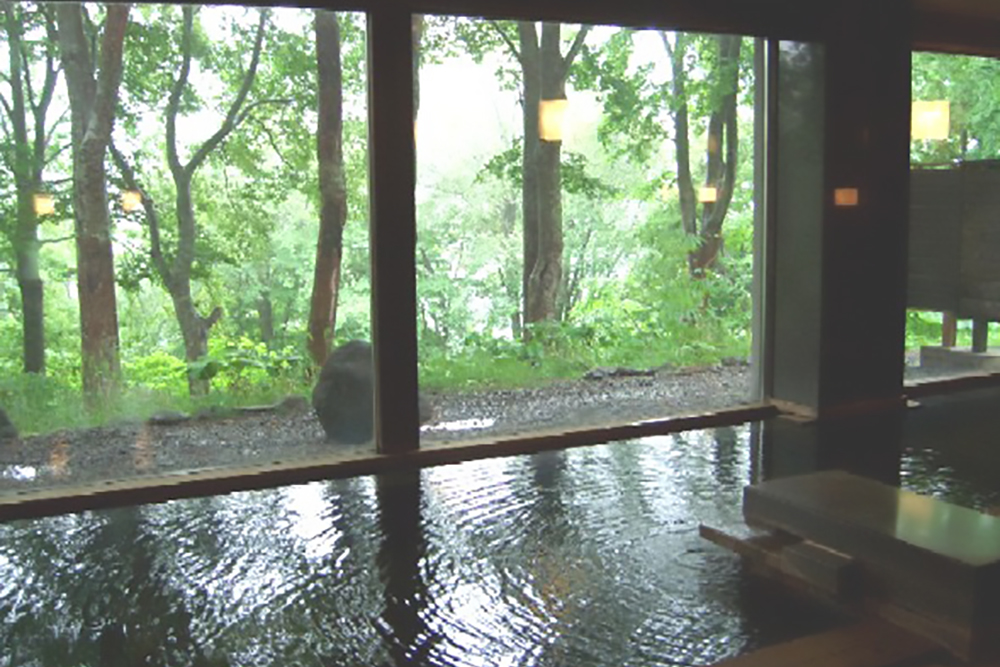 Bath towels and face towels are provided in the clothing room, and even natural water of Hakkoda is prepared on the water server. Consideration for not missing the water supply of the boiling water is appreciated.
The washing machine is in this dressing room and can be used for free (detergent is sold at the front desk).
If you go to the public bath with a change of clothes after riding, you can also wash while taking a bath as soon as you take off the cycle wearing sweat.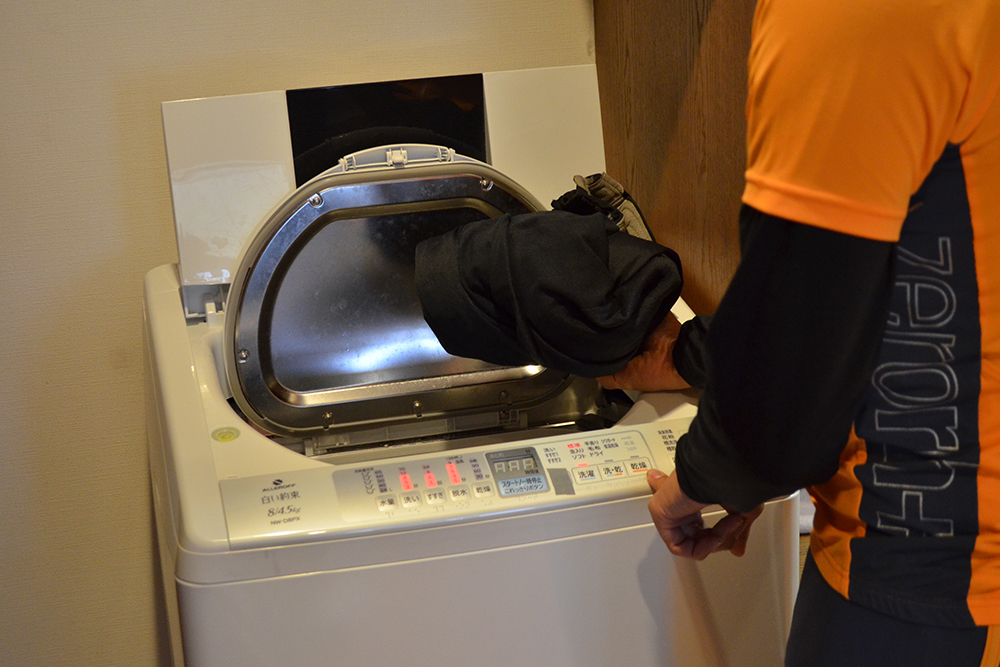 This Hakkoda hotel, in fact, the operation of the same group company as the famous "acid kettu hot spring" with a 300-year history.
The distance is also only about 700 m away, so guests at Hakkoda Hotel can take a bath at Oshigota hot springs for free.
Besides, there is a free shuttle bus to Yoshitake Onsen.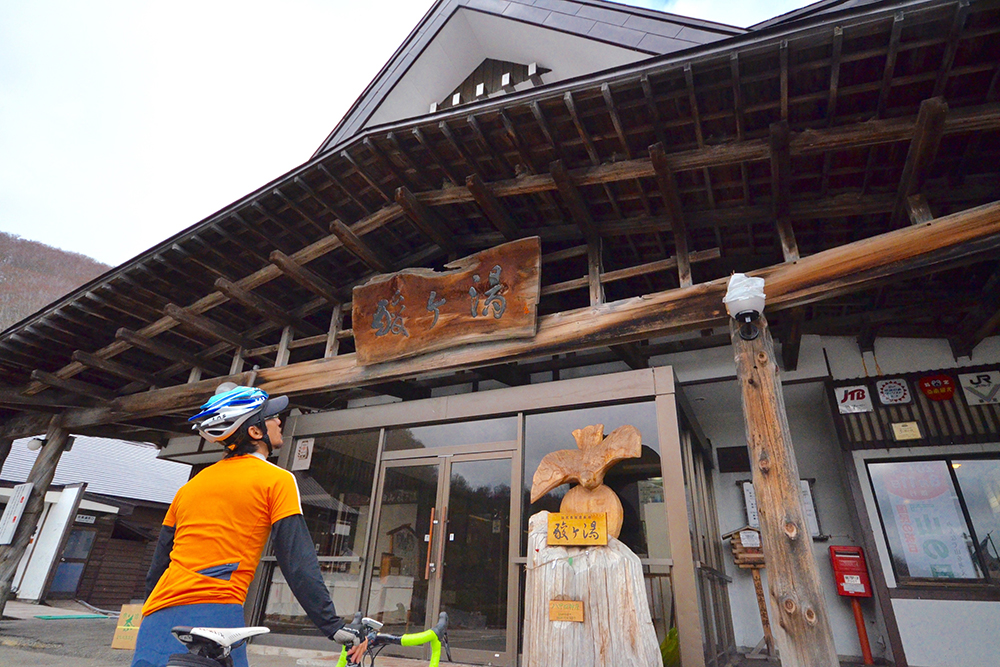 Speaking of Yoshida Onsen, it is famous for "Hot Spring Bath", a total of 160 tatami matsushi large public baths. Fountain quality is milky acidic sulfur spring and the amount of discharge is plentiful.
If you take an inn in Hakkoda hotel, you can enjoy both this acid pick-up hot spring which you can experience the history of hot springs and mixed-bathing culture with outstanding spring quality, and both Arakawa Onsen with different quality of springs is there. It can be said that it is an irresistible charm for hot spring fondes.
(The image below is from the poster posted in the facility of Acid got hot spring)
Dinner will be selected from French full course called "Hakkoda cuisine" or Japanese cuisine. Both of these are dinners that fully utilize the seasonal ingredients of Aomori, taste a lot of beautiful dishes with five senses, and fully feel Hakkoda.
For example, weather of Iwaki, which is extremely high sugar content, thick scallops stored plenty of deliciousness in mineral abundant Mutsu Bay, Wagyu beef produced in Aomori Prefecture characterized by melting in the mouth, Kitatsugaru gun Complete pesticide-free rice in Naka-cho, Hakkoda mountain natural water use coffee, etc.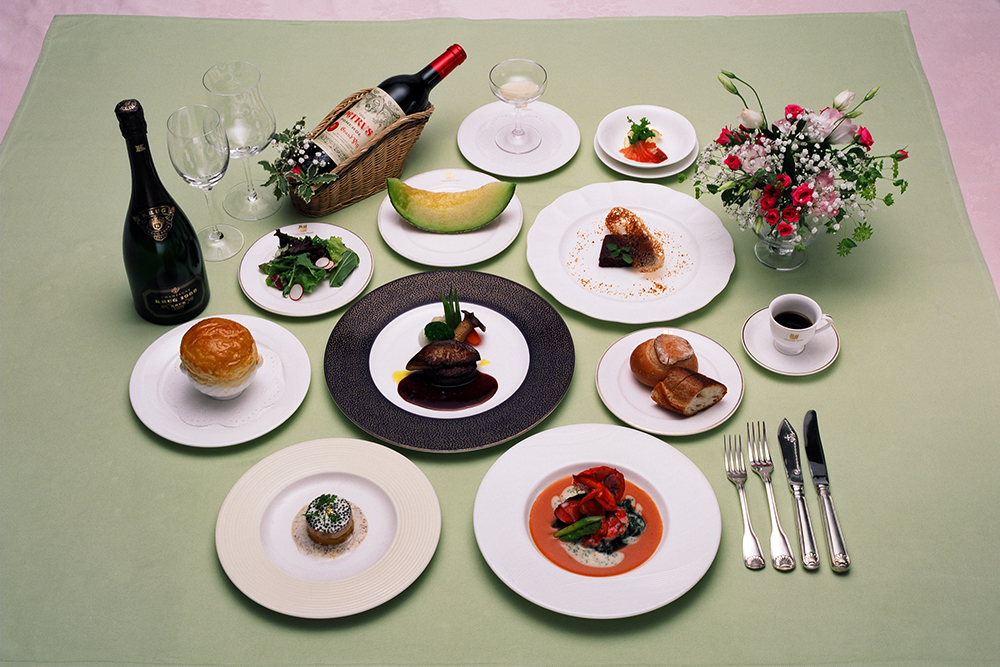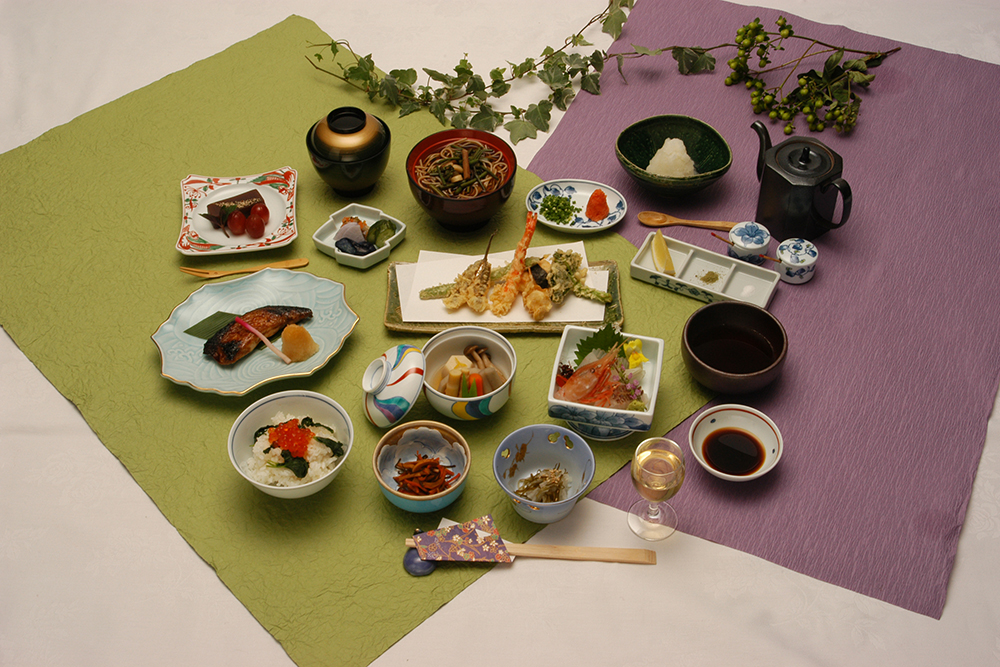 The French full course is a restaurant "MeDeau" that adds a classic atmosphere and seasonal views to the dinner.
While being in the mountains, I am also happy that we have a large selection of wines and champagne.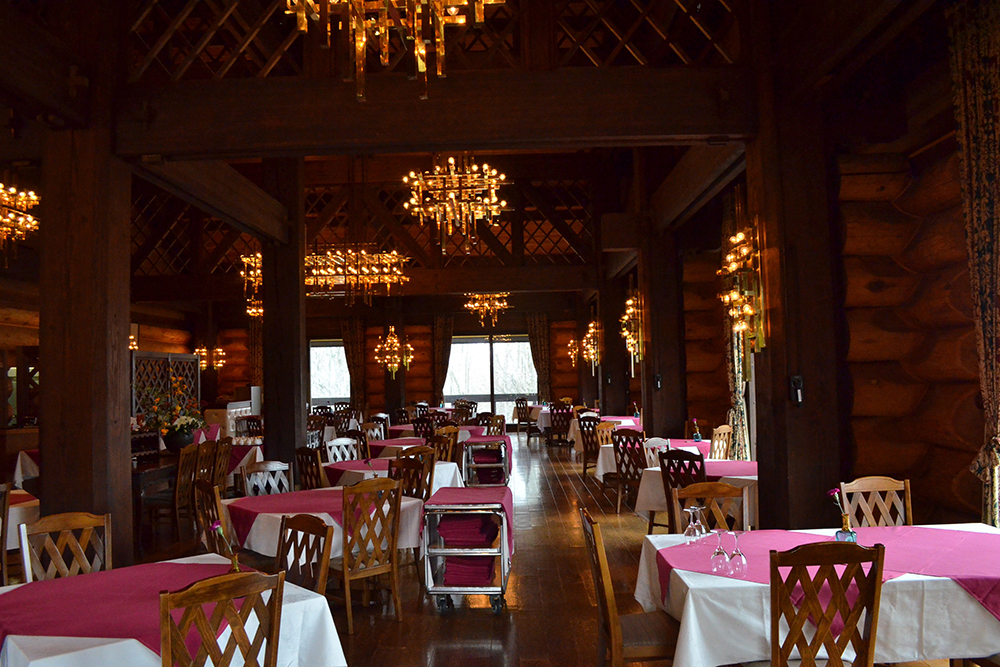 If you enjoy a variety of hot springs and exquisite dinners for an amazing ride, closing the adult cyclist is still a bar.
In the bar lounge PLATTO (Prato) of Hakkoda Hotel, there is a time quiet and high-class quiet, deserving to call "Forest's classic resort" that can not be easily tasted elsewhere, yet it is time to make wild feeling somewhere .
Along with the original cocktail named after the Mt. Hakkoda mountain made by the bartender, I'd like to enjoy the night of the trip slowly.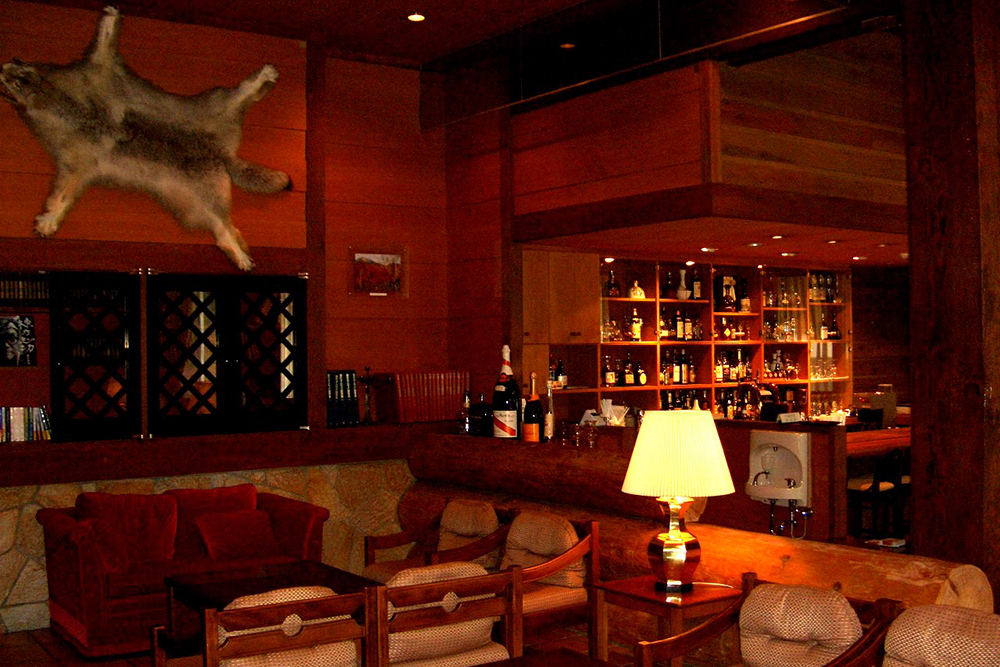 Breakfast will also be served at the same restaurant as French dinner, but for Mitoichi wanting to depart as soon as possible in the morning, if you book in advance, you can have sandwiches or rice balls for taking out .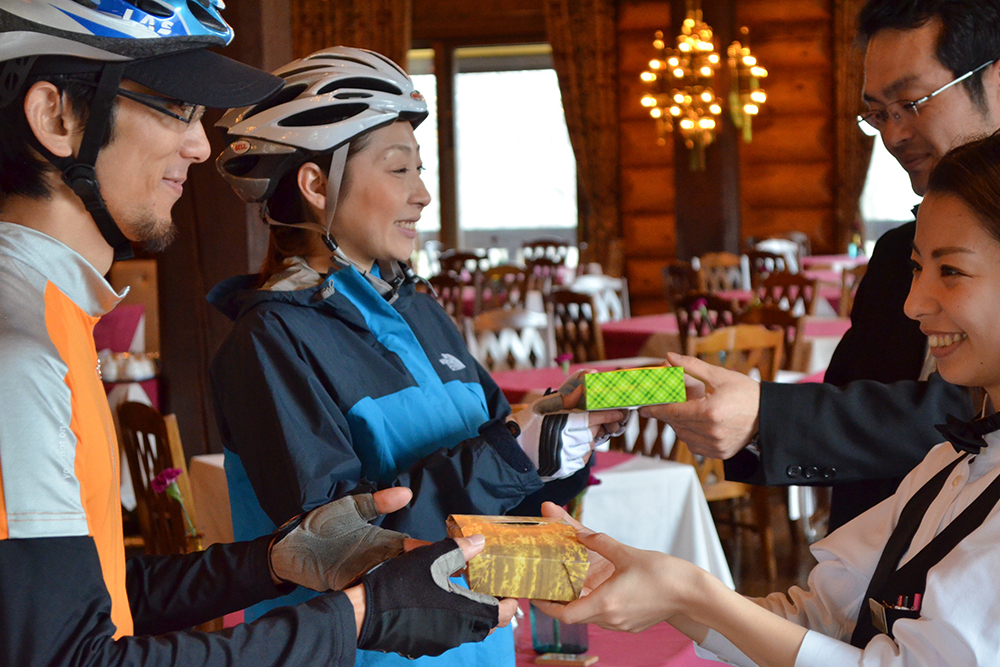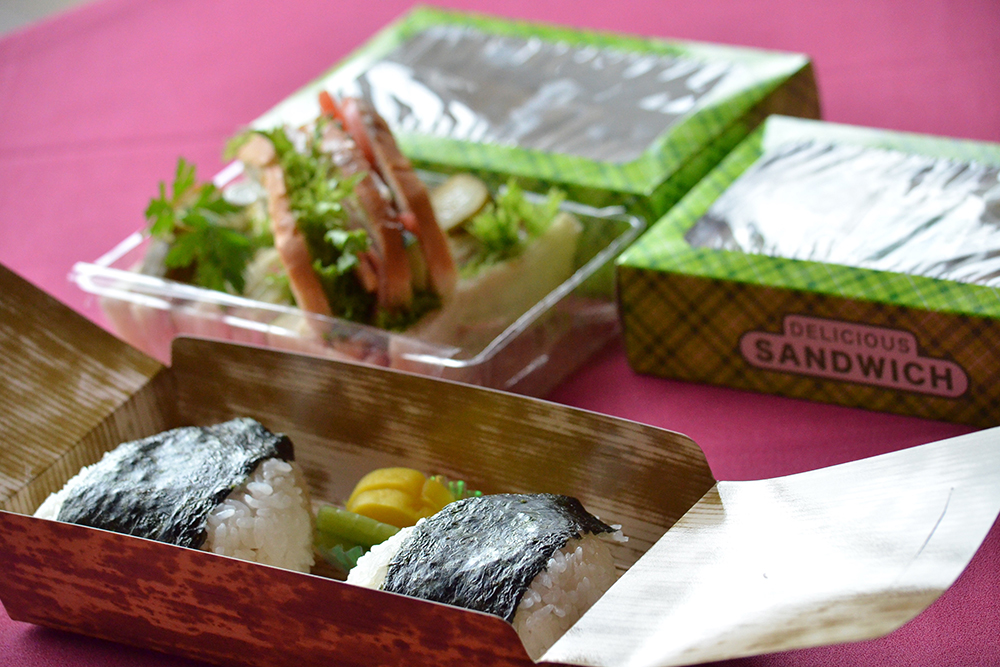 Even after checkout, you can leave baggage during the ride and use the public bath again after returning.
It is absolutely outrageous. It's Hachkoda hotel which is "cyclist welcome".
Finally, I will introduce the signboard girl "Fujiko" at Hakkoda Hotel.
Female St. Bernard dog "Fujiko" born in August 2010 is actually the third generation. It is an idol dog loved by guests, with a big body but friendly, every morning walk or sightseeing.
If you visit Hakkoda Hotel, you definitely want to have time to play with Fujiko.