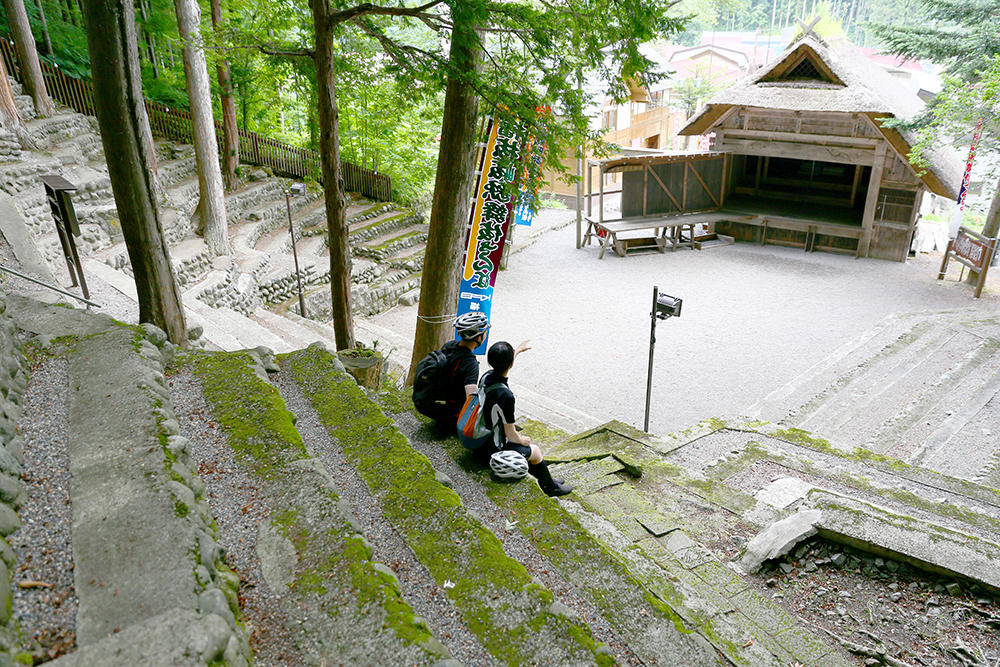 This is a route where you can fully enjoy the history, culture and wild nature of Aizu. The Aizu Astoria Hotel is the starting point and end goal.
You can see a rustic and atmospheric hot spring, which is called "Tokusa Onsen" and has a famous outdoor "Iwa Buro" (a bathtub surrounded by rocks) along the Oze Kotsunagi Road. You then pass through the "Kotsunagi Touge" (mountain path) tunnel and go down to Hinoemata Village whilst viewing the surrounding mountains.
At Hinoemata, you can visit the stage of famous "Houno Kabuki" (Village Kabuki), which is a dance in dedication to the god of the shrine. There are also and stone step seats, which are spread in a fan shape around the stage. There are also local dishes such as "Tachi Soba", which you can have for lunch.
When you go back on Route 352, why not take a break at "Byobu Iwa" (a beautiful rock face)? If you head downwards further, you may think deeply about the world of Village Kabuki when you arrive at the glorious thatched roof stage of "Omomo no Butai" (Big Peach Stage) Kabuki, which is on the same level of quality as the stage at the prior Hinoemata Village.
On the way back to the starting location of Route 352, you can stop by at Maezawa Magariya Shuraku (a thatched roof village).
Distance: 73km, Elevation Gain: 1,300m
---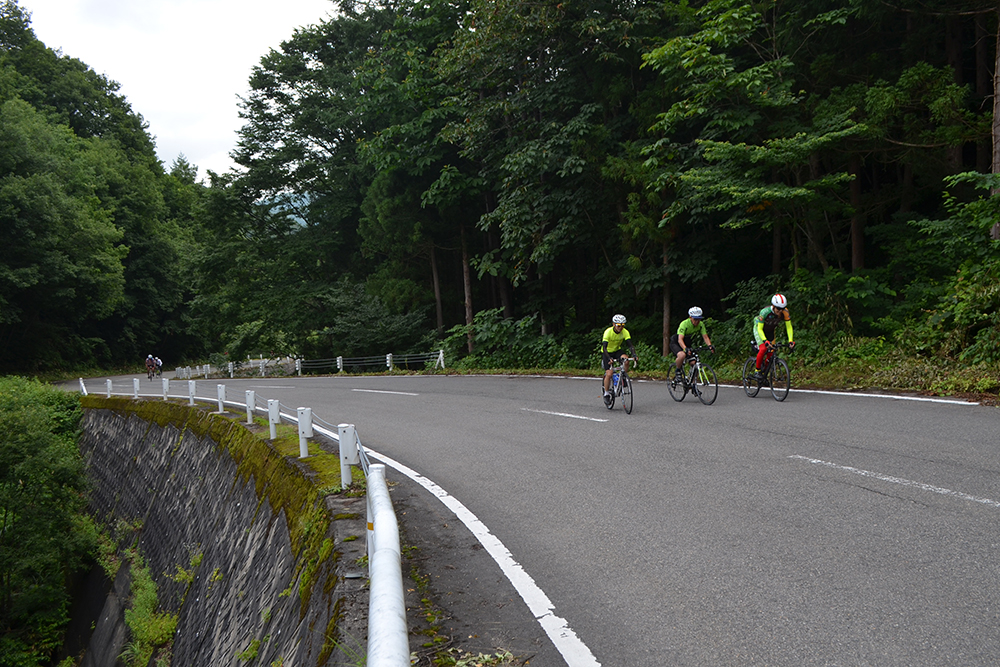 Go to "Tokusa Onsen" (Tokusa Hot Springs) from Yunohana Onsen.
The road of the Onsen Tour takes you through a route which crosses a mountain pass.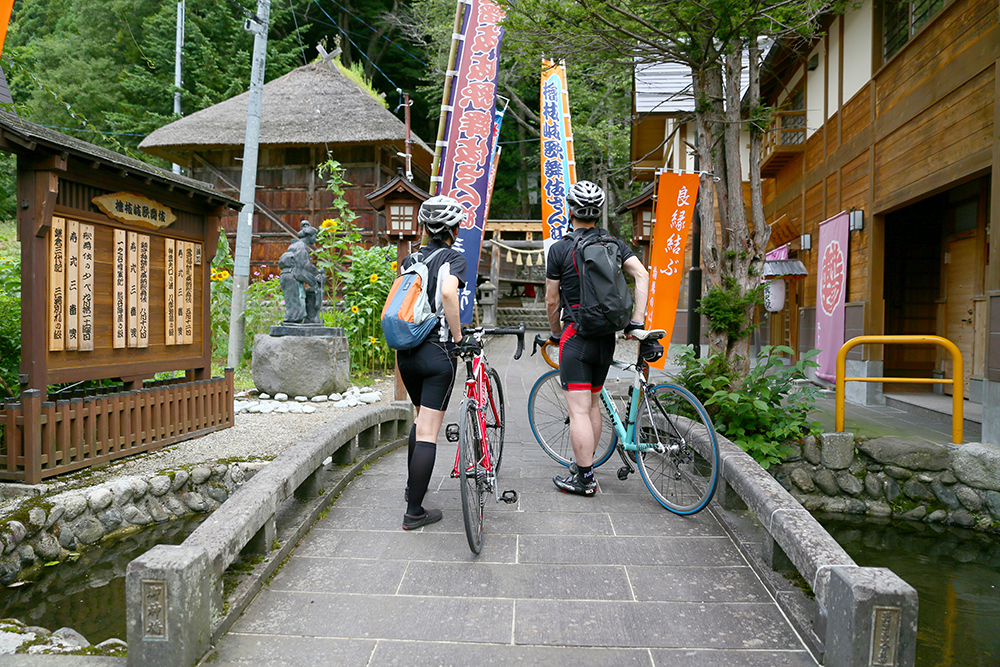 "Hinoemata Kabuki" is a Kabuki dance performed by the local villagers, dedicated to the God of the village shrine. The road on the approach to the stage is called a "Sando".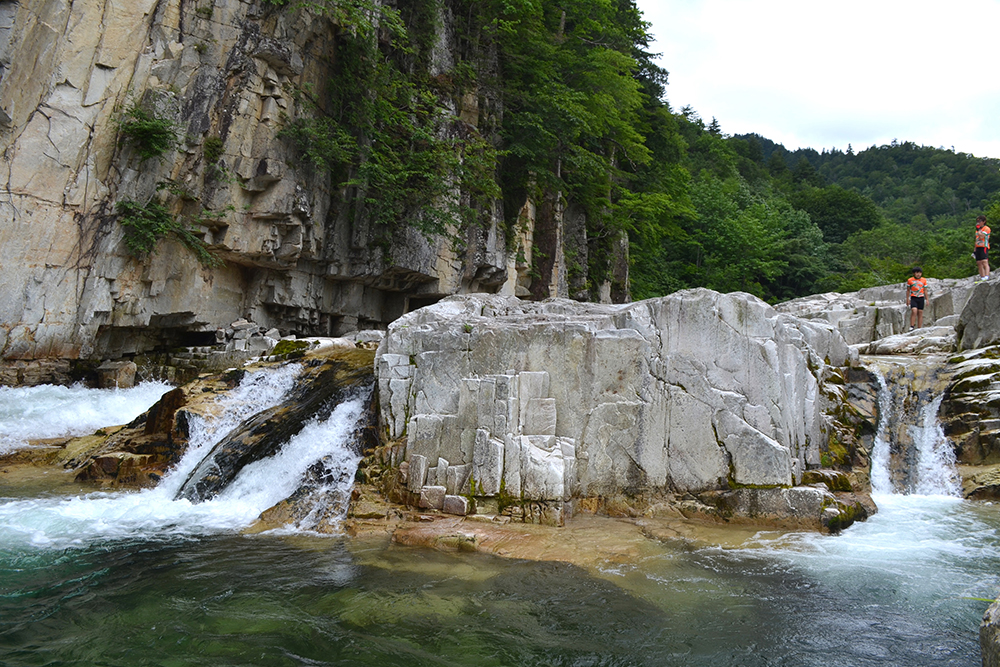 Byobu-iwa (Sheer Rock) has a striking landscape. Strangely shaped rocks have been shaped by the movement of the Ina River since many years ago, creating impressive scenery. The bare white surface of the rock glows with the green leaves of summer and the red leaves of autumn.
The Stage of Omomo stands prouder and taller than the stage of Hinoemata. Omomo is an excellent village stage with a thatched roof. You will be surprised that there is such a wonderful stage in a quiet shrine on the fringe of a small village.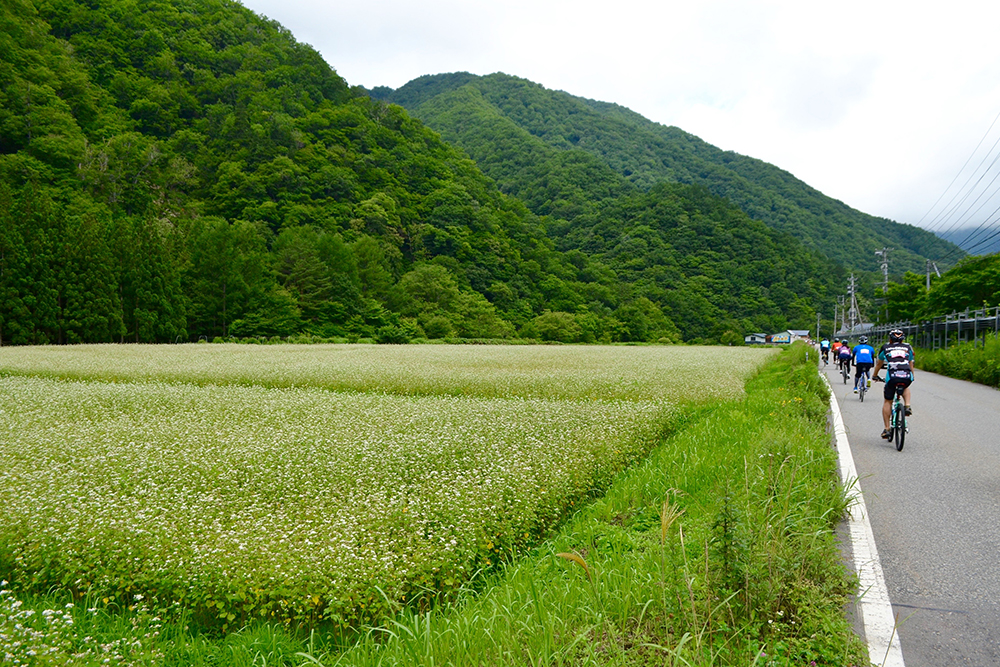 Aizu is one of Japan's most famous areas for "Soba" (Japanese Buckwheat Noodles). You will ride by the side of a soba field during the soba growing season.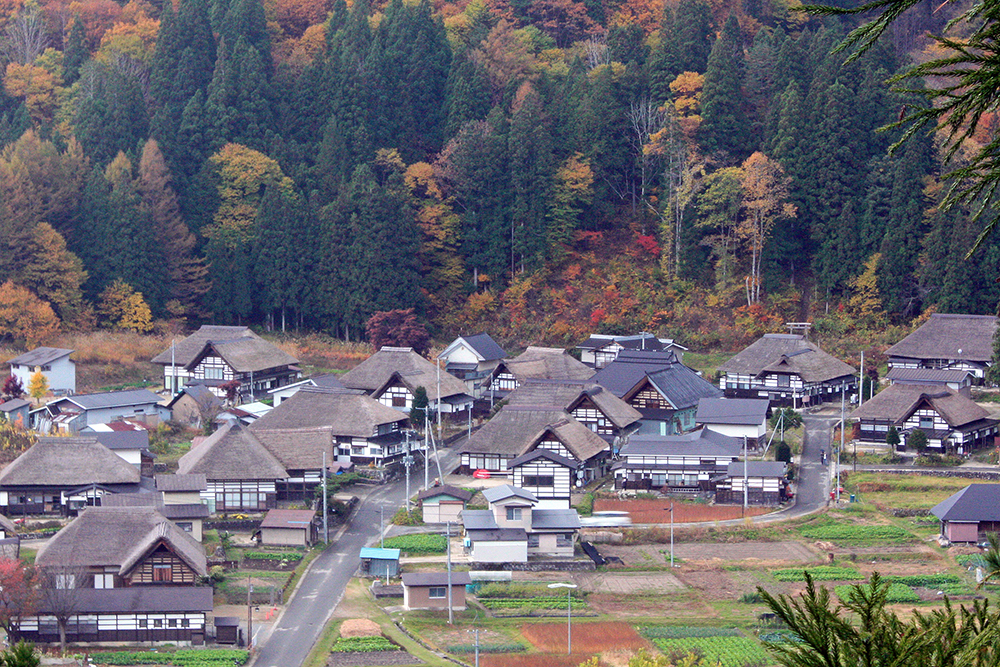 In the Maezawa Magariya community, you can visit L-shaped houses with thatched roofs called "Magariya", where people and horses live together and you can see the daily life of the residents. There is an entrance fee to get in.