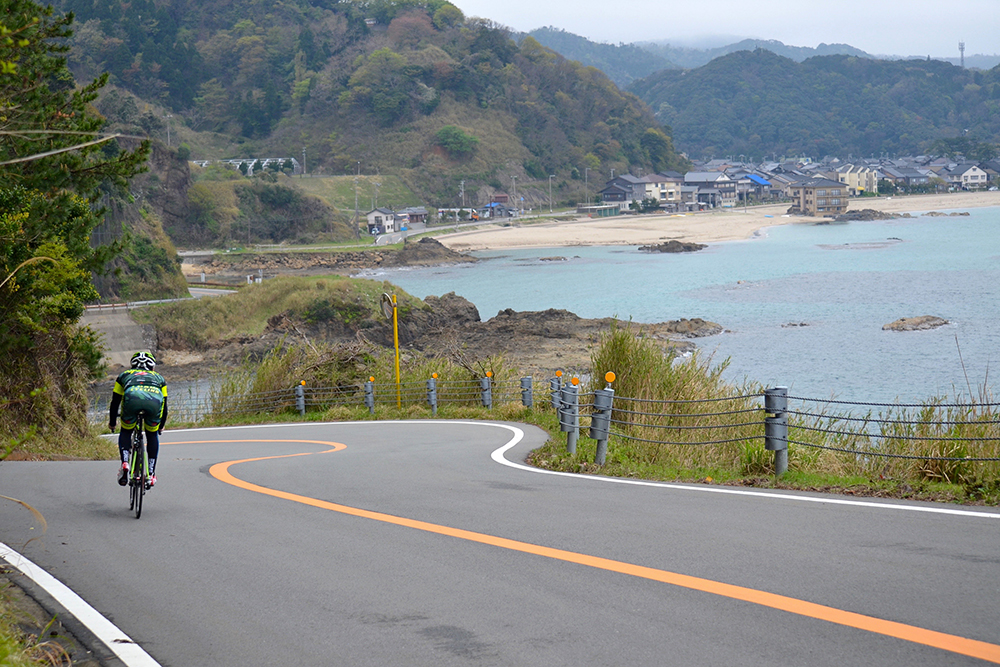 San'in seashore certified also in the world geopark. Located in the middle of the Tajima coast is a typical Riau coast where the cape and cove are complicated and complex, characterized by many cliffs, caves and strange rocks.
Naturally, the coastal road is an exciting route rich in change, with continuous up-down and hairpin curve.
The sea water overlooking from the top of the cliff is high in transparency, and the quiet ocean shines on the emerald green is like a tropical island.
It is about 27km ride which is perfect for sightseeing rides while watching an idyllic fishing port, beautiful beach, strange rock which was also designated as prefectural natural monument.
Lunch is close to Takeno Beach, at a shop directly managed by a marine product wholesaler, Masuda shop ("Sora Honpo at the Ocean"). You can make fresh seafood fished at Takeno fishing port reasonably. Especially, it is a period limited from May to August, and it is an illusion (?) "Active squid" which is offered according to the landing condition, I would like to try it. "Fresh cuttlefish meal" which cooks white squid (sword squid) swimming in aquarium one by one according to order is freshness which is still transparent and legs move even if it is carried to the table. We recommend that you confirm the landing status of the active squid beforehand by phone in advance.
Do not forget to carry a light as it goes through a tunnel of 280 m in length, at "Castrathered Pass (Inouejimoto-Satoru)" passing from Takeno to Shirosaki on the way back.
---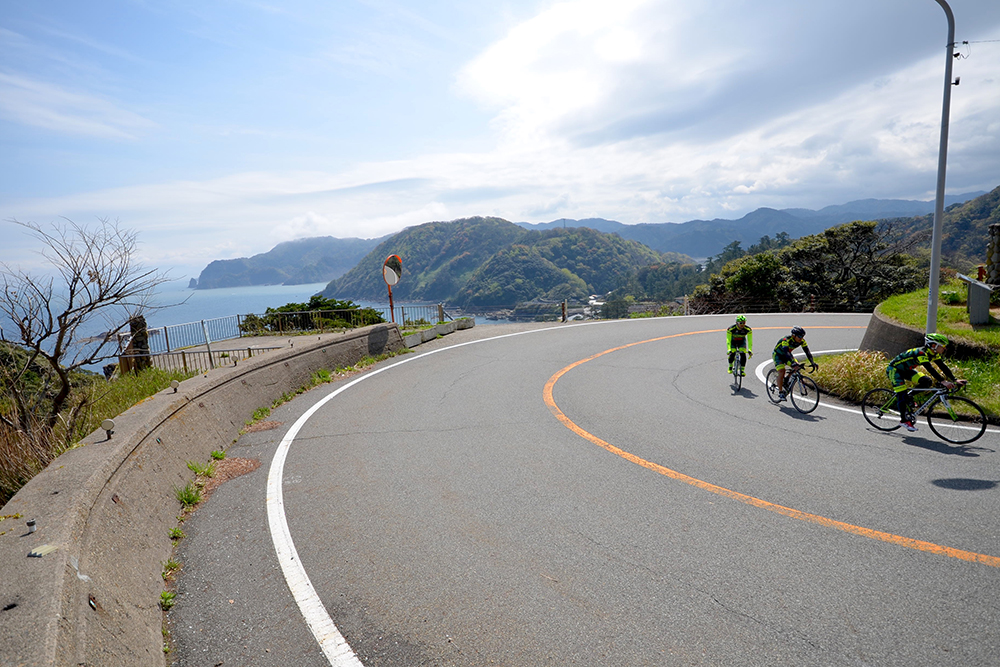 Hairpin curve in the middle of Hill Climb, which starts from Shirosaki Marin World, is Konomi Cape which overlooks the spectacular view of the Himawayama Coast. It is a great place to take a break by taking photos.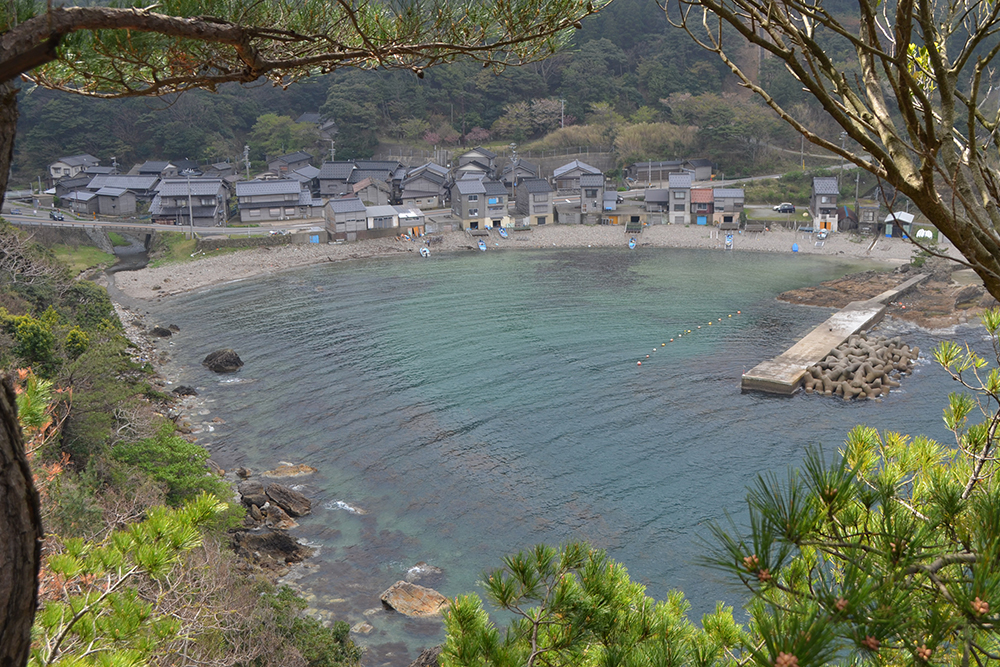 A surprisingly transparent, gentle cove is a fishing port for Utsuki. The first floor part of the pretty houses lining along the shore is a hangar for a fishing boat.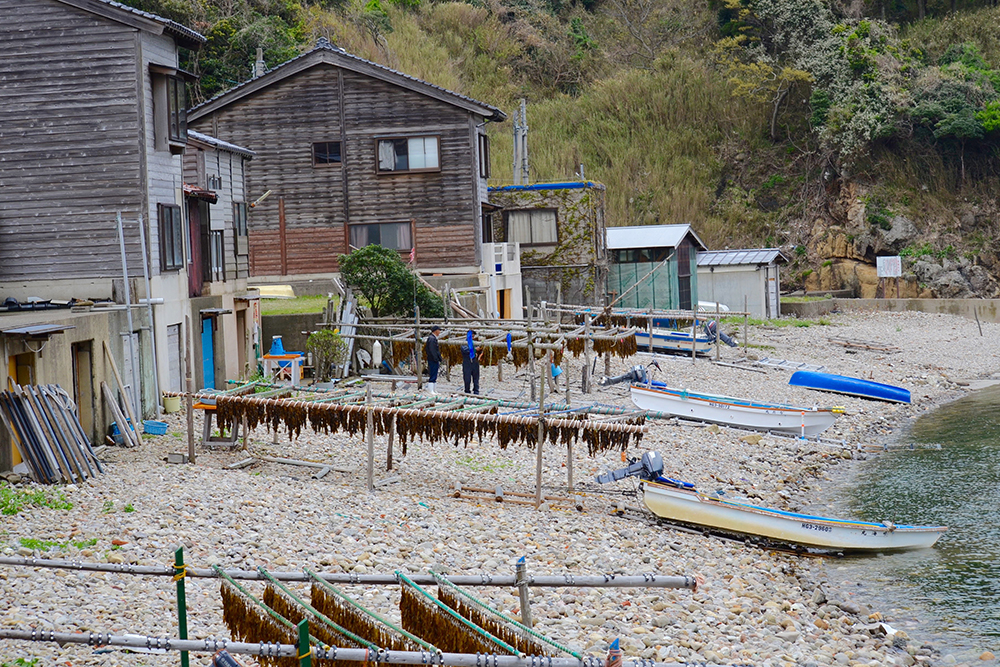 You can see old-fashioned sunset in the sunset fishing port between April and June around the harvested seaweed seaweed.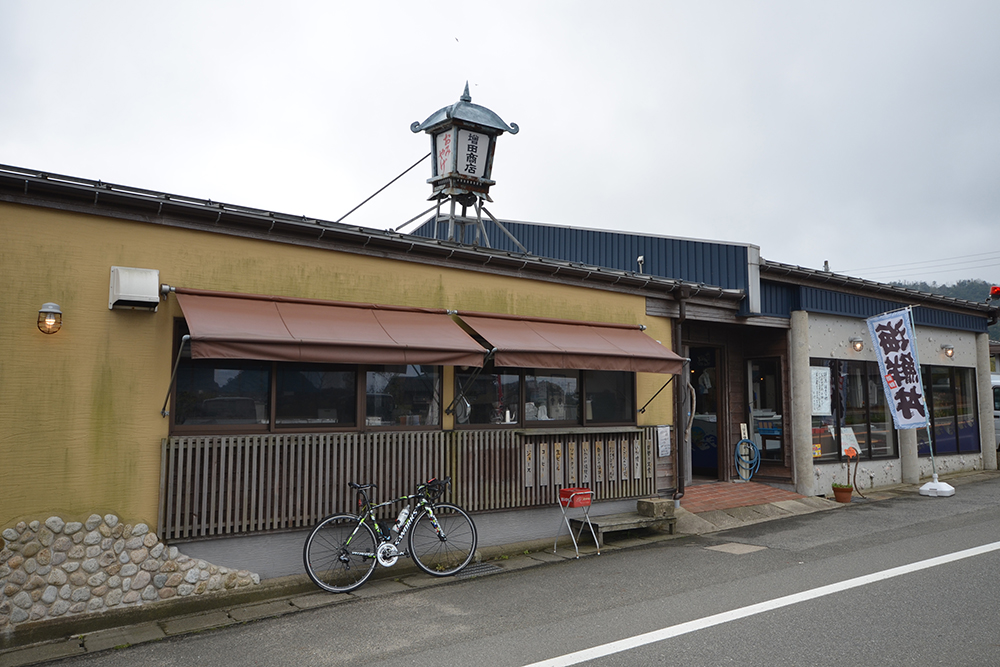 For lunch, "Seki Sanko Honpo" which is located in the immediate vicinity of the "Takeno" intersection is recommended. You can make fresh seafood fished at Takeno fishing port reasonably.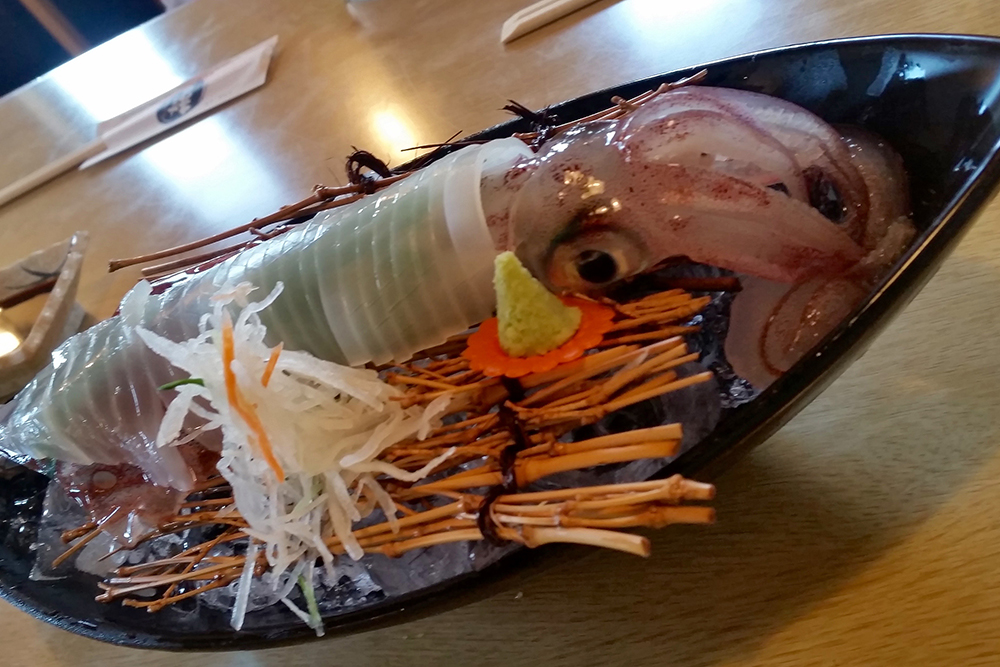 "Squid squid set meal" offered only on the day when the landing was held from May to August, I definitely want to taste it. Please check the landing status in advance. (Okinomiyuki Honpo "Akita" TEL: 0796-47-0706)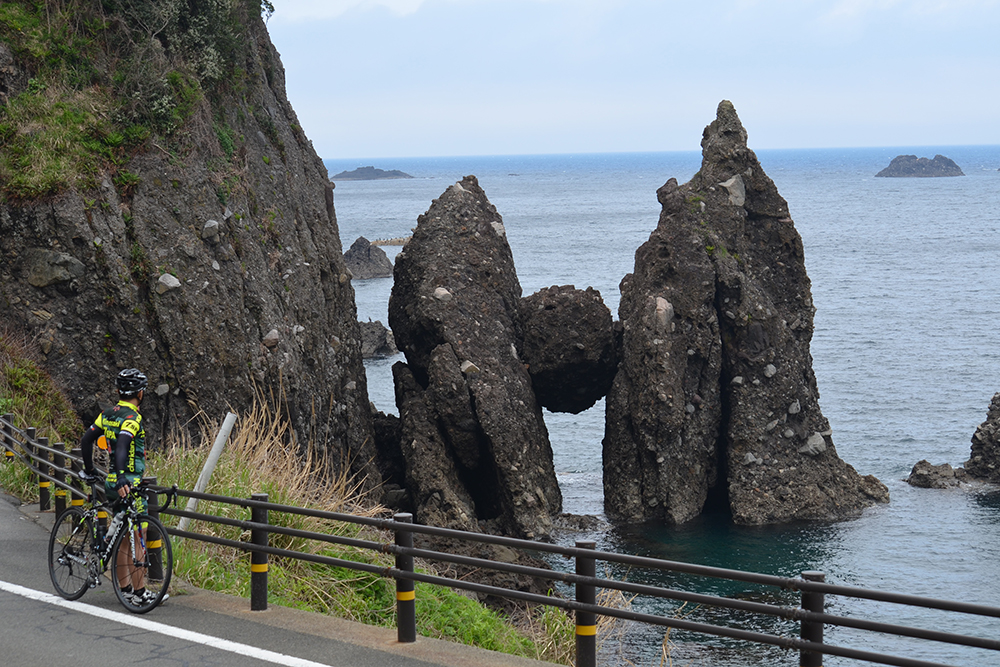 After lunch, we extended a little foot and visited the prefectural natural treasure "Hakari Rock". Hiragana means "get caught" in the dialect of Tajima.