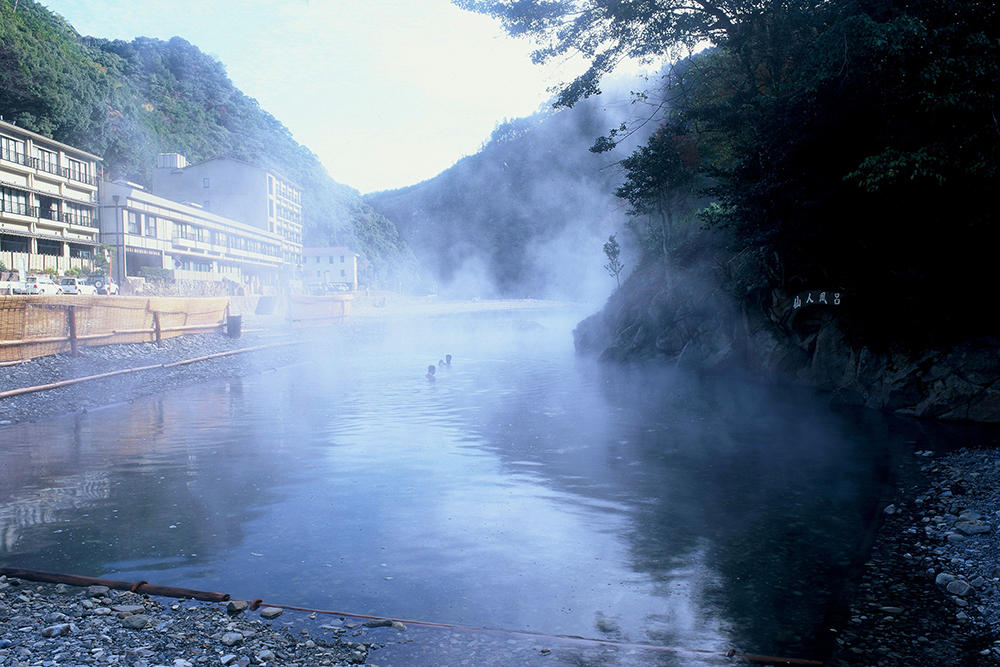 Kawayu Onsen is located near the Kumano Hongu Taisha, a southeast area of Wakayama Prefecture. The onsen is interesting, because if you dig up the riverbed, hot water spurts out from it.
"Fujiya Ryokan" (a ryokan is a Japanese-style hotel) is the oldest ryokan in Kawayu Onsen with a lot of history.
You can take an open air bath in the riverbed in front of the ryokan and in winter time, the famous "Sennin Buro", 50 meters wide open air bath is available due to the natural hot spring gushing out there.
You can also enjoy the indoor onsen, which is a 100% free-flowing hot spring in the ryokan and it is open all night.
At the onsen, you can refresh your exhausted body and mind after cycling.
---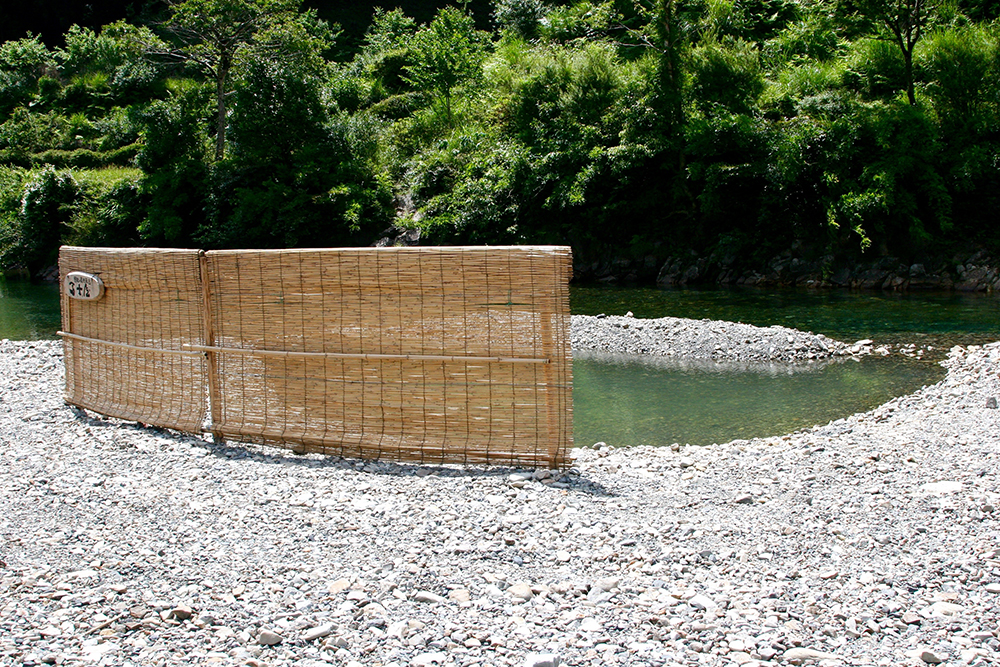 The open-air bath in the riverside in front of Fujiya ryokan.
You can dig up the river bed and make your own original "Roten Buro" (Open-air Bath).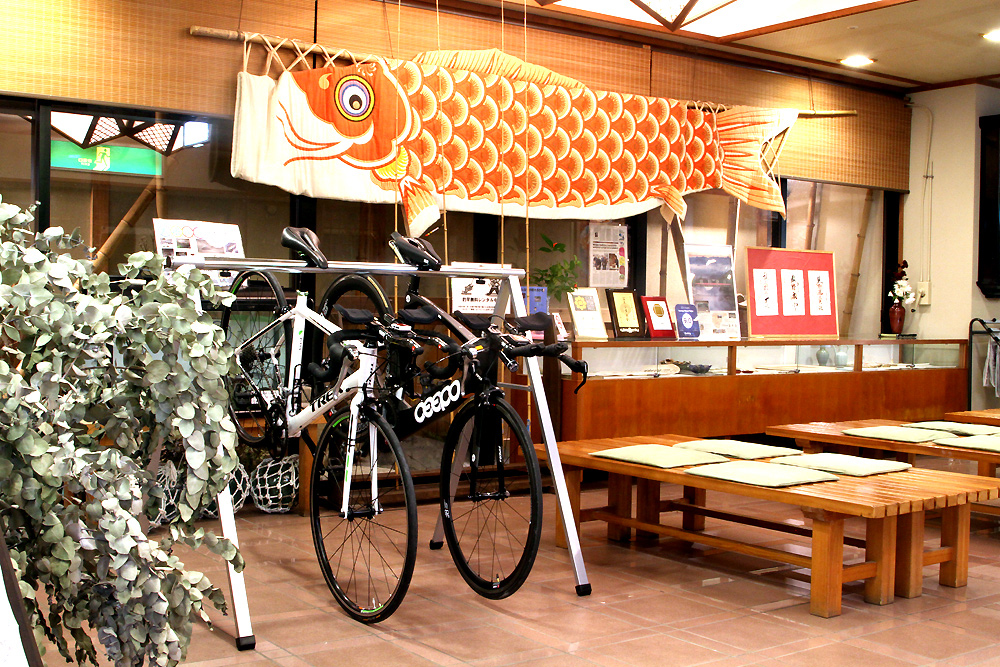 Your bicycle can be kept at the inside lobby, using the bike rack with great care.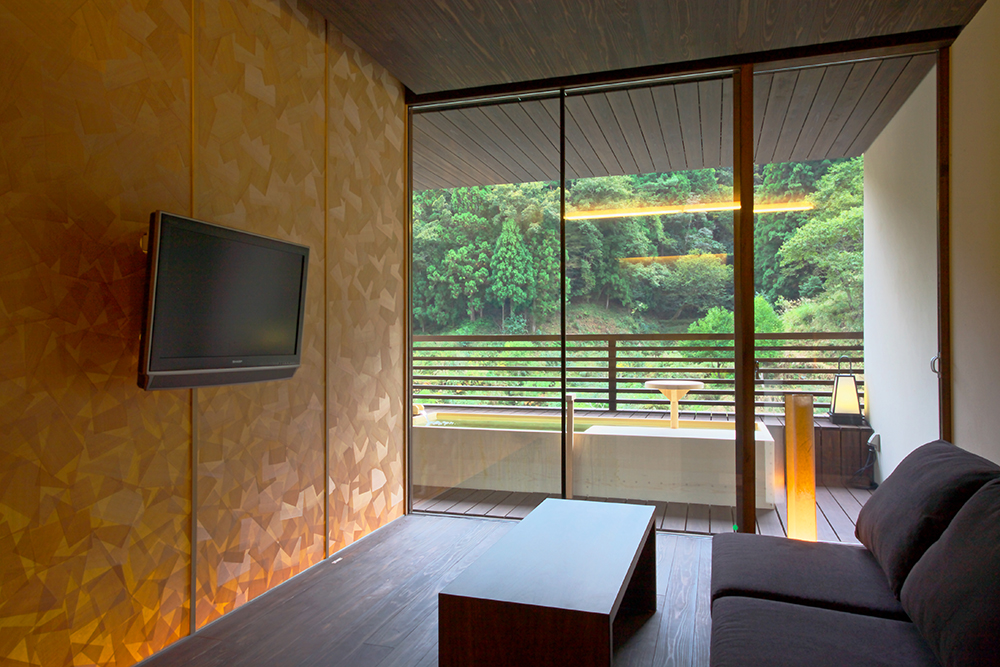 Three various kinds of "Kumano modern-style rooms", which were designed from the local Kumano images in mind. All of these rooms have "Roten Buro" (Open-air Baths) by the river front.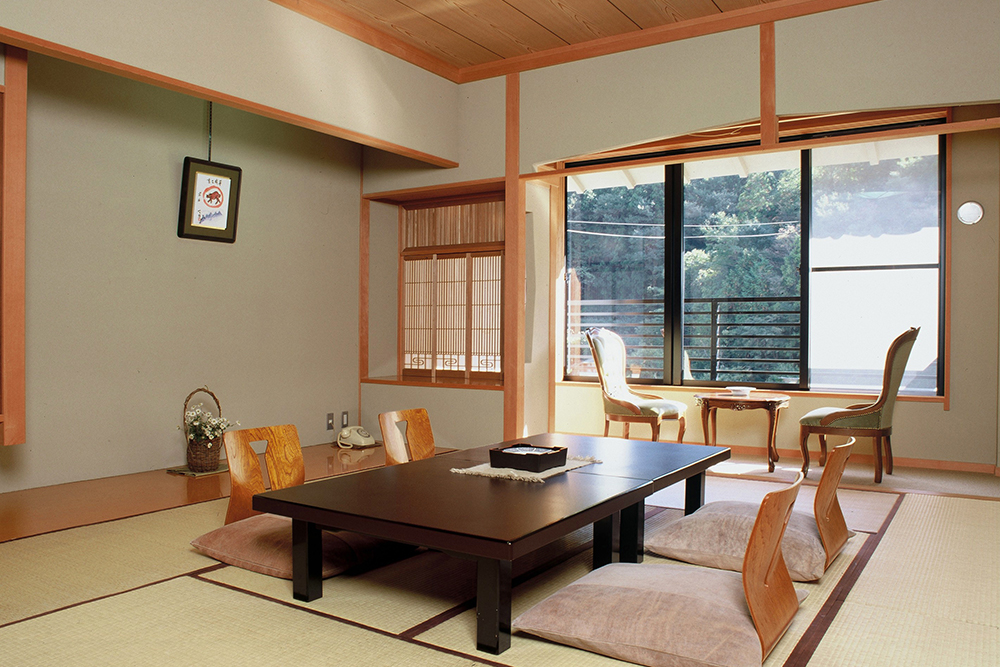 The standard type of Japanese-styled room has an atmosphere of elegance. All rooms face the Ootou-gawa river where the hot water is steaming from the surface of the river.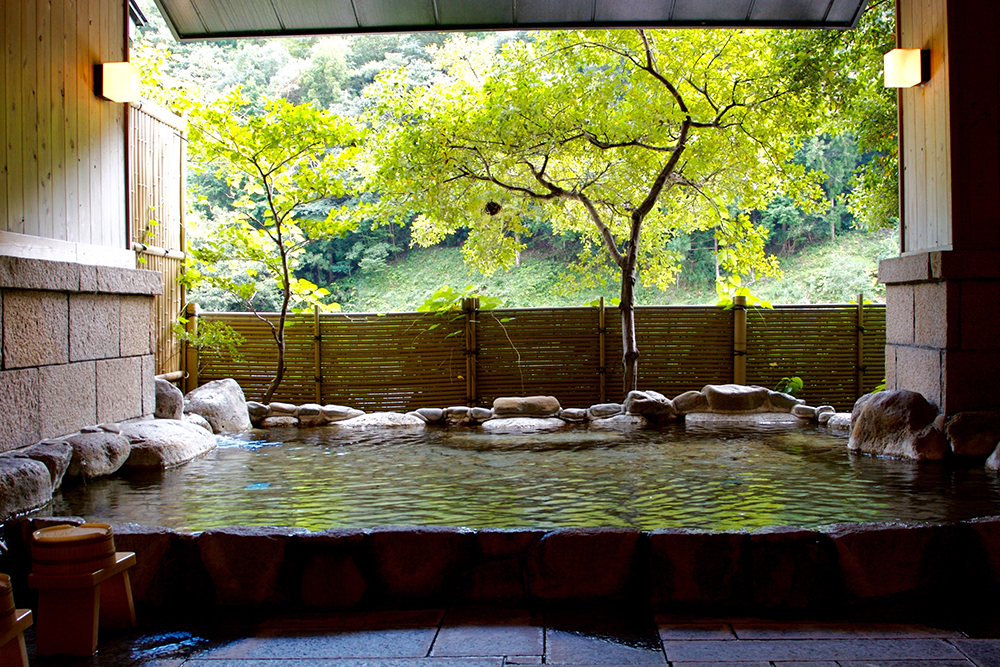 In Fujiya ryokan, there are also many kinds of free-flowing hot spring baths such as a rustic atmosphere "Roten Buro" (Open-air Bath), Marble Stone Bath, Kishu Black Pine Bath and private Roten Buro that you can fully enjoy.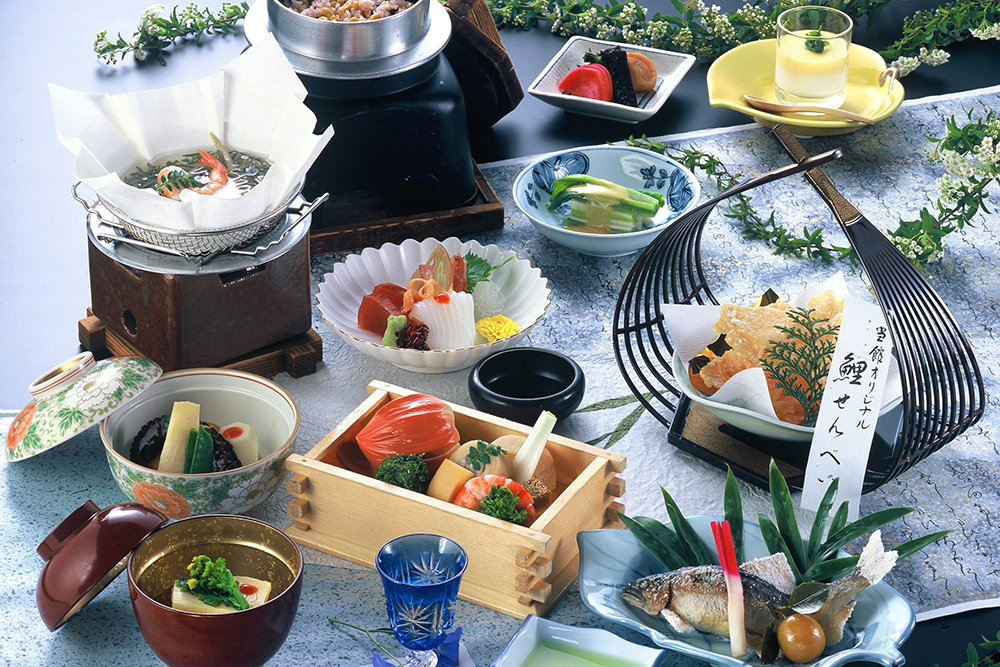 For dinner, the ryokan offers Kishu (Wakayama) dishes from all seasons by using local fresh ingredients (The one used in the picture is an example.).
Address
1452 Hongu-cho Kawayu, Tanabe City, Wakayama
Tel
0735-42-0007
URL
http://www.fuziya.co.jp
Access
By car: From Osaka area: Nanki Tanabe National route 311 via National route 42 takes about 1 hour.
From Nagoya area: From Kumano Oodomari National route42→Route168→Route169→Route311→Route168, takes about 1hour.
By train: From Osaka area: JR Kii Tanabe Station ,Ryuujin Bus takes about 1 hour 50minutes.
From Nagoya area: JR Shinmiya Station,Komano Kotsu Bus/Nara Kotsu takes about 1 hour.
Parking
Free
Courtesy bus
No
Rooms
28 Japanese-style rooms
3 Western-style rooms
Price
2 people 1 room on Weekday for 1 person: from JPY15,000-
2 people 1 room on Day before Holiday for 1 person: from JPY18,000-
*Service charge and tax are not included
C/I Time
14:00 –
C/O Time
10:00
Credit card
Available
Internet
Free Wifi
Bath
Large public Onsen bath, Open-air Onsen bath, Private bath
Bike storage
In the lobby
Bike washing place
Washing at parking lot
Laundry
Washing machine for employees is available. (Detergent is not free) Dehydrator 10 minutes for JPY100
Sales points
How about Kumano Sanzan by cycling? Kumano-Hongu-Taisha which world heritage site is 50km away, Hayatama-Taisha is approximately 30km away, Nachi-Taisha, Nachi-Falls is approximately 50km away from here. Good place to start 1 lap of Kinan approximately 200km. This Ryokan's president is a road bike cyclist.
Access Map
Facility features

Guest room bring in as it is, private storage room, locked etc in lobby etc

Bicycle cleaning / work space

Laundry machine / dehydrator loan or laundry service

Lending of pneumatic pump and simple maintenance tool

Receipt / shipment of parcel delivery service (including bicycle)

Establishment of guidebooks such as route map for cycling

Provide breakfast for cyclists (early morning response)

Sales of puncture repair kits and tubes

Baggage storage temporarily

Temporary use of shower / bath

Lending of sandals / geta etc.

Massage / fitness facilities

Free shuttle service where you can load a bicycle

Road bike / mountain bike rental service

Sales of bicycle-related accessories (wear, caps, gloves, socks, squoches etc)

Introduction of Cycling Guide