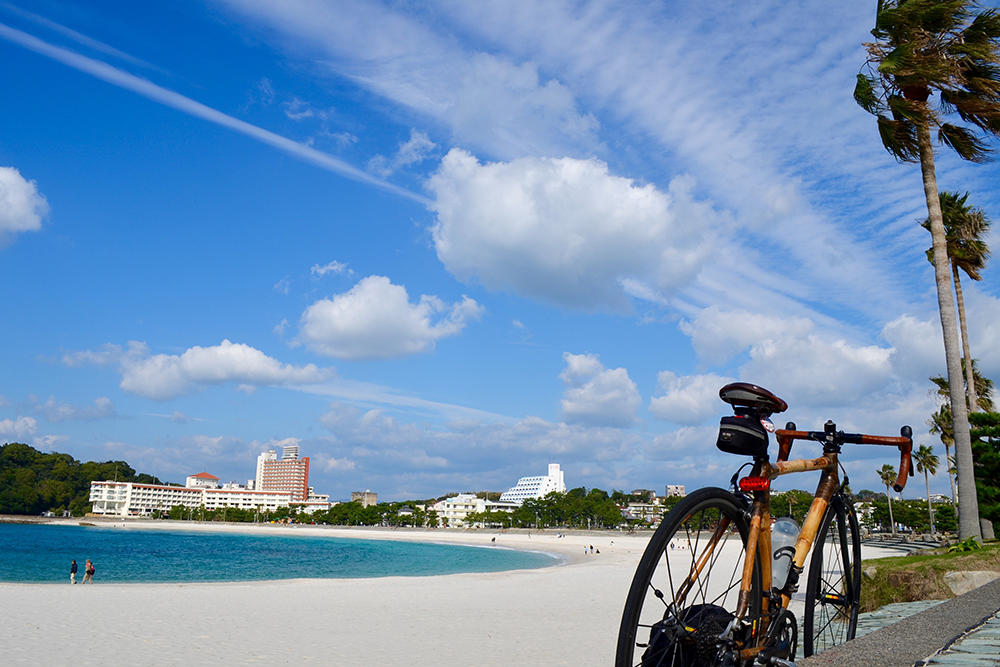 This is a 13km easy cycling route that you will go around the Shirahama Onsen (Hot Springs) area which is in the center of the Nanki Shirahama and a great sightseeing place to visit.
The Nanki Shirahama Marriott Hotel is where you will arrive and depart on this route. We recommend going to the coast of Shirarahama beach, which is very shiny and beautiful and visit Engetsu Island, which is a symbol of Nanki Shirahama. Next go around to the Tanabe Bay side and check that out as well. And then while you're at it, go up to Tairasogen Observatory Platform where you can have a view of Shirahama Onsen. Come down opposite side, then go back to coastline after you visit Sandanbeki Cliffs and Senjojiki (an interesting formation of horizontal rocks).
If you feel it is hard to go up toward the Tairasogen Park and Observatory area, which is middle of the route, you can also take an alternative short-cut route by going down directly to the coastline before you visit Sandanbeki and Senjojiki.
Distance: 14km, Elevation Gain: 124m
---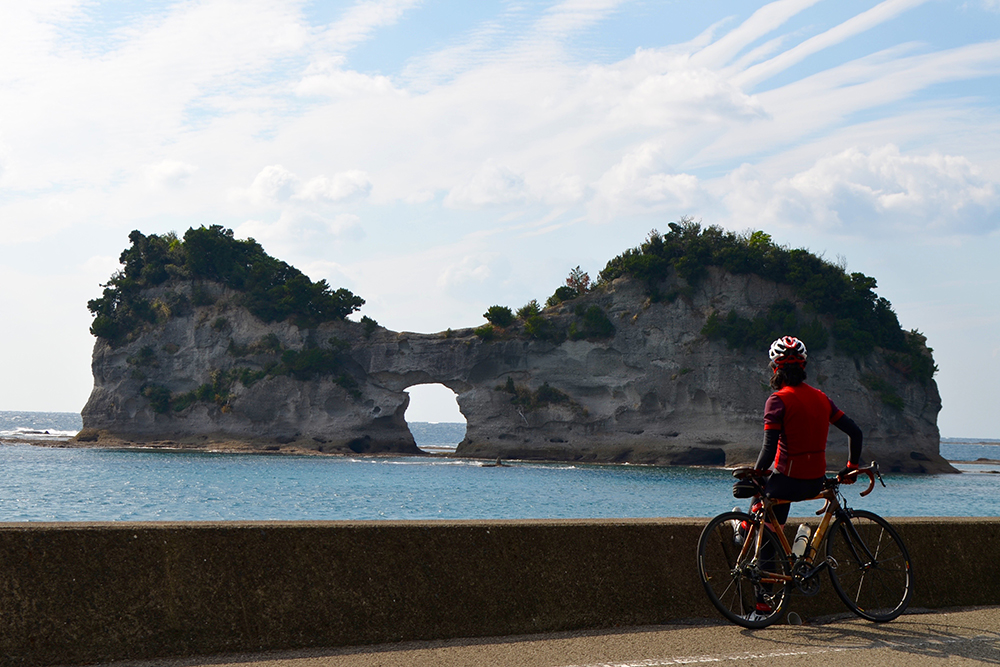 "Engetsutou" (Engetsu Island) seemingly floating by the beach resort of "Rinkaiura", is a symbol of the area of Nanki Shirahama in Wakayama Prefecture. You can stop and see the best view of the island when you ride a bicycle.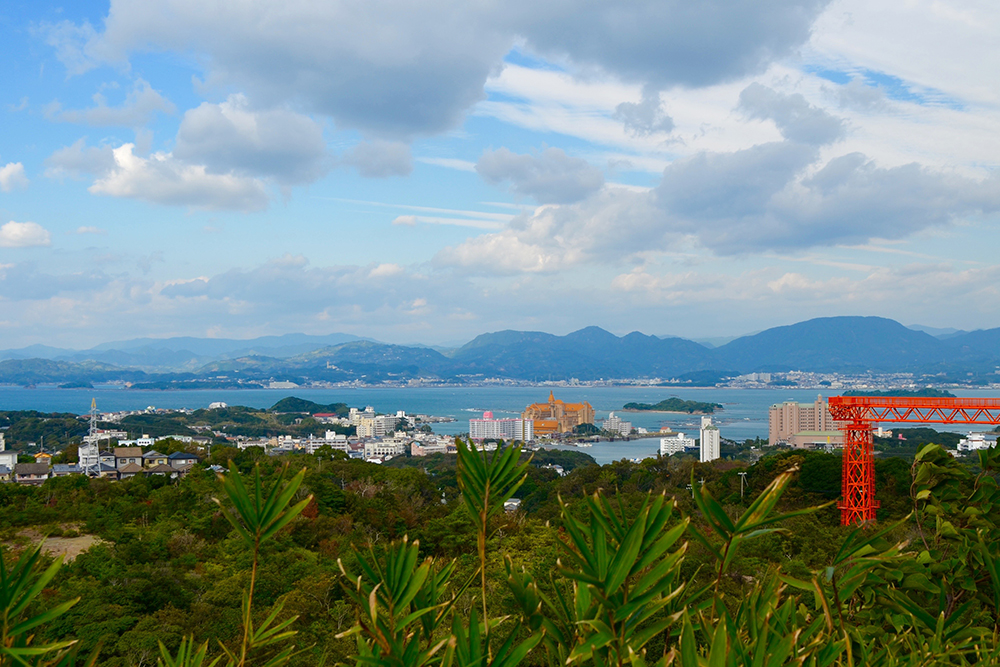 A red iron pole rising impressively in the mountain has the guidance light on top of it for the taking off and landing of planes at Nanki Shirahama Airport.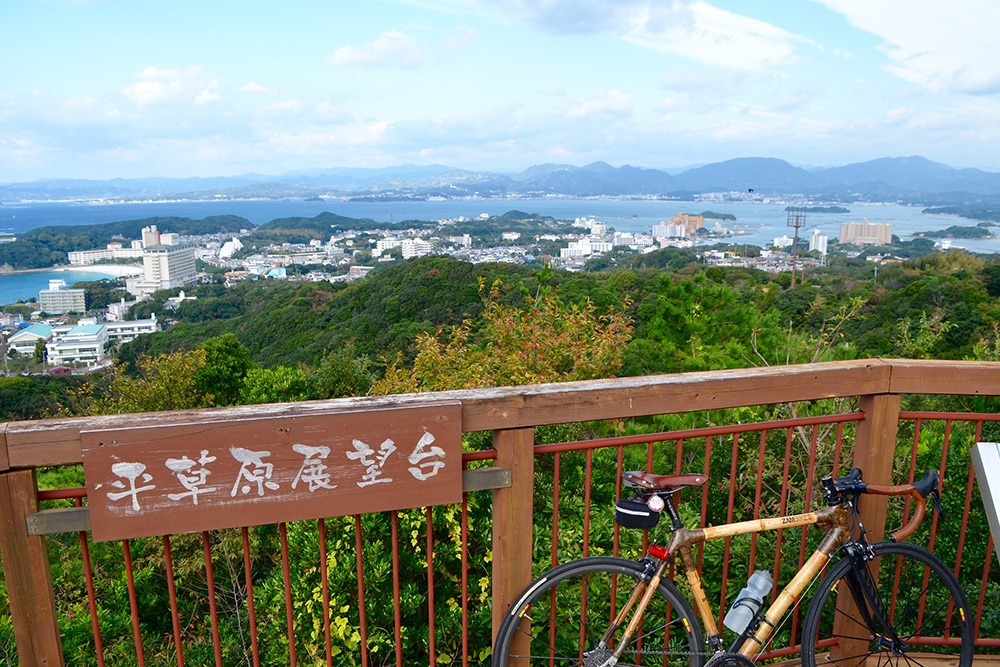 When you climb up a particularly steep hill, you can see Shirahama Onsen and Tanabe Bay from the Tairasogen Observation Platform, an altitude of around 125m.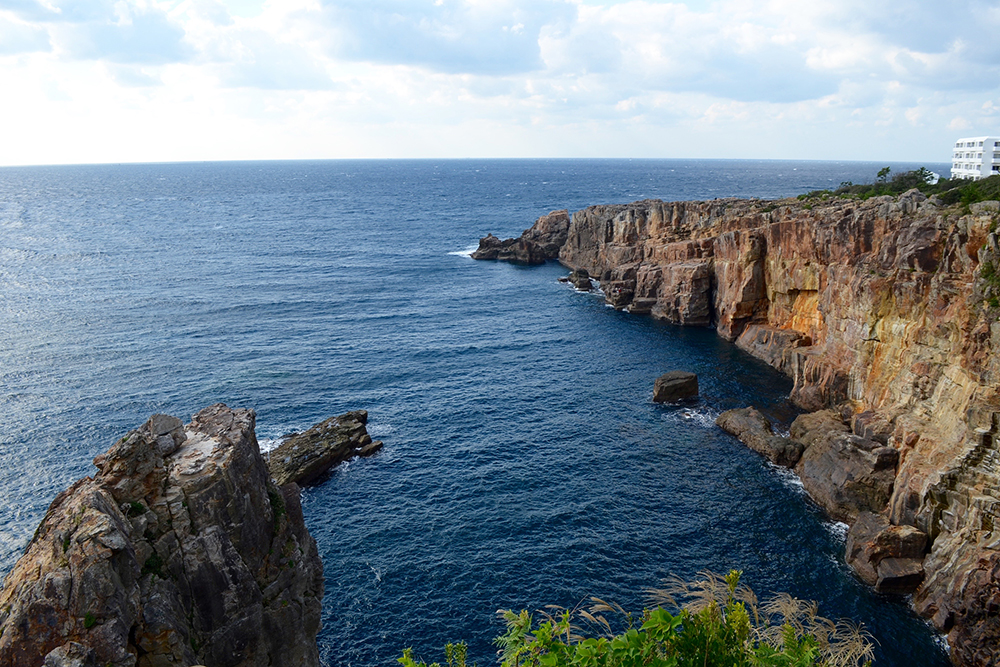 When going down the hill and heading straight after the traffic lights, you will see the Sandanbeki Cliffs, a two kilometer stretch of coastline that towers 50 meters above the sea. Hidden at the bottom of one of these three cliffs is Sandanbeki Cave where ancient Kumano pirates once hid their boats.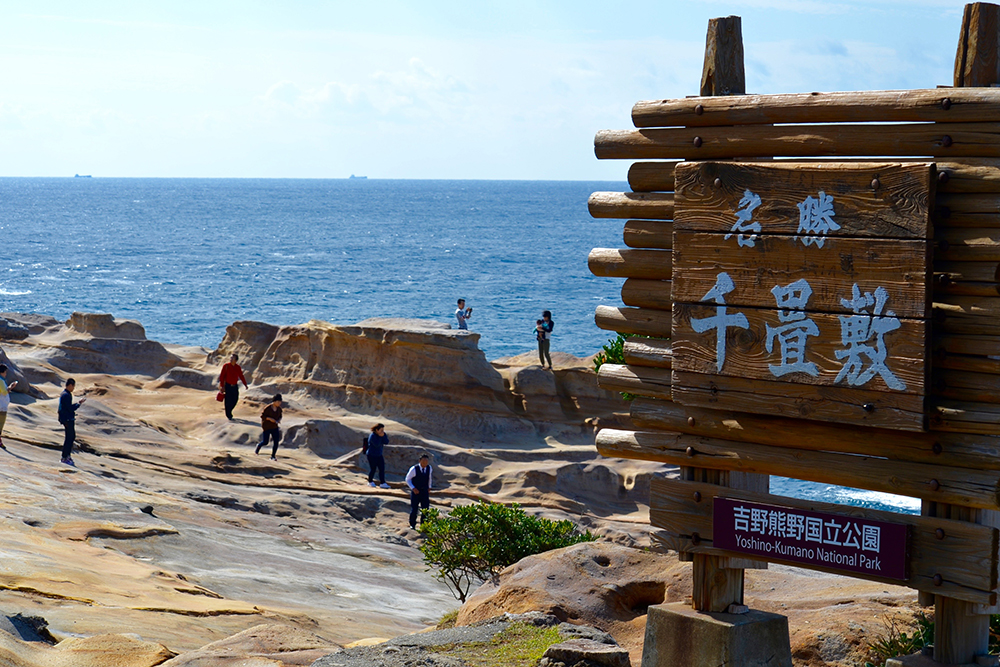 About 1km from the Sandanbeki Cliffs, you can see the famous scenic beauty "Senjojiki", a series of multi-tiered rocks. They consist of sloped white soft sandstone, which have been eroded over the passages of time by the Pacific Ocean, to create a magnificent landscape.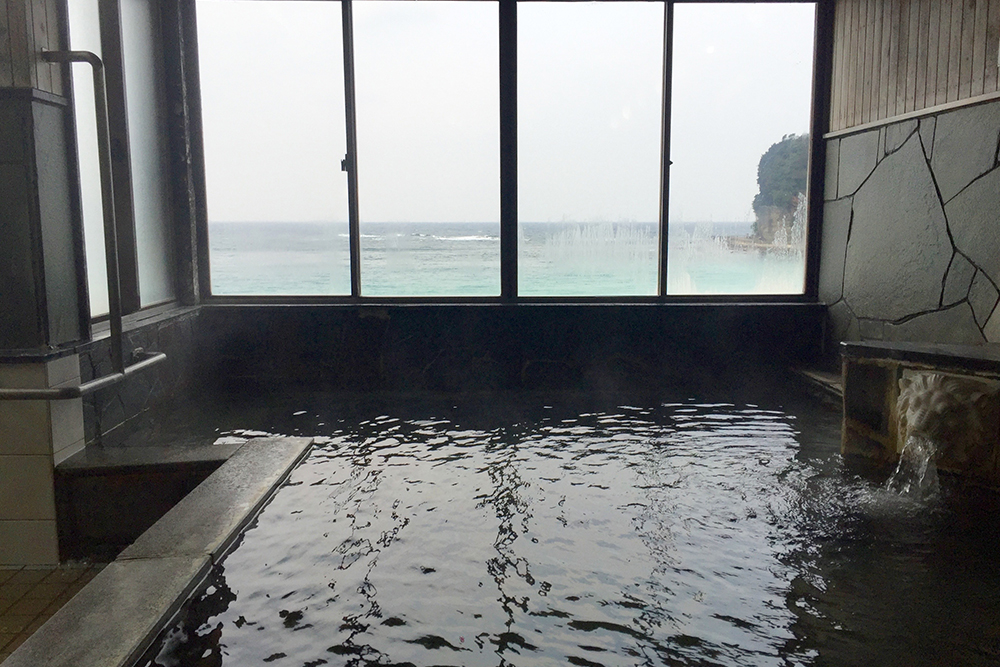 After your cycling session, public bathes (onsen) called "Sotoyu" are recommended. From Shirarayu, you have a window to view the sea and coastline whilst bathing. Showers are also available.