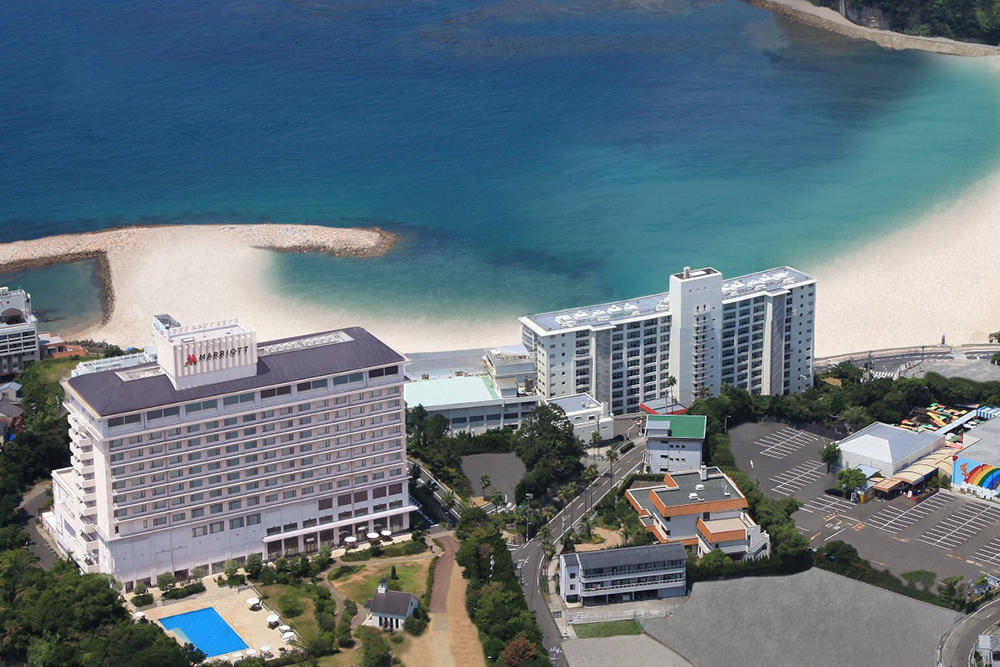 The Nanki-Shirahama Marriott Hotel, known as the first international hotel in Wakayama Prefecture, is located in the perfect location, where you can overlook Shirarahama Beach and the Pacific Ocean.
There are 182 rooms of various types, with 42㎡ being the standard room size, so you can have a comfortable and relaxing stay there.
The viewing hot springs, which are located on top of the hotel, draw hot water from one of the oldest and traditional hot springs in Japan called "Shirahama Onsen" (Shirahama Hotsprings), and this is the place where you can fully enjoy onsen with a wonderful view of the Pacific Ocean.
When dining, the hotel offers resort-styled cuisine that has includes fresh seafood, grilled dishes and hors d'oeuvres by using local ingredients from Wakayama.
For dinner, the hotel offers appetizers, salad and desserts as a buffet style with hot and fresh main dish. You will surely enjoy them.
During summer, the private pool in the hotel will open. You have a very pleasant time at the Shirarahama Beach as well as in the pool.
---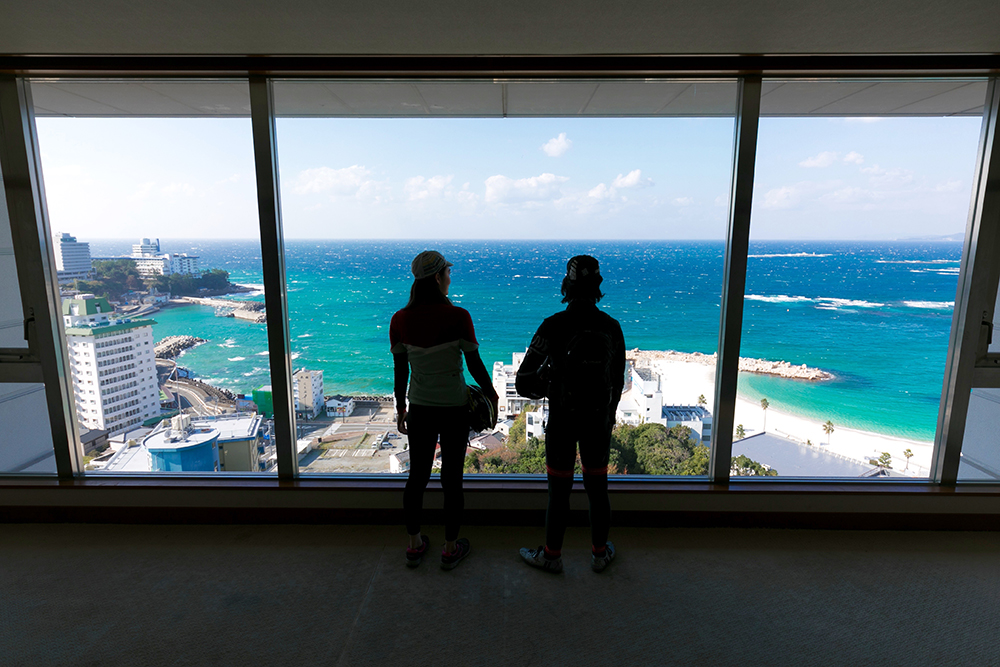 There is a dynamic view from the viewing platform on the 11th floor, which is the top floor of the hotel. It is one of the greatest views in Shirahama area.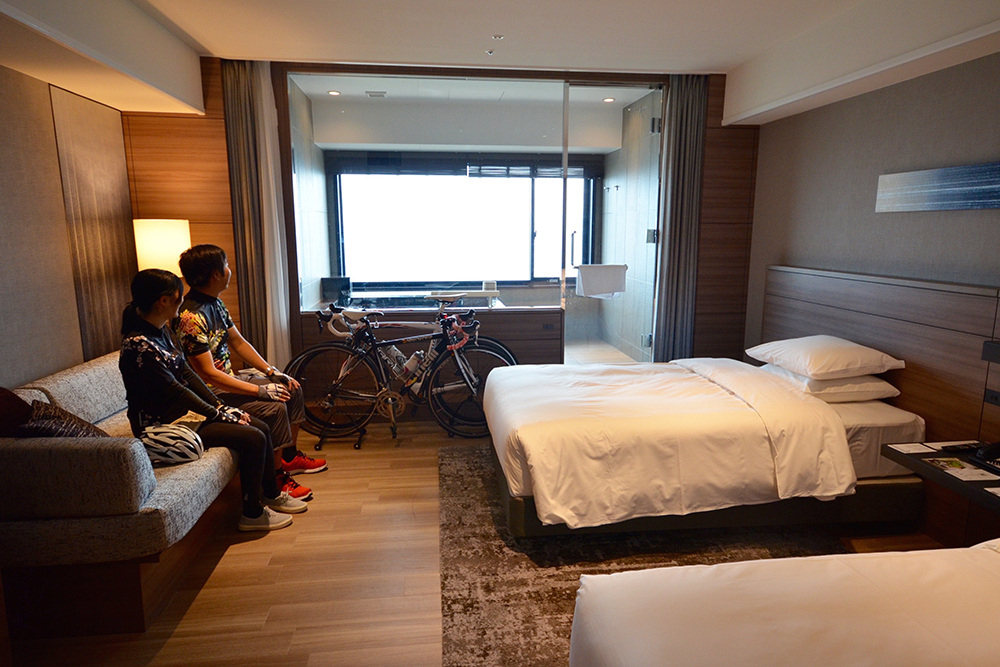 You can bring your bikes into the guest room and enjoy a superb view of the Pacific Ocean from the window with your beloved bike.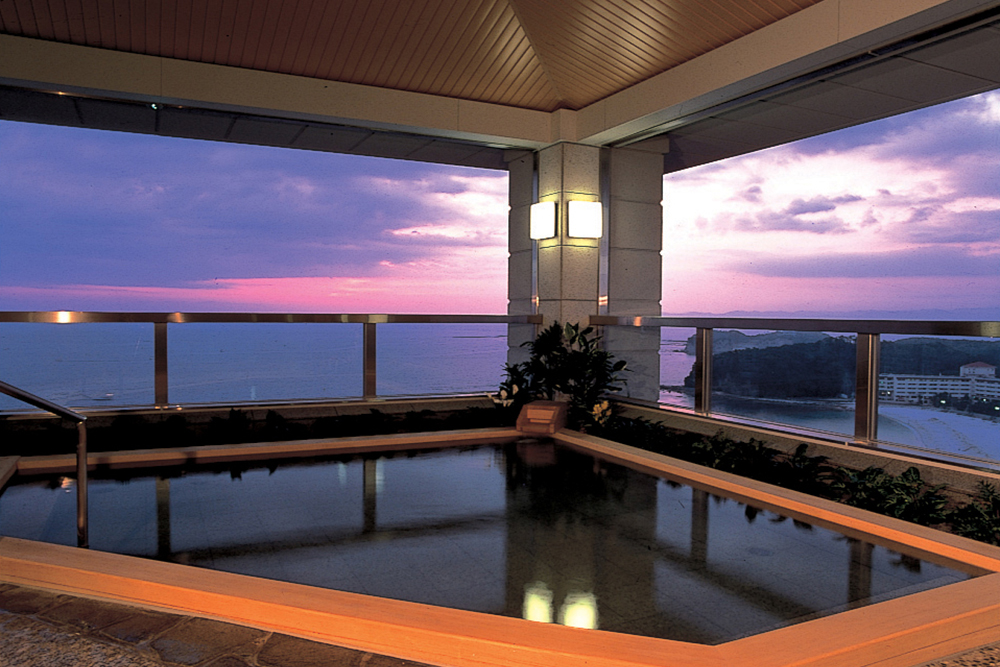 You can take a lovely open bath on the top floor, which draws hot water from one of the oldest and traditional hot springs in Japan called "Shirahama Onsen" while watching the sunset over the Pacific Ocean.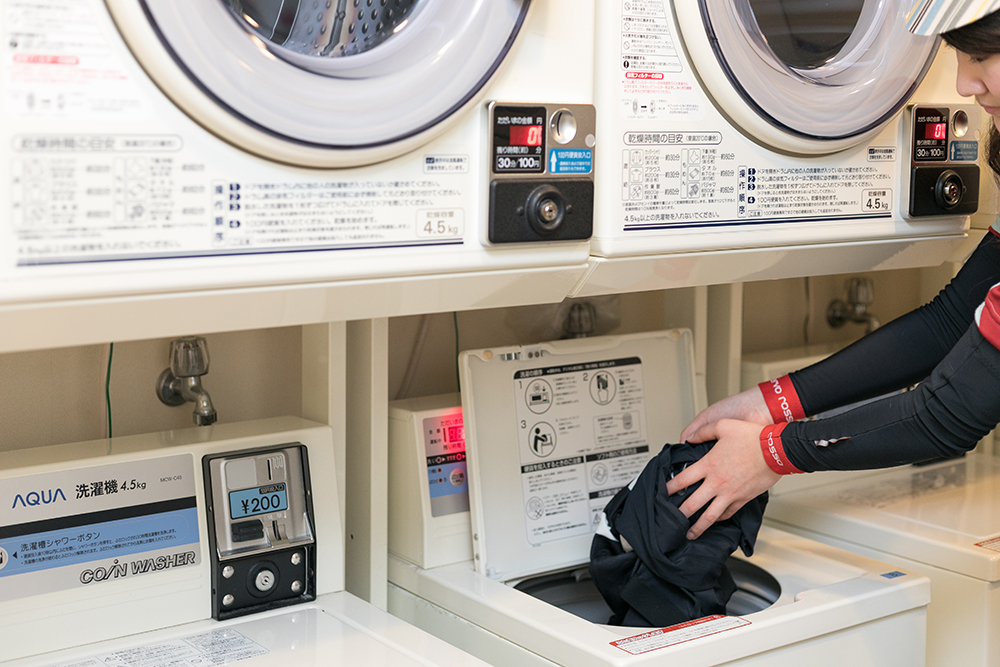 Washing machines are available on the same floor as the onsen. You can wash your sweaty cycle gear here. (An additional charge (coins) is required to use the washing machine)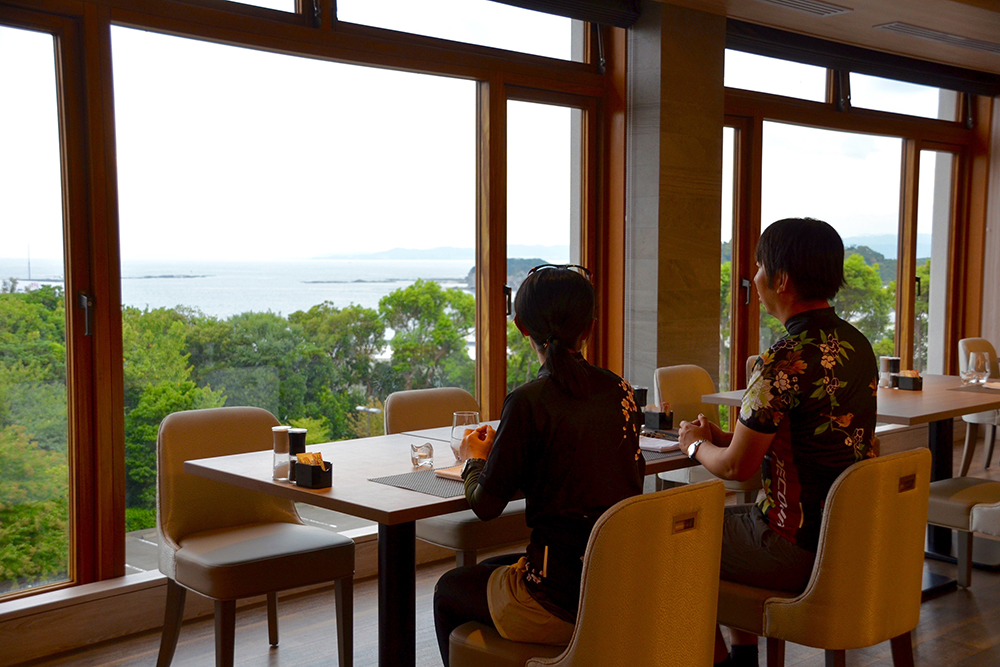 In the elegant restaurant, you can see the blue sea from the windows during breakfast and dinner.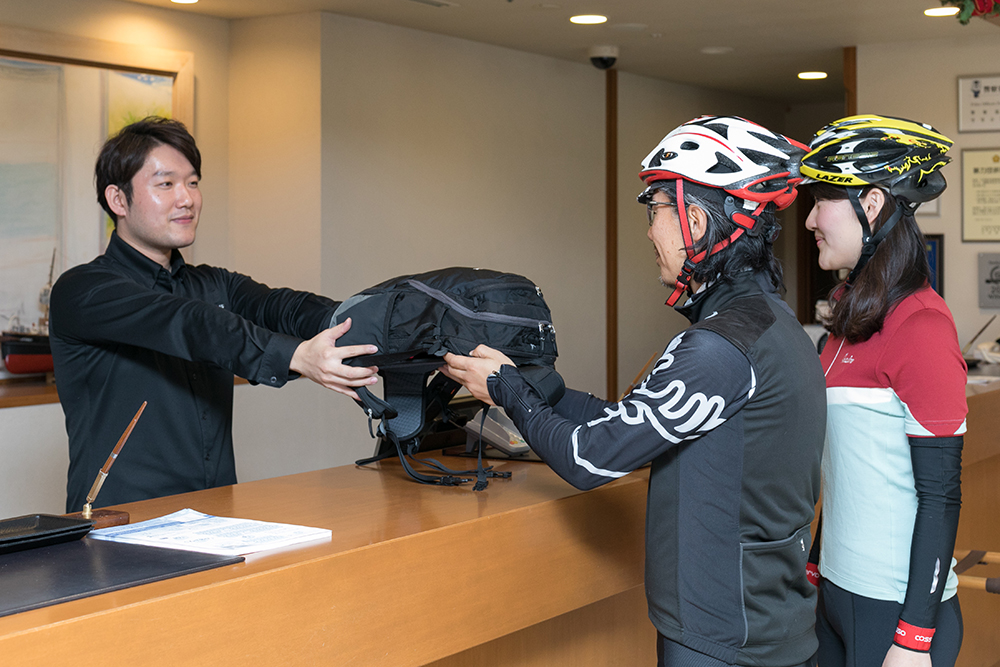 You can leave your luggage at the front desk of the hotel even after checking out and then enjoy cycling lightly.
Address
2428 Shirahama-cho, Nishimuro District, Wakayama
Tel
0739-43-2600
URL
http://www.shirahama-marriott.com/
Access
By car: Exit the Hanwa Expressway at Nanki Tanabe IC and continue along Tanabe bypass National route 42 ,Nanki Shirahama air-port line for about 14 km.
By train: From Kyoto/Shin-Osaka/Tenno-ji, JR Limited Express, Kishu Main Line, Get off at Shirahama Station, then take taxi about 10 minutes.
By air plane:From Haneda airport to Naki Shirahama airport takes about 75 minutes. From Nanki Shirahama Airport takes about 7 minutes by taxi.
Parking
Free
Courtesy bus
No
Rooms
16 Japanese-style rooms
56 Western-style rooms
84 Japanese-western-style rooms
26 Deluxe/Special rooms
Price
1 Night 2 Meal: from JPY21,000-
*Price is depends on season and view
Service charge, tax is not included, Bath tax is JPY150
C/I Time
15:00 –
C/O Time
11:00
Credit card
Available
Internet
Free Wifi
Bath
Large public Onsen bath, Open-air Onsen bath, Private bath
Bike storage
Inside room / Front cloakroom
Bike washing place
Outside water tap at parking lot
Laundry
Laundry corner is in the hotel
Sales points
Location of the shoreline and view from the hill. You can enjoy various courses from here.
Access Map
Facility features

Guest room bring in as it is, private storage room, locked etc in lobby etc

Bicycle cleaning / work space

Laundry machine / dehydrator loan or laundry service

Lending of pneumatic pump and simple maintenance tool

Receipt / shipment of parcel delivery service (including bicycle)

Establishment of guidebooks such as route map for cycling

Provide breakfast for cyclists (early morning response)

Sales of puncture repair kits and tubes

Baggage storage temporarily

Temporary use of shower / bath

Lending of sandals / geta etc.

Massage / fitness facilities

Free shuttle service where you can load a bicycle

Road bike / mountain bike rental service

Sales of bicycle-related accessories (wear, caps, gloves, socks, squoches etc)

Introduction of Cycling Guide