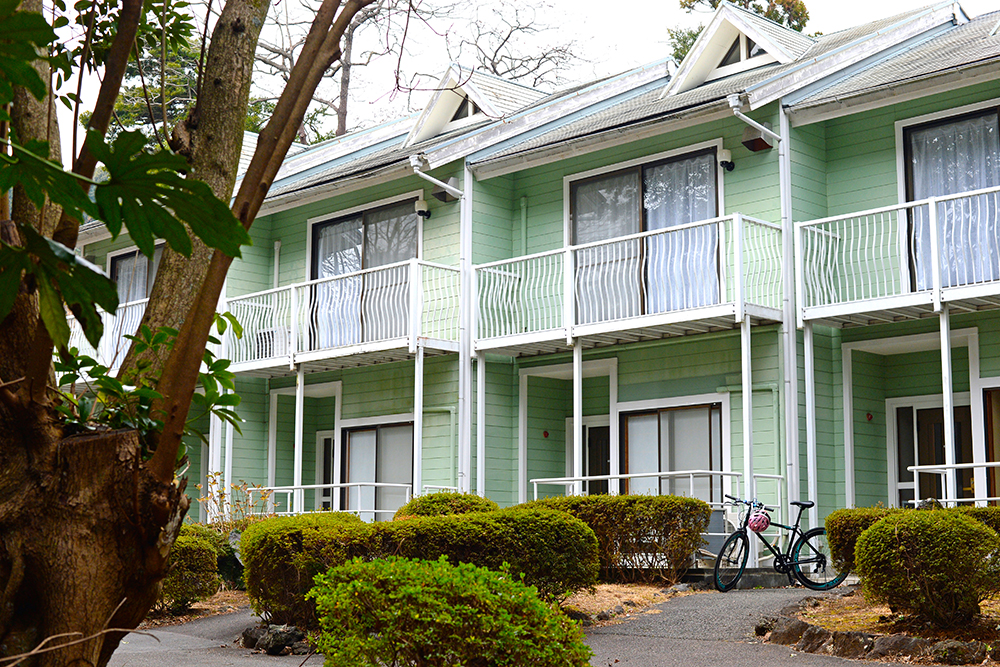 Quiet resort cottage surrounded by the rich nature of Izukogen. The large public bath with a sauna that newly opened an outdoor bath in Heisei 20 is reputed as being easy for your skin in Izu even with a few hot springs. We are equipped with community house, banquet hall and barbecue house to use for seminar camp and company training.
---
Bring the bicycle directly to the room on the first floor, hang it on the equipped rack and store it safely.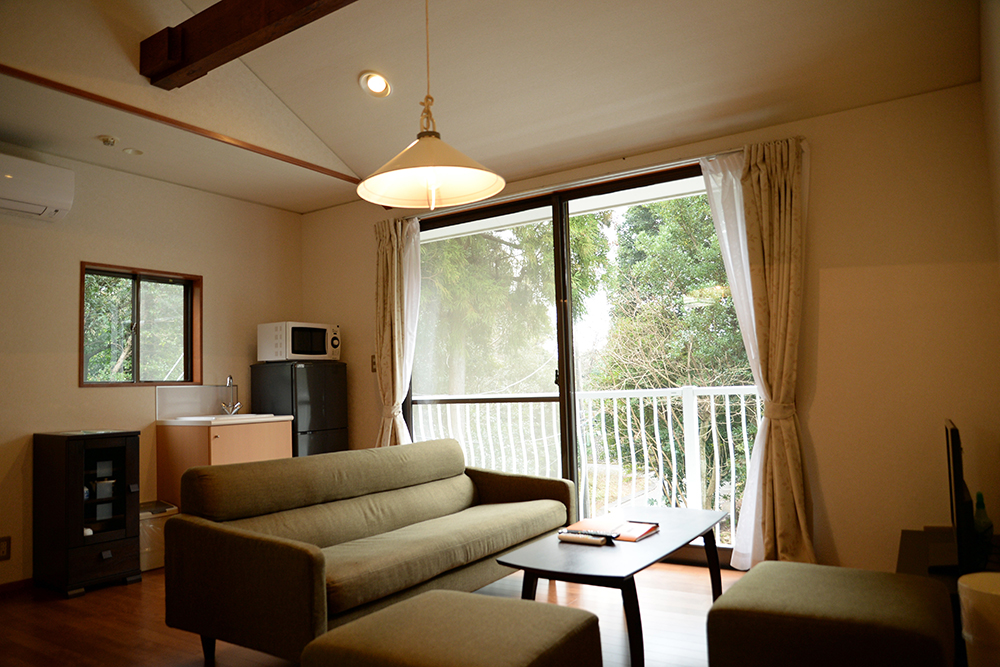 The calm living room on the second floor of the maisonette is large enough.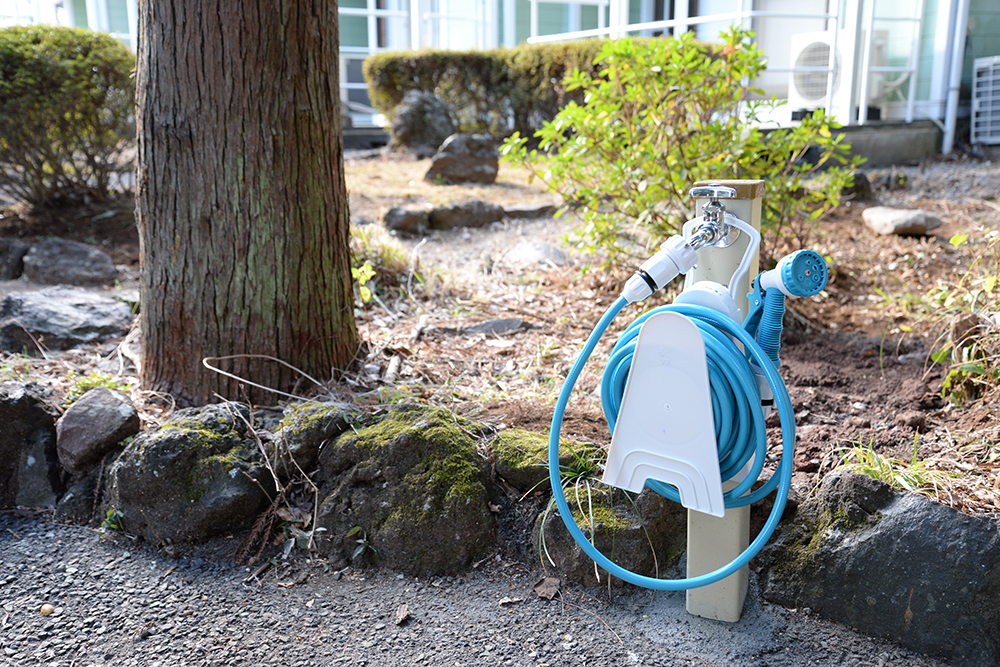 A water supply provided in front of the maisonette cottage to clean the tire etc before bringing it into the room.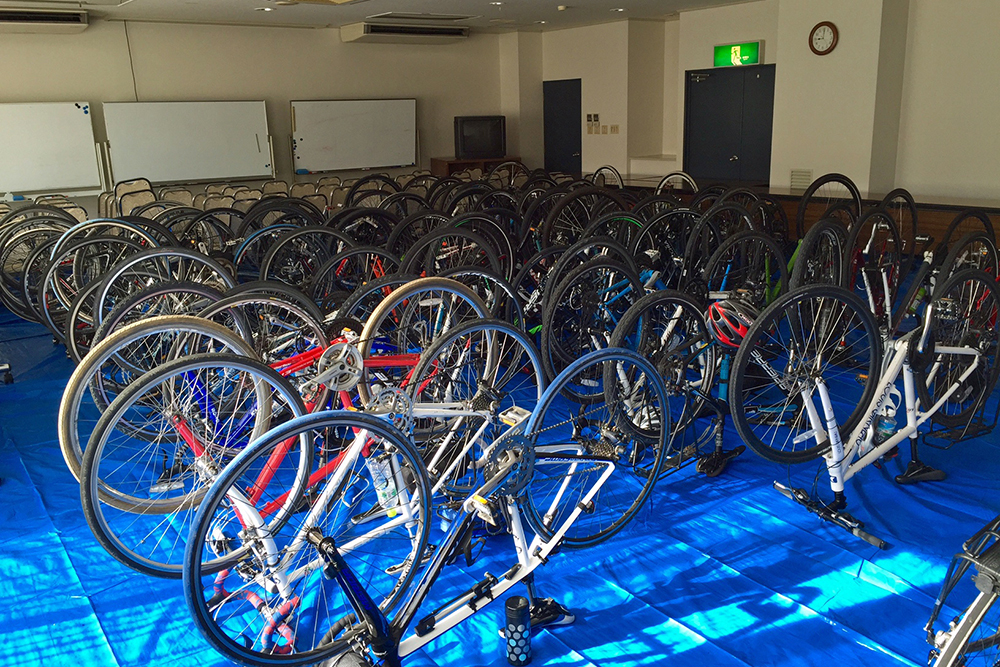 When staying in a large number of people, keep the bicycles together in the community house and lock it.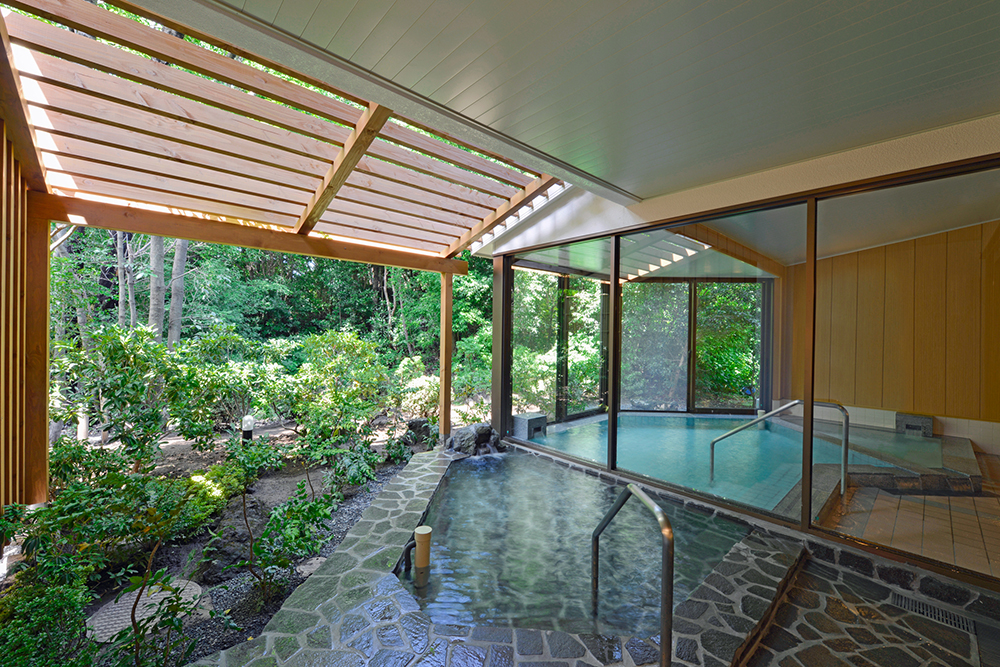 There is also an outdoor bath in the big hot spring bath. It relaxes tiredness comfortably.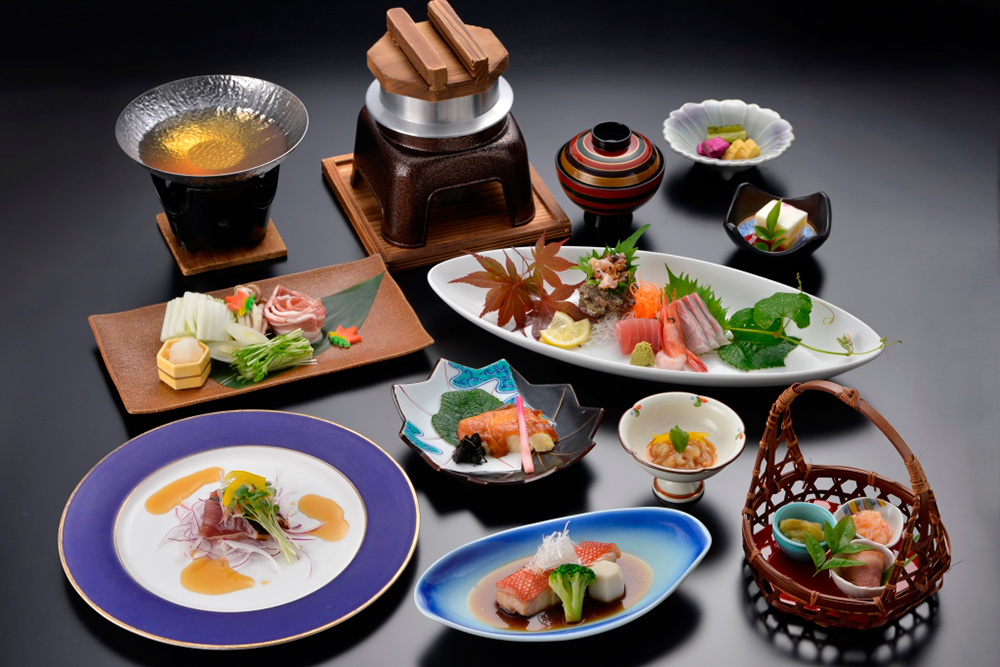 If you enjoy the dishes that made use of the seasonal ingredients, it will be a chance to talk with their colleagues.
Address
190-5, Akazawa, Ito-shi, Shizuoka
Tel
0557-54-1670
URL
http://www.le-nessa.co.jp
Access
By car: Tomei speed → Atsugi I. C → Odawara Nishi I. C → Manazuru Nagisa line → Atami → Ito → Renaissa Akazawa (about 2 hours 40 minutes)
By train: Approximately two hours by express trainee from Tokyo station, 7 minutes from Izukogen station by minibus
Parking
Free
Courtesy bus
Yes(Reservation not required)
Rooms
Cottage / 72 rooms away
C/I Time
15:00〜
C/O Time
10:00
Credit card
Available
Internet
Free Wifi

Bath
Hot spring open-air bath sauna
Bike storage
Keep room as it is or lock in community house
Bike washing place
A water tap installed in front of the front desk and the side of the road on the premises
Laundry
Laundromat
Sales points
It is one of the few accommodation facilities suitable for large people, ideal for university cycling department training camps and bicycle circle for adults. There is also a barbecue house such as a big bathhouse, a sauna and outdoor bath, a banquet hall etc. which will heal the tiredness of traveling.
Access Map
Facility features

Guest room bring in as it is, private storage room, locked etc in lobby etc

Bicycle cleaning / work space

Laundry machine / dehydrator loan or laundry service

Lending of pneumatic pump and simple maintenance tool

Receipt / shipment of parcel delivery service (including bicycle)

Establishment of guidebooks such as route map for cycling

Provide breakfast for cyclists (early morning response)

Sales of puncture repair kits and tubes

Baggage storage temporarily

Temporary use of shower / bath

Lending of sandals / geta etc.

Massage / fitness facilities

Free shuttle service where you can load a bicycle

Road bike / mountain bike rental service

Sales of bicycle-related accessories (wear, caps, gloves, socks, squoches etc)

Introduction of Cycling Guide