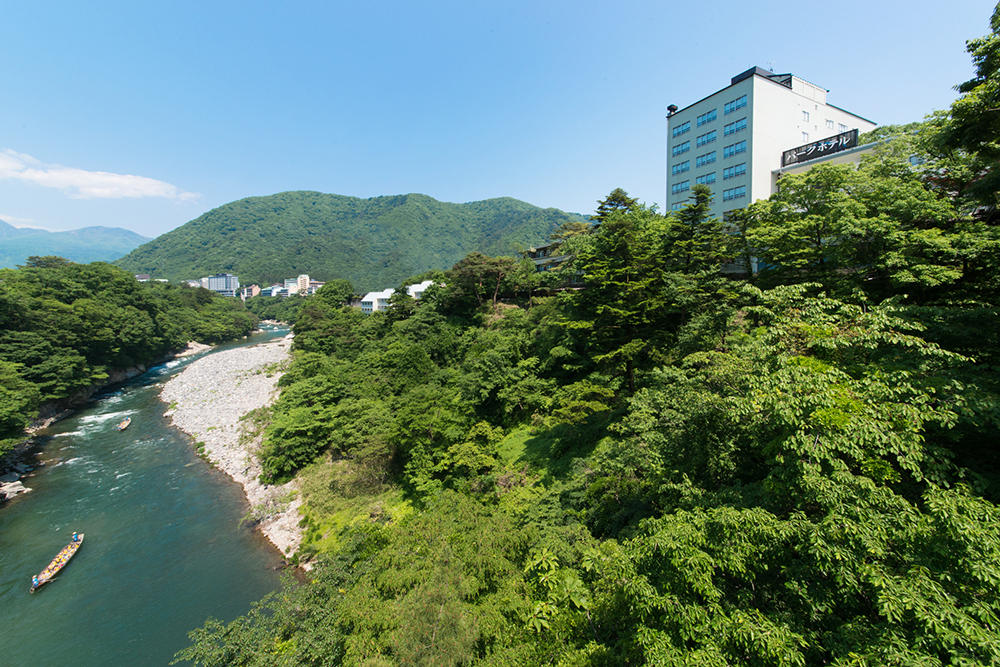 Kinugawa Onsen It is a ryokan full of trees. We have a variety of accommodation plans and day trip plan. We think that we can offer the best plan according to customer's schedule, such as staying overnight ~ 2 meals, offering lunch and branch etc. Hot springs are self-origin. About 5 minutes on foot from Tobu Kinugawa Onsen Station. There are five hospitals within 15 km, you can enjoy cycling with confidence.
---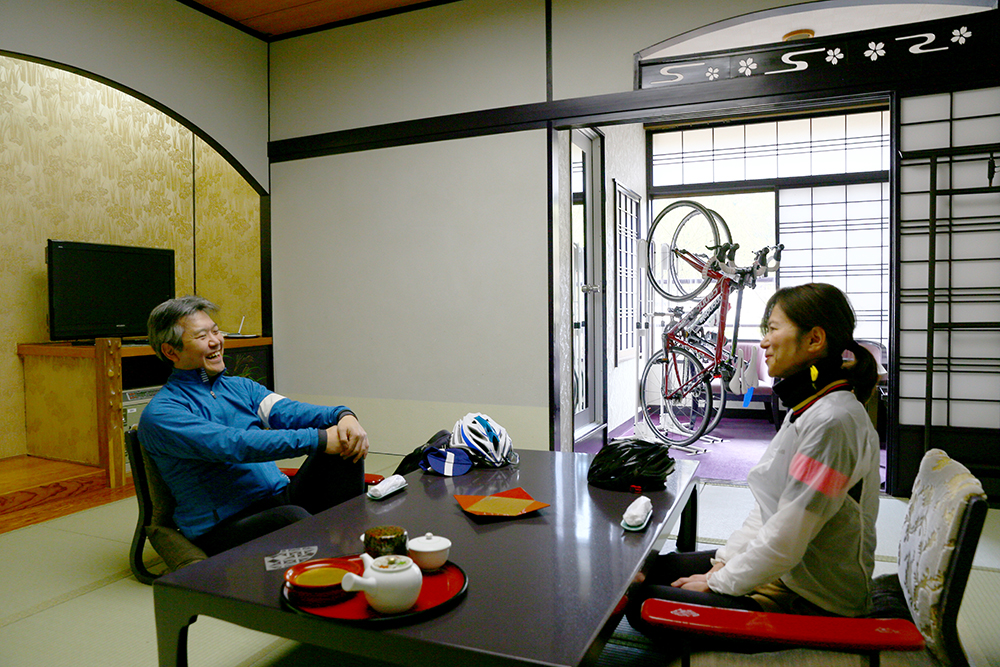 All rooms are facing the Kinugawa Valley, and the "Wooden Hall" ideal for couples and families, a small number of bicycle journeys, bicycles can be brought in the rooms with the next in-and-outlook inside bath.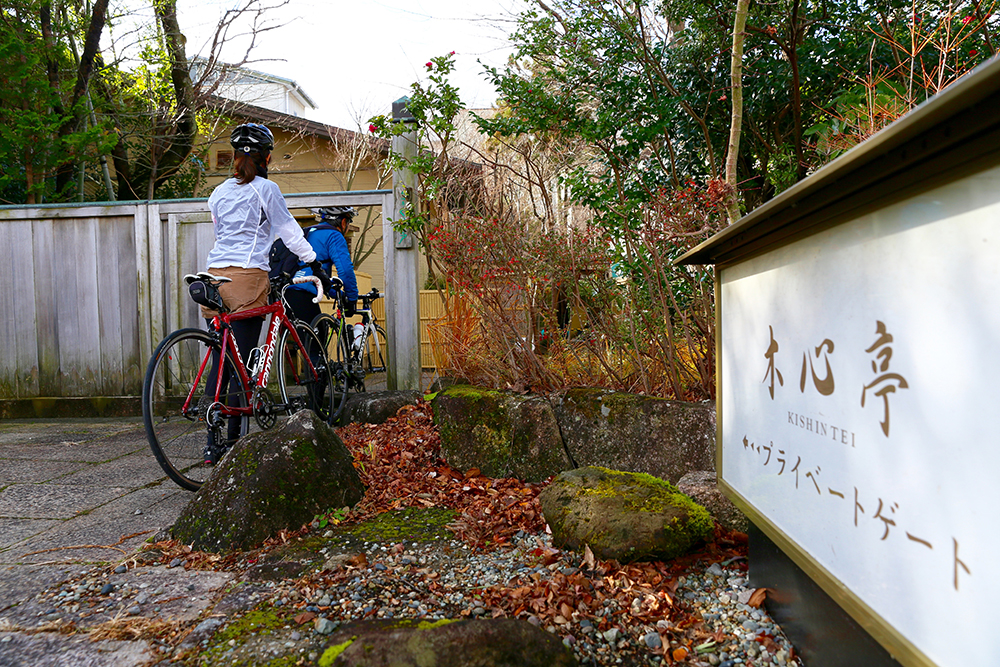 If you place importance on private, "Kinjitei" with a sense of separation. You can check in by entering from a dedicated private gate.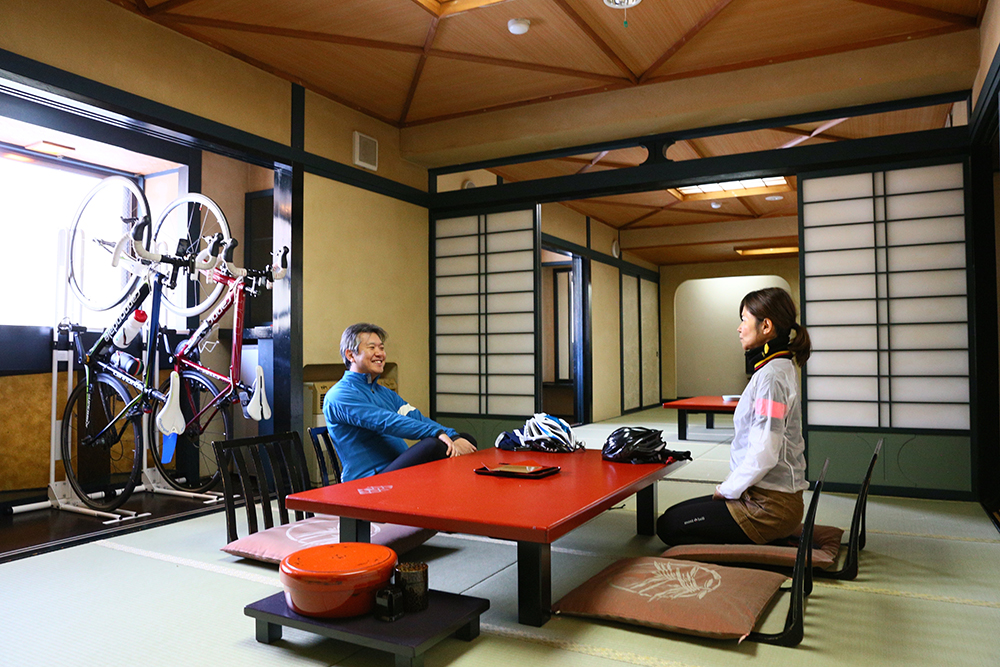 If you enjoy a casual cycling trip with your friends in the group, we recommend a large Japanese style room of "Kuraku-kan".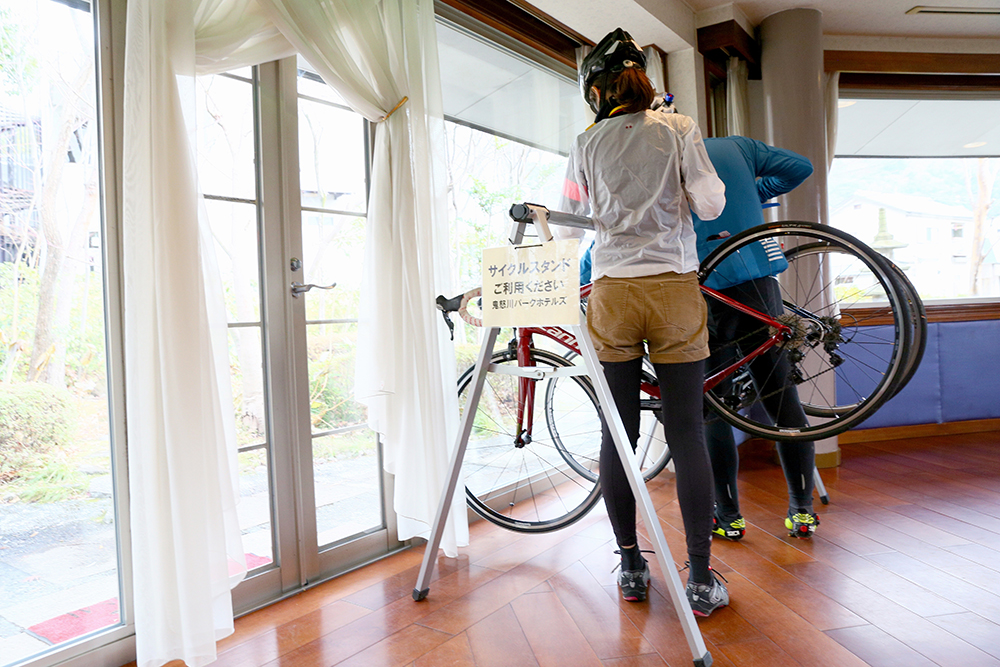 You can also keep the bicycle that you brought in the guest room without having to bring it in the room, in the separate building "Garden of the month" arranged in the courtyard.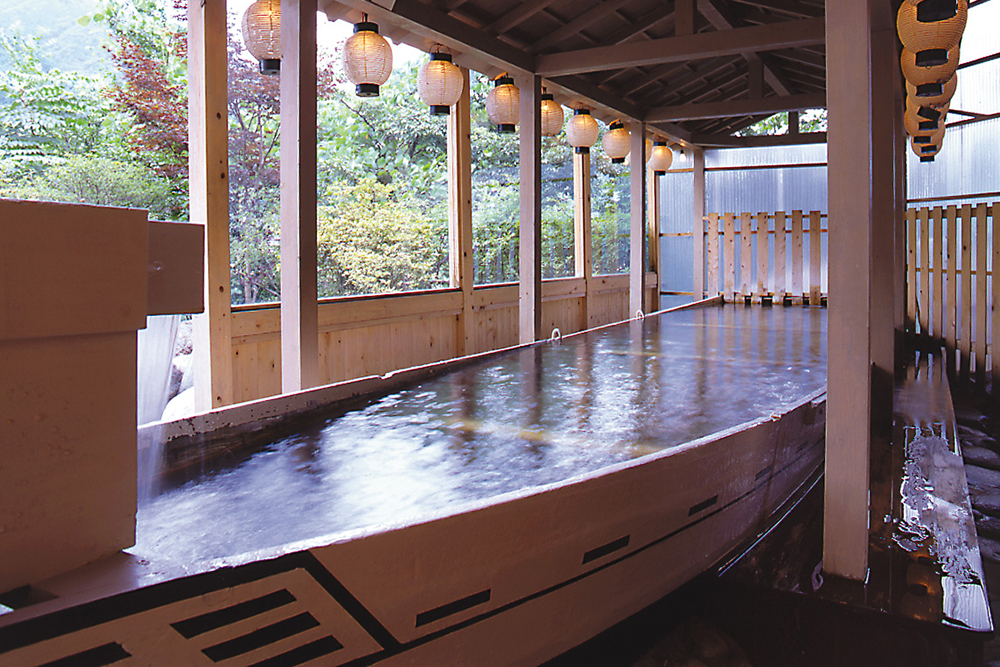 In the hot spring public bath of the main building, we can entertain various colorful bathtubs that have tasteful things, such as "Yakka Shipbuilding Bath" which was designed with the ship used for the line downhill of the Kinugawa River as a bathtub.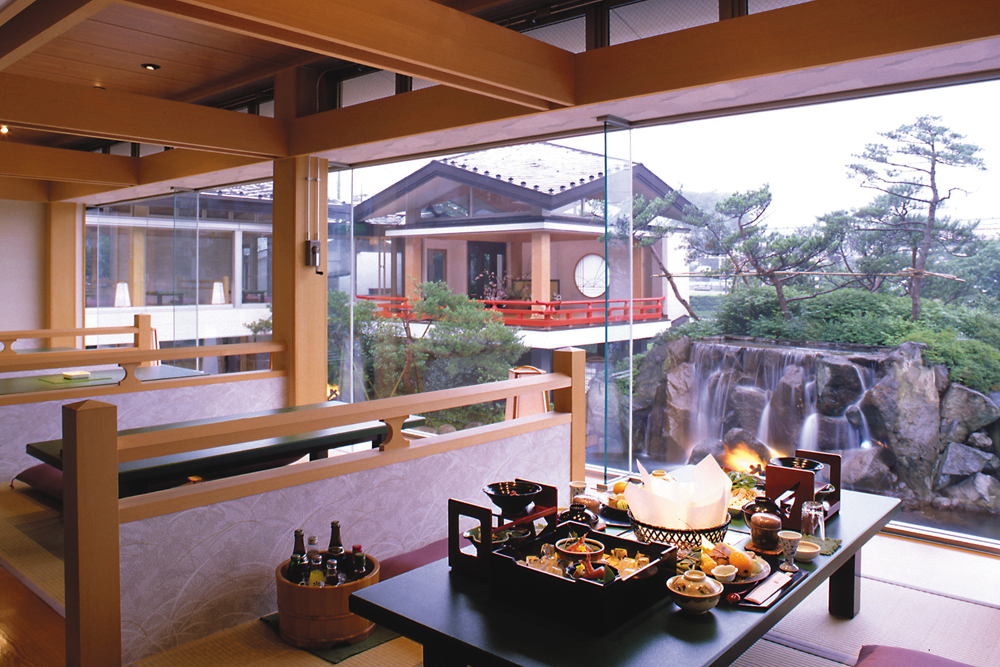 Dinner included luxuriously the taste of the season "NIKKO CUISINE". Recommendation is a meal table that includes the taste of Tochigi, which is eaten at the scenic restaurant "Tsunemi-tei".
Address
1409, Kinugawaonsenohara, Nikko-shi, Tochigi
Tel
0288-77-1289
URL
http://www.park-hotels.com/
Access
By car:Tohoku Expressway Utsunomiya IC → Nikko Utsunomiya Toll Road Imaichi IC → Route 121 Route approximately 15 km. It is located at the corner of traffic light No. 11.
By train: About 5 minutes on foot from Tobu Kinugawa Onsen Station.

Parking
Free
Courtesy bus
No

Price
One person charge for two people staying on weekdays Price per person JPY5,000Tax to JPY34,000 Tax excluded

C/I Time
15:00〜
C/O Time
10:00
(Park cottage only will be at 12:00 (liquidation will be until 10 o'clock))
Credit card
Available
Internet
Free Wifi

Bath
Hotspring open-air bath Private bath

Bike storage
Can be stored in some rooms. Store in front of the guest room (Park cottage · with a roof). If you can contact us in advance, we will prepare a dedicated storage room (there is a case that it is not available, need confirmation). * Two pieces of equipment for leaning on a bicycle in the room & Preparing two wheel backs to use only by removing the front wheels & Six of the wire keys are prepared
Bike washing place
There is a water supply and space in the parking lot
Laundry
There is a coin-operated laundry on the 3-minute walk
Breakfast availability start time
If you can inquire in advance, we will prepare "rice ball bento"
Sales points
Customers using day-trip hot springs (12: 00-18: 00) and cycle stand are also available so please feel free to come by.
We will prepare a cyclist dedicated accommodation plan from March so please look forward to it.
Access Map
Facility features

Guest room bring in as it is, private storage room, locked etc in lobby etc

Bicycle cleaning / work space

Laundry machine / dehydrator loan or laundry service

Lending of pneumatic pump and simple maintenance tool

Receipt / shipment of parcel delivery service (including bicycle)

Establishment of guidebooks such as route map for cycling

Provide breakfast for cyclists (early morning response)

Sales of puncture repair kits and tubes

Baggage storage temporarily

Temporary use of shower / bath

Lending of sandals / geta etc.

Massage / fitness facilities

Free shuttle service where you can load a bicycle

Road bike / mountain bike rental service

Sales of bicycle-related accessories (wear, caps, gloves, socks, squoches etc)

Introduction of Cycling Guide