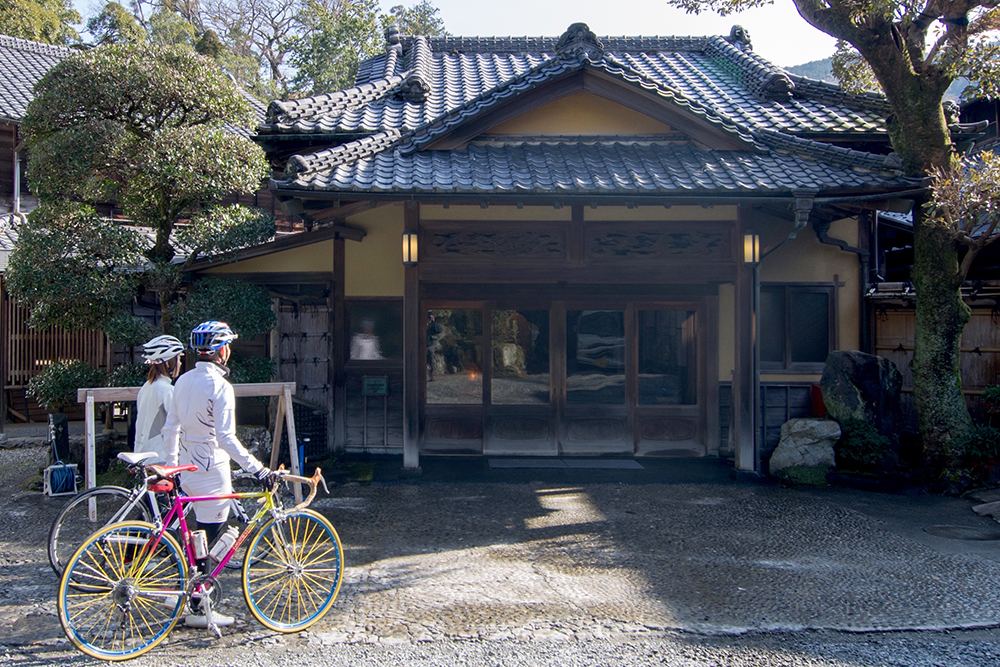 Traditional wooden ryokan of a country registered tangible cultural property whose modernity harmonized with traditional Japanese architecture. There are 15 rooms on the site of about 4,000 tsubo, the retro glass that remains since the early Showa era and the beautiful geometric patterning work are eye-catching. A spring hot spring of overflowing from the Amagiyama line, a kaiseki cuisine that made use of the seasonal ingredients of the earth, Yamanaka Tetsubo, Kitahara Hakushi, Hayashi Fumiko, etc. Numerous literatians and guests visit in search of silence at the inn Please enjoy the time you did.
---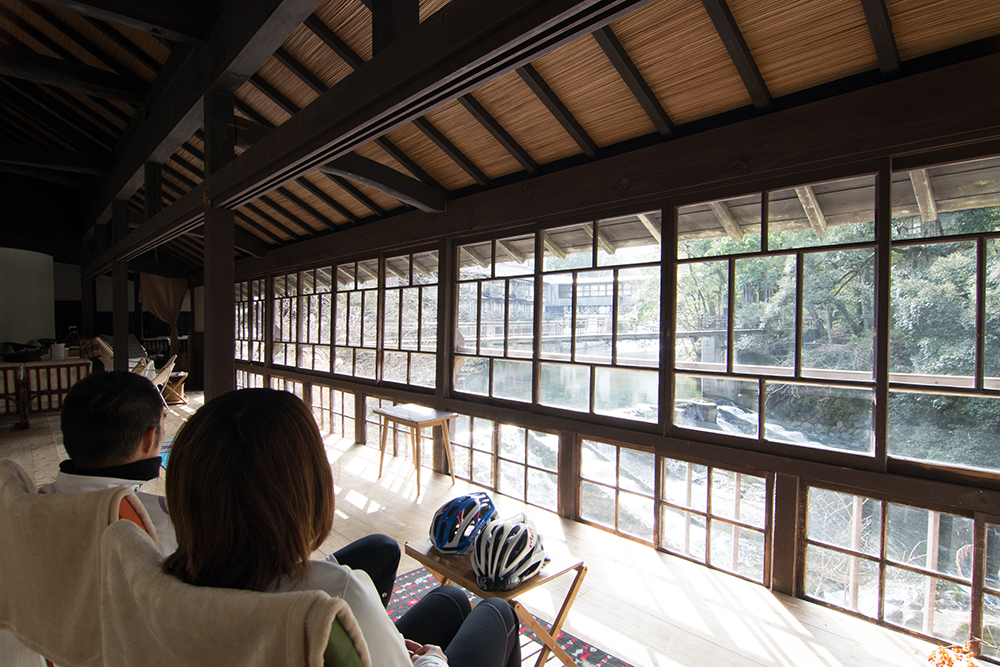 You can relax at the "Karatayatei" over the suspension bridge in the premises by looking at the flow of the Kano River.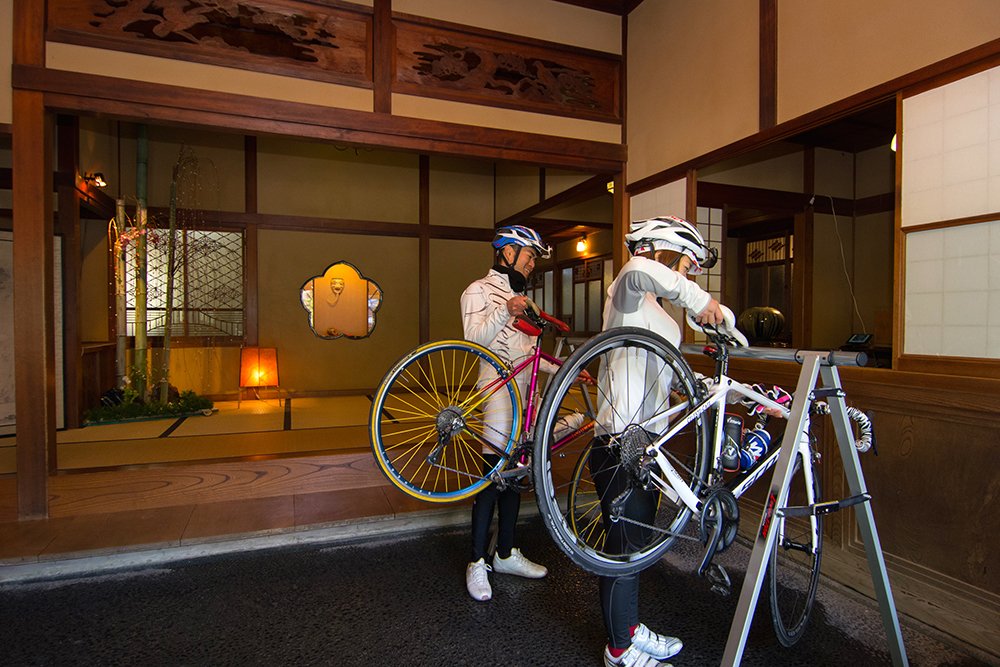 The surface applied to the decorative window of the bamboo crest Impressive front entrance Let's bicycle once in the cycle rack between the soil.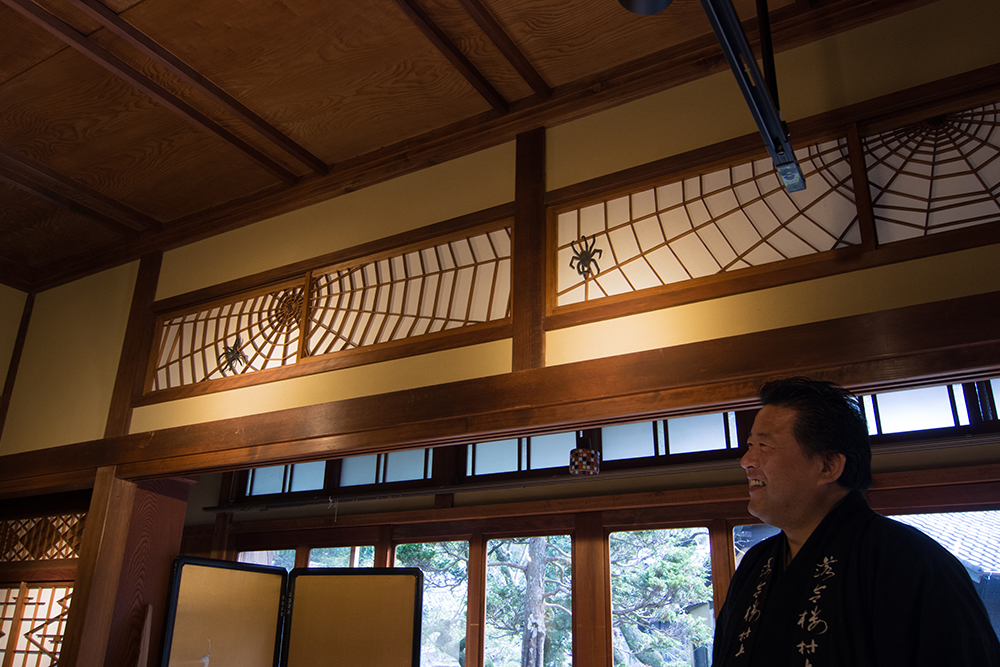 In order to understand the charm of Ochiairo Murakami more deeply, it is recommended to participate in tour of cultural heritage tour which is being held from 10:00 every morning.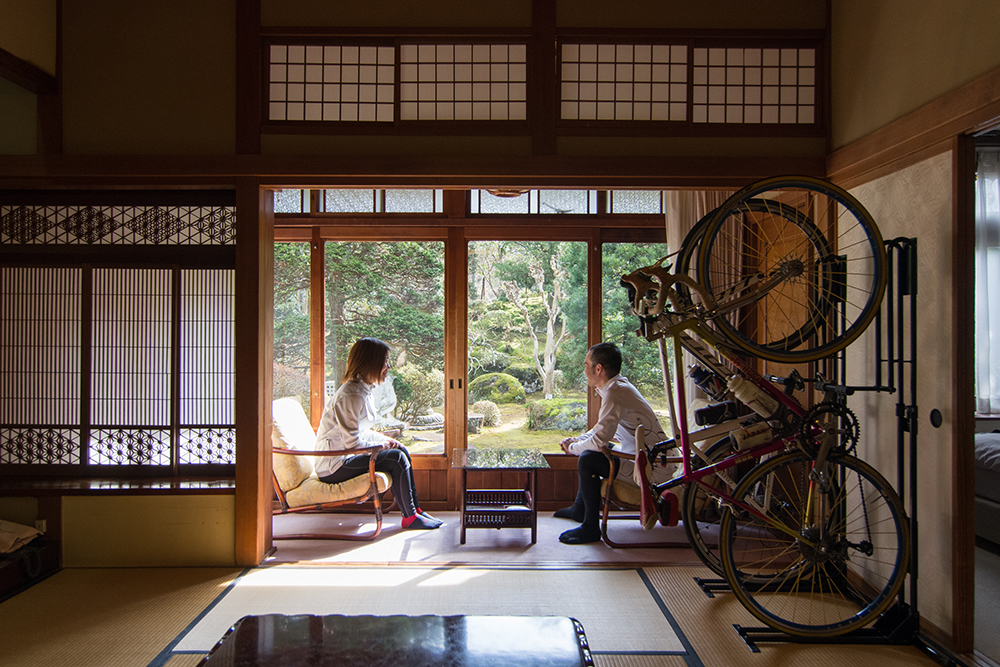 It is possible to store the bicycle as it is in a purely Japanese room of the registered tangible cultural asset full of skill of fine craftsmanship. It is interesting to have unexpected matches.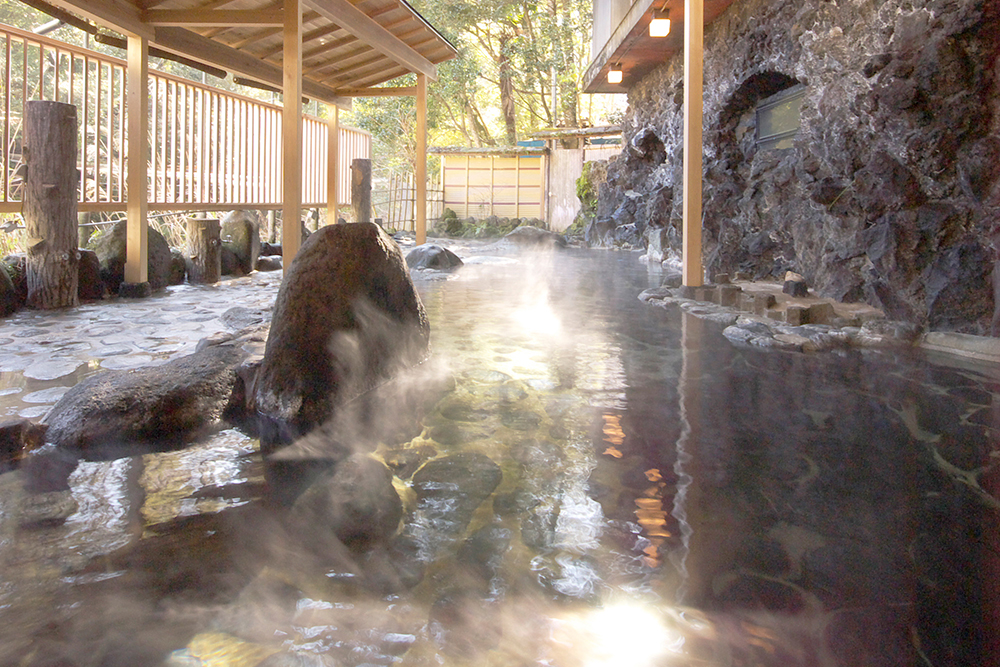 An outdoor bath along the mountain stream, which is said to have visited Tengu in Tiancheng "Tengu no yu".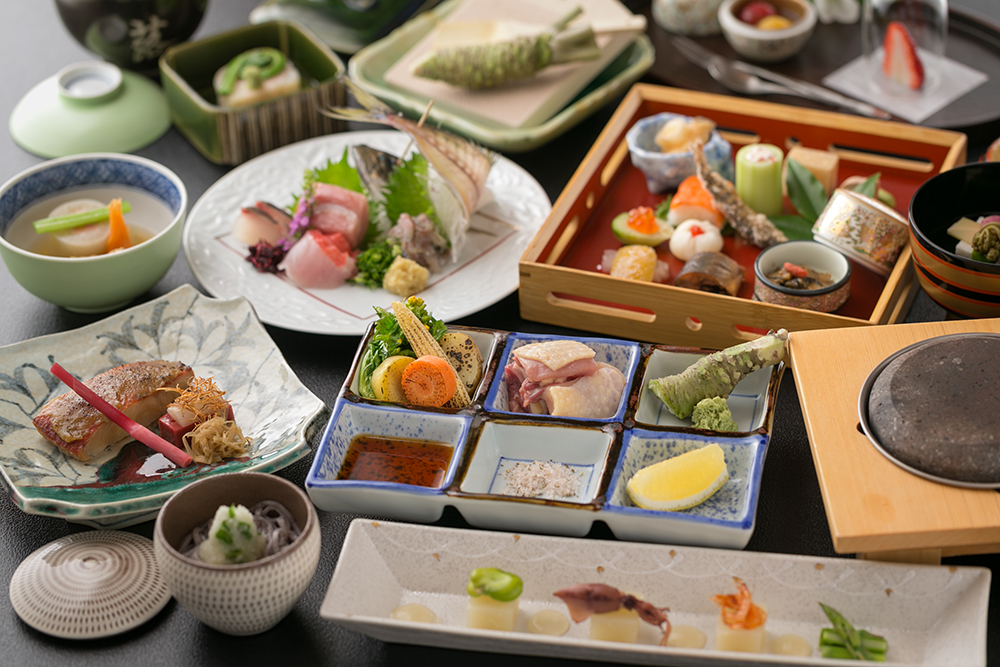 Dinner is a special meal cuisine for the month, making use of seasonal ingredients. Izu 's fish production was made with a book wasabi from Amagi, purchased directly from wasabi farmers.
Address
1887-1, Yugashima, Izu-shi, Shizuoka
Tel
0558-85-0014
URL
http://www.ochiairou.com/
Access
By car: From the new Tomei Expressway Nagaizumi Numazu IC or Tomei Highway Express Numazu IC, take Izu Tsuneki Expressway (Dongsu Suruga Bay Ring Road) Ohira IC, Route 136 Route, Route 414 to Shimoda area (about 45 minutes from Inter)
By train: From Tokaido Line Mishima Station (about 35 minutes) Izakayama Railway "Shizuo Line" Get off at Shuzenji Station From Tokai Bus Line 5 Line Depart from Kawazu direction (about 25 minutes) "Yugashima Bus Station" Get off
Parking
Free
Courtesy bus
Reservation required
Rooms
Japanese style room 9 rooms Japanese style room 6 rooms

Price
Room with outdoor bath  JPY34,000〜
2 Suite Rooms  JPY31,000〜


Rooms with footbath JPY

28,000〜
1 room  JPY25,000〜
Weekday 1 room 2 persons when using 1 person service charge included · consumption tax basis price
C/I Time
15:00〜
C/O Time
10:00
Credit card
Available
Internet
Free Wifi

Bath
Hotspring open-air bath Private bath

Bike storage
Beside the entrance aside storage room or guest room
Bike washing place
Front entrance of the entrance
Laundry
Cycle wear only; After check-in with waste-keeping until 18:00, wash and dry, then return the next morning. If you wish to use early in the morning, just wash and dry the room on the same day handed
Breakfast availability start time
Instead of breakfast, seaweed rolled sushi
Sales points
After touring, time slip in the early Showa era.
Basically you can store my bike in your room.
Enjoy the space of silence that many literatians and guests experienced in an important bike and a retro space in the early Showa era.
Access Map
Facility features

Guest room bring in as it is, private storage room, locked etc in lobby etc

Bicycle cleaning / work space

Laundry machine / dehydrator loan or laundry service

Lending of pneumatic pump and simple maintenance tool

Receipt / shipment of parcel delivery service (including bicycle)

Establishment of guidebooks such as route map for cycling

Provide breakfast for cyclists (early morning response)

Sales of puncture repair kits and tubes

Baggage storage temporarily

Temporary use of shower / bath

Lending of sandals / geta etc.

Massage / fitness facilities

Free shuttle service where you can load a bicycle

Road bike / mountain bike rental service

Sales of bicycle-related accessories (wear, caps, gloves, socks, squoches etc)

Introduction of Cycling Guide