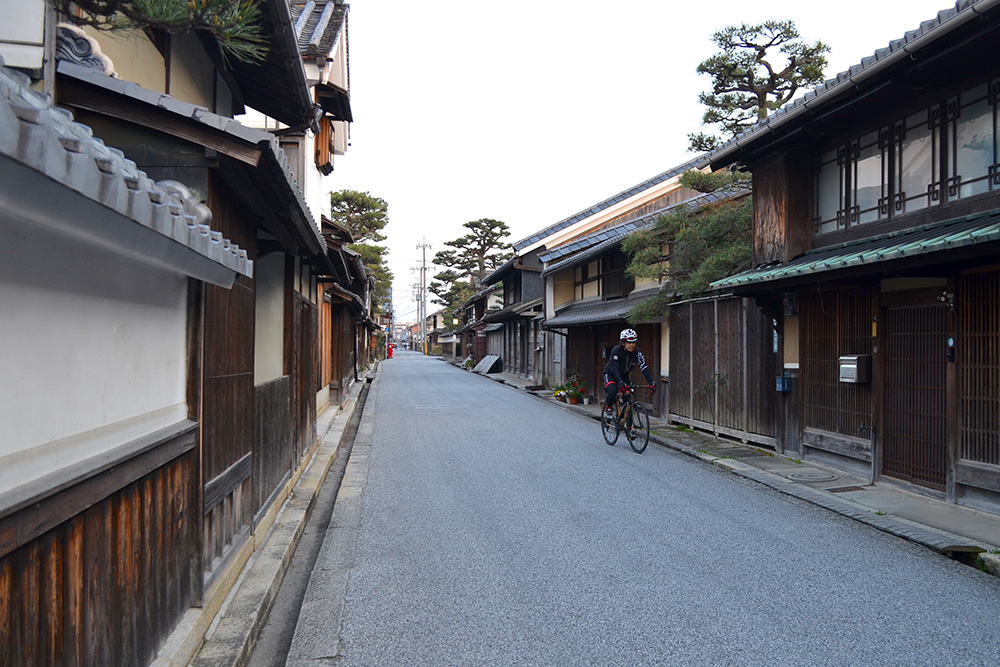 Route for getting off a little way from the Biwaichi route on the lake shore, walking around Omihachiman, and smoothly returning to the lakeshore road.
The starting point of the detour is the "Lake Shirabe river" intersection on the lake shore road (prefectural road 559). Take the signal along the river crossing the lake shore road and cross a small bridge soon, a cycling road (Biwako Yoshi Flute Road) paved with red brown appears. Follow this along the Shiratori River for 1.5 km and turn left.
Slowly walk around the scenery around Hachiman moat and the cityscape of merchant houses from the Edo era of Shinchomachi street by bicycle.
After observing Hachimangu Shrine and eating Baumkuchen in the club harrier, we run the prefectural highway No. 26 and return to the lake shore road at the intersection "Beijing Bridge Bridge".
---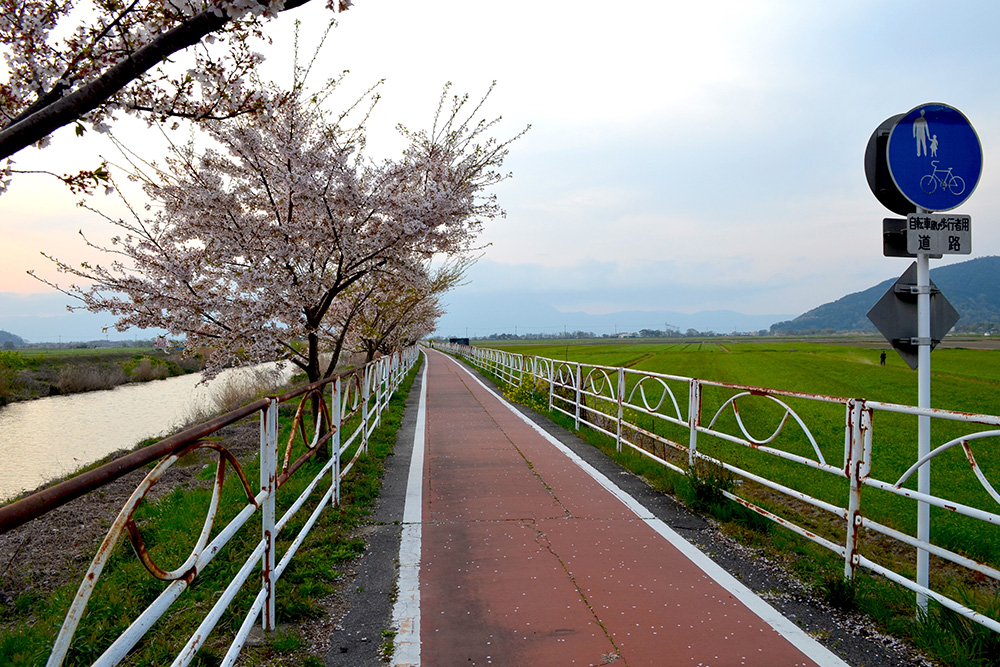 Cycling road paved with red brown (Biwako Yoshi Flute Road) is easy to run, and 1.5 km along the Shiratori River is in a blink of an eye.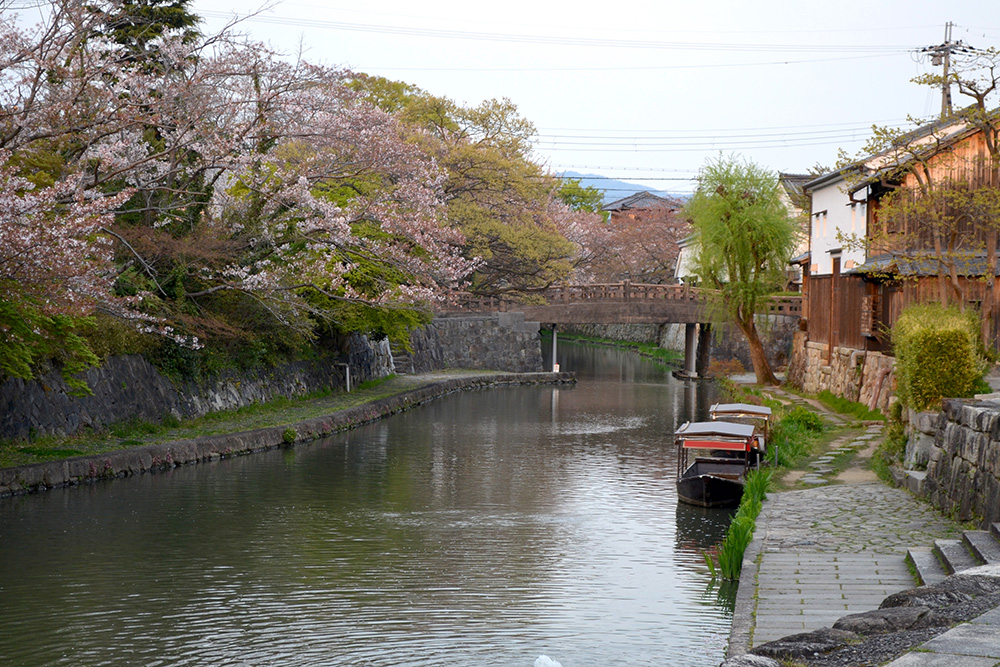 Built for water transport in the age of warring States and around Yawata moat which produced the activity of the Omi merchant, the atmosphere that is likely to be a stage for a period drama.
Matsumoto Hachimangu Shrine's majestic Sakura Gate.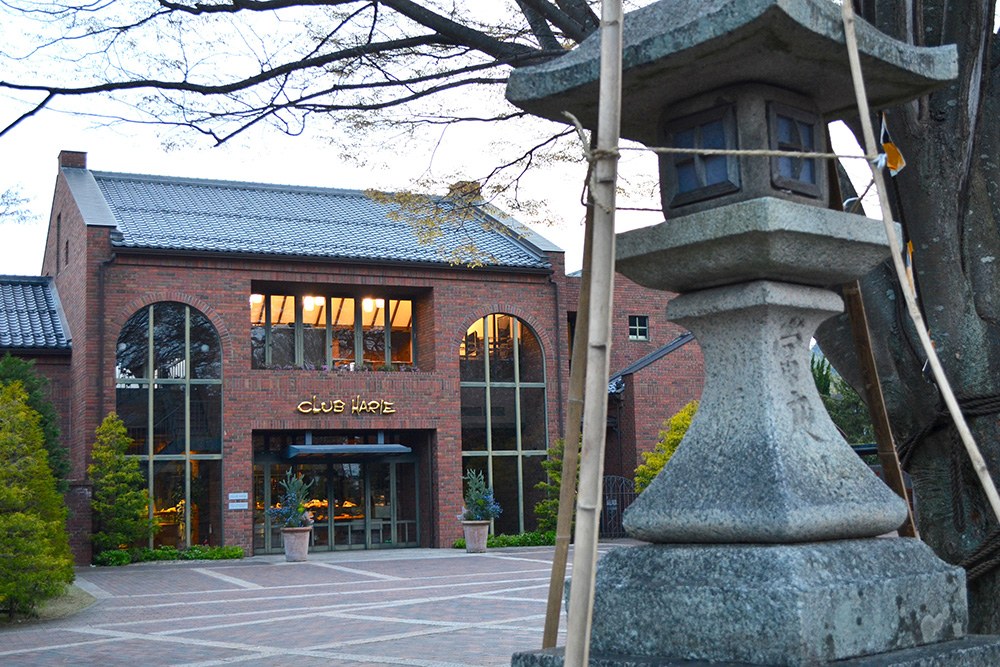 The elegant Western-style building just across the hachimangu shrine is a club harrier of a pastry shop. Baumkuchen is famous.
The attention signboard of "protruding boy" that is often seen in and around Shiga prefecture is also a trained boy version in Omihachiman! …………