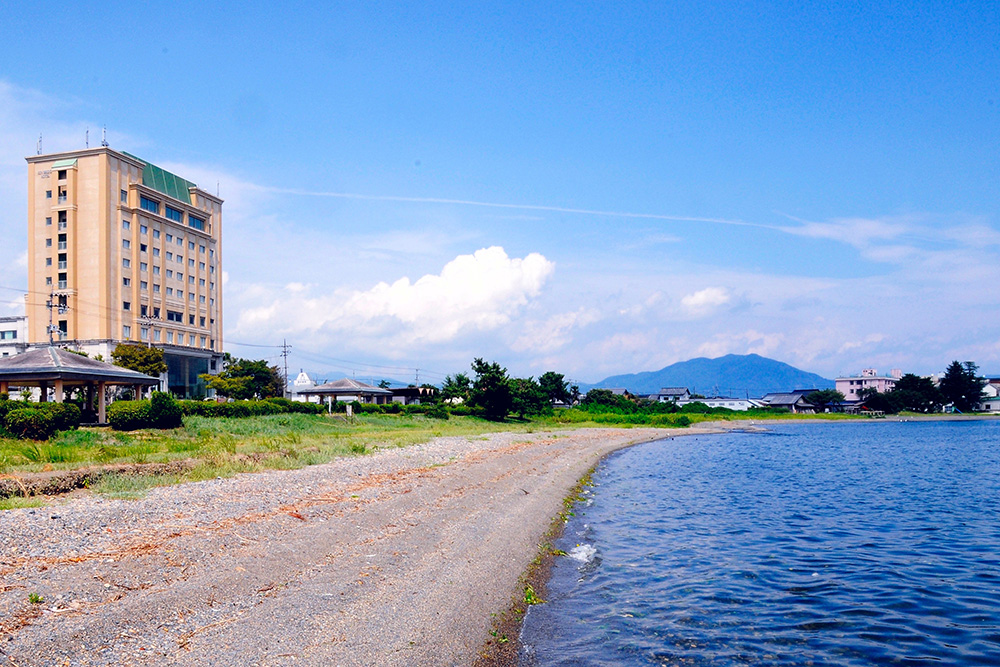 View of Lake Oku Biwa spreading under the 40 meters above the ground. From the lake side rooms you can see the sunrise rising to the lake in Japan. All guestrooms are equipped with a Simons bed with free Wi-Fi and sleeping pleasure to support your trip. The restaurant in the hotel can accommodate all kinds of needs with various price range and abundant menu.
---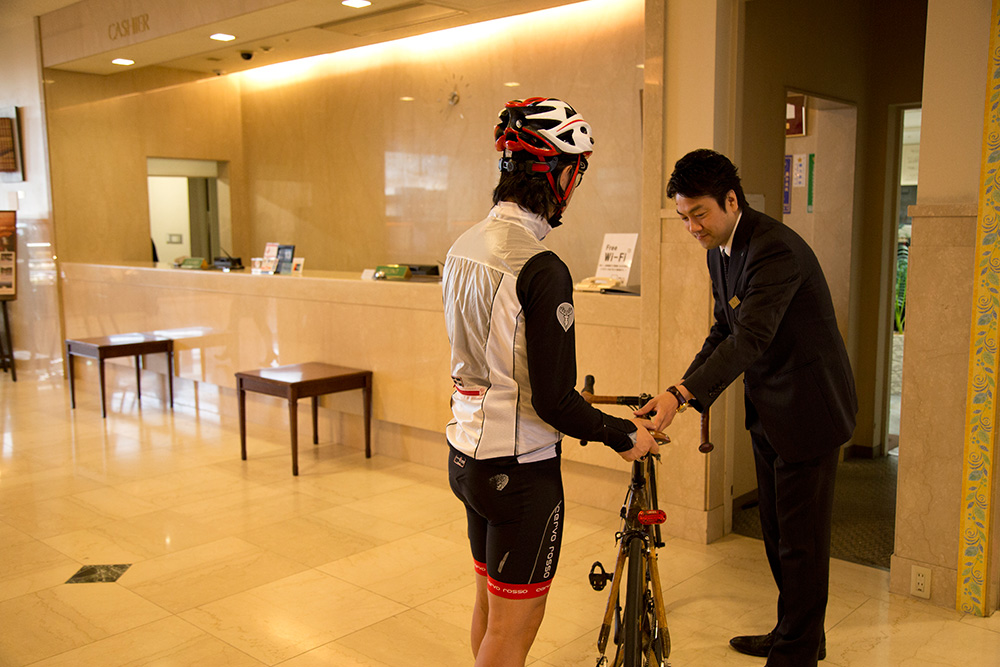 Bicycles can be deposited at the front desk at the front desk and stored in the office.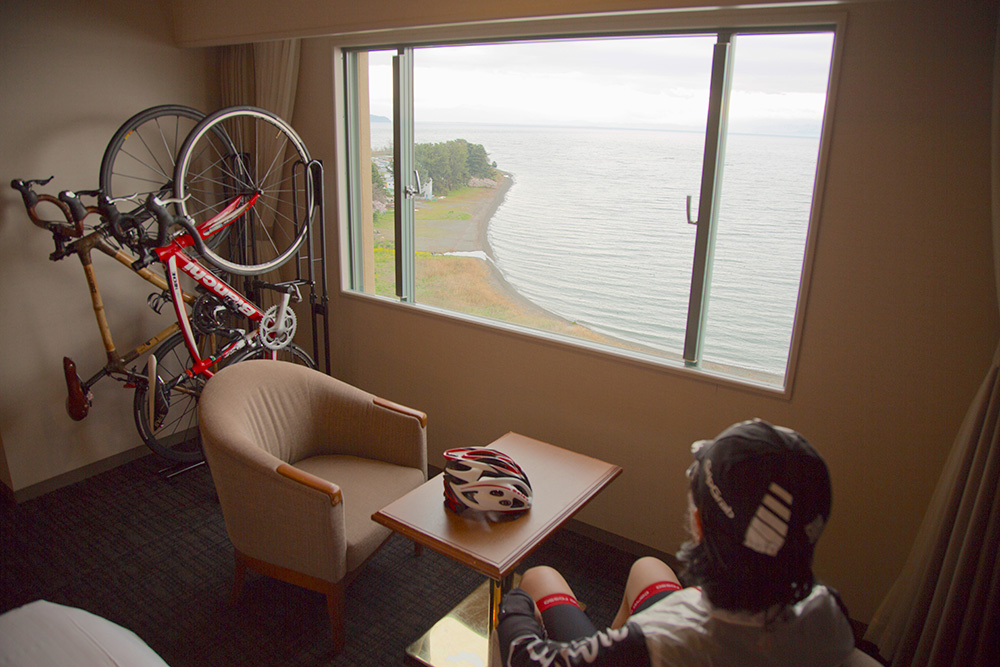 If desired, you can bring your bicycle in the room and keep it. The lake view twin rooms are also large in size.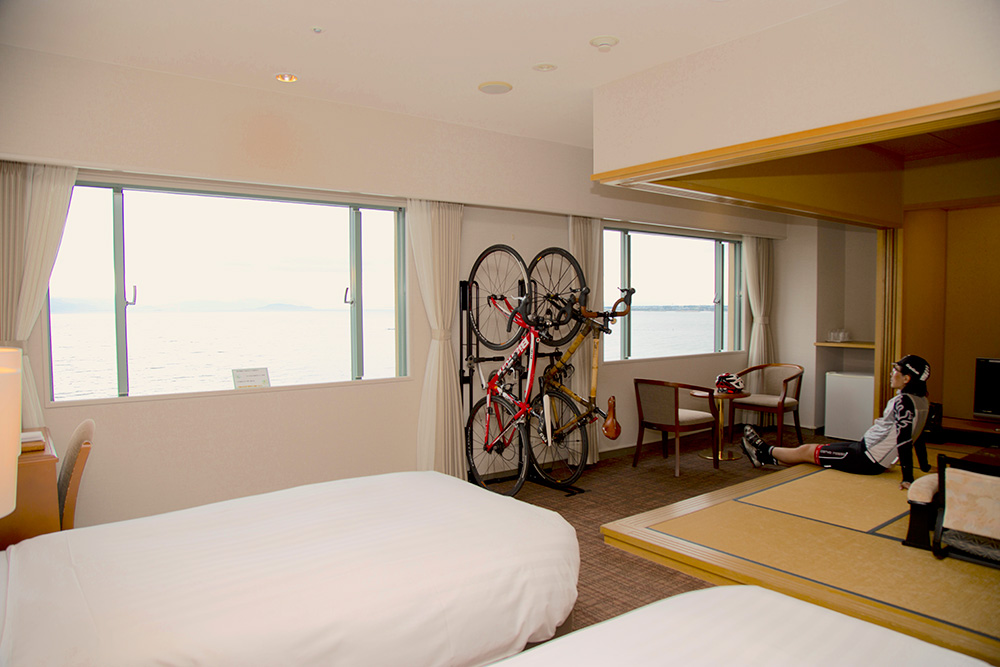 The Japanese-style room with 2 beds and 8 Japanese-style rooms with tatami (woven-straw) floors is perfect for villagers in families and small groups.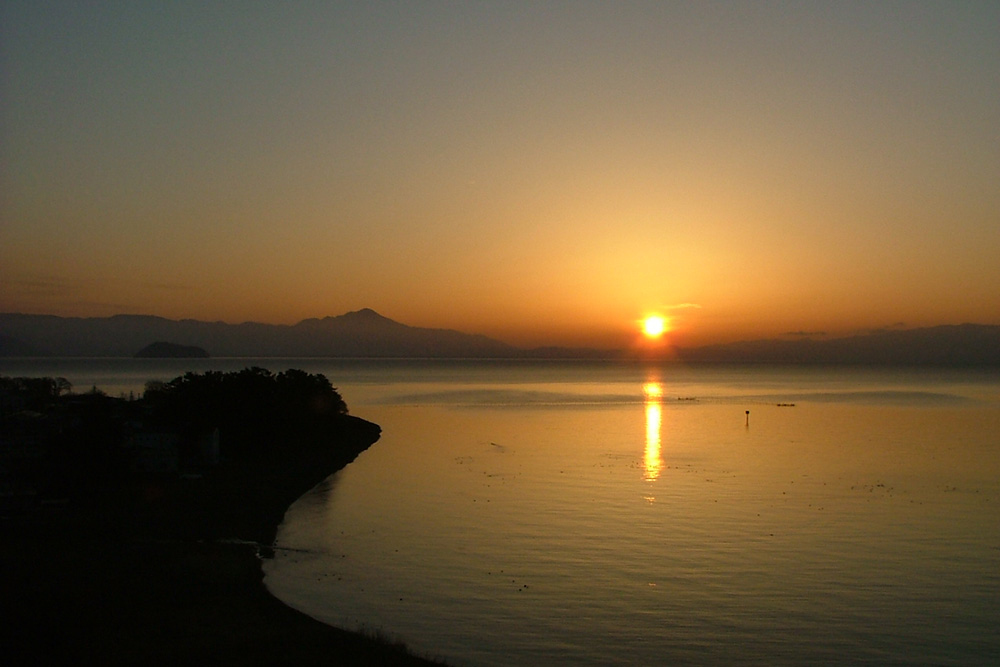 If you stay here, let's wake up before dawn and watch the beautiful sunrise that shines in Lake Biwa.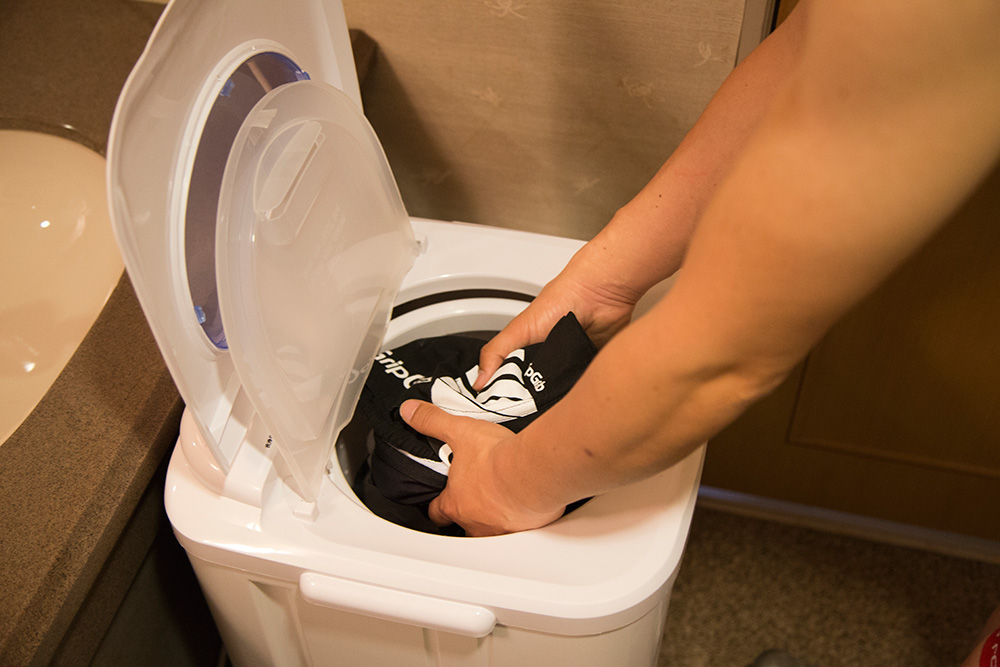 Hand wash the dirty ware with a bathroom or washbasin, you can start with clean wear the next day if you dry the room with dehydrated exclusive machine prepared in the room and then dry the room.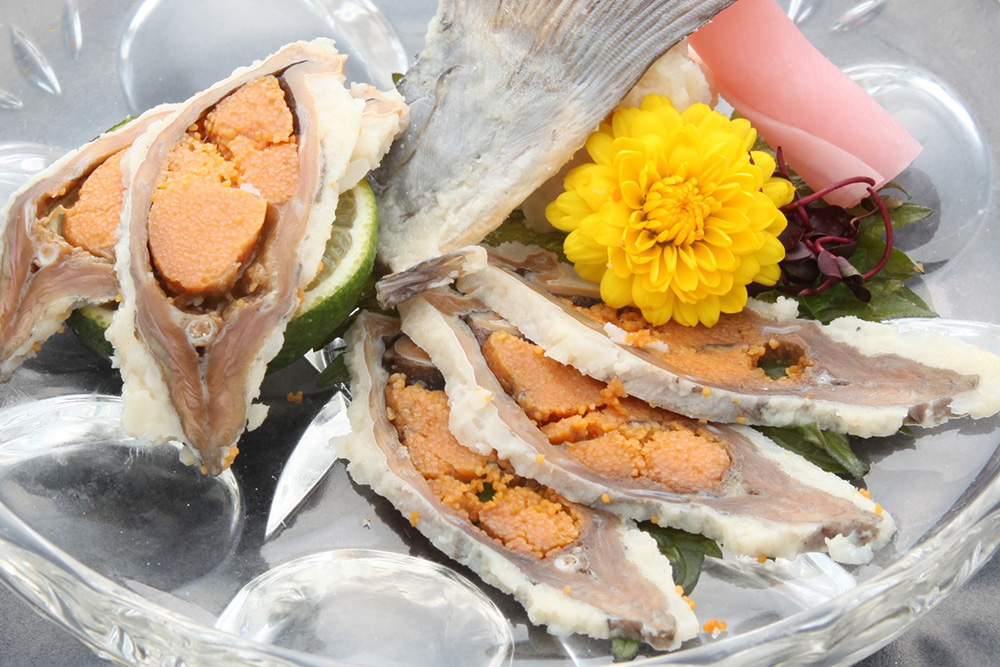 In "Lake Edge Dining Reed Sea", you can enjoy a meal with plenty of Omi Takashima's materials, from Omi beef and fish dishes to dishes including sushi in Lake Biwa specialties.
Address
1689-2, Imazucho Imazu, Takashima-shi, Shiga
Tel
0740-22-6666
URL
http://www.sunbridge-hotel.co.jp/
Access

By car:

It takes about 10 minutes on foot to Ogi Imaju Station on the Kosai Line. It takes about 38 minutes from JR Tsuruga station to take a new express boarding via Kosai line. About 50 minutes from the JR Kyoto station New high speed ride via Kosai line
Parking
Free
Courtesy bus
Yes(Reservation not required)
Rooms
Western-style room 50 rooms Japanese style room 2 rooms Japanese style room 2 rooms
Price

single

JPY6,200(Tax included) / person~


Twin room

JPY5,700(Tax included) / person~
C/I Time
15:00〜
C/O Time
11:00
Credit card
Available
Internet
WifiFree Wifi
Bike storage
Keep it in the hotel office, can bring it to the guest room upon request
Bike washing place
Working with entrance roof with slope
Laundry
Simple type dehydrator room rental service
Breakfast availability start time
Reservation up to the previous day, 6: 30 am snack box lunch correspondence
Sales points
Located in Takashima City, which has the most five Japanese heritage sites in Shiga prefecture, it has a wonderful landscape and view, such as the landscape of dotted lakes (Umi Nobe) and the highlands of Metasequoia Traffic Road which runs straight ahead 2.4 km It is an area. Biwako shore Cyclord Road of the morning glow where the color of the lake surface changes day by day is a journey left in the hearts of every cyclist visited.
Access Map
Facility features

Guest room bring in as it is, private storage room, locked etc in lobby etc

Bicycle cleaning / work space

Laundry machine / dehydrator loan or laundry service

Lending of pneumatic pump and simple maintenance tool

Receipt / shipment of parcel delivery service (including bicycle)

Establishment of guidebooks such as route map for cycling

Provide breakfast for cyclists (early morning response)

Sales of puncture repair kits and tubes

Baggage storage temporarily

Temporary use of shower / bath

Lending of sandals / geta etc.

Massage / fitness facilities

Free shuttle service where you can load a bicycle

Road bike / mountain bike rental service

Sales of bicycle-related accessories (wear, caps, gloves, socks, squoches etc)

Introduction of Cycling Guide