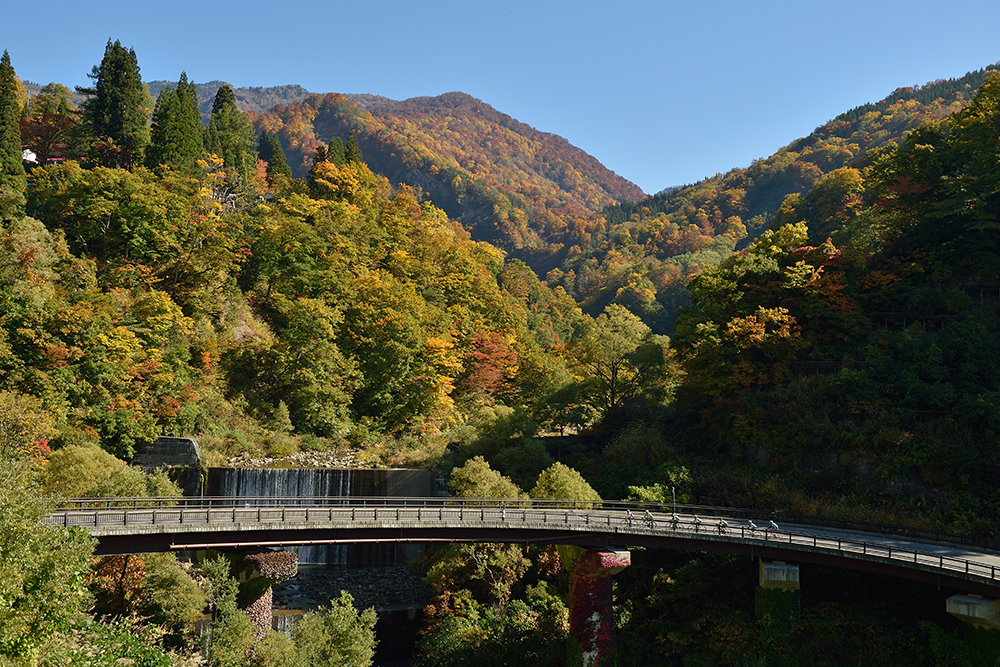 Kotani (otaku) village in Kitaazumi-gun, Nagano Prefecture, which is located in the north of Hakuba village and features gorgeous geographical features sandwiched between two large mountainous areas.
One course of "Odani village hill climb project" which sets seven hill climb courses throughout Odani village, this course opened in the fall of 2015.
Hill climb course with a profile with mileage of 15 km, acquired elevation of 750 m, average slope of 5.0%.
For advanced users, you can enjoy high speed hill climb. Of course, it is a pleasant route to hill climb while enjoying the scenery slowly.
The old-fashioned landscape still has mountainous settlements and rice terraces running through, gradually raising the altitude makes the scenery change visible unexpectedly the more I want to take pictures.
This course, which runs at the foot of "Hanayama mountain" in Japan's famous mountain mountains, has a fresh spring of spring, a cool air feeling of summer, autumn leaves, attractive scenery in any season running.
In the autumnal leaves season, we would like to invite you to Kamoi, which is a little off the course. If you advance the gravel road ahead of the goal a little, you can see "Mt.
※ From the end of November to the middle of May, you can not run because of snow.
---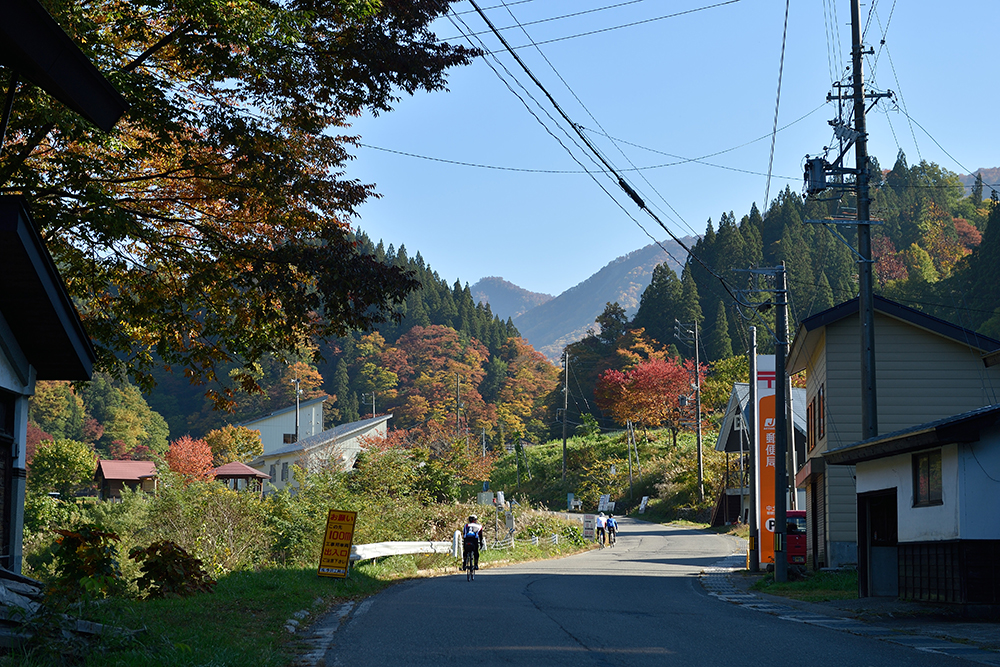 In the early part of the course we will run a settlement along the Nakagawa River while watching private houses, rice field, satoyama.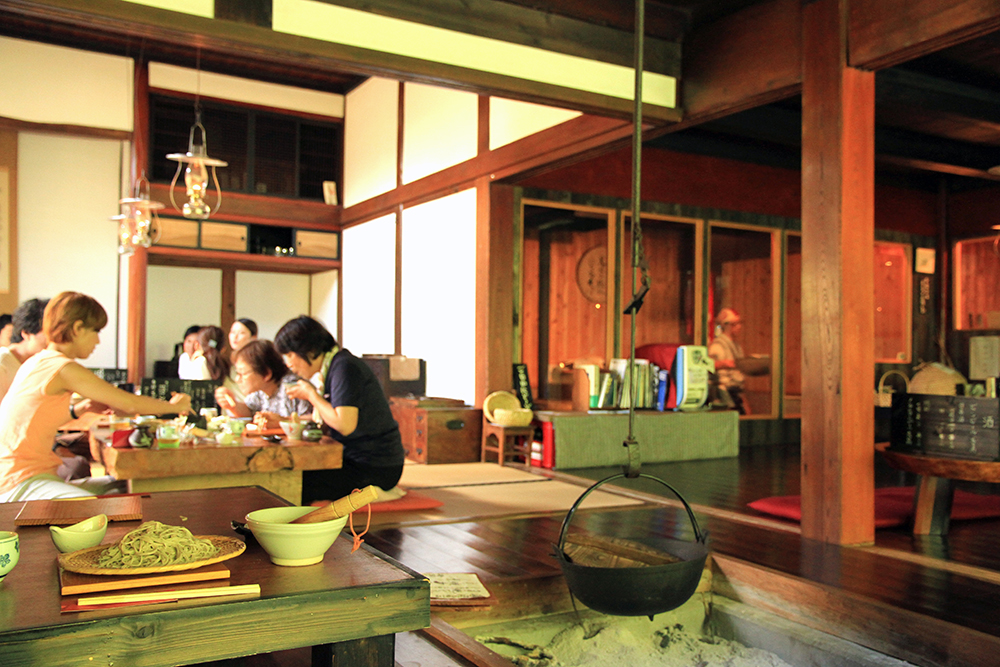 "Buckwheat firefly" A quiet buckwheat shop / firefly that refurbished 120 years old old house, which appears as it enters the Maki (Maki) village in accordance with the arrow of the signboard. Buckwheat flour made from Otaru + some Shinshu is homemade flour in stone mill. Summer is slimmer · For cold weather, buckwheat noodles are buckwheat with oven with firewood. Combined with the calm atmosphere in the store, the smell burning firewood makes you feel calm.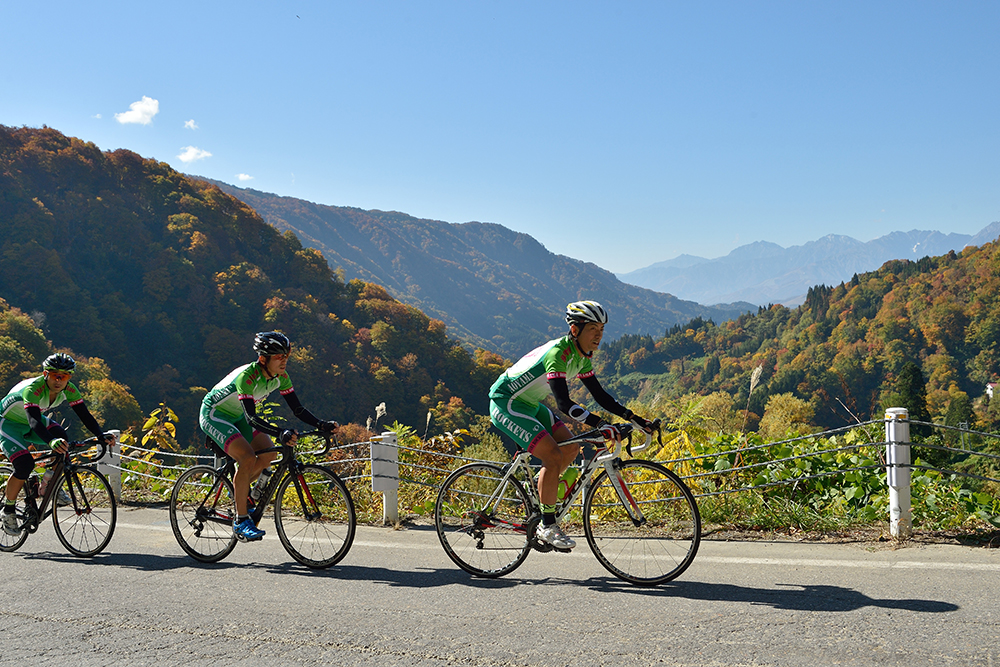 From around 6 km past the average gradient to a slightly tight climbing section of 7%. Northern Alps will be on the other side of the mountain where you have raised the altitude.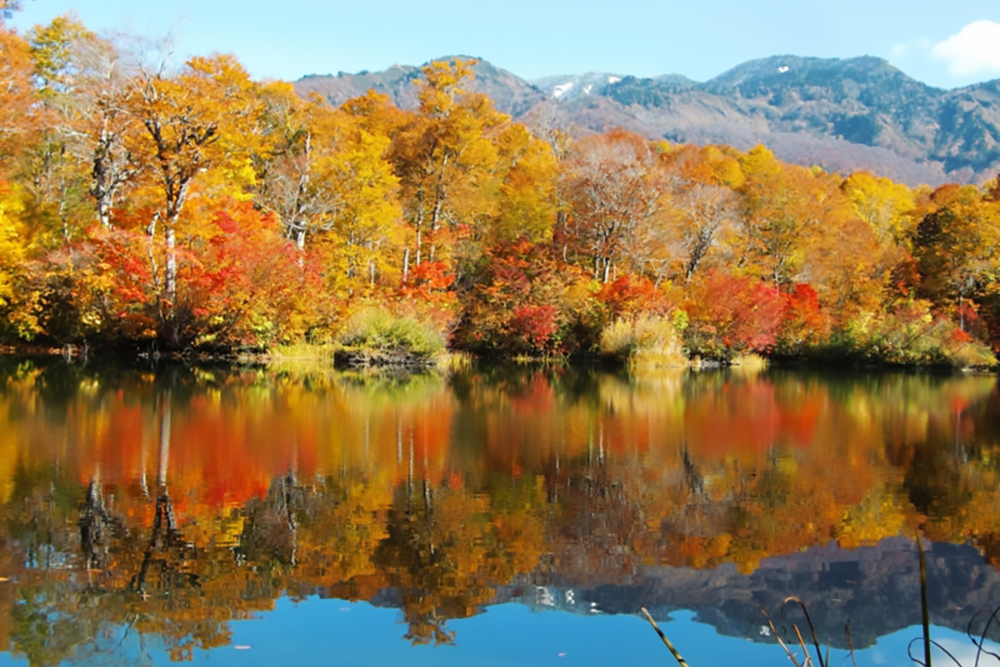 Kamii pond at an altitude of 119 m. A 2 km walking trail surrounded by natural beech forest is set up, and during the fresh green in May, many people including photographers visit in autumn leaves of October. Sunny sky, floating clouds, richly colored autumnal leaves and mountain skin. The sight that they reflect on the calmly still water surface is the breathtaking beauty. Also, in the morning hours, Chaoyang and Mist add a mysterious production.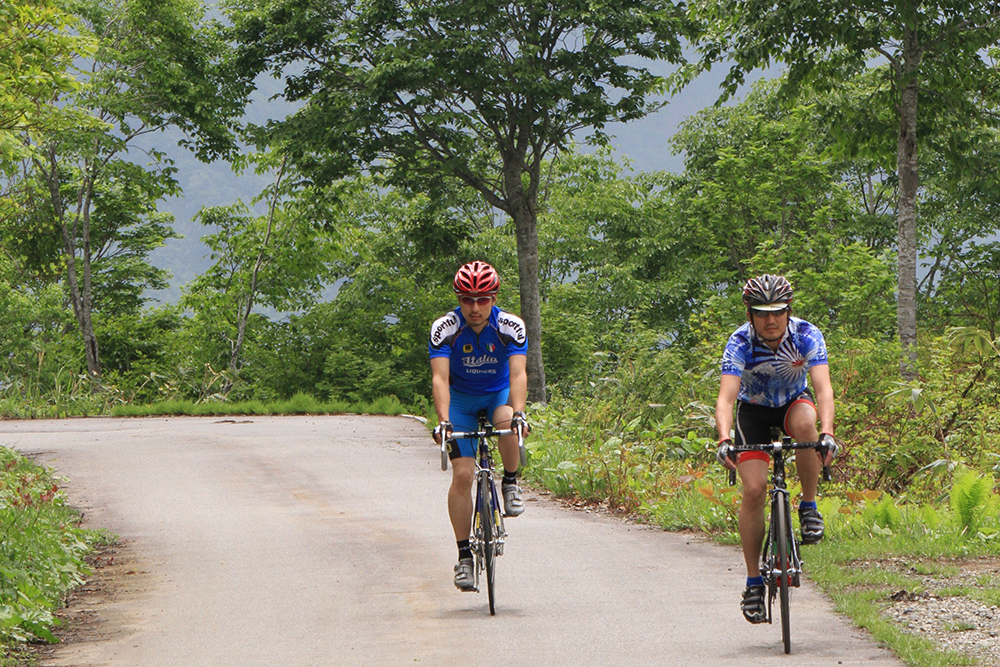 I can not miss the final slope of the average slope of 5% level, but you can enjoy a mountainous and unexplored area full of over 1,000 m altitude.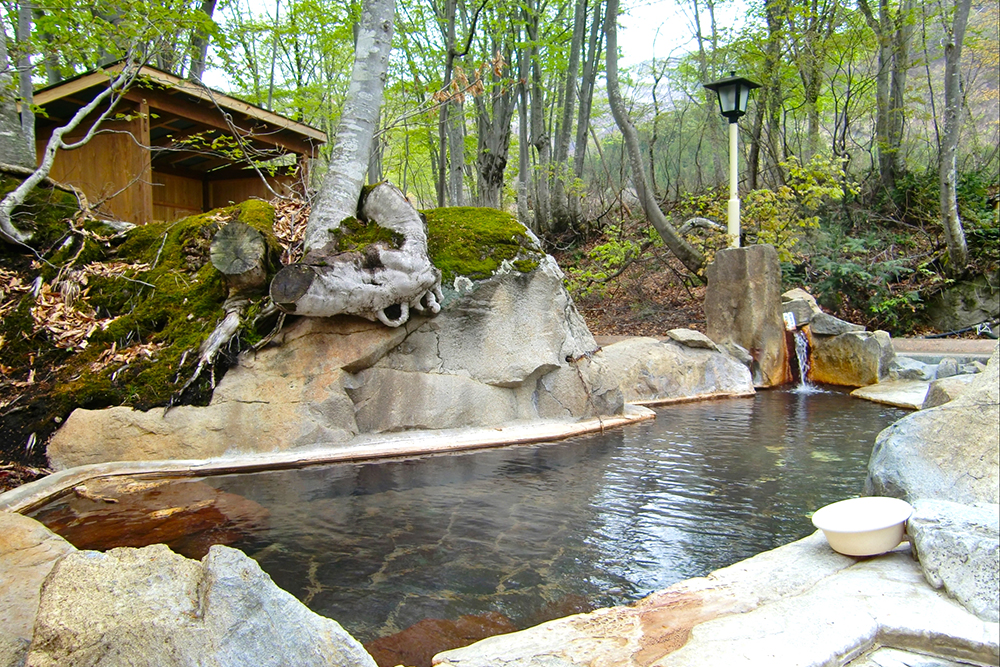 The Amitabha Kogen plateau outdoor bath where you can take a bath at Shimizu is surrounded by a beech forest with a sense of openness and you can enjoy the appearance of nature every season. The hot spring of sour flowing from the source is a sodium · bicarbonate salt spring, which is effective not only for cuts and burns but also for chronic gastrointestinal diseases. Since there is no washing place, let 's use the nearby "Rain Groom" if necessary.