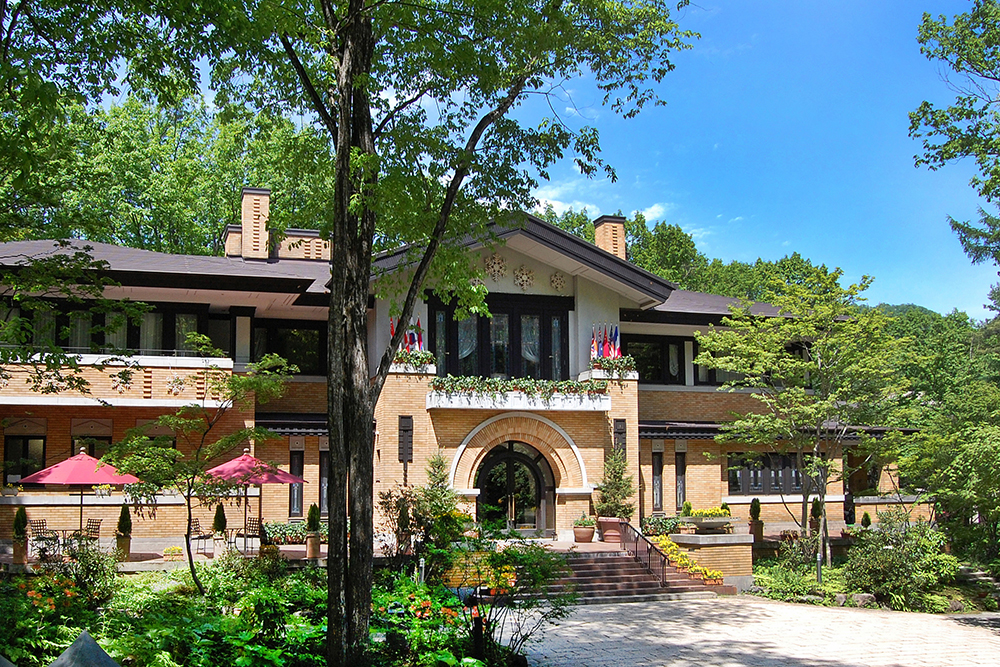 Small luxury hotel standing in the forest of the foot of Hokkaido Mountain in the North Alps.
Room with large jacuzzi bath on window side, variegated rooms with different taste are exactly the "best hideaway hotel" for adults. "French food of commitment" created by a chef who trained at the French three star restaurant, "Good hotel of gourmets" such as good quality service of sommelier who was active at the Toyako Summit. After having a special holiday …, Hakuba mountains and nature, please enjoy "Gastronomy and elegance of peaceful moments".
---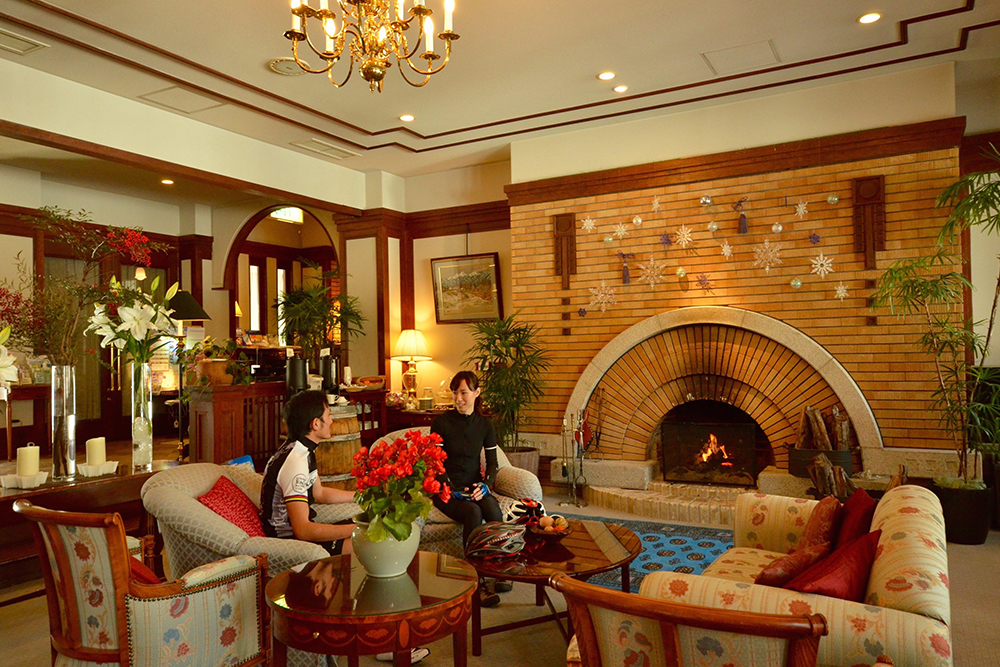 The wide lobby which arranged a classic sofa of various patterns surrounding the fireplace, just like the European Manor House atmosphere.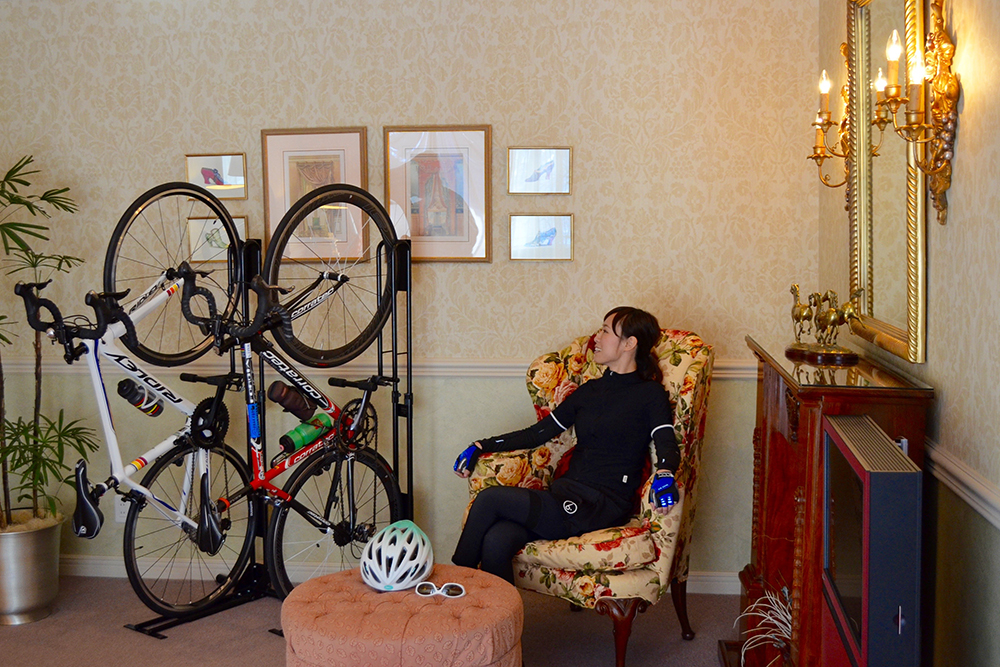 It is an artistic room designed around beautiful furniture, and a car of your choice is part of the interior.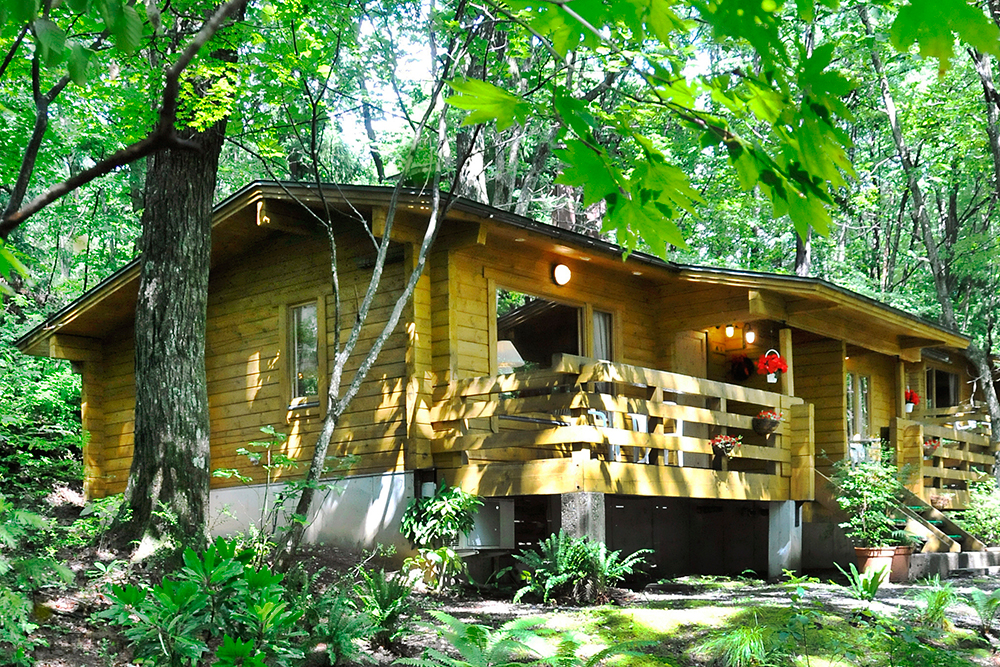 Finnish Log Wood cottage with a large terrace, built in a quiet treefront, is ideal for families and groups.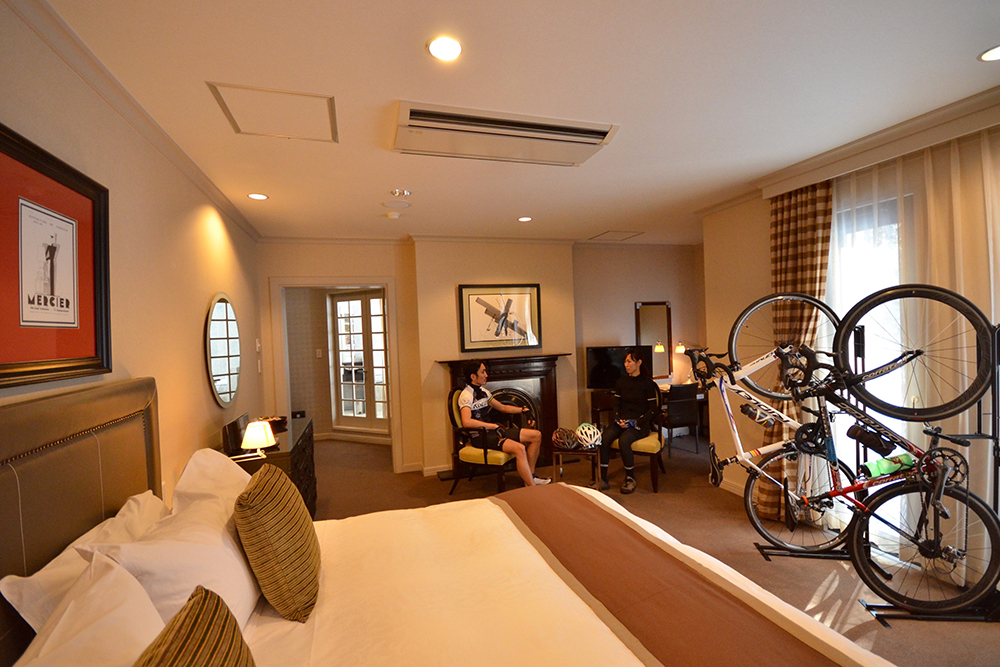 Some rooms are stylish and modern, and it is pleasant to choose a room according to your bike's design.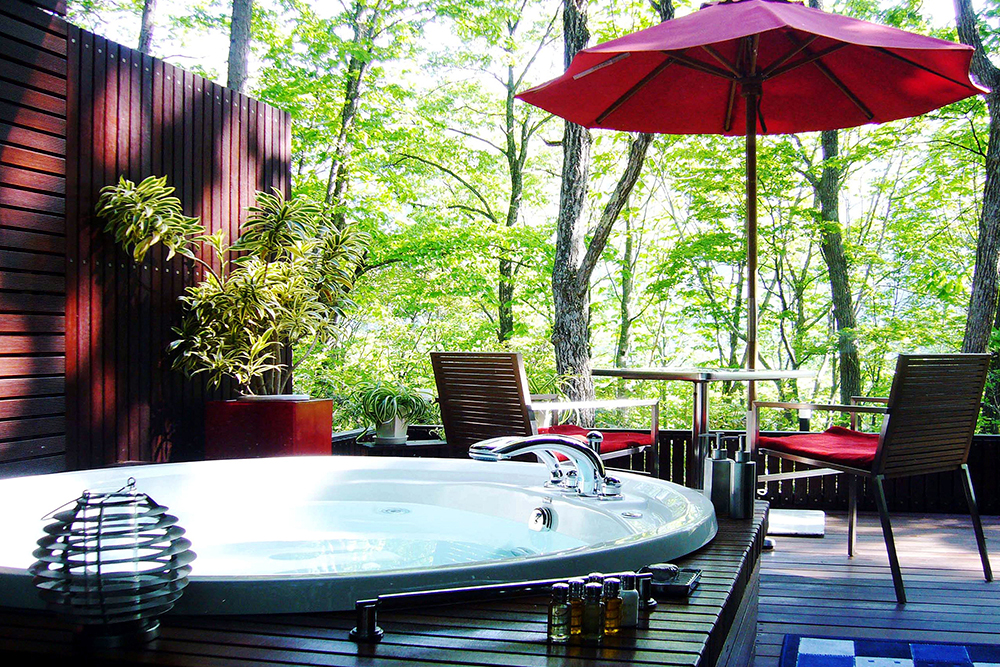 An open jacuzzi bath set on the terrace that fell in the forest. It is irresistible for a cyclist who loves nature.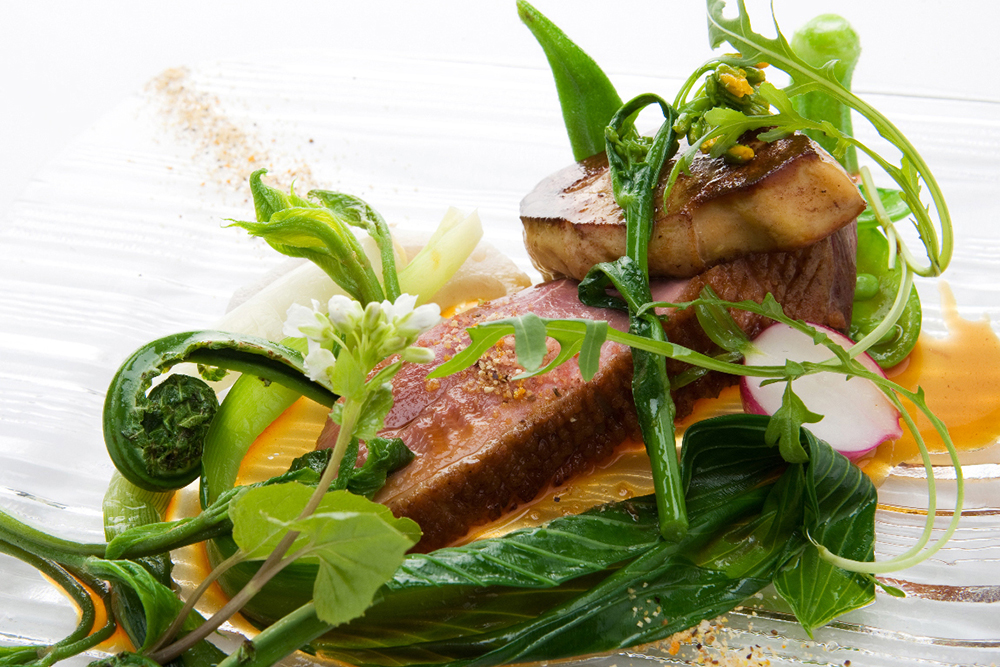 The chef who practiced at the French three star restaurant tastes beautiful French cuisine made with local fresh ingredients with five senses.
Address
4744, Hokujo, Hakuba-mura Kitaazumi-gun, Nagano
Tel
0261-72-7111
URL
http://www.laneige-higashikan.com/
Access
By car: About 60 minutes from Nagano Expressway · Azumino IC or Joshinetsu Expressway · Nagano IC or Hokuriku Expressway · Itoigawa IC
By train: 70 minutes by express bus from Hokuriku Shinkansen / Nagano station or 10 minutes by car from JR Odo Line · Hakuba Station
Parking
Free
Courtesy bus
Reservation required
Rooms
Western-style room 19 rooms Japanese-style room 2 rooms cottage / 4 rooms away
Price
With 2 meals per night JPY21,300〜
1 nights breakfast JPY15,750~
※Service charge and tax not included
C/I Time
15:00〜
C/O Time
11:00
Credit card
Available
Internet
Free Wifi

Bike storage
Guest room bring-in or dedicated storage room
Bike washing place
Cleaning and working space on the side of the front entrance
Laundry
Loan in washer / dryer
Breakfast availability start time
Provide sandwich boxes on request
Sales points
Small luxury hotel which can enjoy cycling and resort life while enjoying majestic view of the North Alps. As a part of the beautiful interior that colors the room, you can bring your favorite car into the room as it is.
Access Map
Facility features

Guest room bring in as it is, private storage room, locked etc in lobby etc

Bicycle cleaning / work space

Laundry machine / dehydrator loan or laundry service

Lending of pneumatic pump and simple maintenance tool

Receipt / shipment of parcel delivery service (including bicycle)

Establishment of guidebooks such as route map for cycling

Provide breakfast for cyclists (early morning response)

Sales of puncture repair kits and tubes

Baggage storage temporarily

Temporary use of shower / bath

Lending of sandals / geta etc.

Massage / fitness facilities

Free shuttle service where you can load a bicycle

Road bike / mountain bike rental service

Sales of bicycle-related accessories (wear, caps, gloves, socks, squoches etc)

Introduction of Cycling Guide