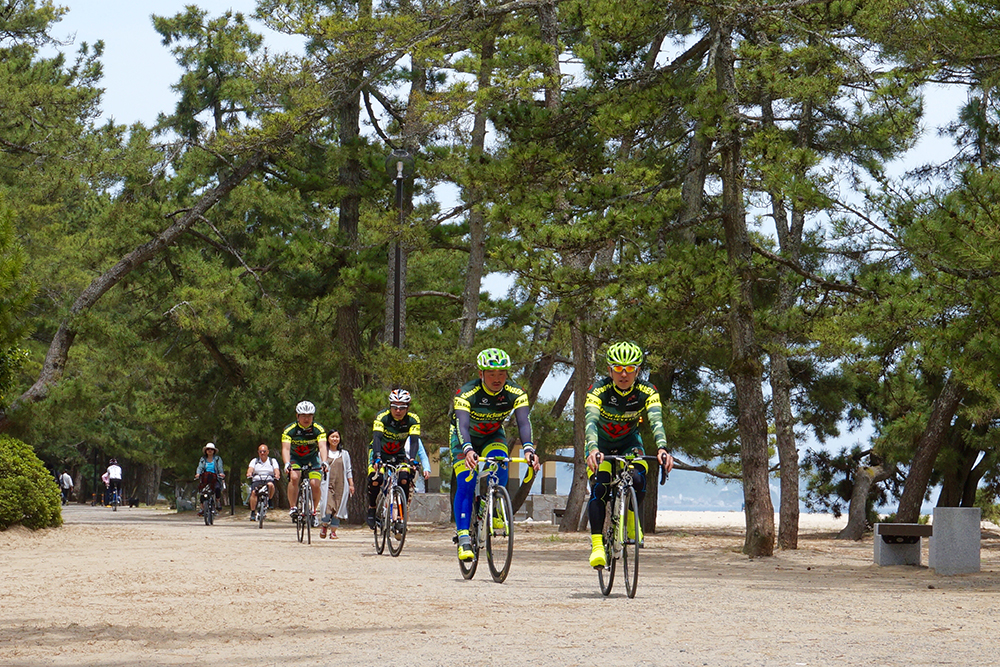 Aiming at "Amanohashidate" one of Japan's three scenic spots from the Kinosaki Onsen, we visited the base of the wild restoration of the country's special natural treasure "Stork" on the way and stopped by the former castle town called "Izushi" on the way back on the way back. Long ride route of less than 130 km.
To go through several tunnels in the route, the bright lights before and after are indispensable.
Leave the Kinosaki Onsen and visit the classic "Genbudo Cave" and visit the "Stork of Townspeople Park" that tackles the protection and reintegration of "Stork". If you are lucky, you can also see that the wild reared stork grows a chick on the artificial nest tower.
Route crosses prefectural border small pass (Kawari tunnel) and go from Hyogo prefecture to Kyoto prefecture. If you repeat some ups and downs and enter the way by the sea, Amanohashidate will be near soon.
This Amanohashidate floating in Miyazu Bay with a total length of 3.6 km, in fact, the road of the sandy is a prefectural road, which is considered to be a bicycle pedestrian road. In other words, Amanohashidate can run by bicycle.
After enjoying the ride across Amanohashidate, the route again crosses the prefectural border pass (Iwaya Pass) and goes to the desert stone in a peaceful country scenery.
Enjoy the atmosphere of the castle town and enjoy the famous "Iruki dish soba" in the Izumi also called Tajima's small Kyoto. There are as many as 50 buckwheat shops in the city of Izushi.
I will return to the Kinosaki hot spring running along the Maruyama River on my way back.
---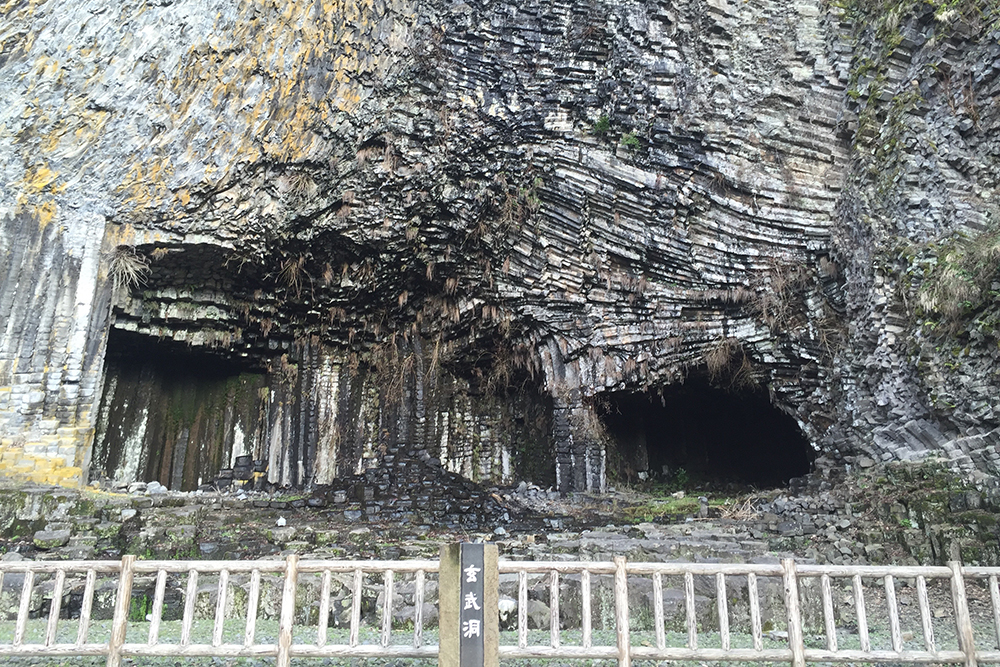 The natural treasure "Genbudo" of the country which became the origin of the name of "basalt" is about 5 km from the Kinosaki Onsen of this route.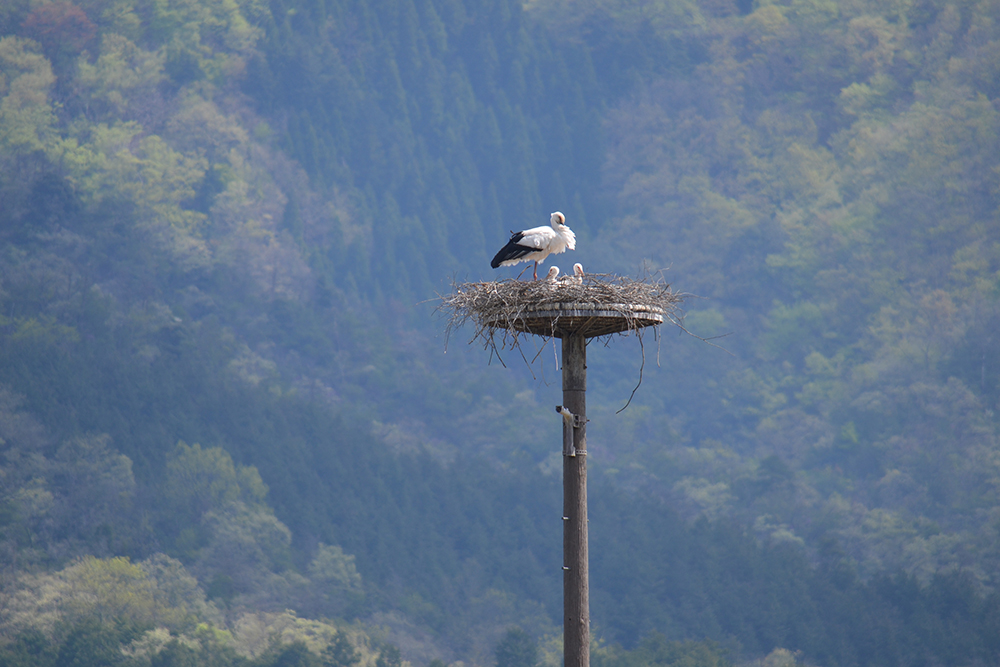 In the vicinity of "Stork of the Stork", it can be seen that the wild reared stork grows a chick on the artificial nest tower.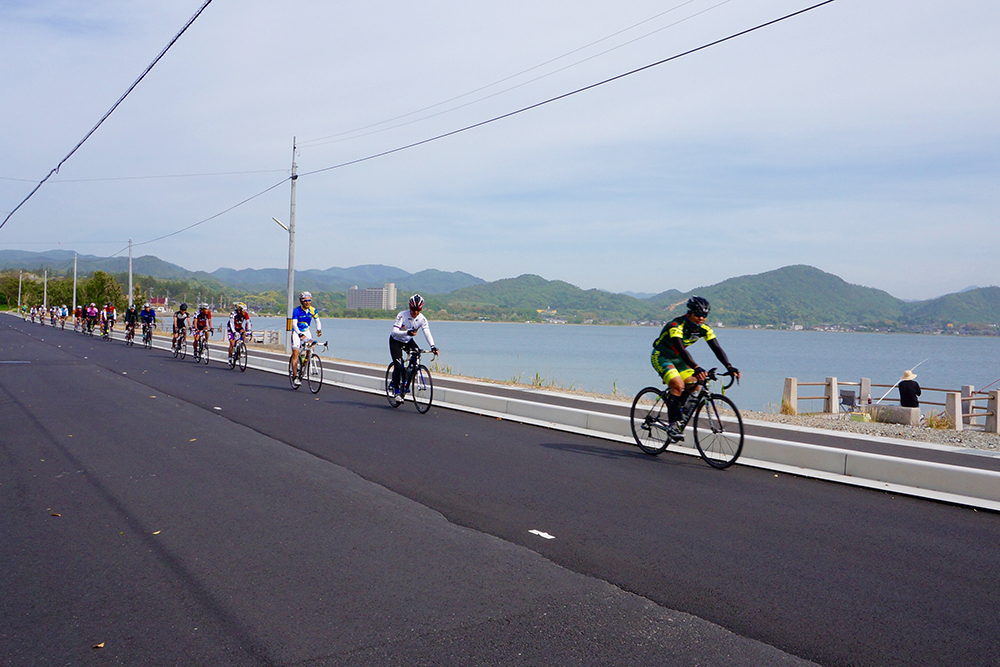 As soon as the sea is visible, Amanohashidan who aims for is a little more.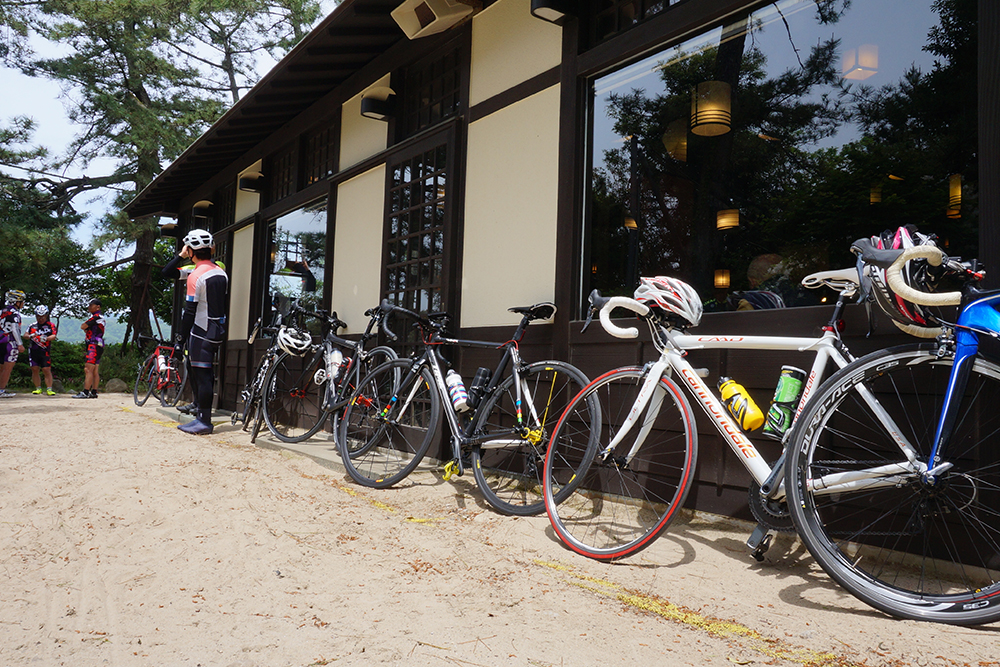 It is also good to have a break or lunch at "Hashidate tea shop" in Amanohashidate. I heard that Asakari-don is recommended.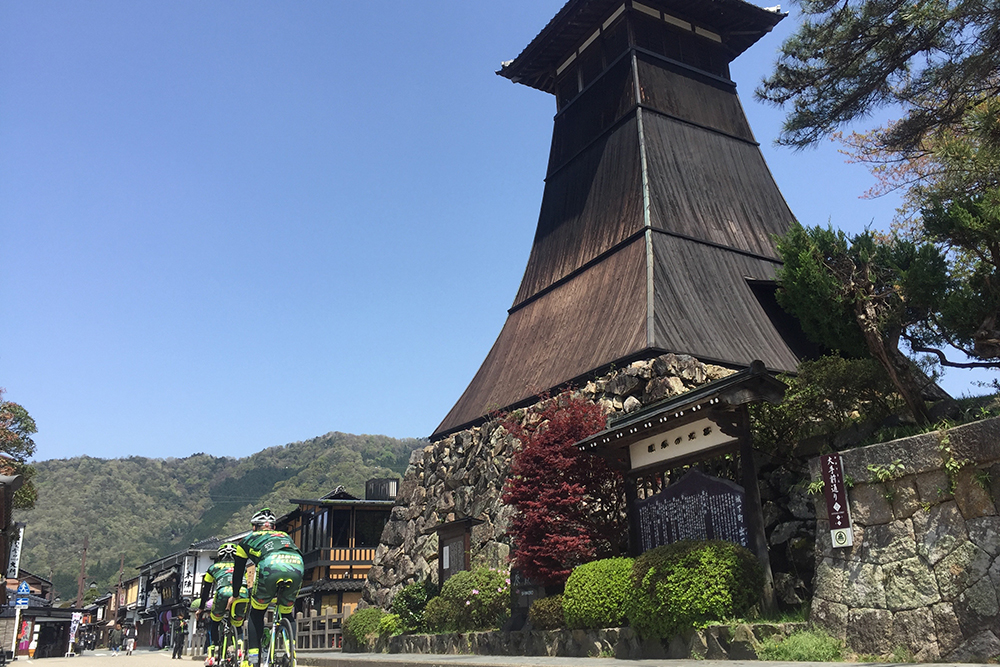 In the Izushi, the cityscape of the castle town remains, including the oldest clock tower in Japan, which is a symbol.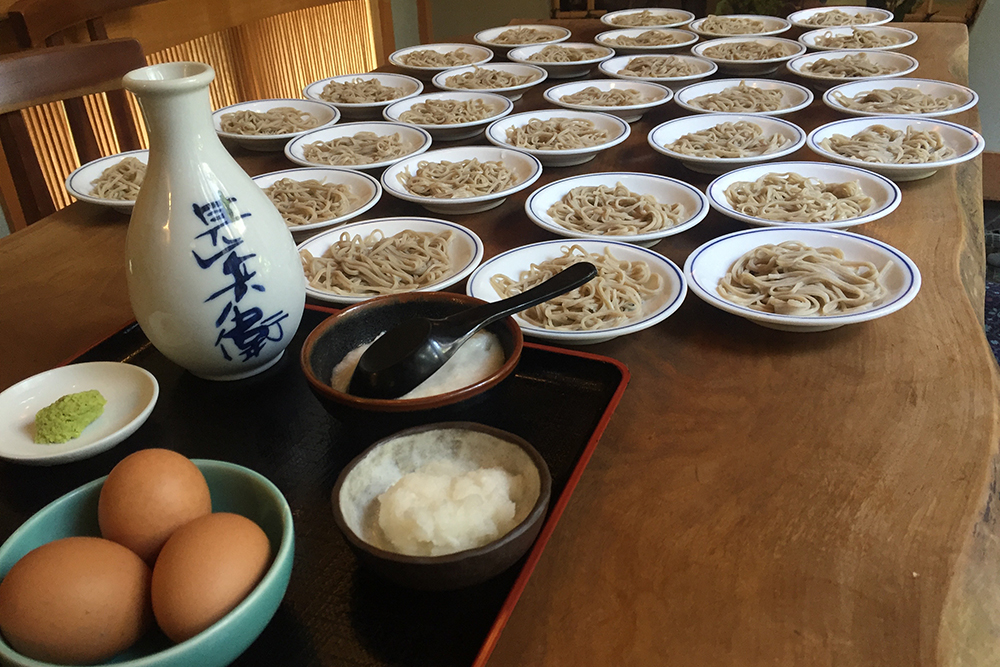 Izumi specialty "Iruki dish soba" is served with a dish of 5 servings per serving serving as a small dish of Takemiyaki together with a dish such as shredded radish, shredded radish, wasabi, troll, raw chicken egg etc. I will. Of course, you can order an additional dish.