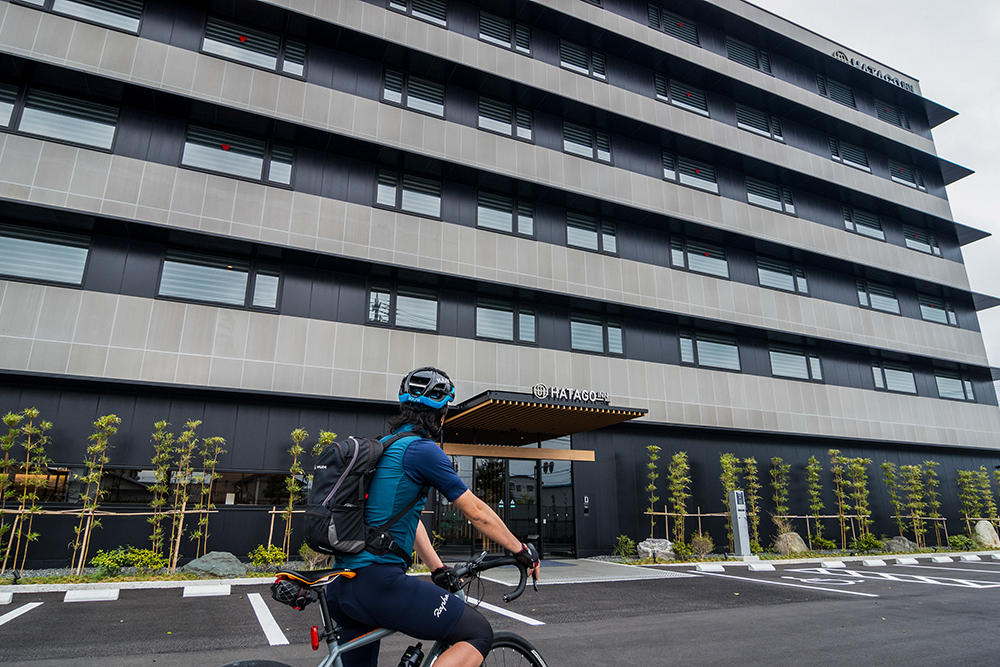 Once a budget crowded as accommodation for the common people. There was not only a place of accommodation, but also a space of play.
If there is a basket in the present age, the hotel will surely be more interesting.
In "HATAGO INN" which was born from such idea, we prepared free space with about 10,000 cartoons, and a large public bathhouse in old-fashioned public bath style.
Please experience the contemporary lodge which gathered ideas to make "stay" more enjoyable.
---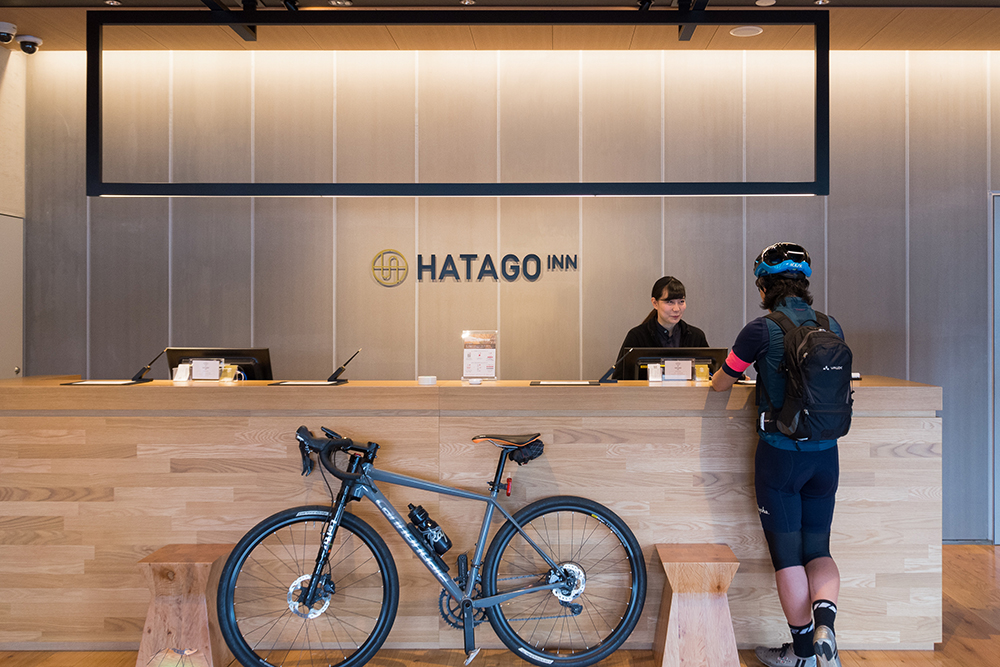 The cyclist of the journey enters the hall while rolling the bicycle and checks in at a comfortable reception where the warmth of wood and the contrast of a sharp straight line are comfortable.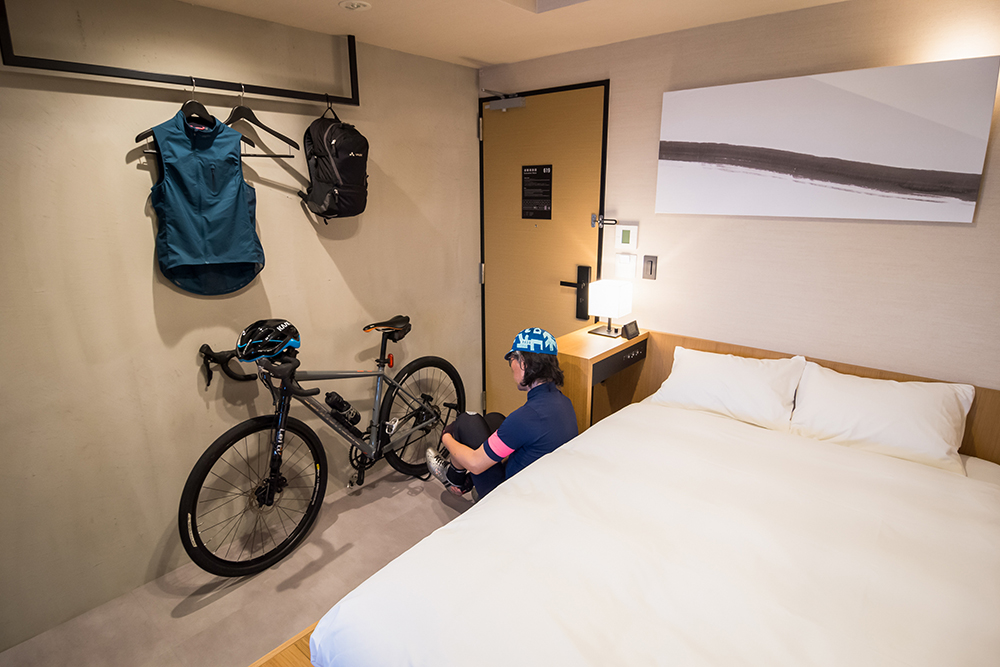 "Bicycle room" is a special specification room for cyclists, which brings a bicycle as it is to the tile part of the dirty tone set in the entrance of the room and can store the car safely in the room. It is comfortable such as a spacious and comfortable bed and a large washroom separated from the shower room.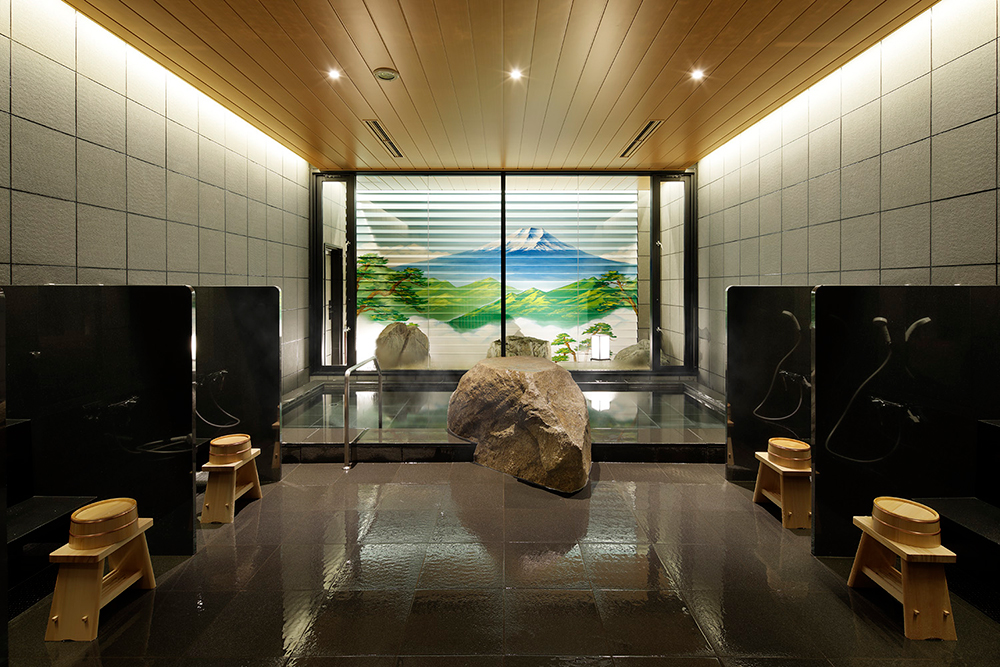 A large bathtub with a large natural rock and a picture of Mt. Fuji impressive is ideal for stretching your legs and healing the fatigue of rides.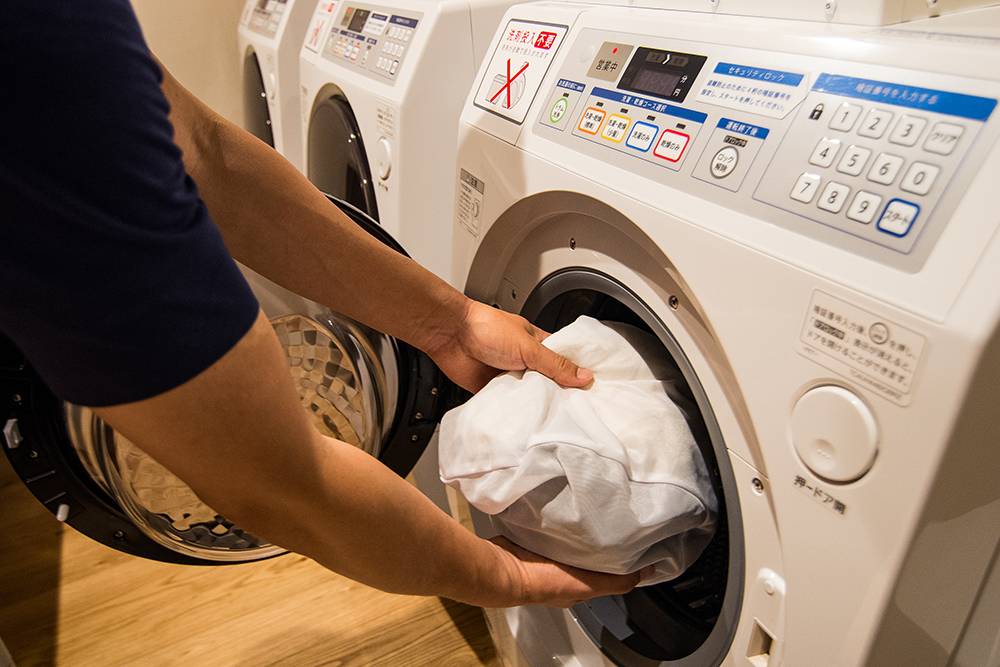 Dirty cycling clothes are laundered in a state-of-the-art drum-type washing machine coin laundry with a security lock function.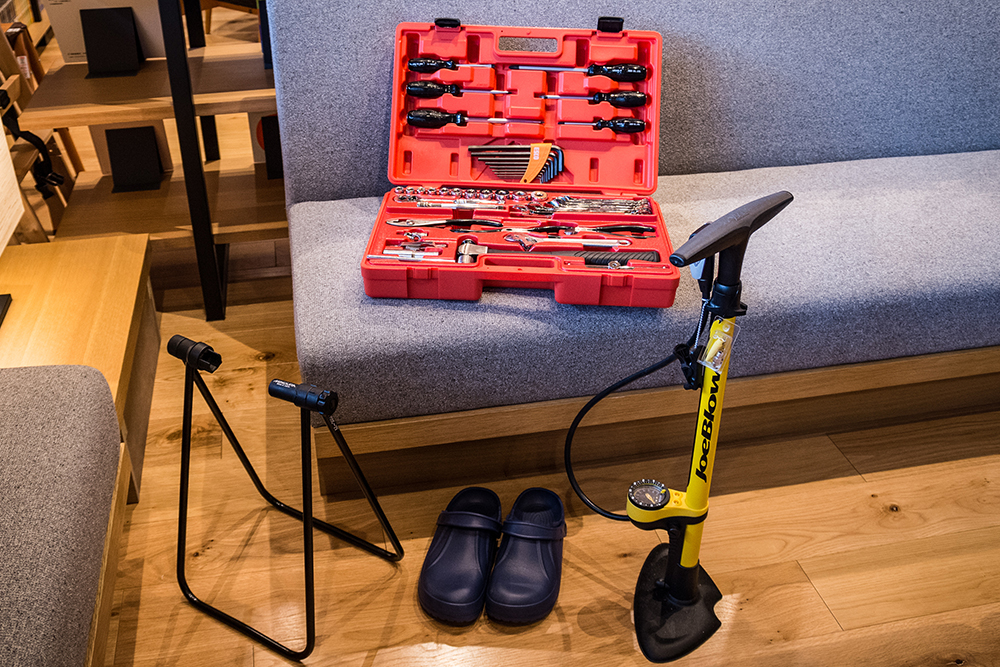 Besides bicycle tools and air pumps, sandals (crocs) can also be lent out for free.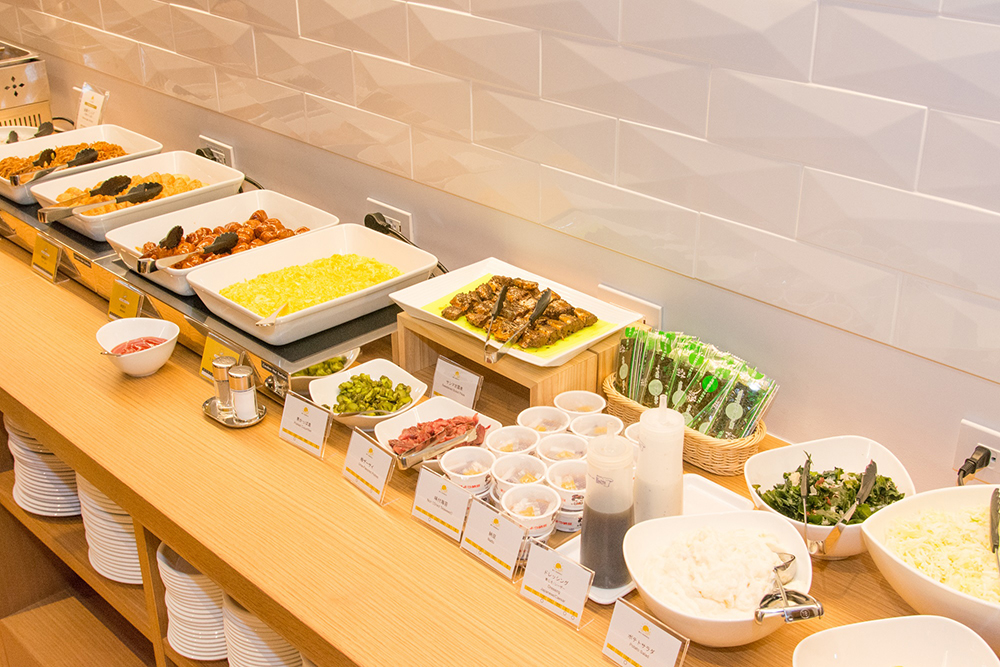 Buffet style breakfast starts at 6:30 in the morning. In addition to accommodating both Japanese and Western food schools, local daily menus such as Shiogama Shiara and Shizuoka Oden are also available.
Address
869, Iguchi, Shimada-shi, Shizuoka
Tel
0547-30-0111
URL
https://www.solarehotels.com/hotel/tokai/shizuoka/hatagoinn_shizuokayoshida.html
Access

By car:

About 2 minutes from the Tomei Expressway "Yoshida IC"


By taxi:

About 18 minutes from Tokaido main line "Shimada station"


By taxi:

About 15 minutes from "Shizuoka Airport"
Parking
Free
Courtesy bus
No

Rooms
Western-style room 110 rooms

Price
(Reference price)
Bicycle room 【Non-smoking】 1 person / room when using 1 night with breakfast JPY5,600(tax included)~
C/I Time
15:00〜
C/O Time
10:00
Credit card
Available
Internet
Free Wifi

Bath
Big bath

Bike storage
Room brought in
Bike washing place
Hotel designated place / hose rental
Laundry
Laundromat of drum type washing machine
Breakfast availability start time
6:30 – 9: 00 Japanese style Western style Biking
Sales points
Please be assured of customers who are concerned about putting expensive bicycles outside.
We offer guest rooms where you can bring your valuable car, a partner of your trip.
The "bicycle room" where you can bring in your precious bicycle is also possible for car maintenance in the room.
Access Map
Facility features

Guest room bring in as it is, private storage room, locked etc in lobby etc

Bicycle cleaning / work space

Laundry machine / dehydrator loan or laundry service

Lending of pneumatic pump and simple maintenance tool

Receipt / shipment of parcel delivery service (including bicycle)

Establishment of guidebooks such as route map for cycling

Provide breakfast for cyclists (early morning response)

Sales of puncture repair kits and tubes

Baggage storage temporarily

Temporary use of shower / bath

Lending of sandals / geta etc.

Massage / fitness facilities

Free shuttle service where you can load a bicycle

Road bike / mountain bike rental service

Sales of bicycle-related accessories (wear, caps, gloves, socks, squoches etc)

Introduction of Cycling Guide