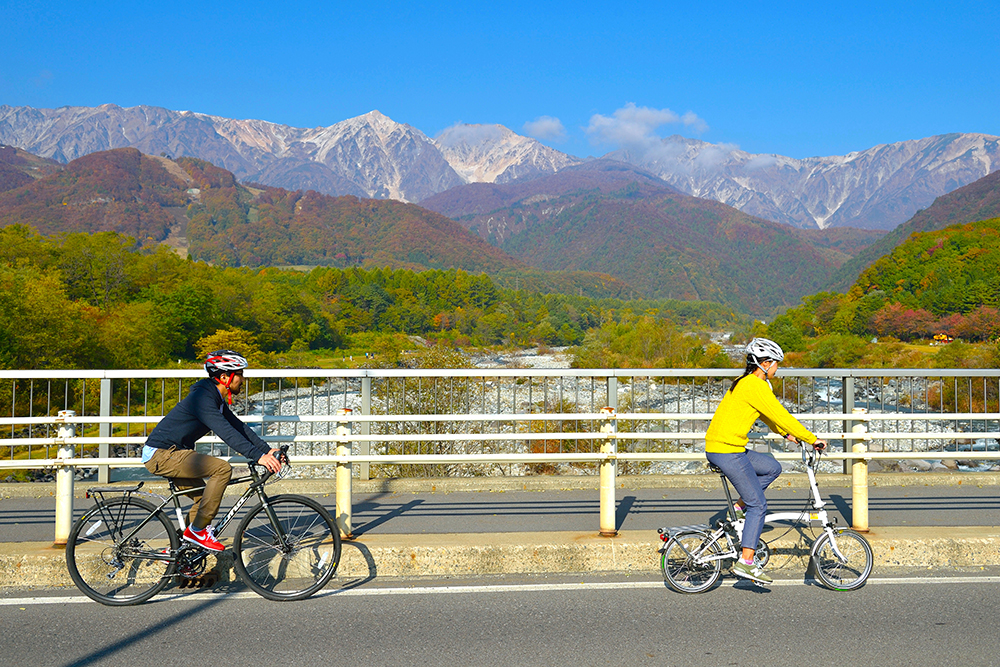 Hakuba is the north-east region in Nagano located at the foot of the North Alps. It is in a basin enveloped by ravines and vast mountain ranges.
Although often known for its winter ski resorts, Hakuba is a great enjoyable place for cycling in spring and summer season with flowers abloom and various tourist facilities. The snowcapped Alps are also visible in the warmer seasons. Enjoy these views while cycling along a route in the smooth basin, a challenger hill or a melange of the two. Another historical route called "Shio no michi" (road of salt) between castle town Matsumoto and Itoigawa on the Sea of Japan coast is recommended to see by bike.
Otari village in the northern area of Hakuba is tucked away in a canyon between two large mountain terrains. This unique geographical feature motivated a project to carve out 7 routes of hill climb courses begun in 2015 and to be completed in 2017. The total elevation of the 7 courses will be higher than Mt. Fuji, at over 4000m.
---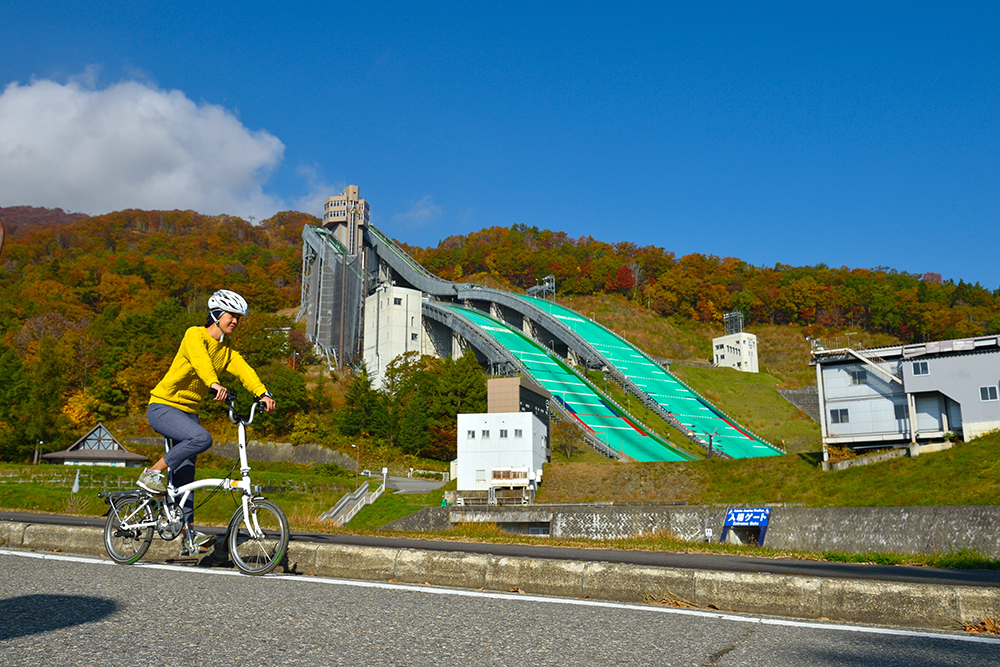 "Hakuba Ski Jumping Stadium' which brings back touching scene of the Japanese ski jumping team's gold medal in Nagano Winter Olympic 1998, and it is open to the public up to the starting point.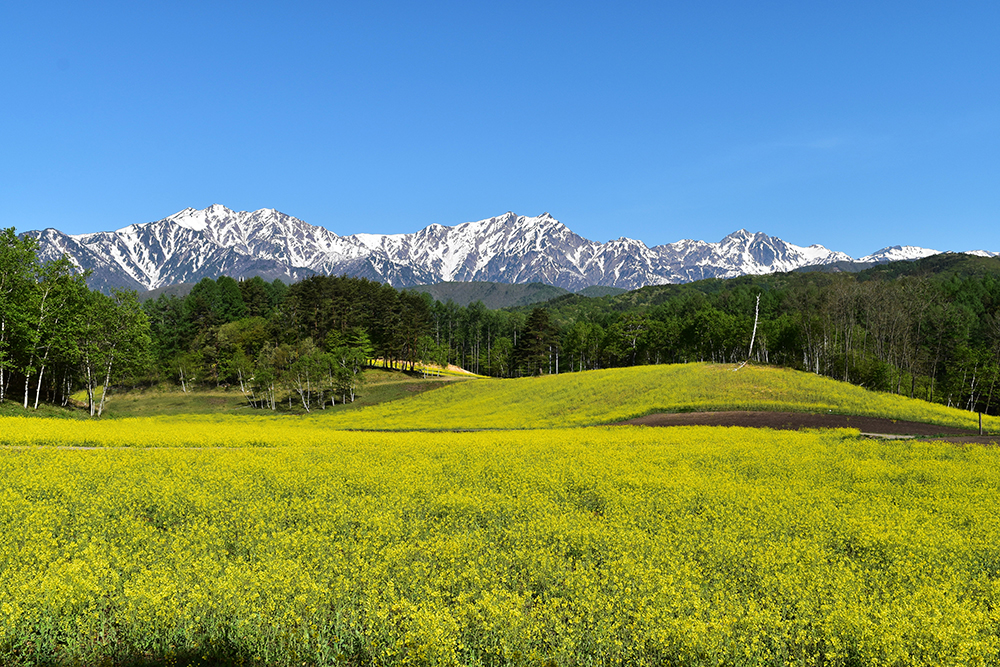 A magnificent North Alps soars heavenward beyond over the carpet of rapeseed.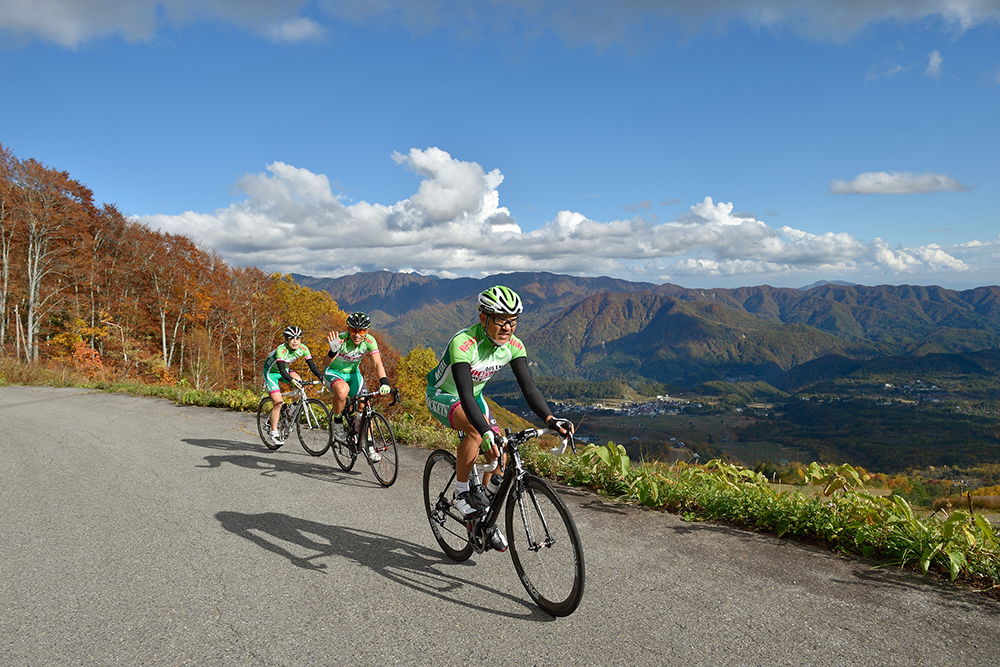 The first step of the hill climb course series where Otari village is proceeding. In Tsugaike Nature park course, there is the marvelous view point where you can get the whole view of the foot of the mountain.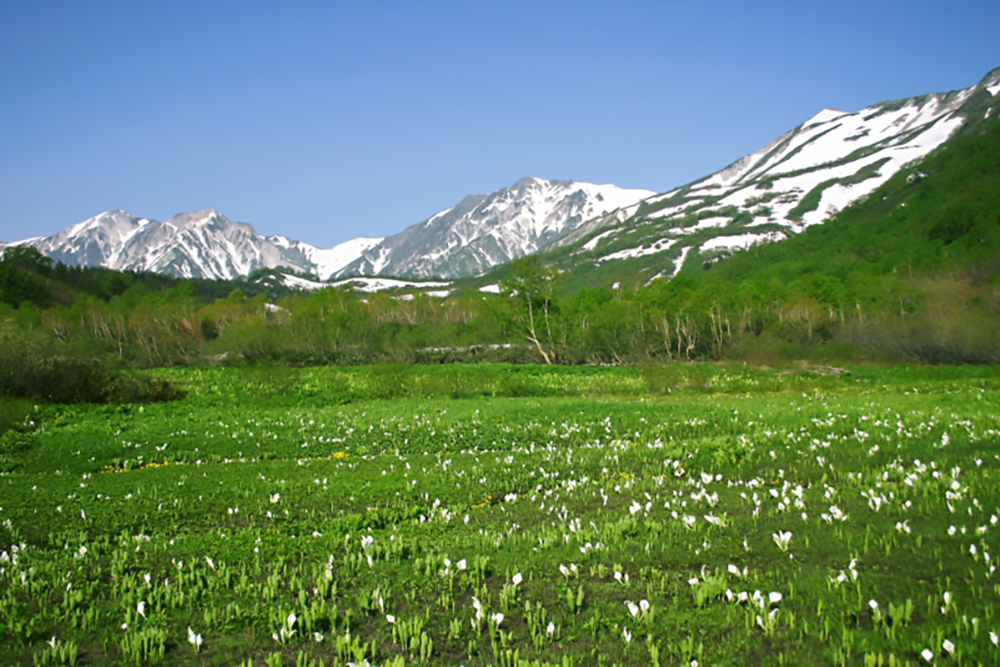 Tsugaike Nature Park commanding a distant view of magnificent Hakuba mountain ranges is one of the greatest high moors in Japan. The esplanade is available in the park, and many people enjoy taking a walk and viewing the season to season views which are the skunk cabbage (mizu basho) in spring, the alpine plants in summer and red leaves in autumn.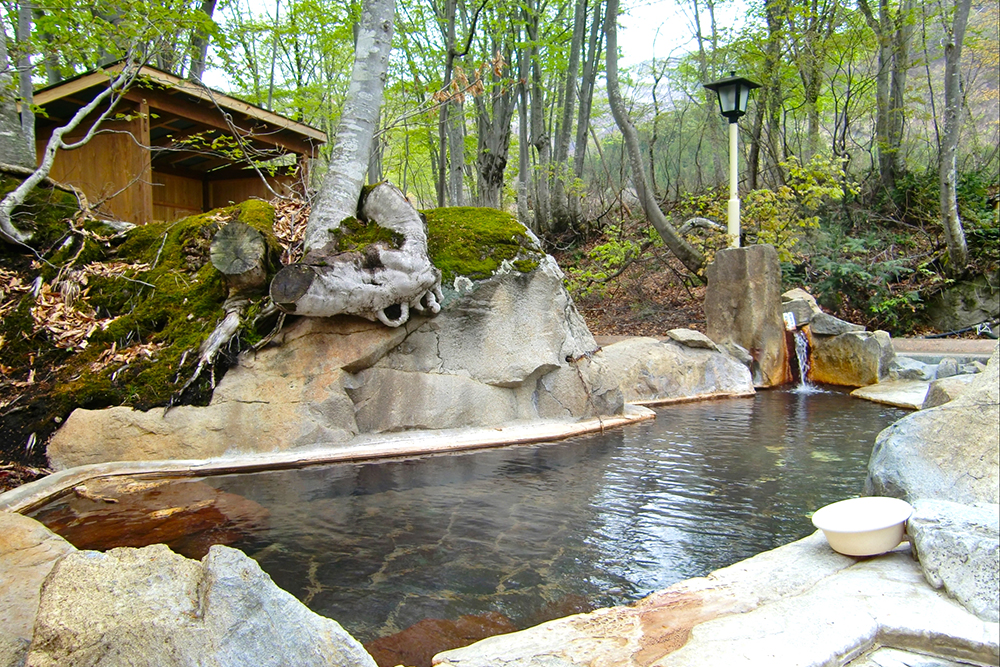 Amakazari Kogen out door Onsen, which is spaciousness onsen surrounded by Japanese beech trees, and you can enjoy the seasonal scenery.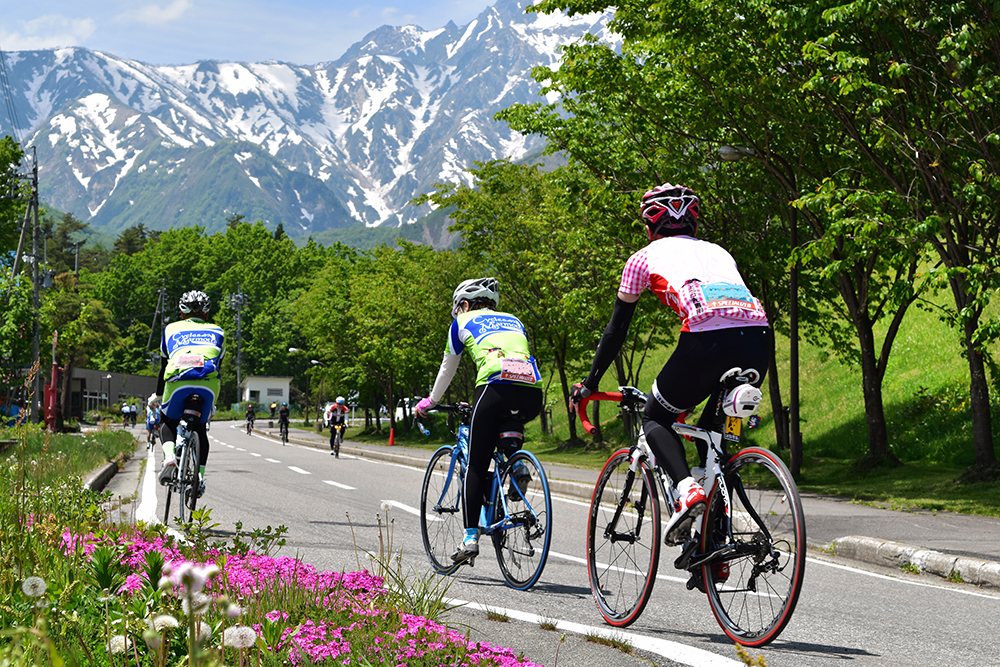 The superb view routes of Hakuba, where you can overlook the North Alps are very popular among the cyclists who joins "Alps Azumino Centry Ride" which takes place every year in May.
Overview