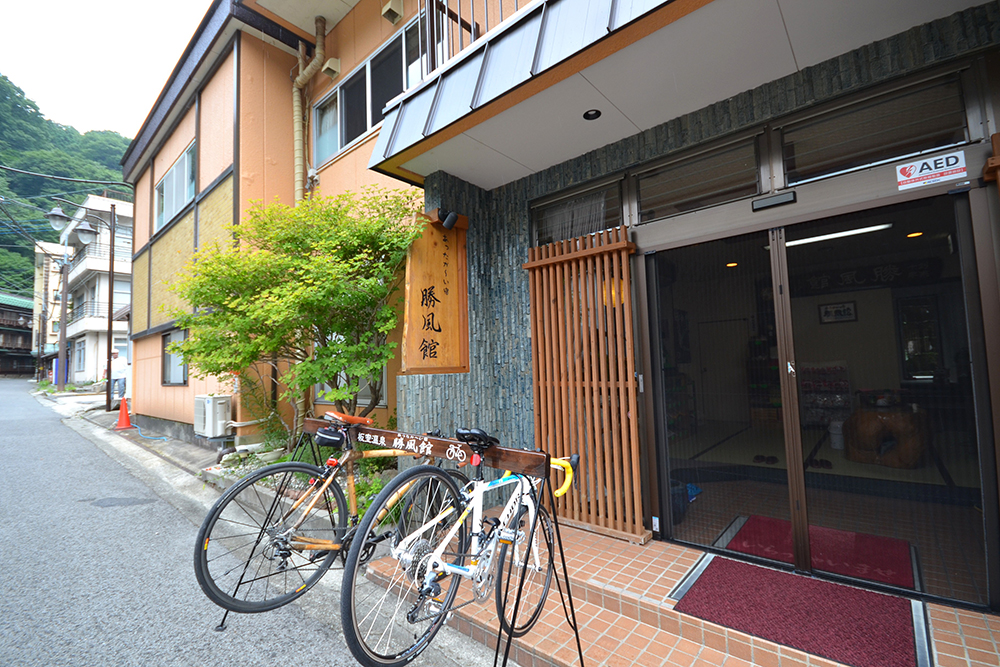 Itamuro Onsen Town, famous for its " Shimotsuke medical bath" is located in the quiet mountain valley at the western edge of the Nasu mountain range. The town is quaint and quiet. An iconic yellow vending machine with the " Nasu Blazen" professional race team logo marks the cycling presence in town. The hotel behind the vending machine hosts Blazed racers during their training camp. This hotel owner makes every effort to manage and take care of the race team, and will extend his warmth and hospitality to visiting cyclists. The town has an active outdoor presence within the old-style Onsen atmosphere.
---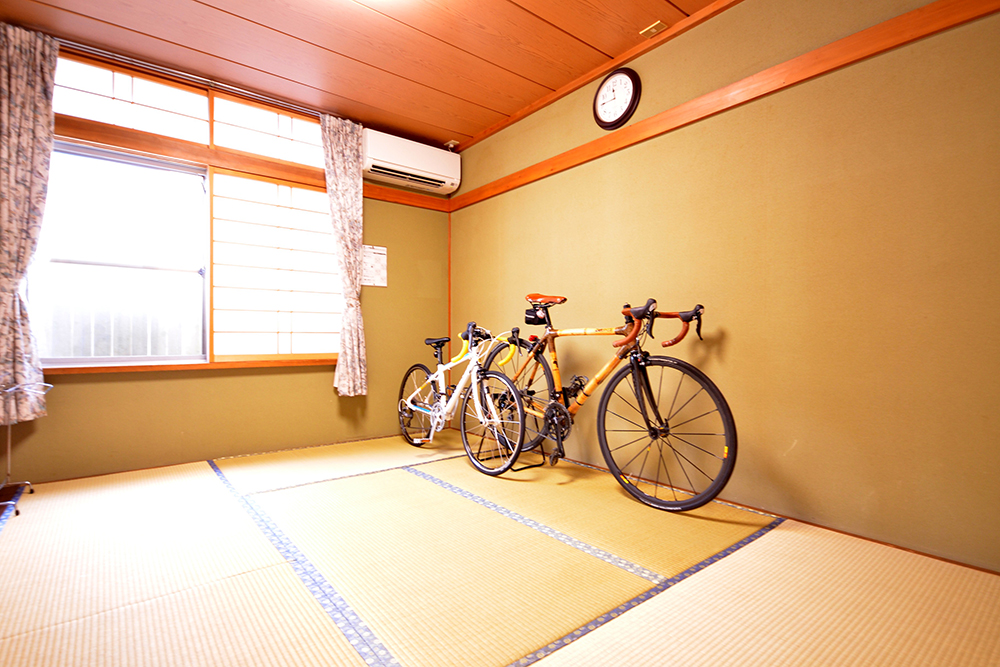 Guests may store their bicycles on the first floor in the special storage room shown here. All guests' bicycles are locked away here.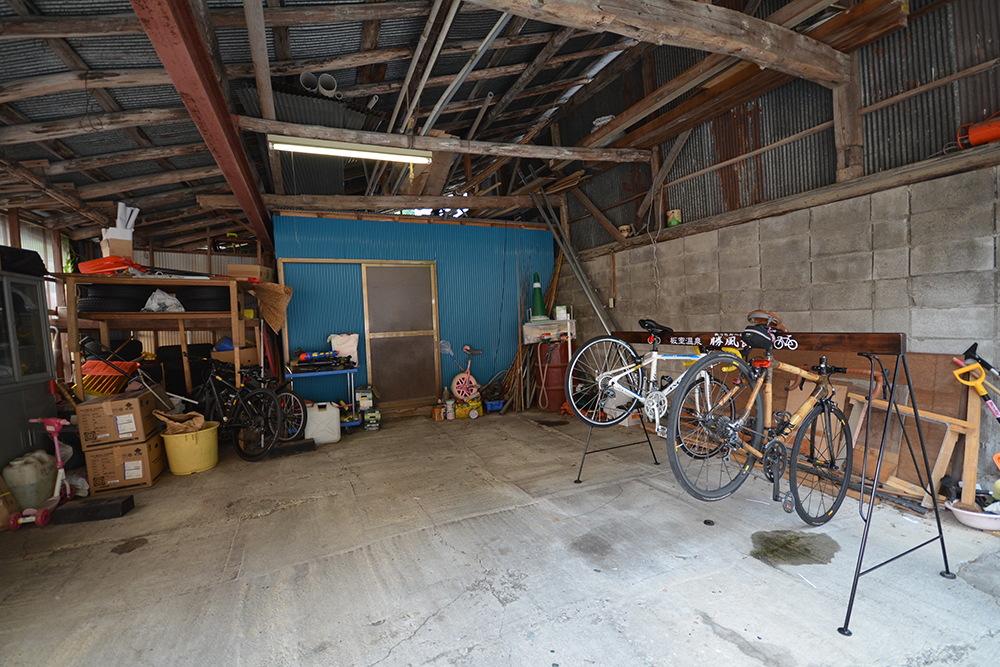 There is also a roofed garage across the street where guests may store and maintain their bicycles.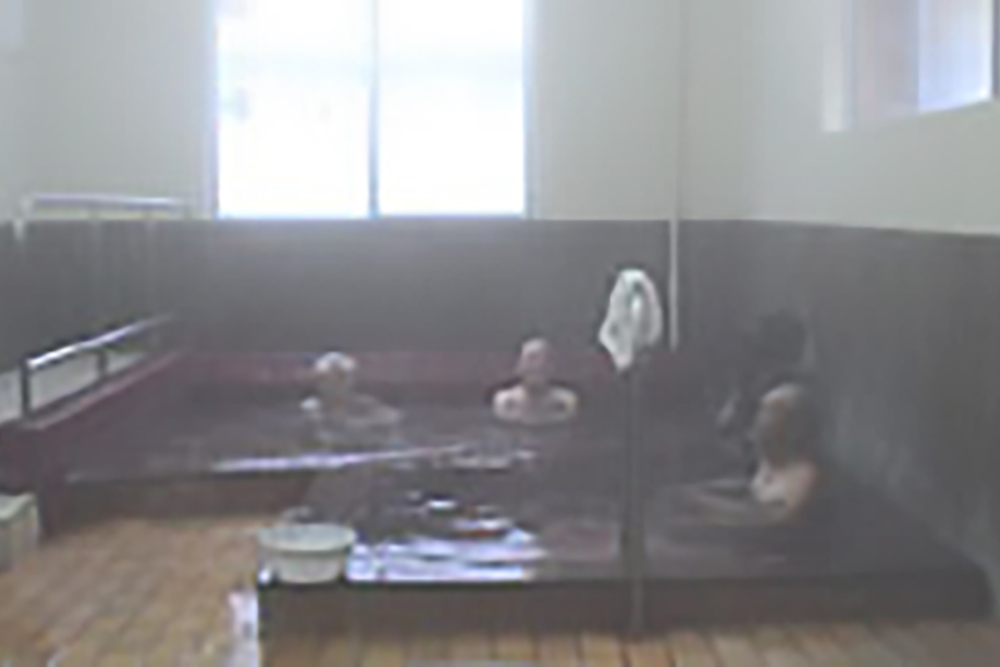 The famous " Shimotsuke medicine bath" gets its name from a time when people retreated to the onsen to cure illness. Now, this 100% free-flowing spring is a luxury and sought after for its healing and beautifying properties.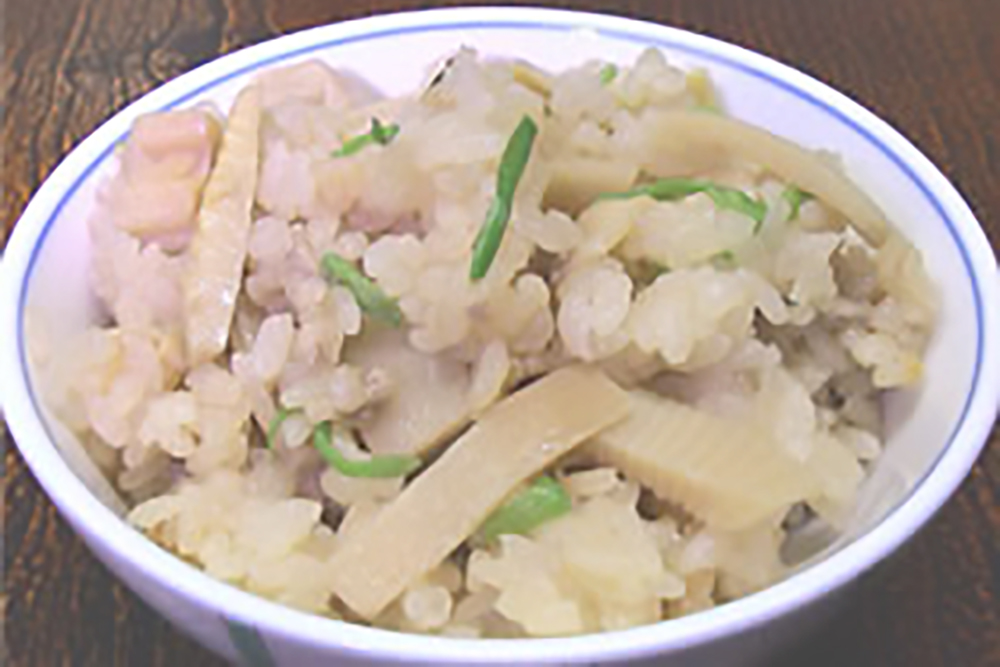 Dishes served are mainly " Yamano Sachi" , an arrangement of edible wild plants and freshwater fish. The hotel offers these special local dishes at least once a week: okowa, a glutinous rice dish steamed with red beans or other ingredient; and t akikomi gohan, rice seasoned and cooked with meats or vegetables.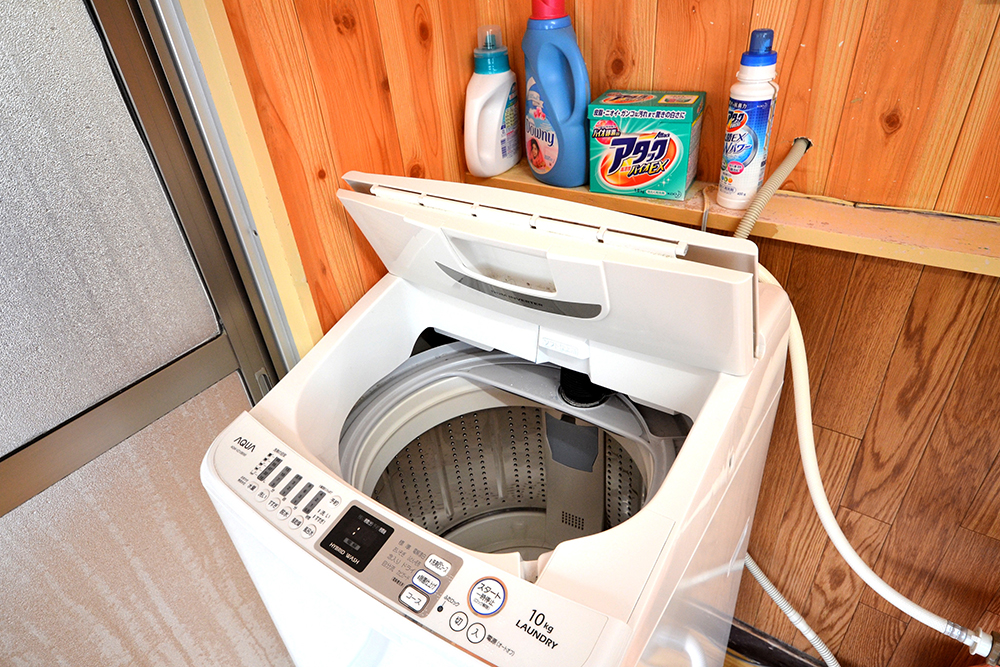 The washing machine in the bathroom is available for free. You can wash your sweaty wear and hang them dry indoors- start the next day fresh!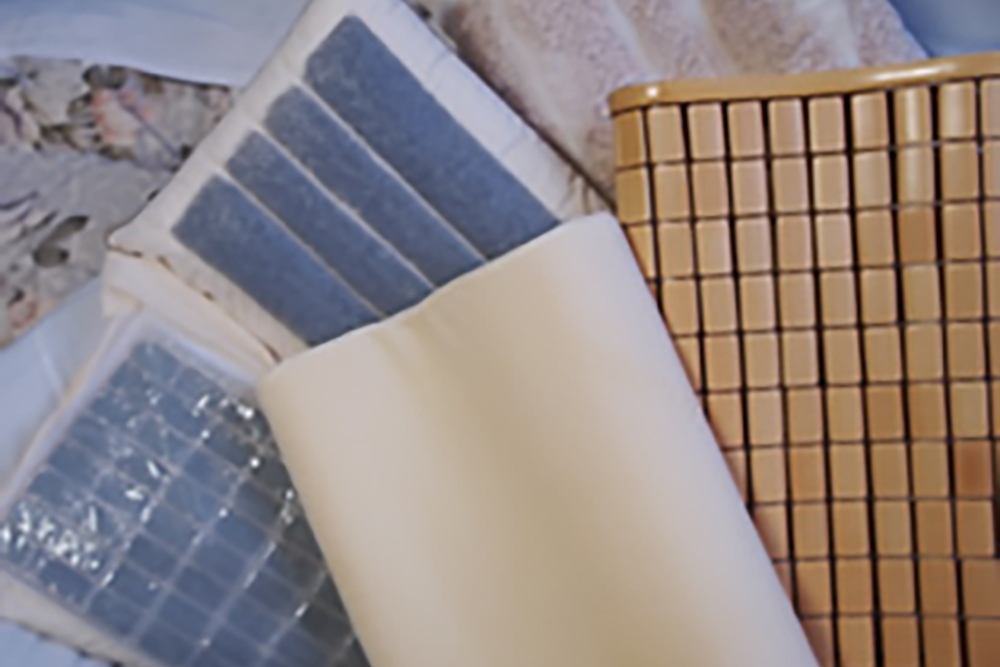 The hotel offers a variety of pillows so guests can choose their favorite pillow.
Address
1136 Itamuro, Nasushiobara City,Tochigi
Tel
0287-69-0224
URL
http://www.shoufukan.com
Access
By car: Exit the Tohoku Expressway at Kuroiso/Itamuro IC and for about 20 minutes.
By bus: From Kuroiso Station takes about 35 minutes.
By taxi: From Nasushiobara Station takes about 30 minutes.
Parking
Free
Courtesy bus
Reservation required
Rooms
17 Japanese-style rooms
Price
1 Night 2 Meal: from JPY7,000- Tax& Bath tax not included(JPY150)
C/I Time
12:00 –
C/O Time
10:00
Credit card
Not available
Internet
Free Wifi
Bath
Large public Onsen baths
Bike storage
Storage room with stand
Bike washing place
Parking lot with the roof.
Laundry
Automatic washing machine is in bathhouse dressing room(Free)
Sales points
Owner supported [Nasu Blasen] which is Nasu pro rode race team. So the understanding to a cyclist is deep.
Access Map
Facility features

Guest room bring in as it is, private storage room, locked etc in lobby etc

Bicycle cleaning / work space

Laundry machine / dehydrator loan or laundry service

Lending of pneumatic pump and simple maintenance tool

Receipt / shipment of parcel delivery service (including bicycle)

Establishment of guidebooks such as route map for cycling

Provide breakfast for cyclists (early morning response)

Sales of puncture repair kits and tubes

Baggage storage temporarily

Temporary use of shower / bath

Lending of sandals / geta etc.

Massage / fitness facilities

Free shuttle service where you can load a bicycle

Road bike / mountain bike rental service

Sales of bicycle-related accessories (wear, caps, gloves, socks, squoches etc)

Introduction of Cycling Guide