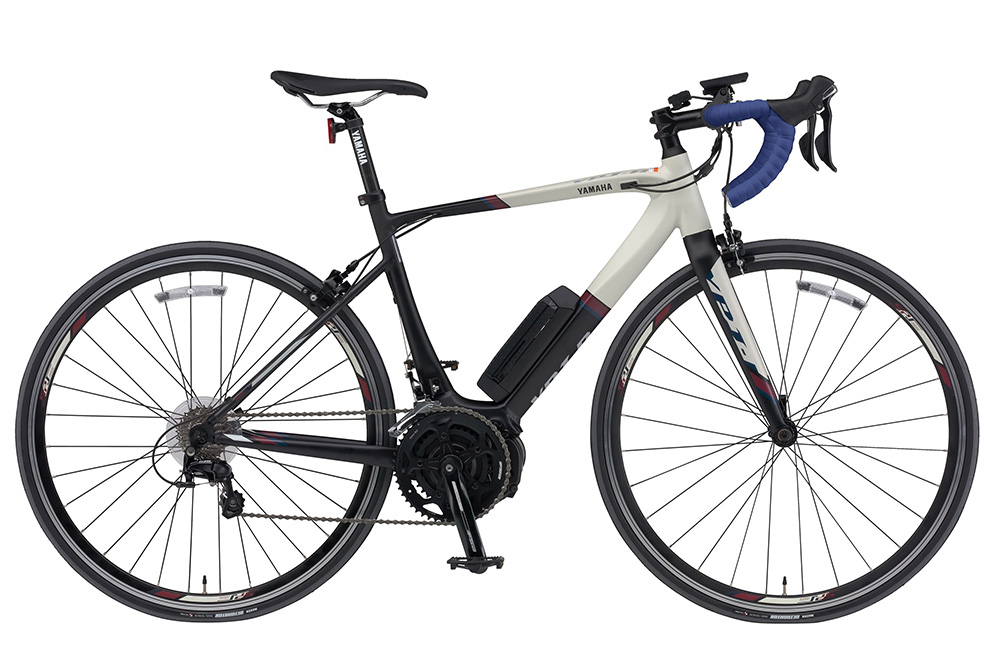 This event has ended.
If you run by two people it is a more enjoyable bicycle trip.
Invite your wife and do not start a "married couple trip" (Moto Rin Tibi)?
A bicycle journey that you can enjoy a wide range of discoveries that you do not notice by car while feeling the air of the season of the land throughout the body.
Because I am a bicycle, I would like to encourage couples to enjoy encounter, discovery and excitement.
Of course, there are many merits to keeping a bicycle as a common hobby for both couples, such as being able to do long aerobic exercise without putting a burden on the joints.
However, it is quite difficult to get the cyclist's husband to attract his wife's interest, and to make a chance to take the first step.
So at this time, at Cyclist Welcome .jp, with the cooperation of Sansuikaku, everyone of the male cyclists will organize a tour that provides full support and a lot of rewards so that they can easily invite the beginner's wife It was.
Mr. wife is a perfect beginner. Course for beginners such as how to handle road bikes, how to ride, how to run, etc. We will coach carefully one by one until safe to run.
In order to cover the physical strength difference and enjoy the enjoyment of cycling to the full extent, we prepare free rental of Yamaha Motor Co., Ltd. electric assisted road bike "YPJ-R"!
In addition, a rental of a set of cycle jersey and padded shorts & lap skirts of Italian women's cycle wear brand "MYN" (Mine) for free! The wife sticking to styling can also enjoy cycling comfortably with a set of wear that is convincingly designed and functional.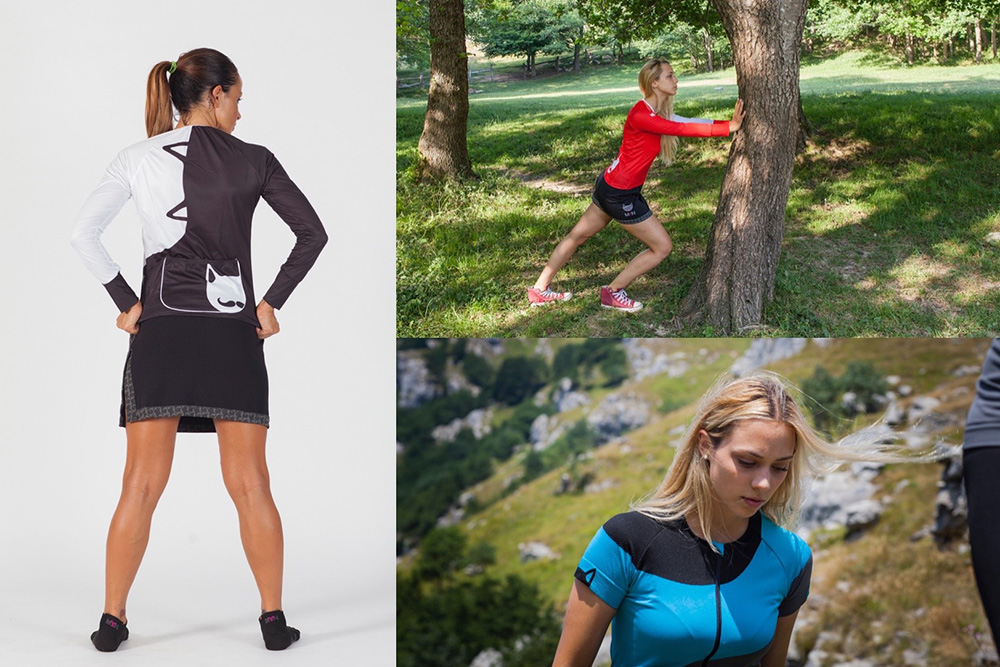 After the course, the guide which knows the local way, guides the route which is easy to run and the scenery, cycling together with the couple. We also stop by attractive spots such as sweets and cafes.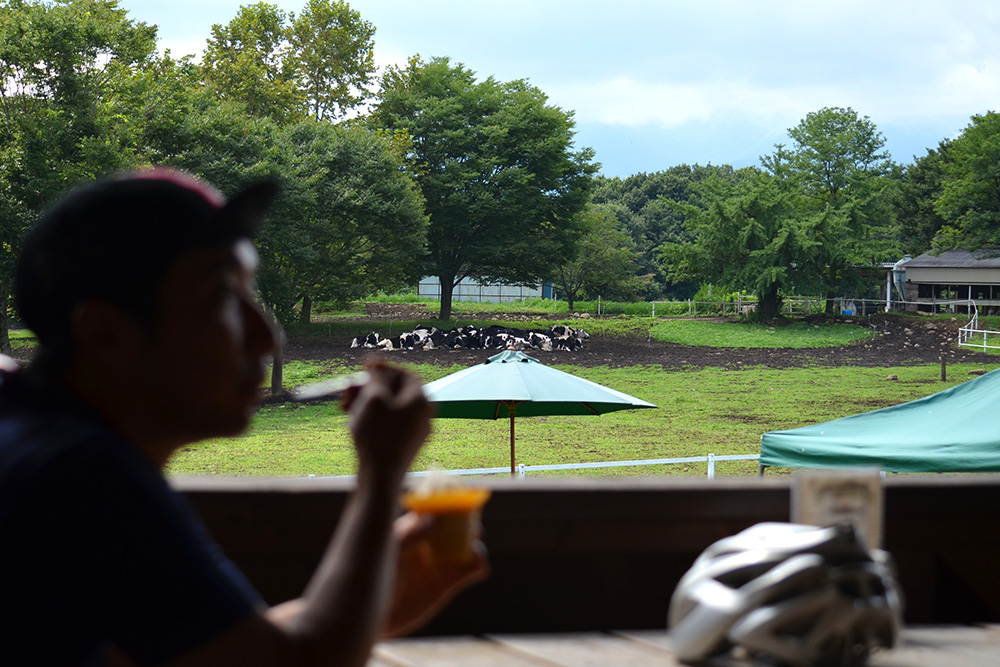 In the evening, you can taste the creative kaiseki dishes with plenty of season and land at the long-established luxury hot spring inns ryokan, Shikisukaku, which can also bring in a bicycle room, and relax relaxing fatigue at the charter hot spring, the couple's Have a nice night.
(Image is an image. Please select the room you actually stayed from within the plan according to your preference and your budget.)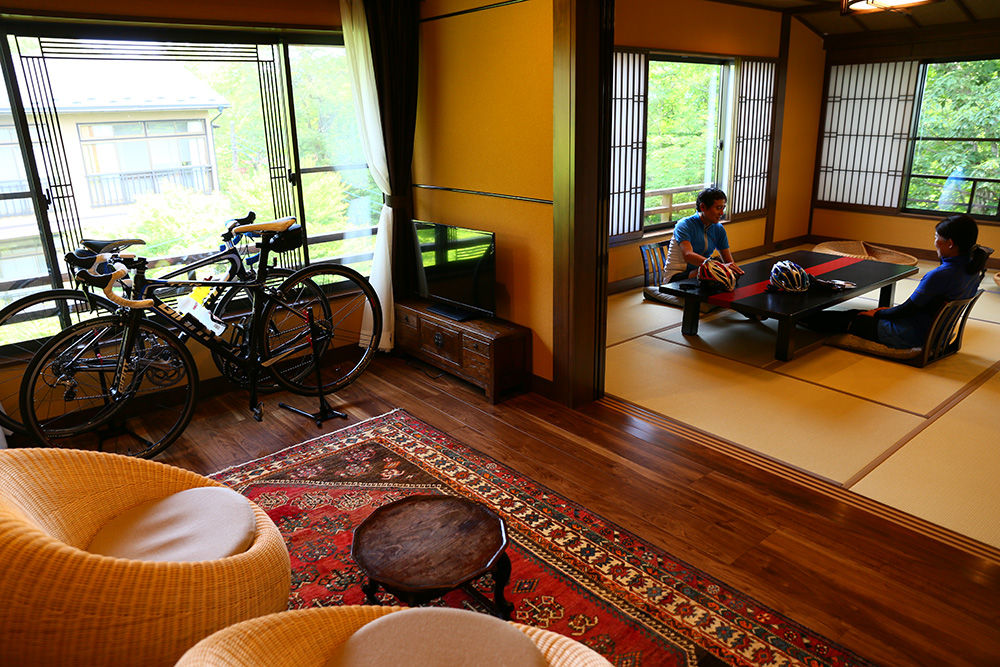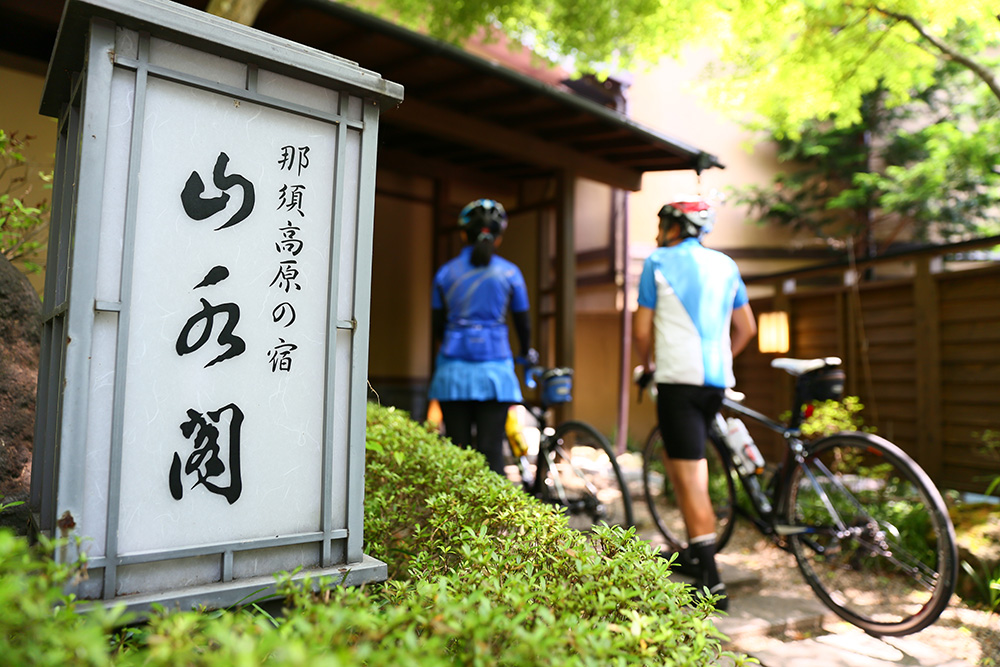 This tour is a collaboration project between Shurasakaga and Cyclist Welcome.jp.