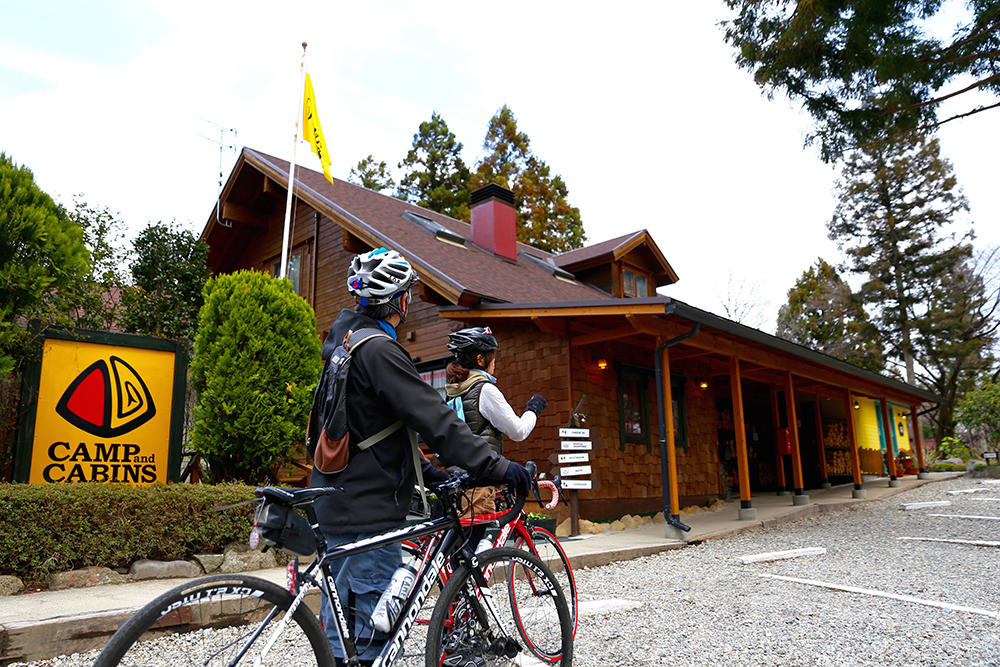 It is approximately 7 minutes by car from Nasu IC and Nasu IC. A great location to enjoy the rich seasons and attractions of Kita Kanto / Nasu Highlands. Beyond the entrance, a camping area full of American essences spreads.
Auto camp sites partitioned between forests are also well maintained, such as drainage, and also a wider auto camp site that can be used by two families. The cabin · cottage school can choose the type from abundant cabin according to the style, from the couple to the 3rd generation family, even beginners can easily enjoy the camp life.
Basic facilities such as outdoor bath · coin shower (open 24 hours) · coin laundry (open 24 hours) · hot water kitchen are substantial.
Check out weekend and seasonal event information, enjoy exciting camps, relax relaxingly and relax camping ….
Camp and Cabins in Nasu Highland, please have more holidays than CAMP.
---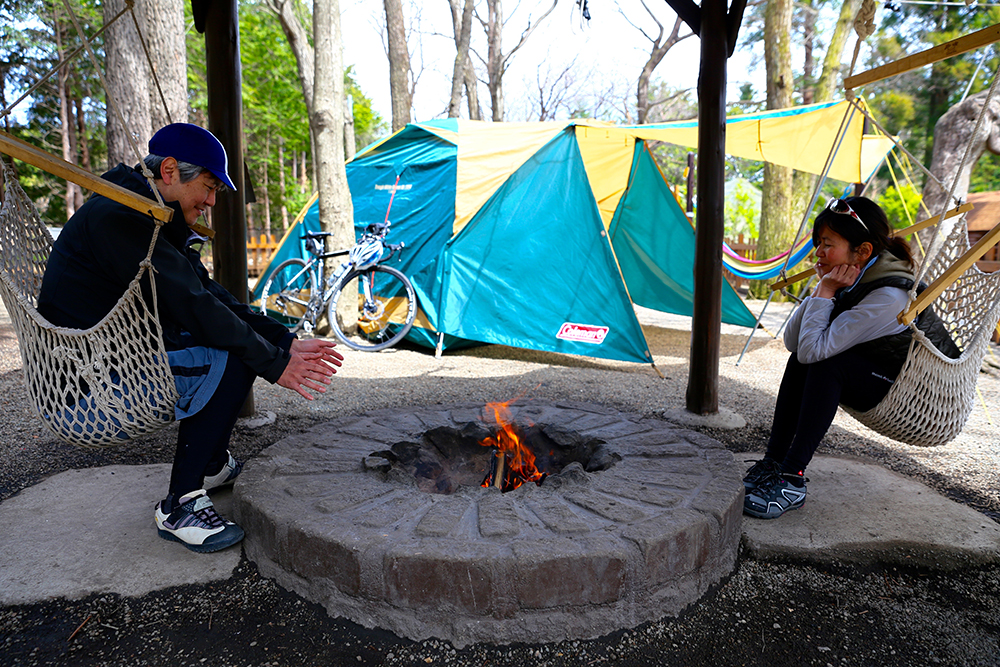 Camp sites also have special facilities to enjoy "flames" easily, such as "Campsite" fireflies "where large fireworks rings were installed besides simple & reasonable ones.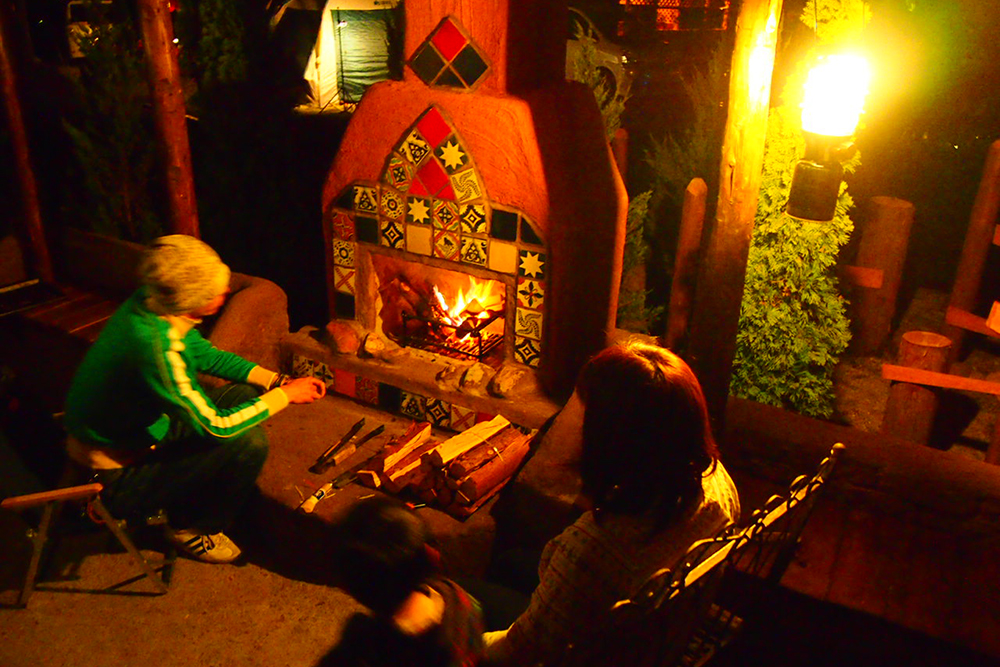 "Camp site" fireplace ", there is a relaxing space with a fireplace in front of the tent.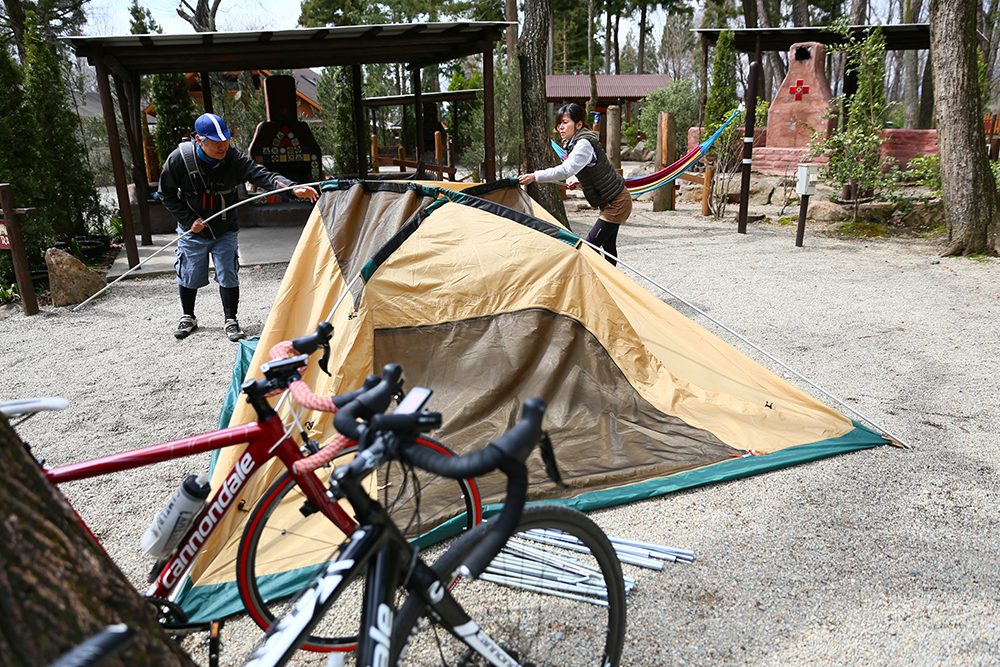 All bulky tent and camping equipment can be rented. It is attractive that you can run camping easily by bicycle without having big baggage.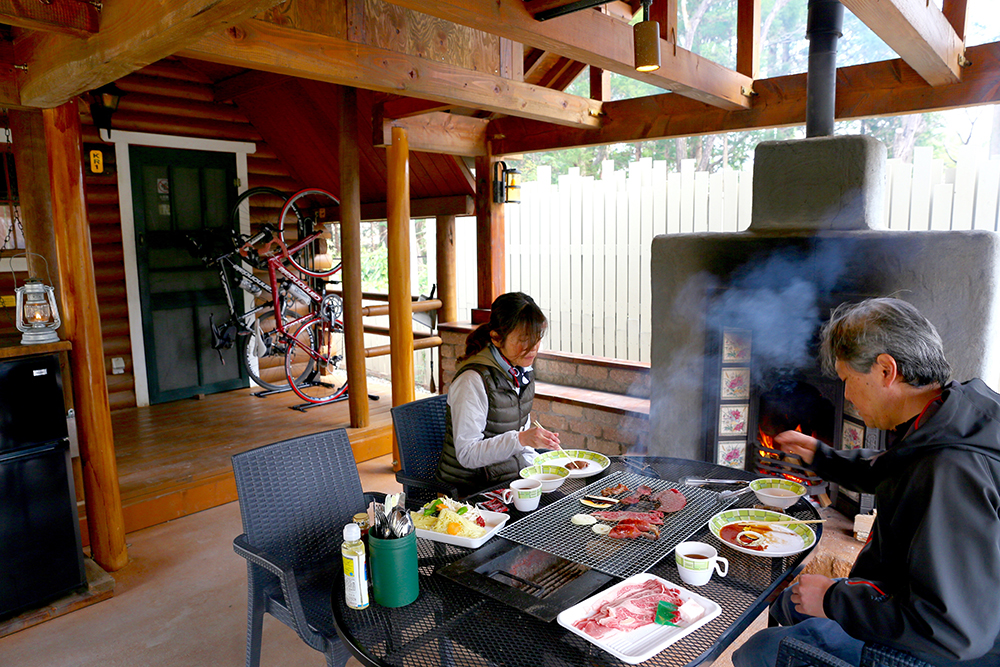 With a barbecue grill table surrounding the fireplace and a bar counter "Country Cabin" talking ", enjoying the barbecue and making flowers breathe bicycle talks, you will be able to deepen the bond of ride companions.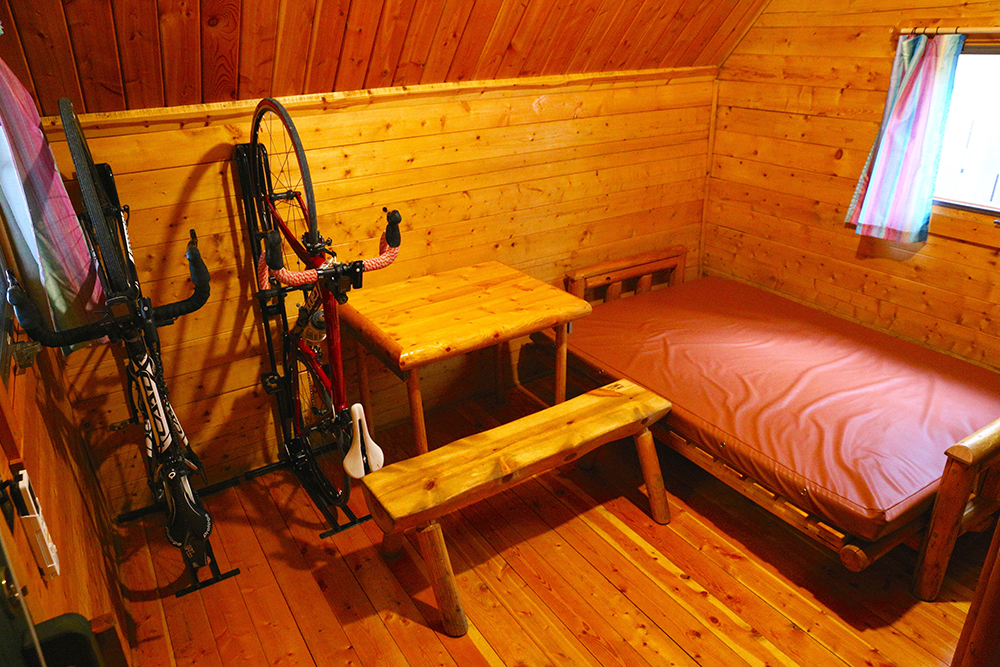 Even in the case of camp sites (tent nights) and in the case of cabins, you can keep the bicycle in the cabin by using a vertically placed cycle stand.
Even in the campground, it is nice to wash out cycling sweat and dirt with a 24-hour coin shower. Of course, it is fully equipped with a coin-operated fully automatic washing machine which can wash dirty cycleware.
Address
5861-2, Takakuko, Nasu-machi Nasu-gun, Tochigi
Tel
0287-64-4677
URL
http://www.camp-cabins.com/
Access
By car: It is approximately 7 minutes by 4.7km car from Tohoku way · Nasu IC. Close to the classic car museum.
Parking
Yes(free)
Pickup
Nothing
Rooms
Cottage / 47 rooms away
Price
Room charge: 1 night 1 room with breakfast


Bicycle site (per night per person)

JPY1,000-1,500


Auto camp site (2 people per night)

JPY5,000-9,000


Building cabins / bungalows etc (2 people / night)

JPY10,500-32,000
C/I Time
Value season /9:00~
Regular · Top season / 14:00~
C/O Time
building/11:00
tent/13:00
Credit card
out of service
Internet
Free Wifi
Bath
Big bath

Bike storage
Can be brought to the cabin as it is
Bike washing place
With a shower hose on the side of the kitchen
Laundry
Coin operated laundry on site
Sales points
The location is easy to access the tourist area of Nasu Highlands. You can access various sightseeing spots starting from this campsite as soon as possible. Because there is a day trip hot spring facility about 10 minutes by bicycle, it is also recommended to sweat slowly there. We have a coin-operated shower and coin-operated laundry available 24 hours a day. You can sweat inside the place, wash and dry on the spot.
Access Map
Facility features

Guest room bring in as it is, private storage room, locked etc in lobby etc

Bicycle cleaning / work space

Laundry machine / dehydrator loan or laundry service

Lending of pneumatic pump and simple maintenance tool

Receipt / shipment of parcel delivery service (including bicycle)

Establishment of guidebooks such as route map for cycling

Provide breakfast for cyclists (early morning response)

Sales of puncture repair kits and tubes

Baggage storage temporarily

Temporary use of shower / bath

Lending of sandals / geta etc.

Massage / fitness facilities

Free shuttle service where you can load a bicycle

Road bike / mountain bike rental service

Sales of bicycle-related accessories (wear, caps, gloves, socks, squoches etc)

Introduction of Cycling Guide