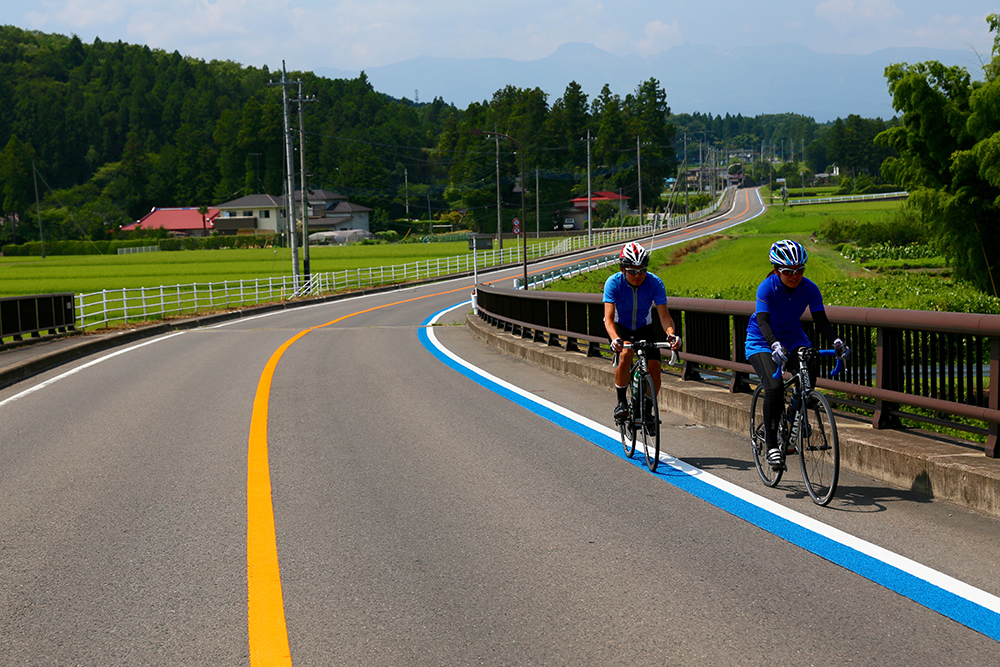 This is All-Japan Championship Road Race Course, which was held on the 27th and 28th of June, 2015 around JR Kurodahara Station in Nasu.
The Men's Elite Course is an up-and-down hill course riding 15 laps around a 15.9km circuit, while trying to strive for victory.
A blue line is drawn along the road to guide the riders and is called "Champ Road".
---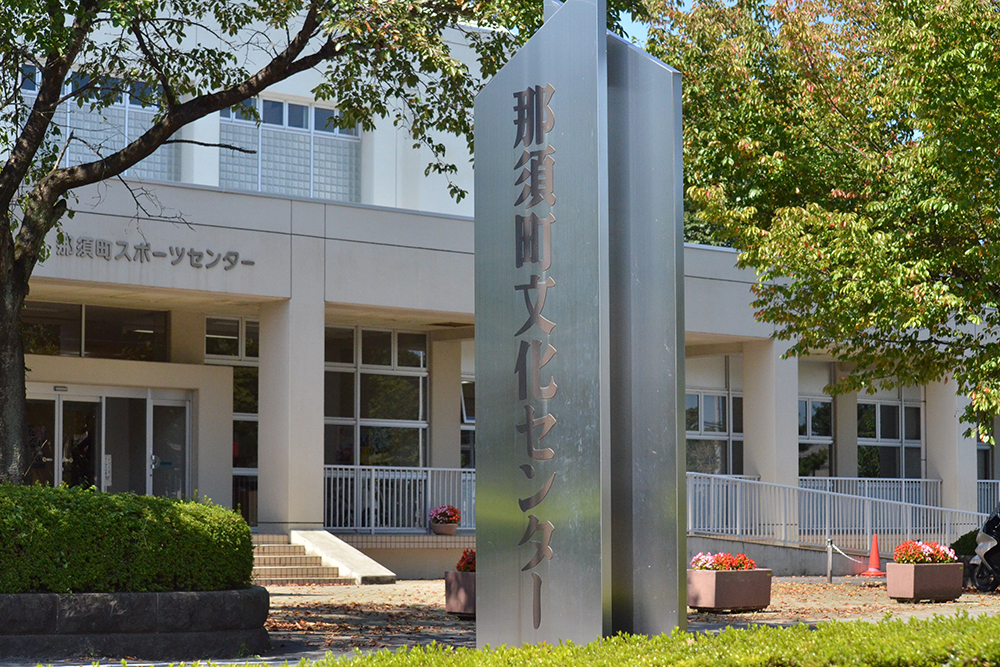 The start and end goal of the All-Japan Road Race is in front of the Nasu Town Sports Center.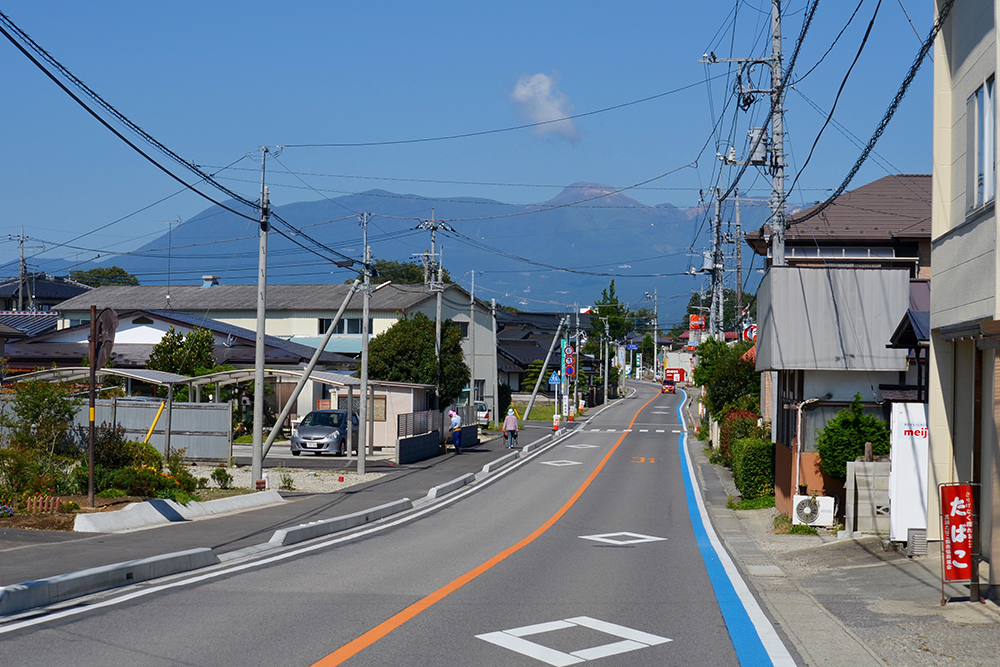 During the early sections of the course, you ride in the town around JR Kurodahara Station.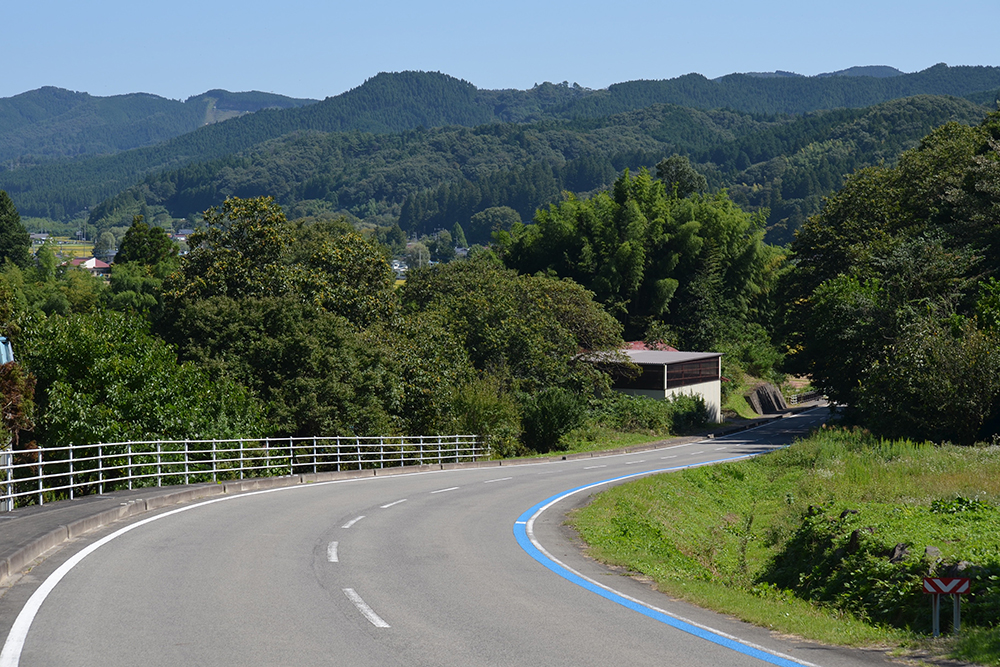 The hardest up-hill section called "Nishizaka no Nobori"(The Nishizaka Ascent) hill climb distance is 600m, with an average gradient of 7.3%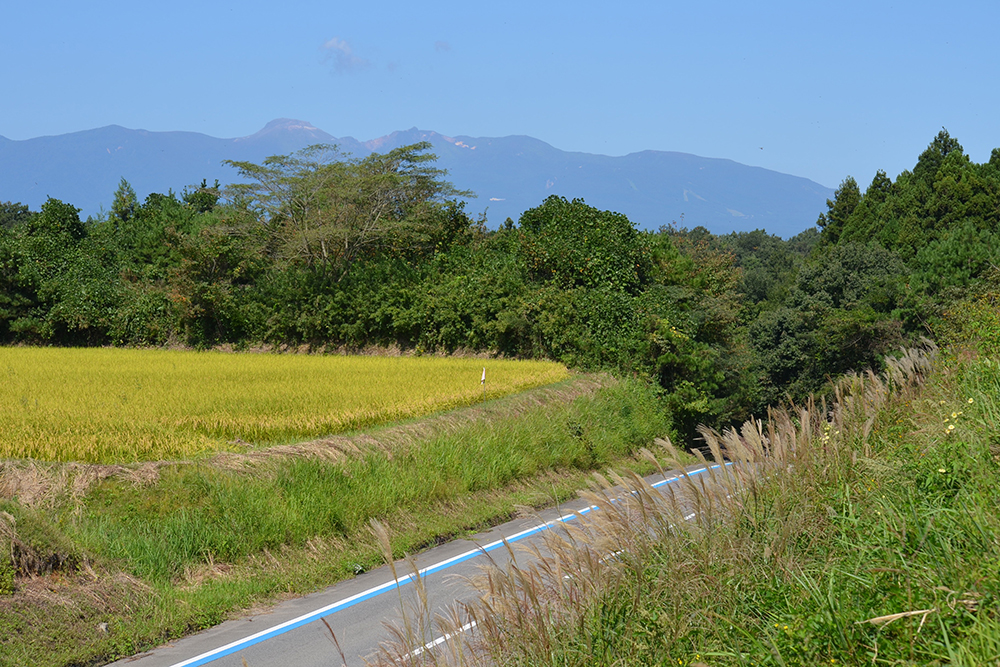 After you go up the short and steep slope of Tomioka, there will be a steep downhill slope.
These up and down parts repeat over and over again and are a good course for training on your bike.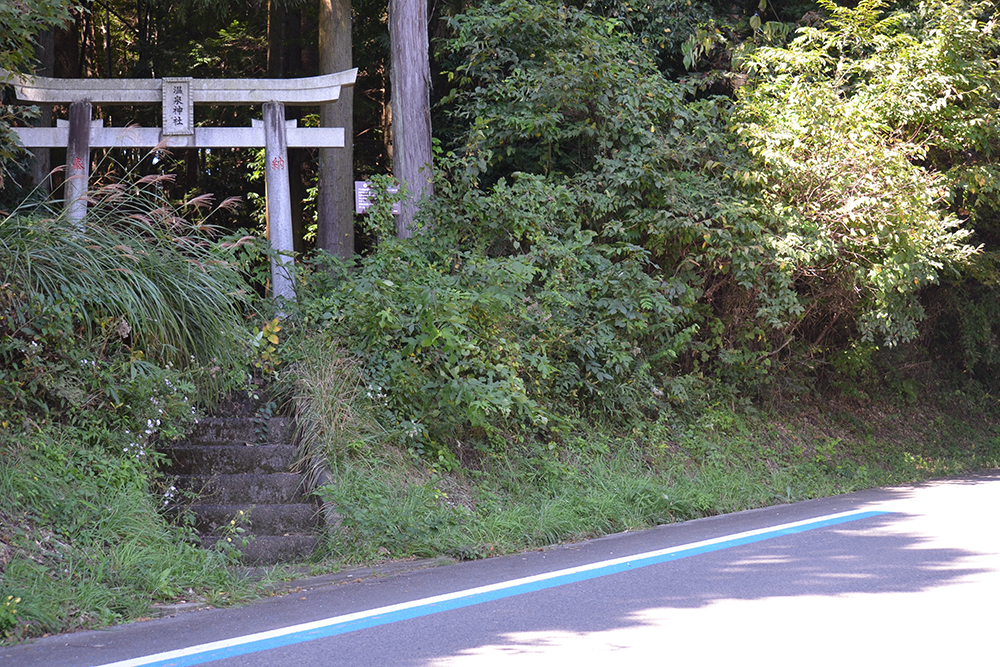 While you ride All-Japan Road Race Course, you can see many "Torii" (a Shinto Shrine Gate) in shrines which are quietly standing still. How many can you find?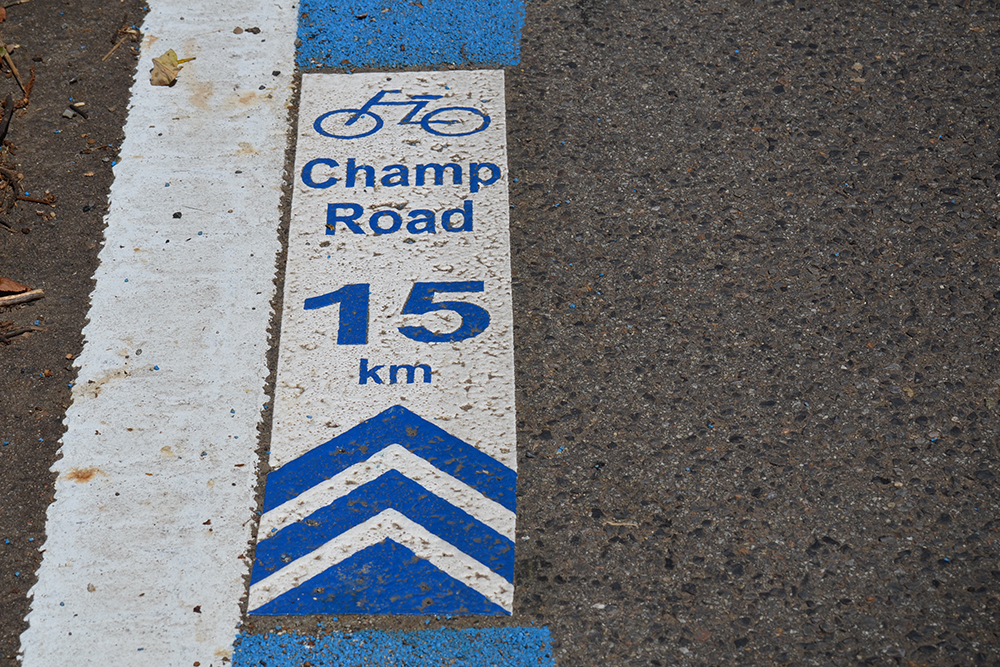 On the left-hand side of the course road, the blue lines were drawn to designate the "Champ Road".
There are also distance signs set every kilometer.
---
If you want to stop riding or need urgent repairs for a puncture or similar issues, you can call the "Cycle Rescue Taxi", who will bring a bike rack to carry your bike with, an AED (Heart Defibrillator) and repair equipment such as a new tube, pump and so on.
Cycle Rescue Taxi Usage Charge
Puncture Repair: 2,000 yen
Pick-up Fee (Within 10km from the nearest office): 1000 yen
Pick up transport fee (More than 10km from the nearest office): 2000 yen
If you need to contact the Cycle Rescue Taxi?
tel: 0120-020-031
Please let us know if you need the Cycle Rescue Taxi via telephone.
For more details, please see this leaflet. [ Click ]