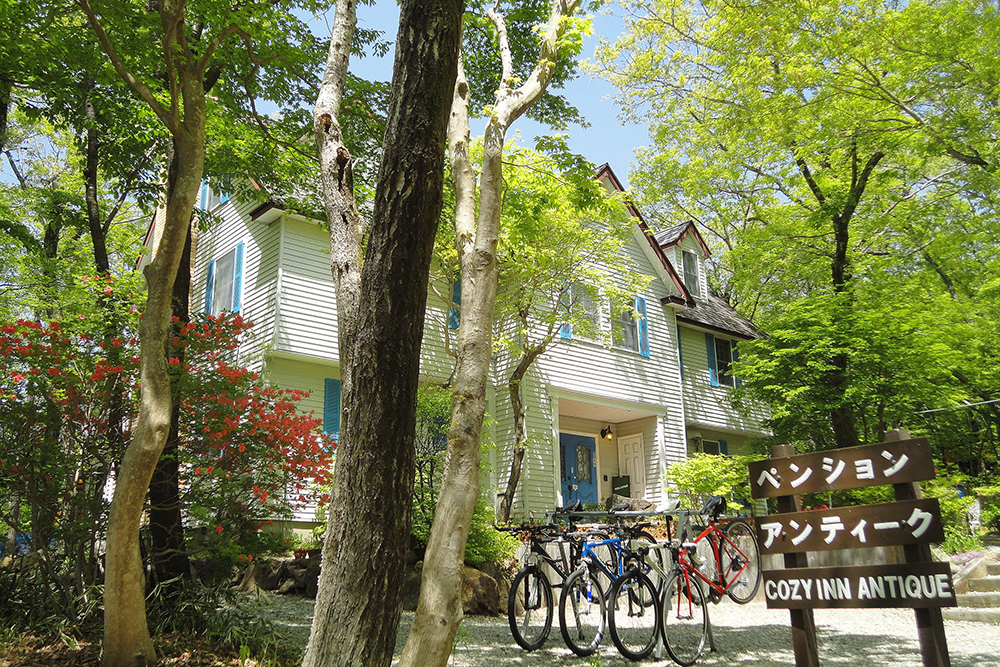 This Dutch-style house sits on the outskirts of a neighborhood filled with summer homes. It is enclosed in a quiet, green forest. Close to Minamigaoka farm, a well-known destination for fresh milk and ice cream, the Yumoto onsen district, and Nasu Mountain. Keep your bicycles in a shed built by the owner, a cyclist for over 20 years. The owner will be happy to help you plan a route.
---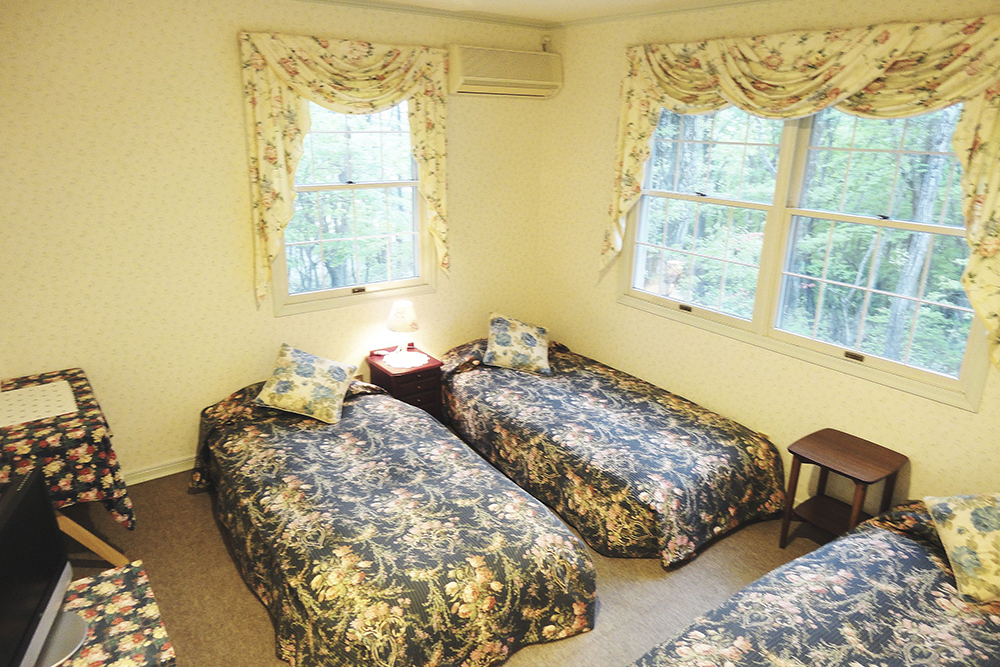 Clean and comfortable rooms available in twin, triple, double, Japanese-wester styled rooms.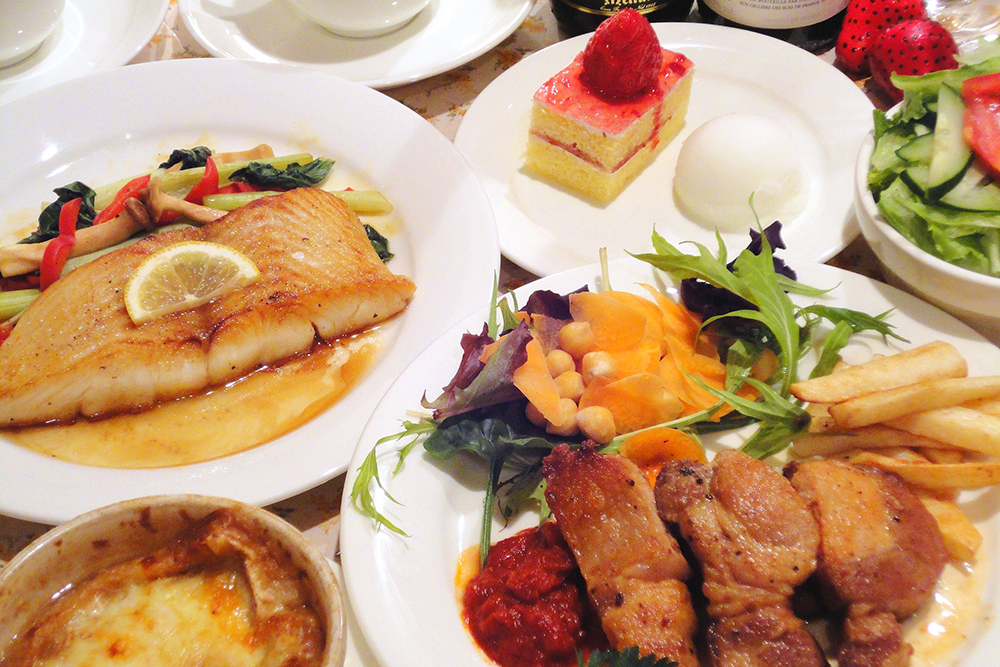 Western-trained chef prepares all meals. Their recommendation is the onion gratin soup.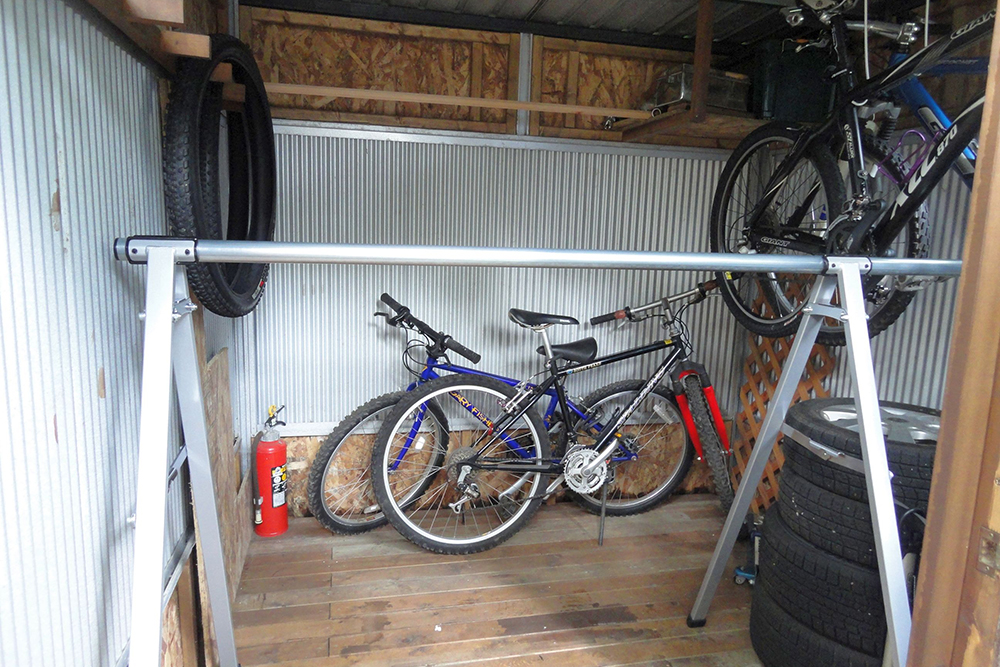 A room to keep and maintain your bicycle.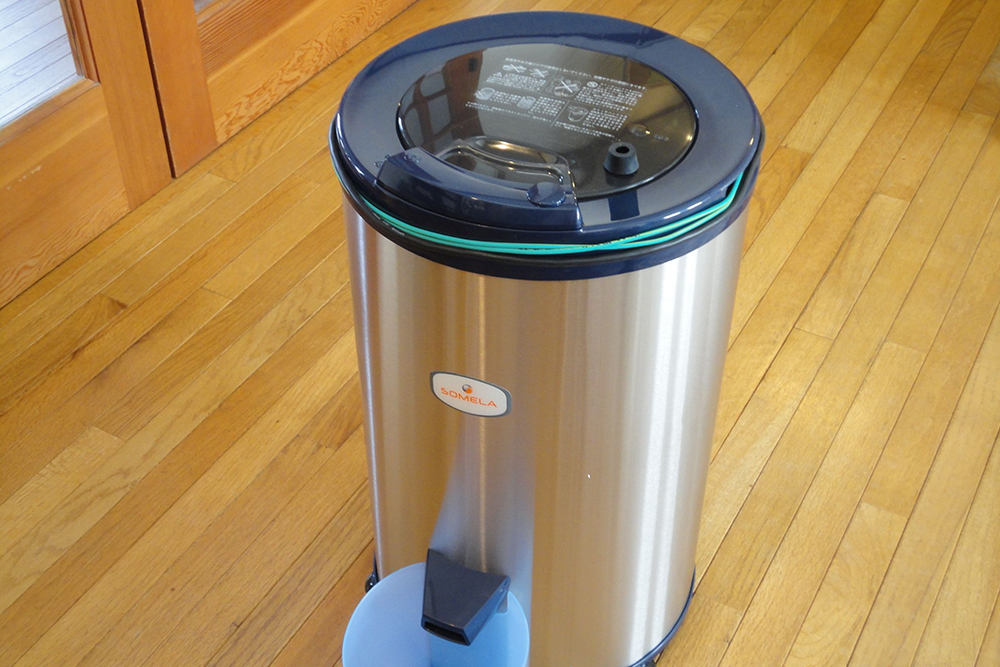 You can wash your wear in the bathroom and, to dry, use this dehydrating machine.
After, you may also want to hang the wear to dry indoors.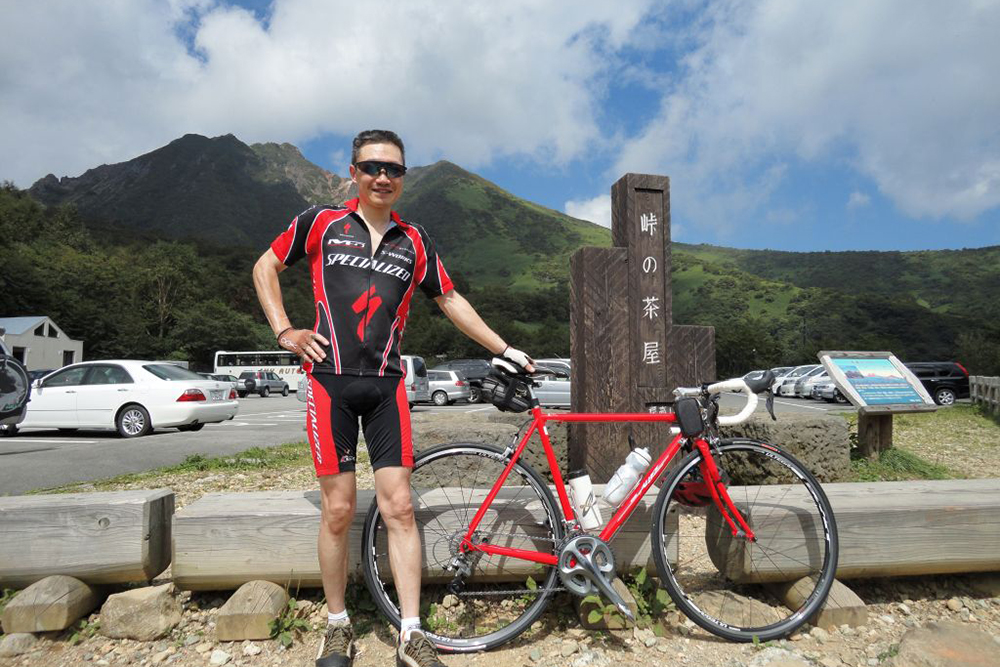 The owner has been cycling for over 20 years and is an executive committee member of local bicycle events.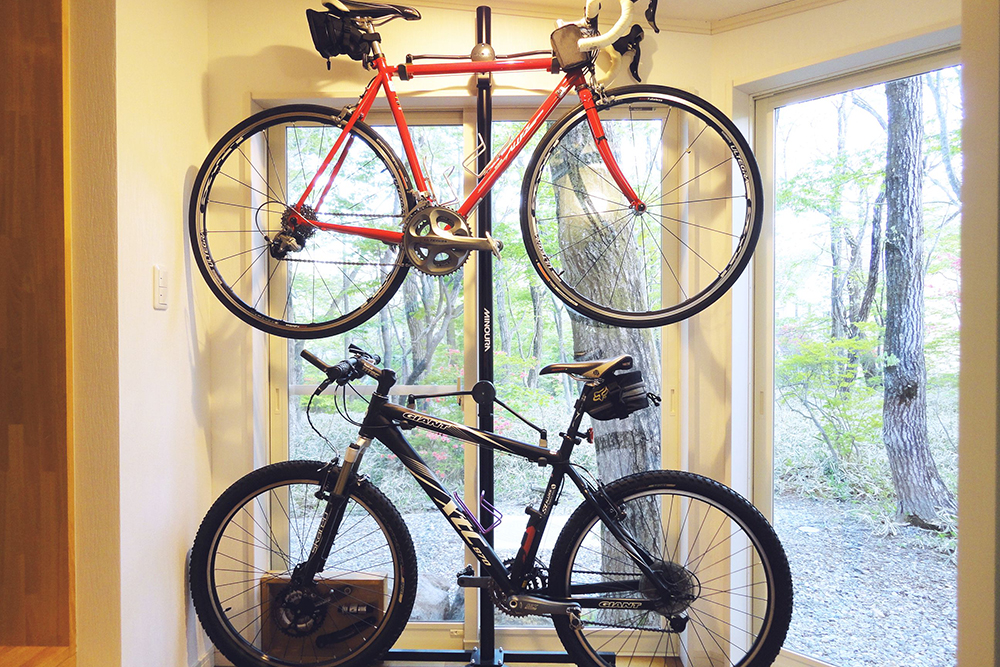 The owner's bicycle collection on display at the hotel. He takes time to treat his bicycles with care and dedication, and conversation over cycling is certain to become animated.
Address
213 Yumoto, Nasu Town, Nasu District, Tochigi
Tel
0287-76-2823
URL
http://cozy-inn-antique.com/
Access
By car: Exit the Tohoku Expressway at Nasu IC and continue along Route 17 to Yumoto area. Turn left at Ikkenchaya intersection. 200m away from Heiwago nature fields keeper, there is Onsen Ryoka Boshukan,then turn right at Boshukan, go straight 100m,you will see Pension Antique on your left side.
Parking
Free
Courtesy bus
Available only at the time competition.
Rooms
1 Japanese-western-style room
5 Western-style rooms
Price
1 Night 2 Meal: from JPY9,400-
C/I Time
15:00 –
C/O Time
10:00
Credit card
Available
Internet
Free Wifi
Bath
Private bath
Bike storage
Bicycle storage
Bike washing place
Washing:At the entrance side, Maintenance:At bicycle storage
Laundry
Dehydrator (Free)
Breakfast Time
5:00 AM volume sand(Only at the time competition.)
Sales points
The owner has been cycling for 20 years and do the activity of the bicycle in Nasu Kogen.Please contact them not only staying but also make a cycling plan in NasuKogen.
Access Map
Facility features

Guest room bring in as it is, private storage room, locked etc in lobby etc

Bicycle cleaning / work space

Laundry machine / dehydrator loan or laundry service

Lending of pneumatic pump and simple maintenance tool

Receipt / shipment of parcel delivery service (including bicycle)

Establishment of guidebooks such as route map for cycling

Provide breakfast for cyclists (early morning response)

Sales of puncture repair kits and tubes

Baggage storage temporarily

Temporary use of shower / bath

Lending of sandals / geta etc.

Massage / fitness facilities

Free shuttle service where you can load a bicycle

Road bike / mountain bike rental service

Sales of bicycle-related accessories (wear, caps, gloves, socks, squoches etc)

Introduction of Cycling Guide