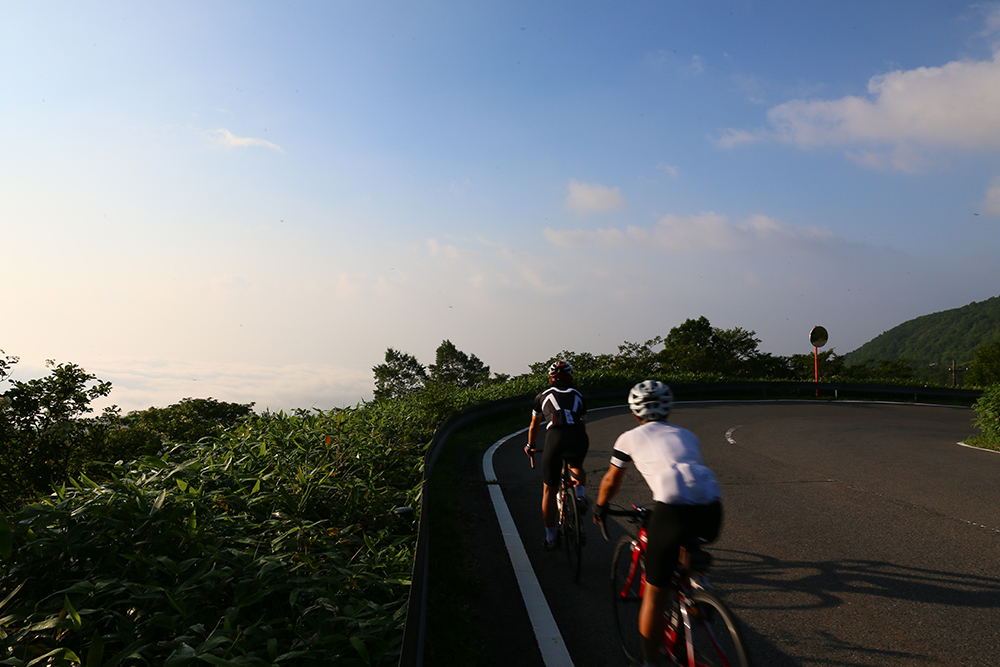 If you stay in the hotel around the Yumoto area, this is the recommended short hill climb route for the first ride of the day in the morning.
You go up along the Nasu Kaido road from the Ikken Chaya crossing and go through the Yumoto Onsen area, then head to Togeno Chaya where is the highest point you can go by car.
---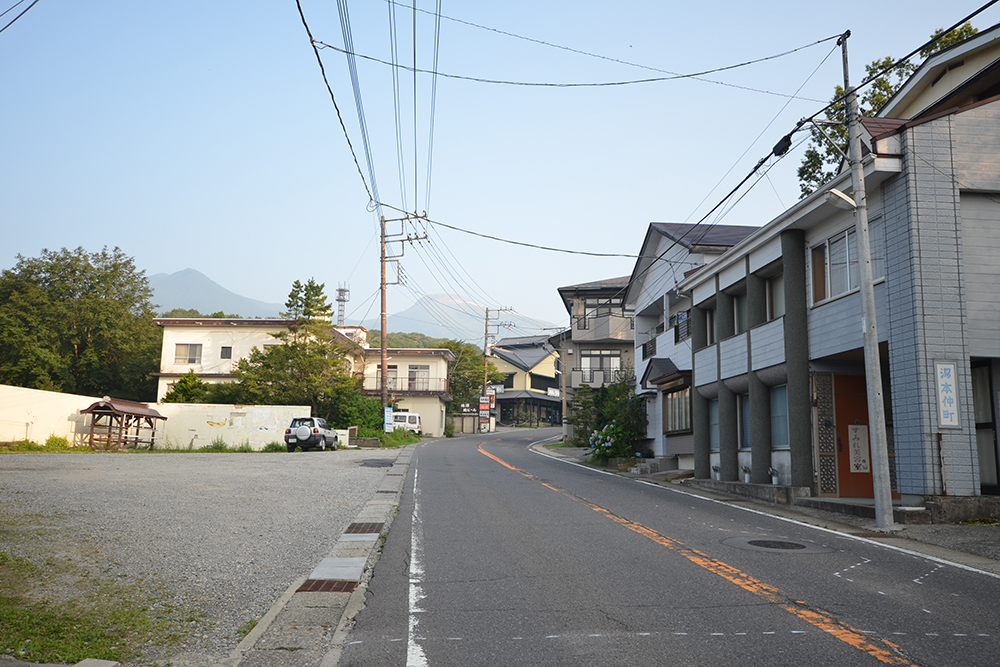 You go up the hill along the Yumoto Onsen Area, while viewing the Nasu Moutain Range in front of you.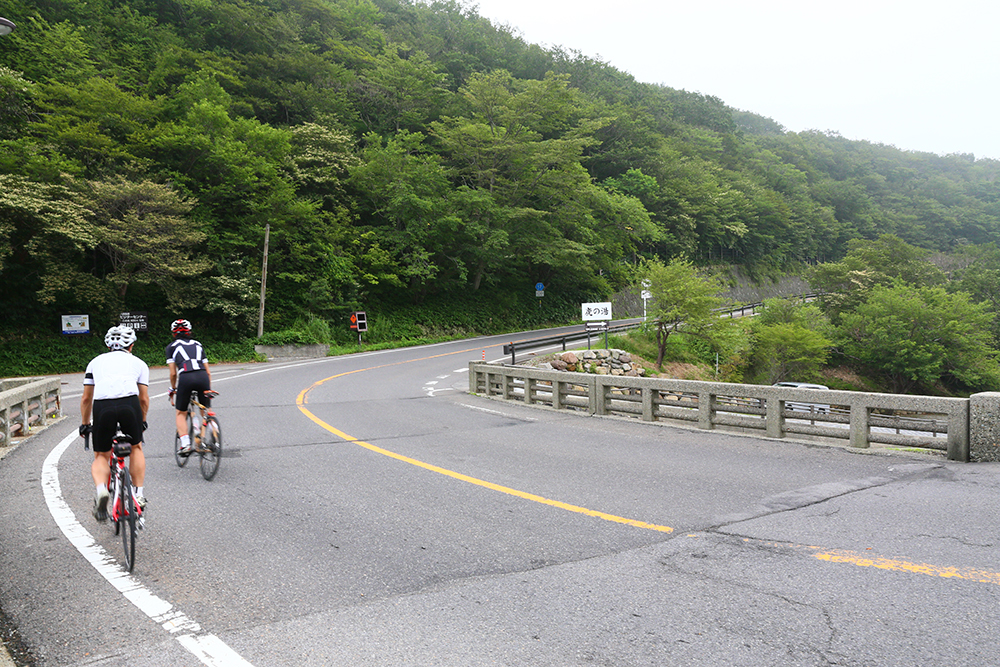 Once you go down from Yusen Shrine, you will pass curves in the road where you can see Sessho-seki (the legendary murder stone that kills anyone who goes near it) on your left and Shika no Yu (Deer's Hot Springs) on your right. Then finally you start the proper hill climb.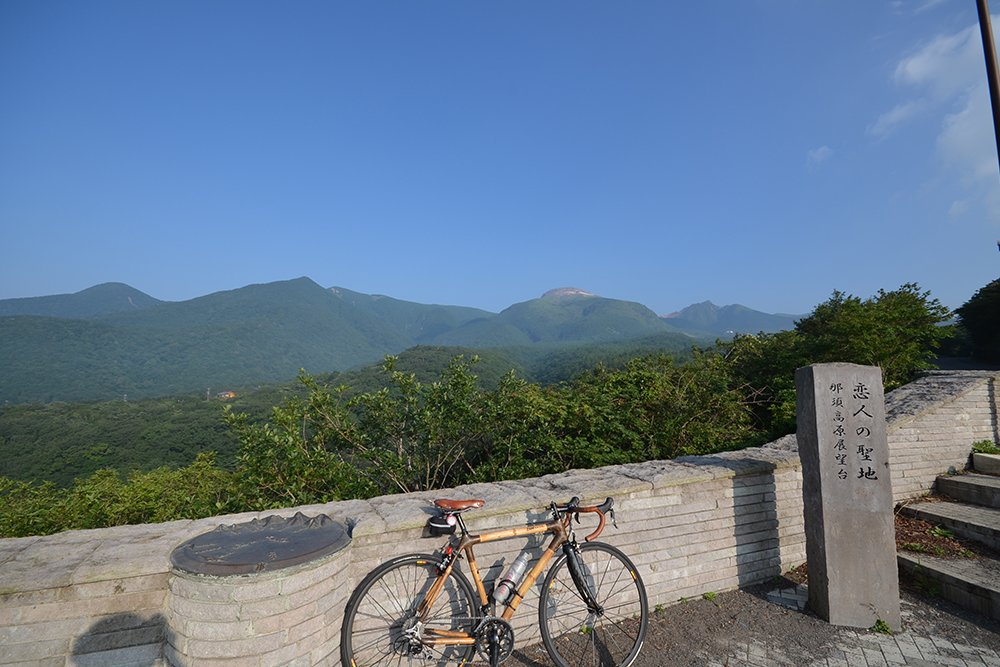 After you take a rest at "Koibito no Seichi" (Lover's Sanctuary, also known as the Nasukogen Observation Deck), You can enjoy the view of the Nasu Mountain Range and Nasukogen spreading across into the distance.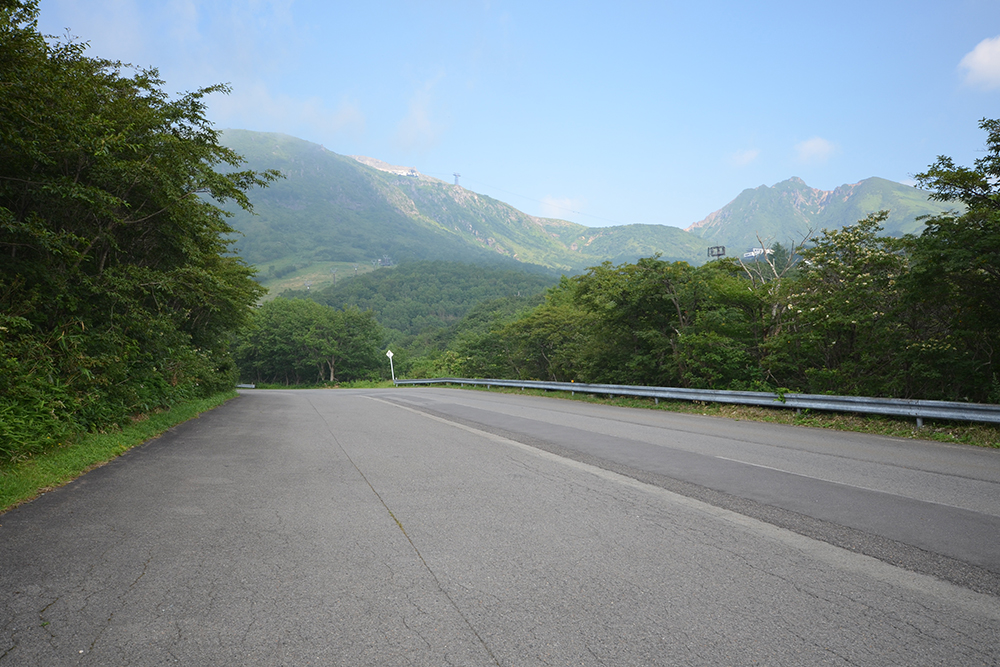 The hill climb route to Mount Nasu has a comparatively large road with a good view, therefore it is easy to ride there by bike.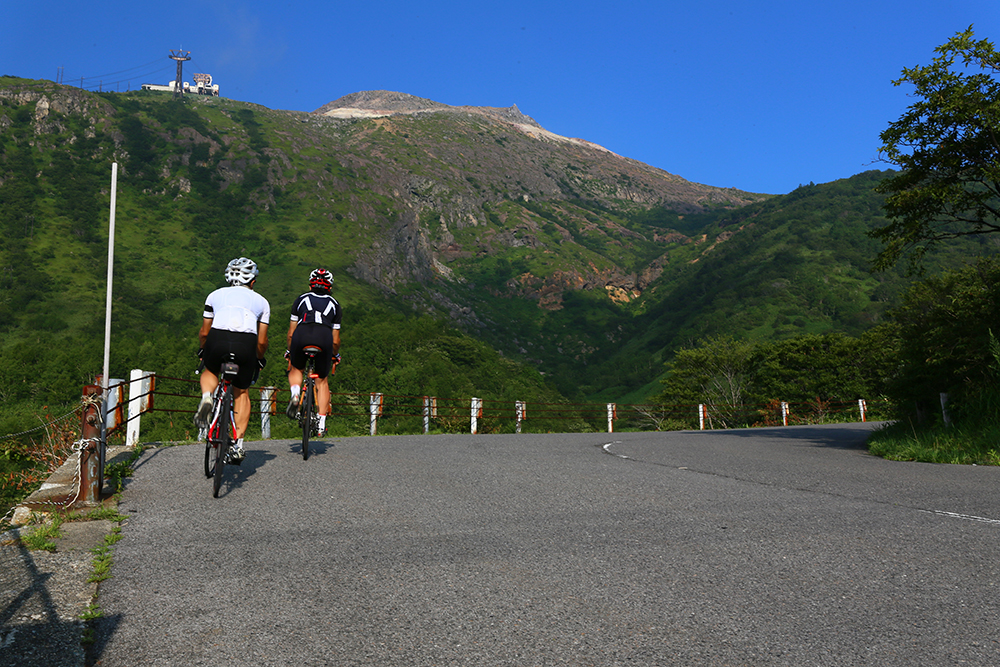 When you see the Ropeway Station, you will soon be at the goal.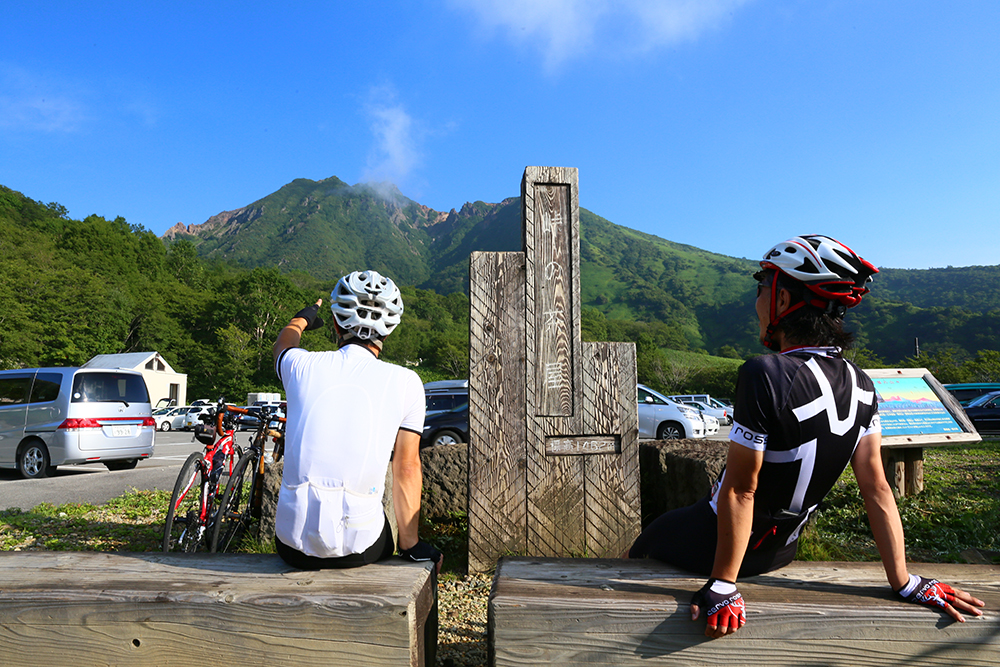 When you arrive at Togeno Chaya on Mount Chausu ("Mount Nasu" is the umbrella term used for the collection of volcanoes close to each other, Mount Chausu being one of the volcanoes) an elevation of 1,462 meters), why not take a photo with the ropeway's central poles in the background?
---
If you want to stop riding or need urgent repairs for a puncture or similar issues, you can call the "Cycle Rescue Taxi", who will bring a bike rack to carry your bike with, an AED (Heart Defibrillator) and repair equipment such as a new tube, pump and so on.
Cycle Rescue Taxi Usage Charge
Puncture Repair: 2,000 yen
Pick-up Fee (Within 10km from the nearest office): 1000 yen
Pick up transport fee (More than 10km from the nearest office): 2000 yen
If you need to contact the Cycle Rescue Taxi?
tel: 0120-020-031
Please let us know if you need the Cycle Rescue Taxi via telephone.
For more details, please see this leaflet. [ Click ]