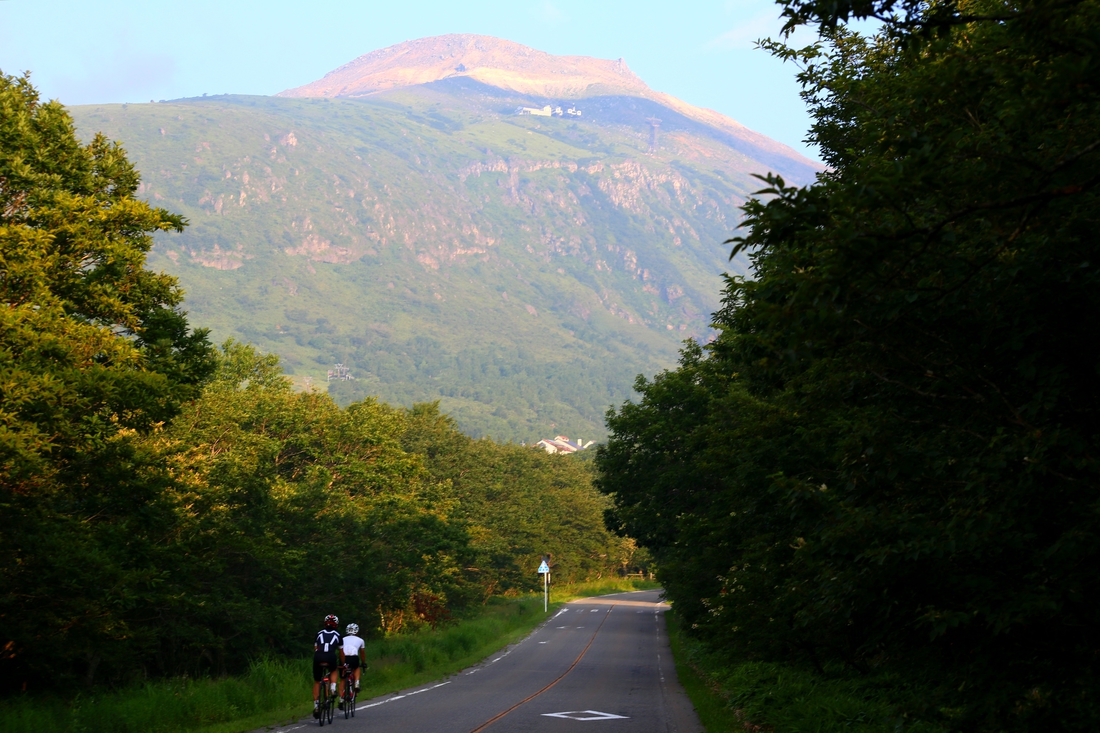 This is the typical hill climb route in Nasu, including the Nasu Long Ride, which is held every July and the Mount Nasu Hill Climb Race, which is held every September.
Nasu Yuai no Mori (Roadside Station) is the start and end goal, going past the Animal Kingdom Park to "Toge no Chaya" , which you can also get to by car via the Ikeda Crossing. It is the highest point in Nasu.
On your way back to "Yuai no Mori", you can visit "Koibito no Seichi" (Lover's Sanctuary), "Sessho-seki" (The Killing Stone), the Nasuyumoto Hot Springs Resort and finally take the exhilarating downhill Royal Road.
---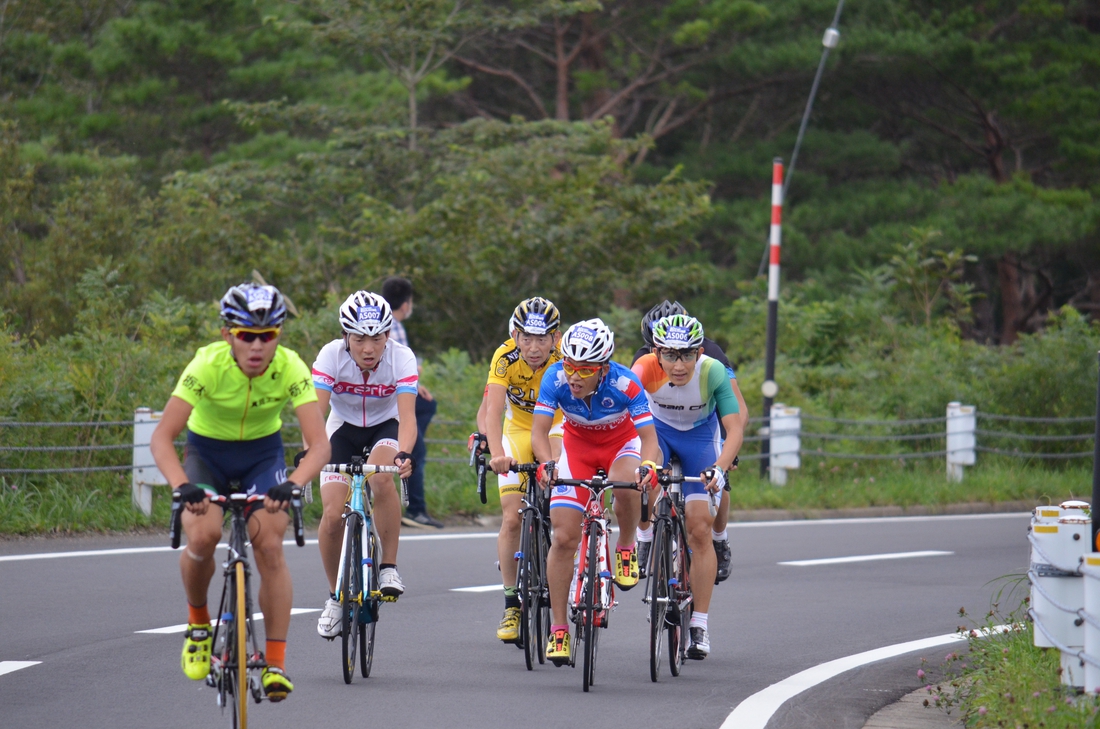 The uphill route from the Oya Crossing to Daimaru Enchi Park is an upward struggle on the Mount Nasu Hill Climb.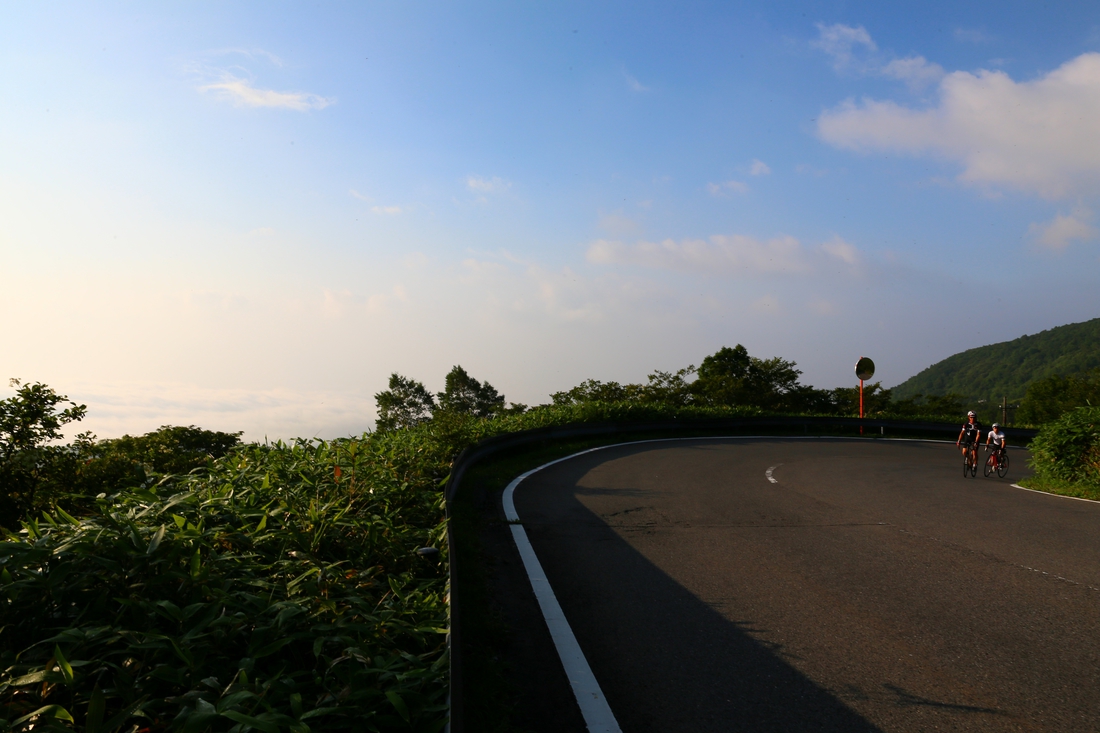 It is only 2km when ascending from Daimaru Enchi Park, but it is a difficult slope with endless hairpin curves.
A sea of clouds will occasionally spread out below you in the early morning.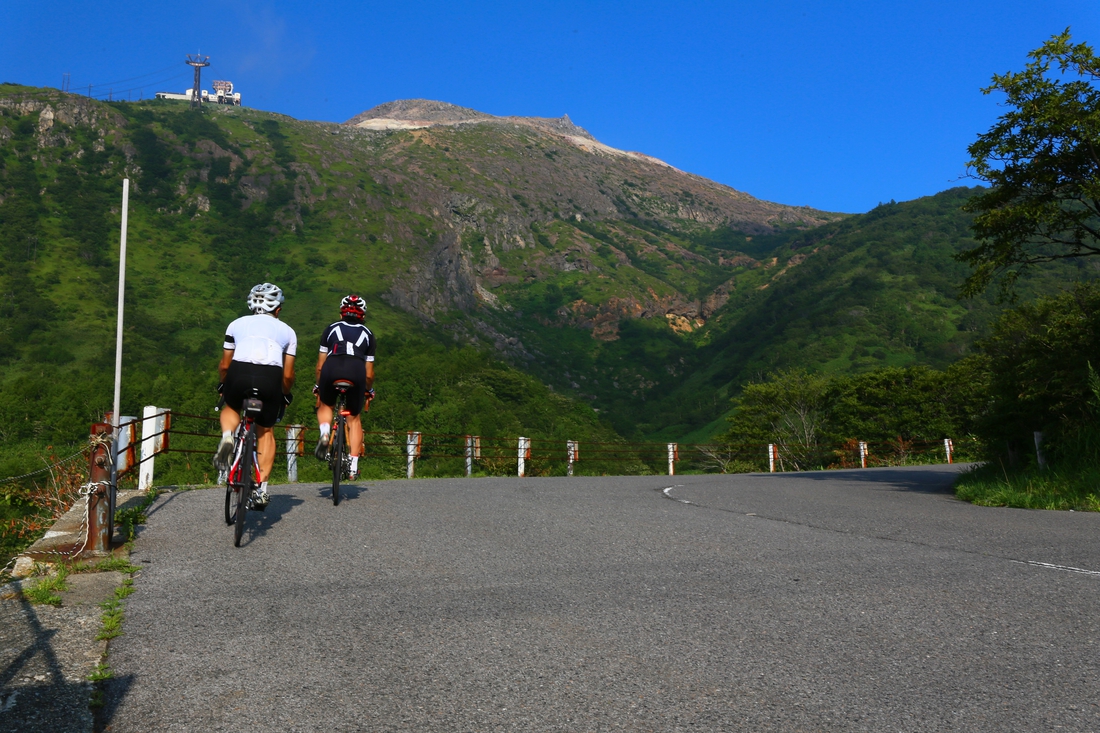 After you pass the Ropeway Station, you will be nearly at "Toge no Chaya".
"Toge no Chaya" at a height of 1,462 meters in the Nasu Mountain Range (in this case Mount Chausu), is an excellent place for taking pictures..
You can also see Mount Asahi, one of the other close-by mountains.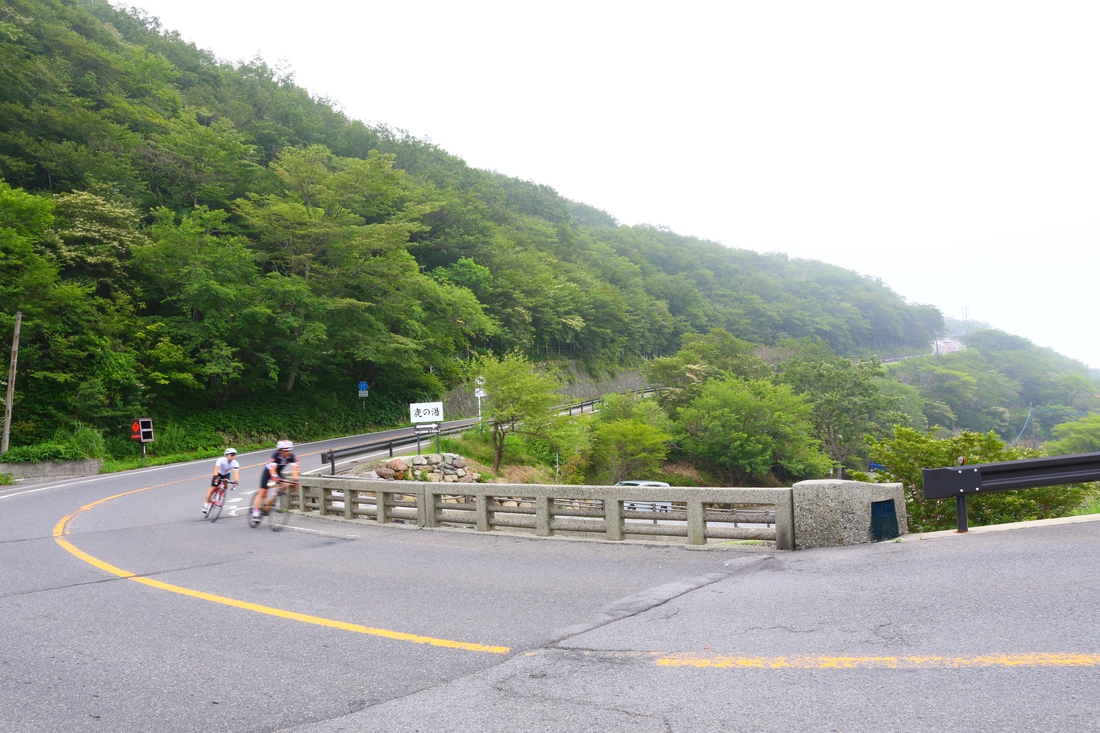 After you get down from the mountain, you will smell sulfur from the Nasuyumoto Resort, which has the famous "Shika no Yu" (Deer Baths) Hot Spring.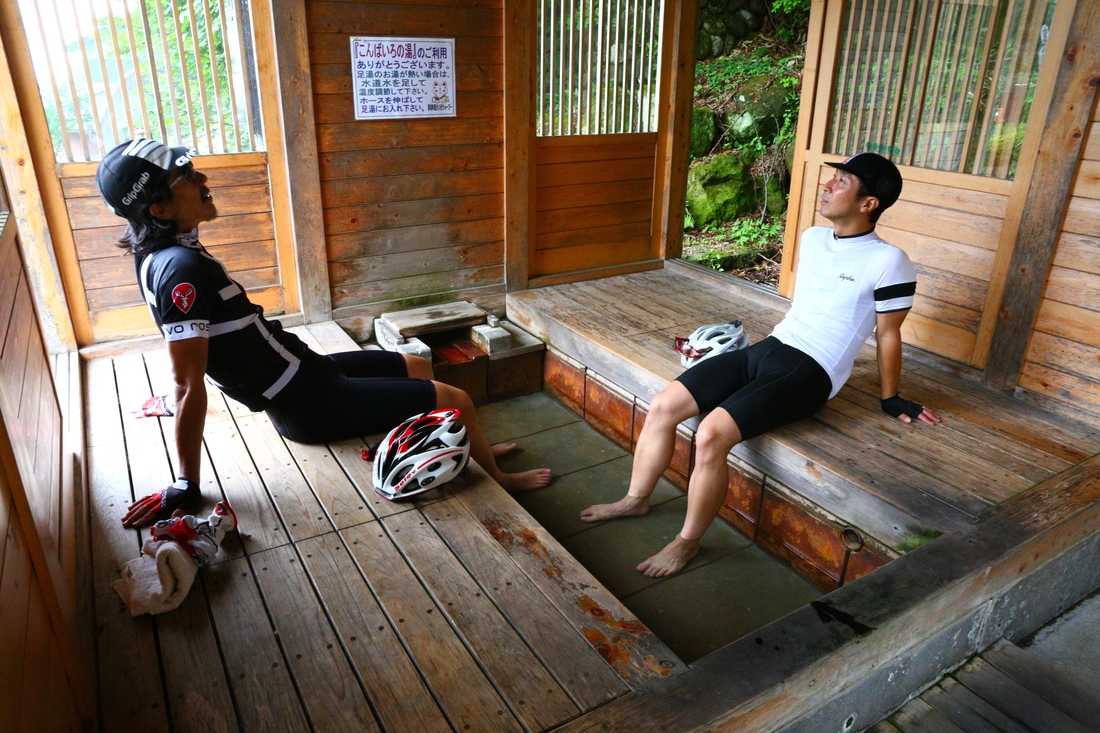 Your body will become cold when riding down the long slope, so you can warm yourself up at the public footbath called "Konbairo no Yu".