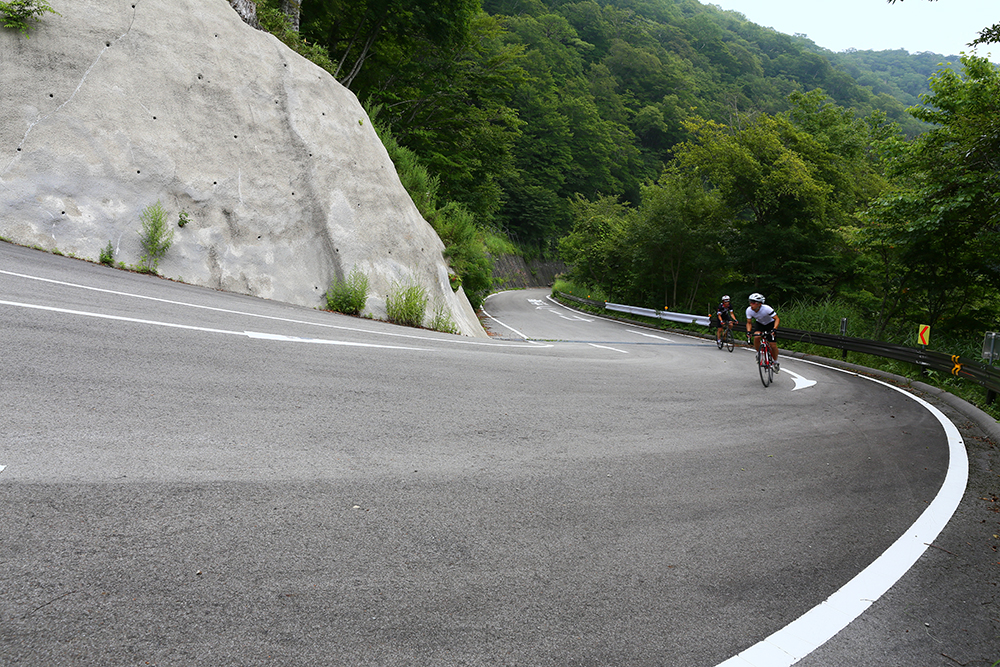 This is a hill climb route with a peaceful road in good condition where cars rarely pass. You can enjoy the charming atmosphere different from the Nasu Kogen area, where you can see a vast and beautiful view along the route.
It is located on the western side of the Nasu Mountain Range and it is a convenient way to access the peaceful onsen area called "Itamuro Onsen", famous for its herbal bath of Shimotsuke.
---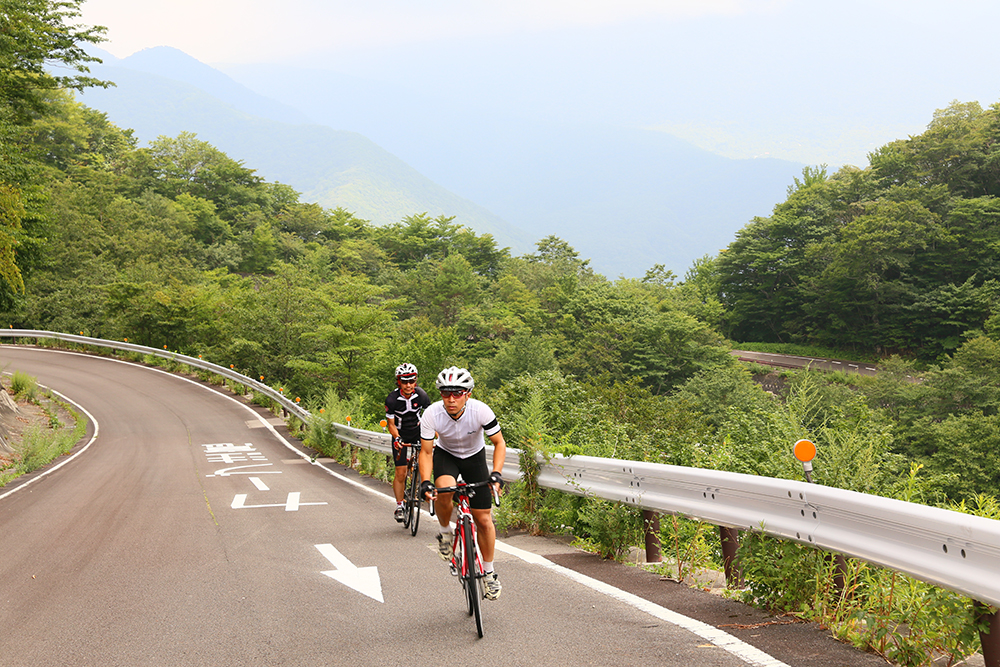 The wonderful-winding road continues 8km between the mountains.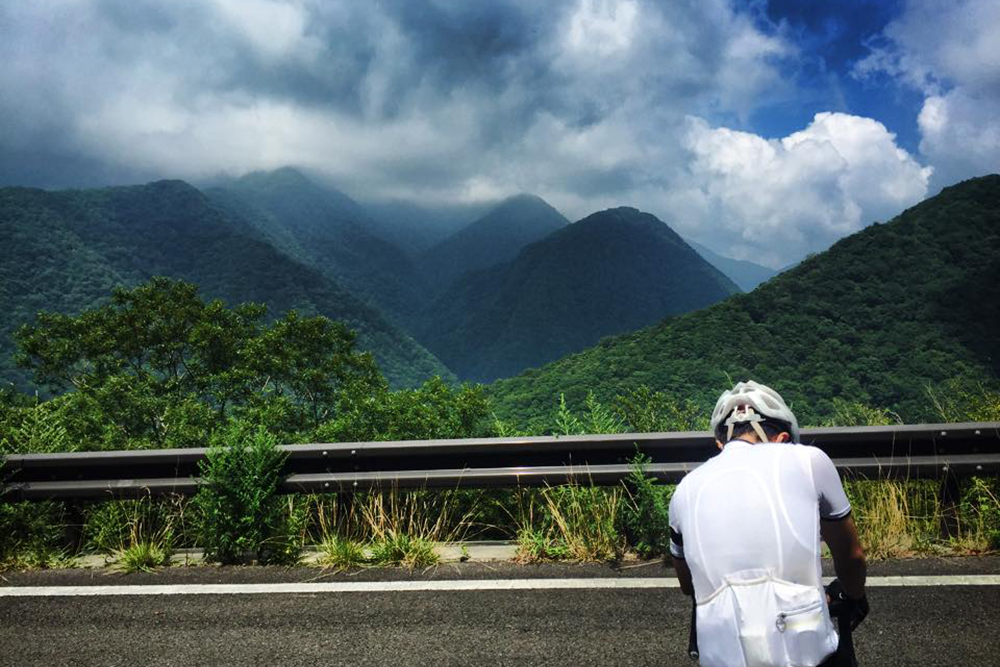 You can enjoy the view of the deep mountain range that is just like a scene from the Japanese cartoon "Nihon Mukaahi Banashi" (Once Upon a Time in Japan).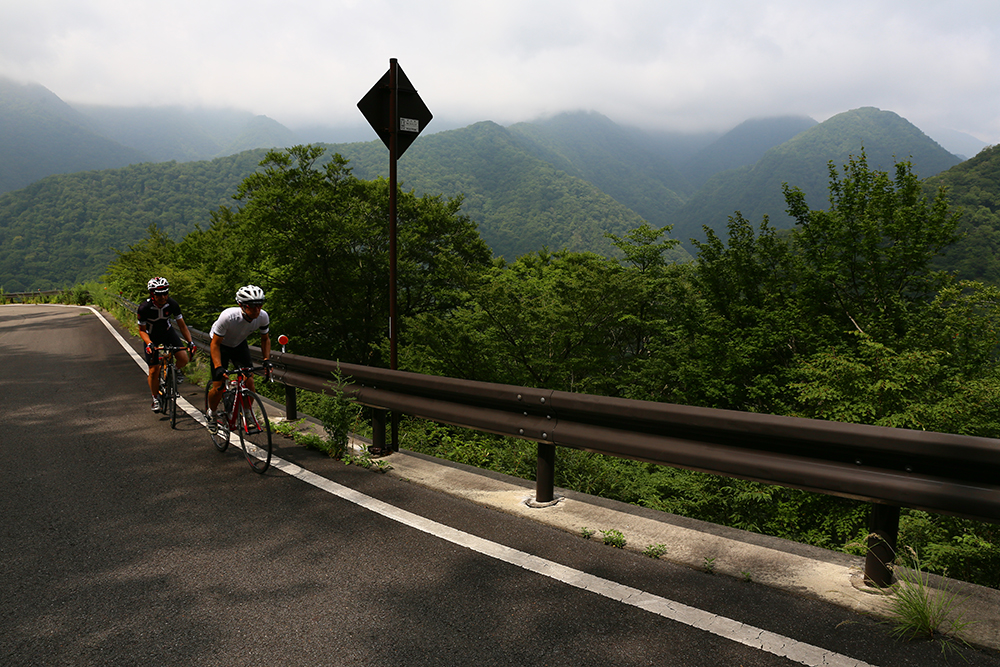 You may not be able to imagine that Nasu is a famous sightseeing area. This is a very isolated route.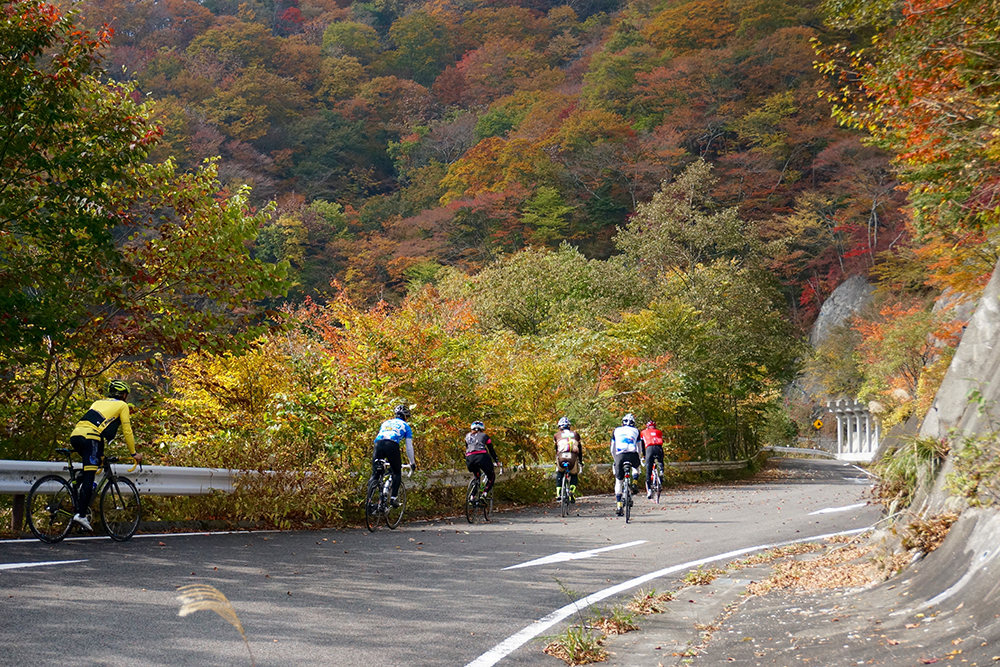 This is a great spot where you can fully enjoy the splendid autumn leaves, whilst climbing the hill.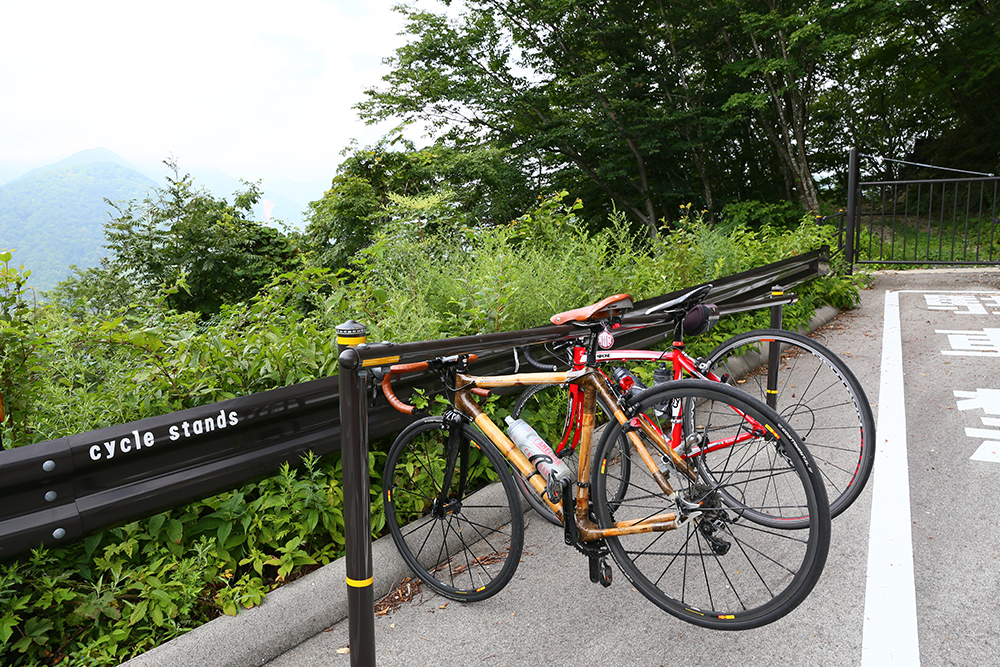 At the top of this route, which has a dead-end, there is a cycle stand to mount your bicycle on.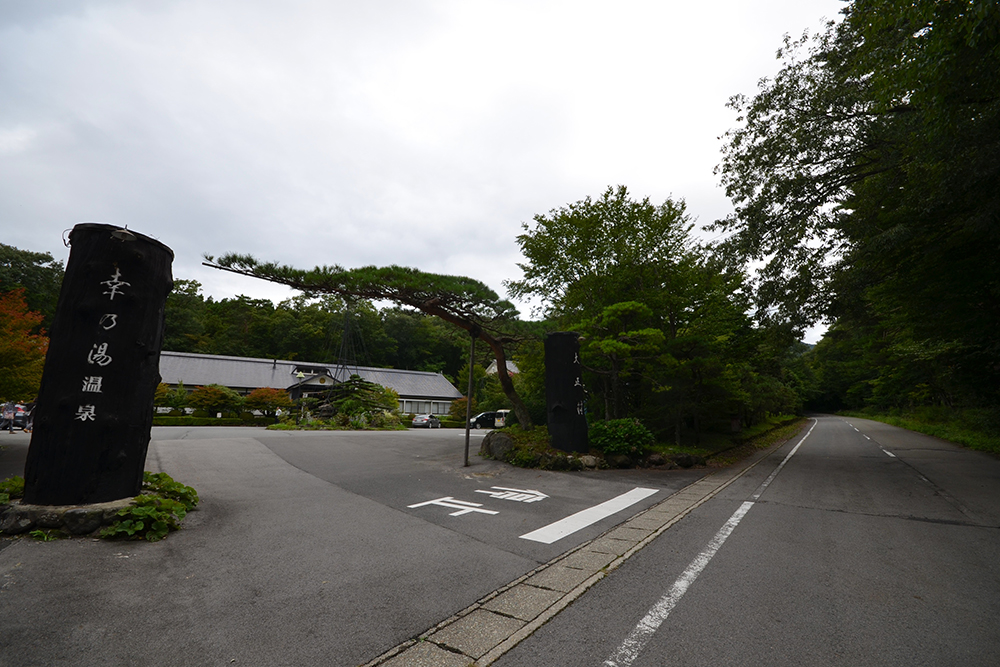 The onsen called Sachi no Yu at the entrance to the hill climb route, is a great location to visit on the way back down.
---
If you want to stop riding or need urgent repairs for a puncture or similar issues, you can call the "Cycle Rescue Taxi", who will bring a bike rack to carry your bike with, an AED (Heart Defibrillator) and repair equipment such as a new tube, pump and so on.
Cycle Rescue Taxi Usage Charge
Puncture Repair: 2,000 yen
Pick-up Fee (Within 10km from the nearest office): 1000 yen
Pick up transport fee (More than 10km from the nearest office): 2000 yen
If you need to contact the Cycle Rescue Taxi?
tel: 0120-020-031
Please let us know if you need the Cycle Rescue Taxi via telephone.
For more details, please see this leaflet. [ Click ]