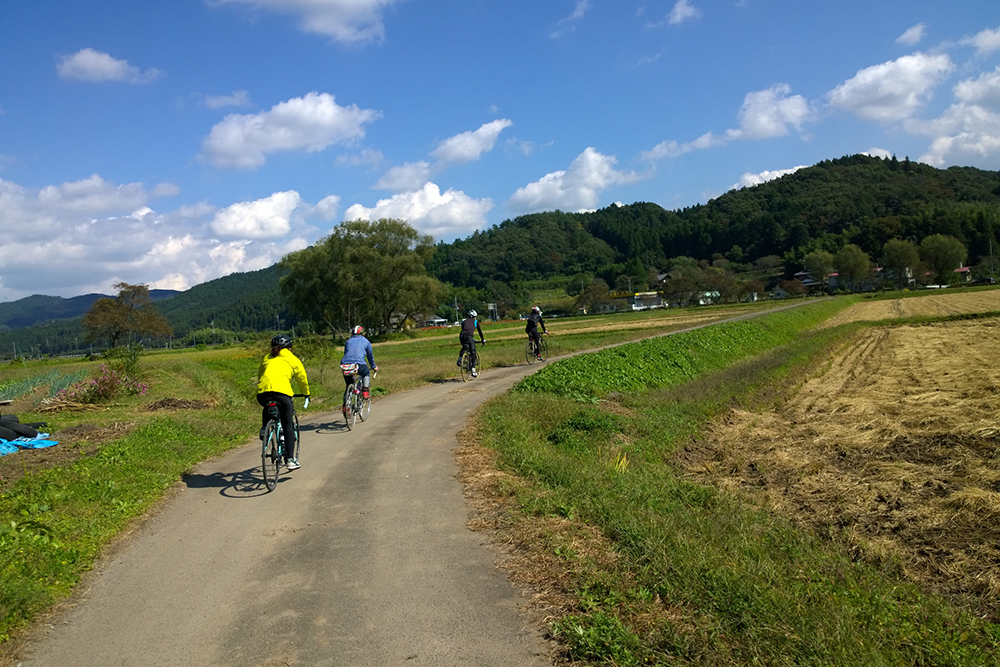 This is a leisurely route to potter along on ("potter" meaning to do something at one's leisure) where you can visit rural-natural areas with history, including the towns of Ashino and Iono.
Ashino and Iono are located in the southeast area of Nasukogen, on the opposite side of the Tohoku Expressway and Bullet Train (Shinkansen) Line.
Both areas flourished as castle towns in olden times. Ashino was a relay station on the Ōshū Kaidō Route (one of the great five routes during the Edo Period and connected Edo (now known as Tokyo) with Mutsu Province (now the present-day city of Shirakawa)). Iono connected the then capital of Japan, Nara (during the "Nara Jidai" or Nara Period) with the Tosando (a series of provinces along the central mountain area of northern Honshu. The present-day Tohoku region includes some of these areas). Iono also has many historic sites.
This is a leisurely route to potter along on ("potter" meaning to do something at one's leisure) with many great sights. The start and end goal is the "Yugyo An" (Pilgrim's Retreat) Car Park, which is built along Route 295 near "Yugyo Yanagi" (Pilgrim's Willow Tree).
---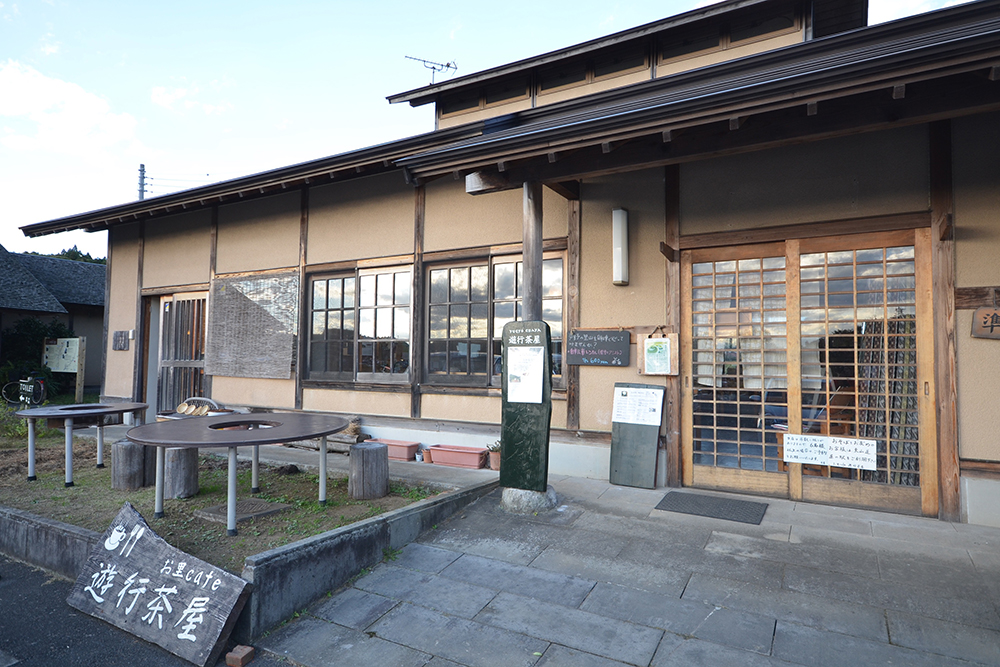 At "Yugyo An", which is the start and end goal, you can enjoy the local Ashino food at "Yugyo Chaya" .
There is local farmer's market next to it.
Electric bikes are also available to rent.
After you enter the old Oshu Kaido Route, there is the Stone Plaza Museum.
It is built by famous architect Kengo Kuma and created with stone, water and light. A bike rack is available to store your bike.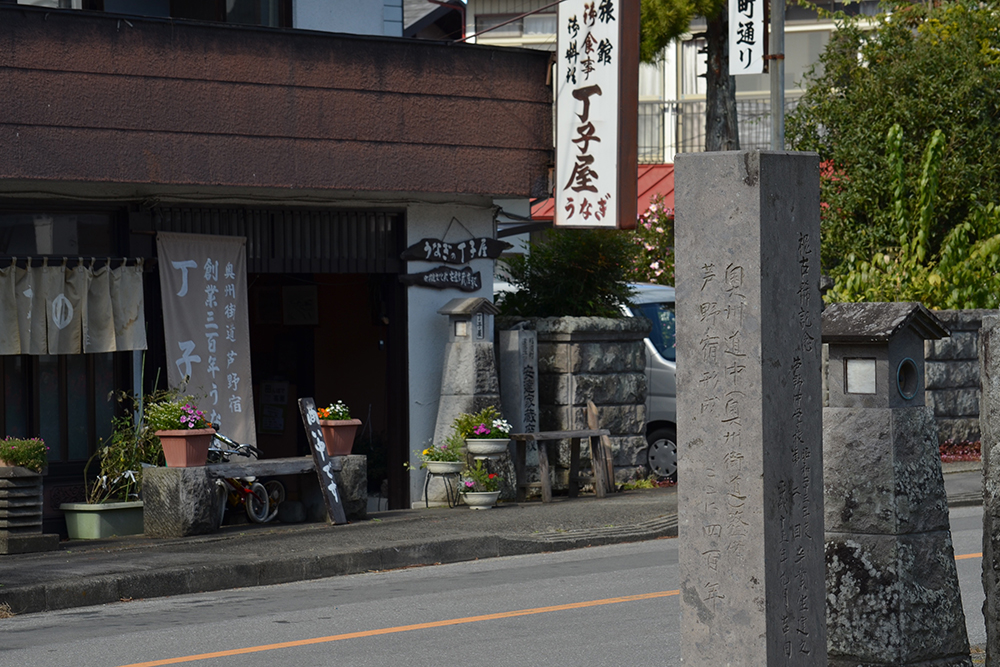 The famous eel restaurant "Choji Ya" has been in business for 300 years. Only lunch is available.
There is a stone monument of the "Oshukaido Ashino Inn"in front of the restaurant.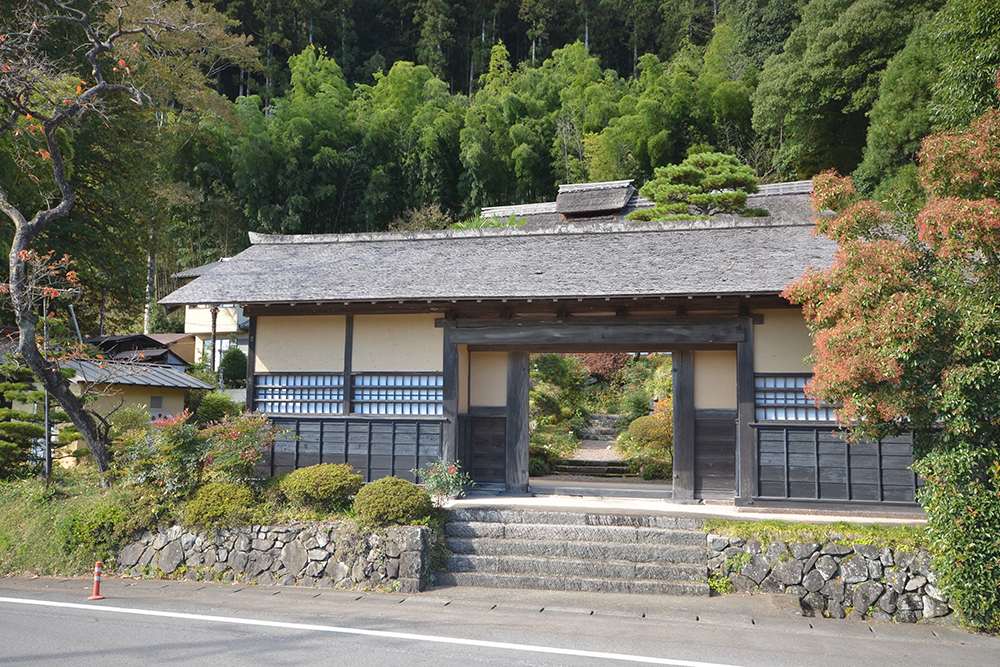 The old established family house called "Mimorike Jyutaku" (Mimori House) is a house designed during the middle of the Edo Period.
The main house (Omiya) has a thatched-hipped roof, and both the main house and "Nagayamon" (Long Roof Gate) were designated as important national cultural buildings. It is open on Saturdays, Sundays and national holidays from 9am till 4pm.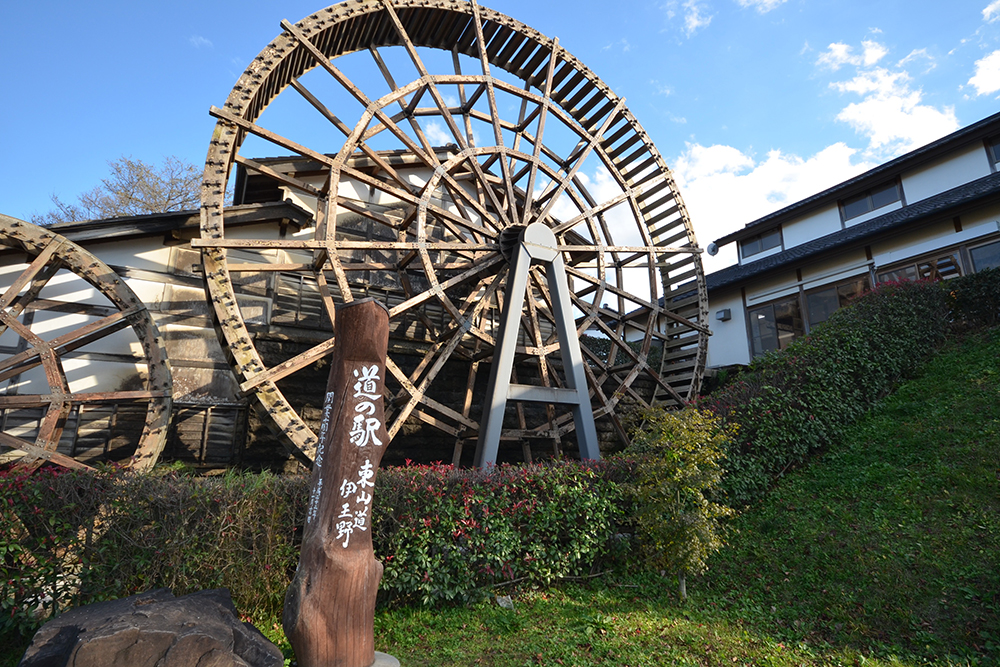 At Tosando Iono Roadside Station, eating Soba that was made by a huge water wheel is our recommendation.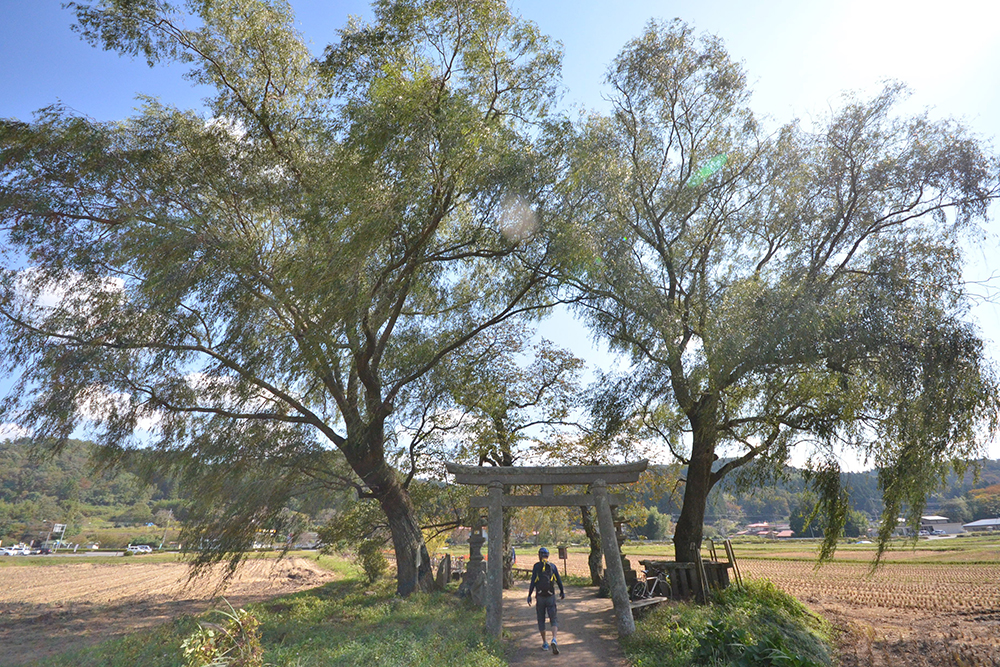 These are the "Yugyo Yanagi" (Pilgrim's Willow Trees) in Ashino.
These willow trees had been written about in poems, by famous Japanese poets Saigyo, Matsuo Basho and Yosa Buson.
They were designated as "Okuno Hosomichi" (National Beauty Spots).
---
If you want to stop riding or need urgent repairs for a puncture or similar issues, you can call the "Cycle Rescue Taxi", who will bring a bike rack to carry your bike with, an AED (Heart Defibrillator) and repair equipment such as a new tube, pump and so on.
Cycle Rescue Taxi Usage Charge
Puncture Repair: 2,000 yen
Pick-up Fee (Within 10km from the nearest office): 1000 yen
Pick up transport fee (More than 10km from the nearest office): 2000 yen
If you need to contact the Cycle Rescue Taxi?
tel: 0120-020-031
Please let us know if you need the Cycle Rescue Taxi via telephone.
For more details, please see this leaflet. [ Click ]